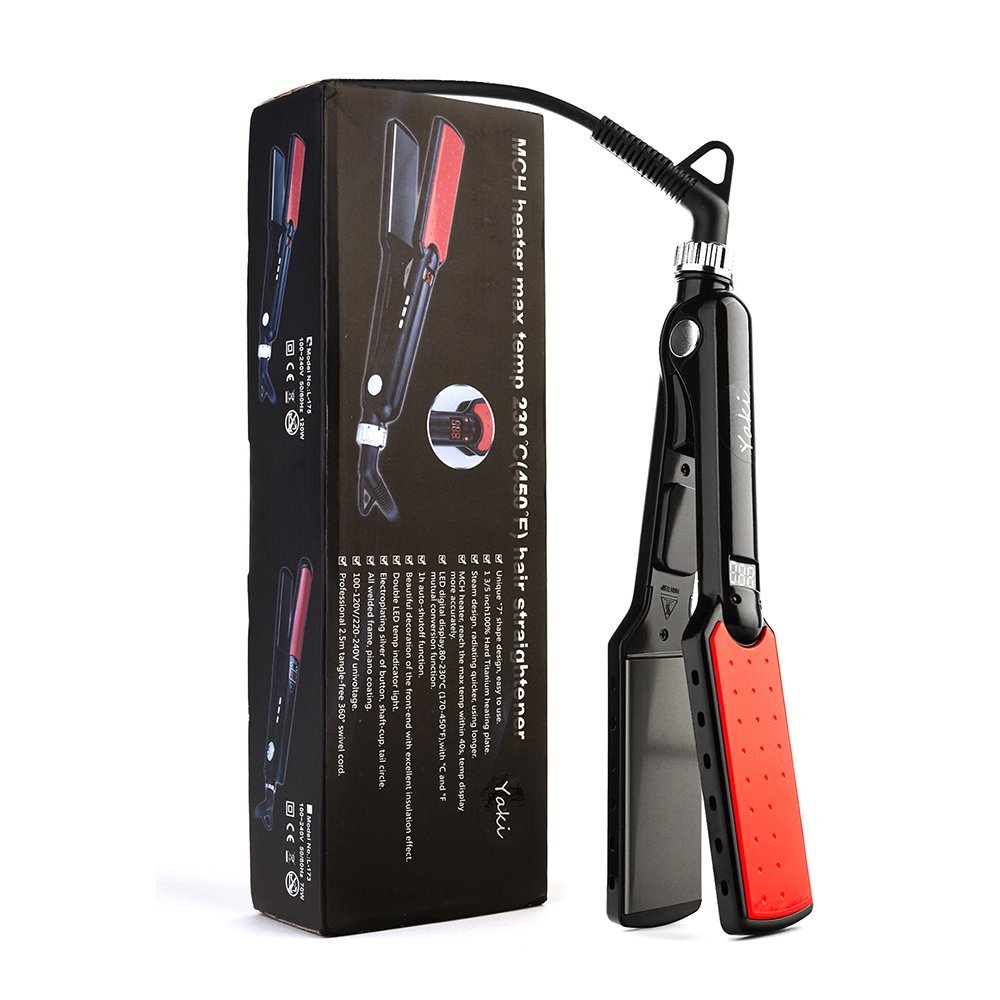 Professional 1.5 Inch Flat Iron|$10.95
There's really 3 things that are important, well at least to me, when it comes to flat irons. The Professional 1.5 Inch Flat Iron by GCWL passed all those tests and had a few extra things that I liked and will elaborate.
1) Does it heat up quickly, evenly and well :
I've had issues with flat irons that just don't get hot enough. I have one that's a bit bigger than this one and it heats to 420 degrees so, I was a bit worried that this one only going to 250 degrees would be an issue. It wasn't. It actually was perfectly and evenly heated. I even took it down to 200 which is probably a whole lot better for my hair. You can set the flat iron for 200 – 400 degrees.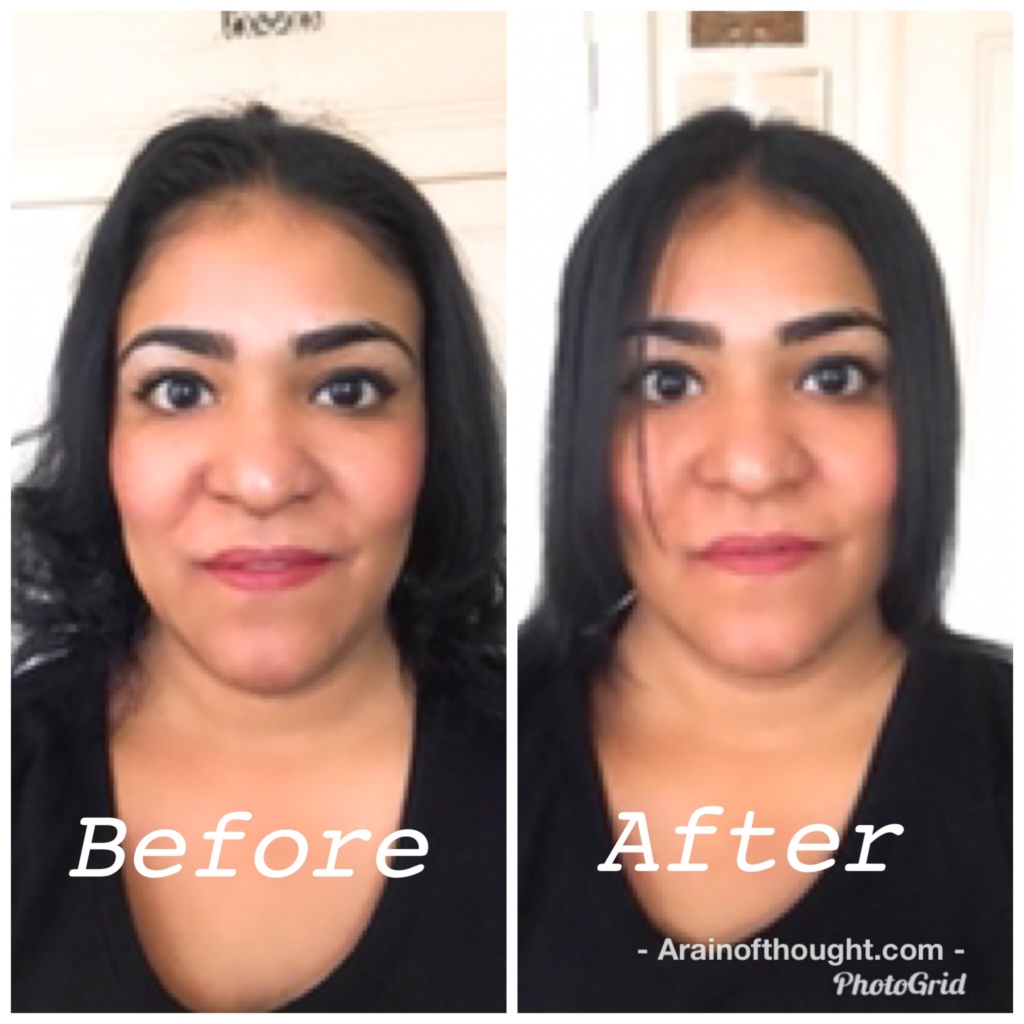 2) Does it flat iron my hair quickly & easily :
Ever have a flat iron that no matter how long you hold it on your hair or how hot you make it, your hair stays frizzy. So annoying and I've had it happen and usually with the thinner irons like this one. This flat iron, thankfully, flattened my hair beautifully and quickly.
3) Is it worth the price :
They say you get what you pay for and I've paid more than this for flat irons that just didn't work at all so I'm really glad this one is so good. It's worth more than the $10.95 price but, I'm a cheapo so, I'm glad it's not more expensive.
Now for the extras:
– the swivel cord is everything. So many of my hair dryers, curling irons, and flat irons have had cord damage and have gotten twisted to the point of no return because of the constant and necessary hand movement as I'm doing my hair. With the swivel, it makes it so much easier and less awkward.
– It's compact and powerful. I've always used a full-sized flat iron because, like I said, the small ones don't ever heat up enough for my liking. Don't have that problem with this one and because it's compact and lightweight I can just pop it in my bag and take it anywhere.
– Also, if you're OCD about leaving items plugged in and on when you leave the house you don't have to worry about this baby. It automatically shuts off after 30 minutes of non-use.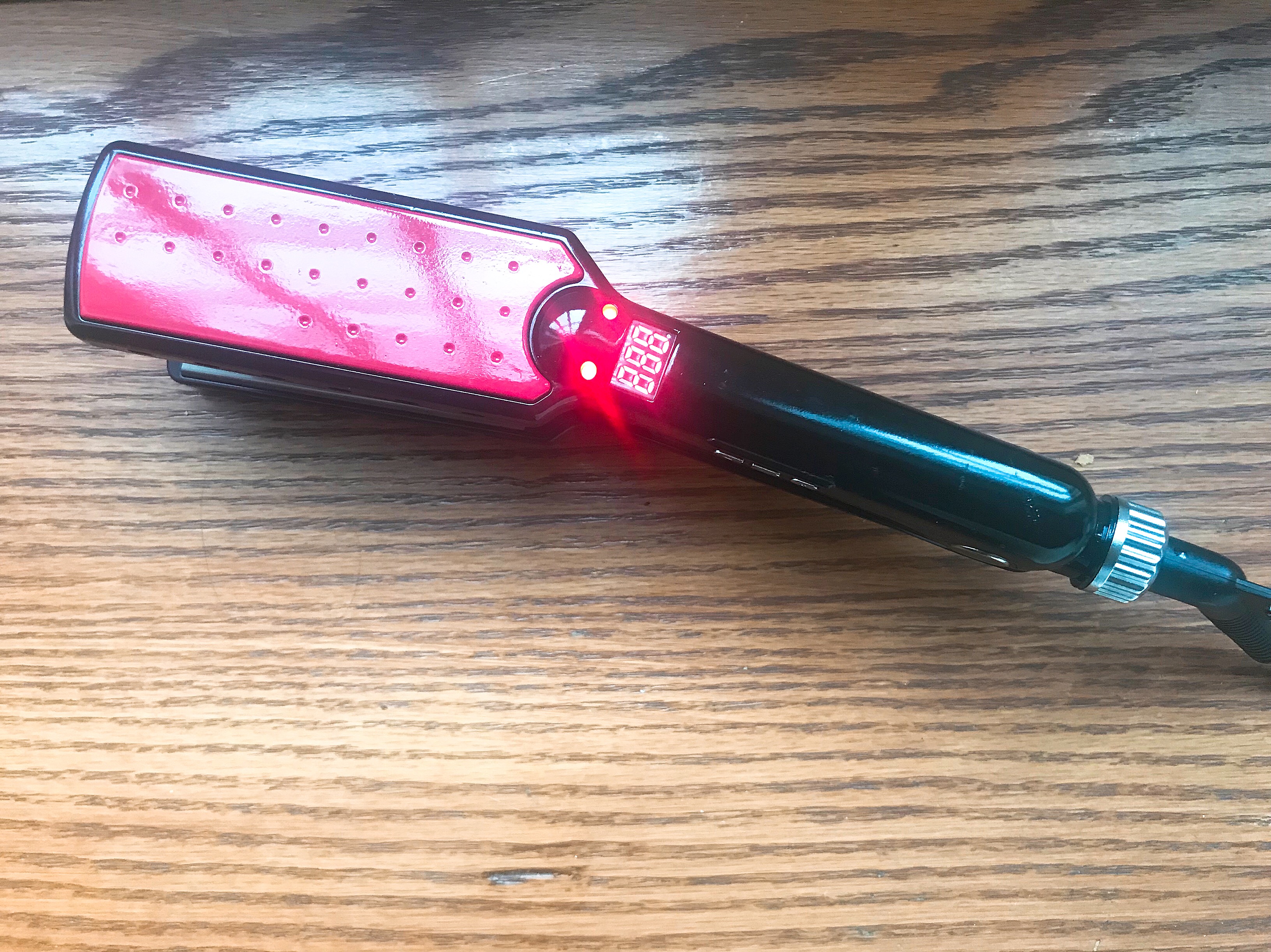 I'm impressed with this iron. Now I just have to keep it away from my daughter so she doesn't claim it as her own.
I received one or more of the products or services mentioned above for free in the hope that I would mention it on my blog. Regardless, I only recommend products or services I use personally and believe will be good for my readers. I am disclosing this in accordance with the Federal Trade Commission's 16 CFR, Part 255: "Guides Concerning the Use of Endorsements and Testimonials in Advertising." This post contains affiliate links.