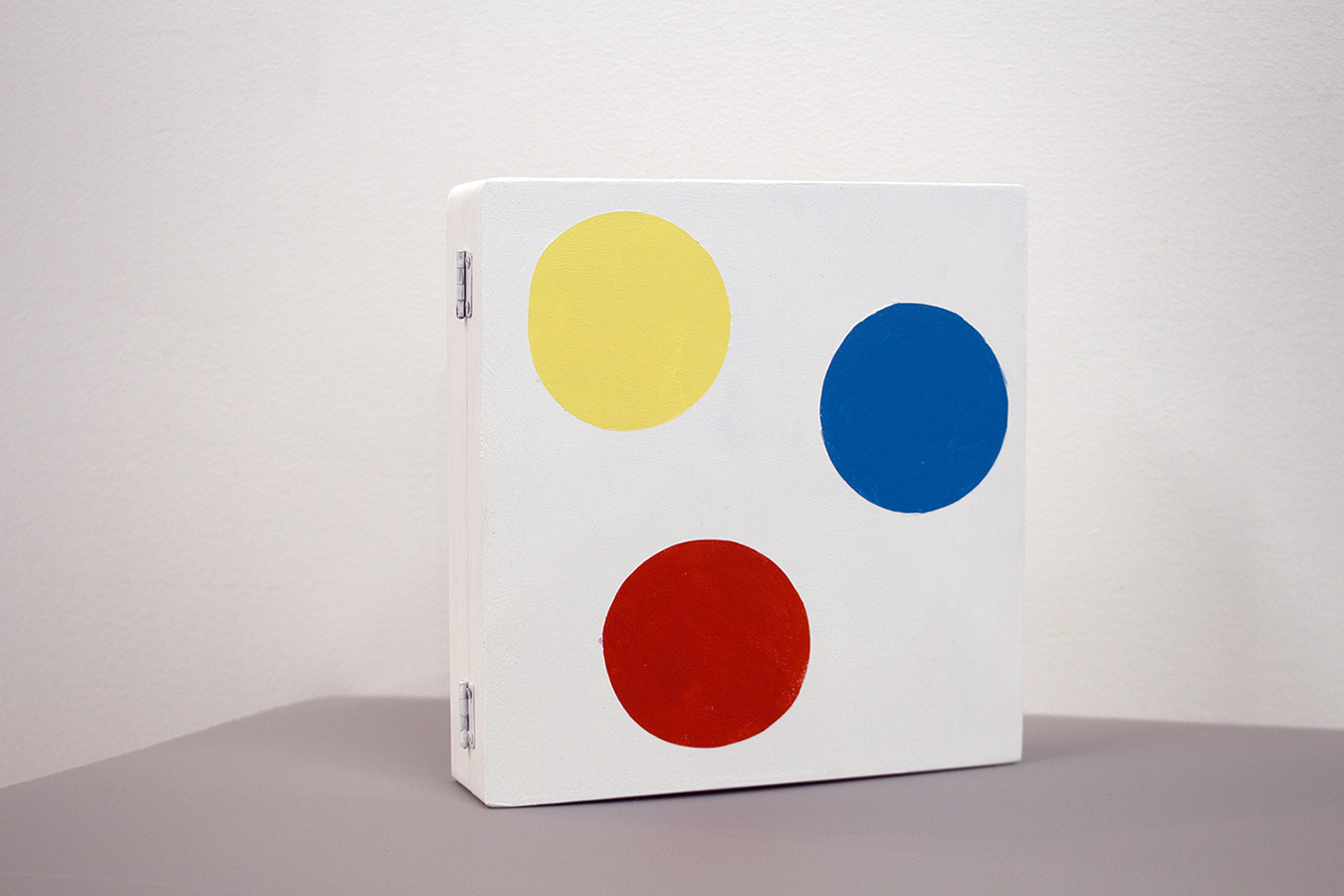 Valentine's Day is a time for love, a time for romance, and time for sweet gifts including chocolate. Couple that with the creative mind of artist Bartosz Beda and you get his latest work titled "I Am Your Chocolate" which is not only an incredibly fun and unique piece but also a Valentine's Day gift for his wife.
Bartosz Beda took the simple universal concept of gifting a box of chocolates a step further by putting his all into it. By his all, we mean a painting of himself inside of the box which he also crafted.
The first thing I thought of when I saw the painting of the box was the Wonder Bread logo.  I too wonder what's inside.
Beda, whose works are in private collections throughout Europe, the United States, South Africa and Asia and was mentioned by BBC Radio 4 as "One to Watch" shared that "(the) amount of work I had to dedicate for that project reminds me of how much effort it takes to keep good relations with people. I am hoping this project will give us a new way of looking at things and perhaps Valentine's Day."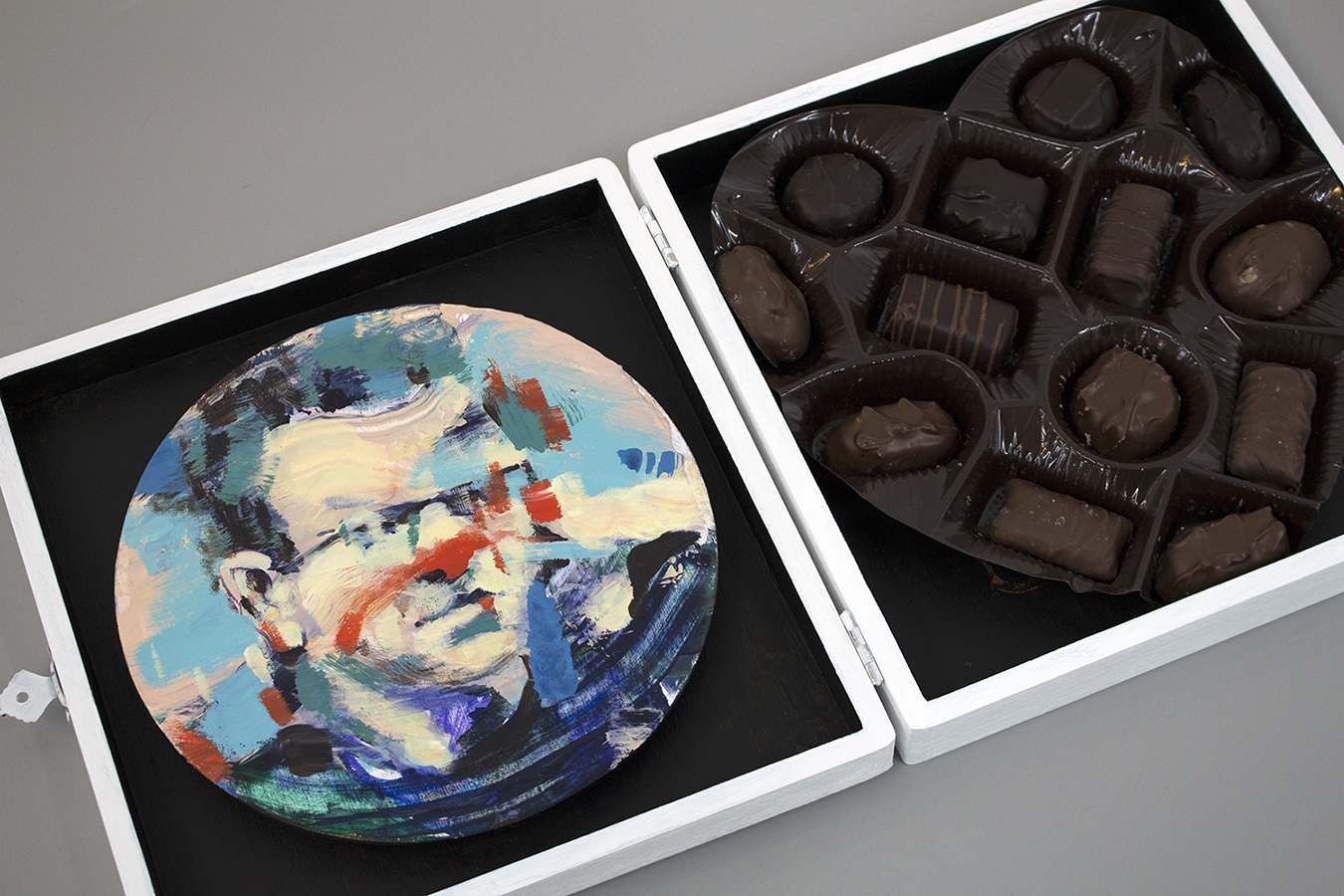 The amount of work and love shows in the final project. "I Am Your Chocolate" is a handmade box painted white with yellow and red circles on the outside.  Once you open it up you see a handmade painting of Bartosz Beda on the left and the traditional chocolates in a heart shaped holder on the right.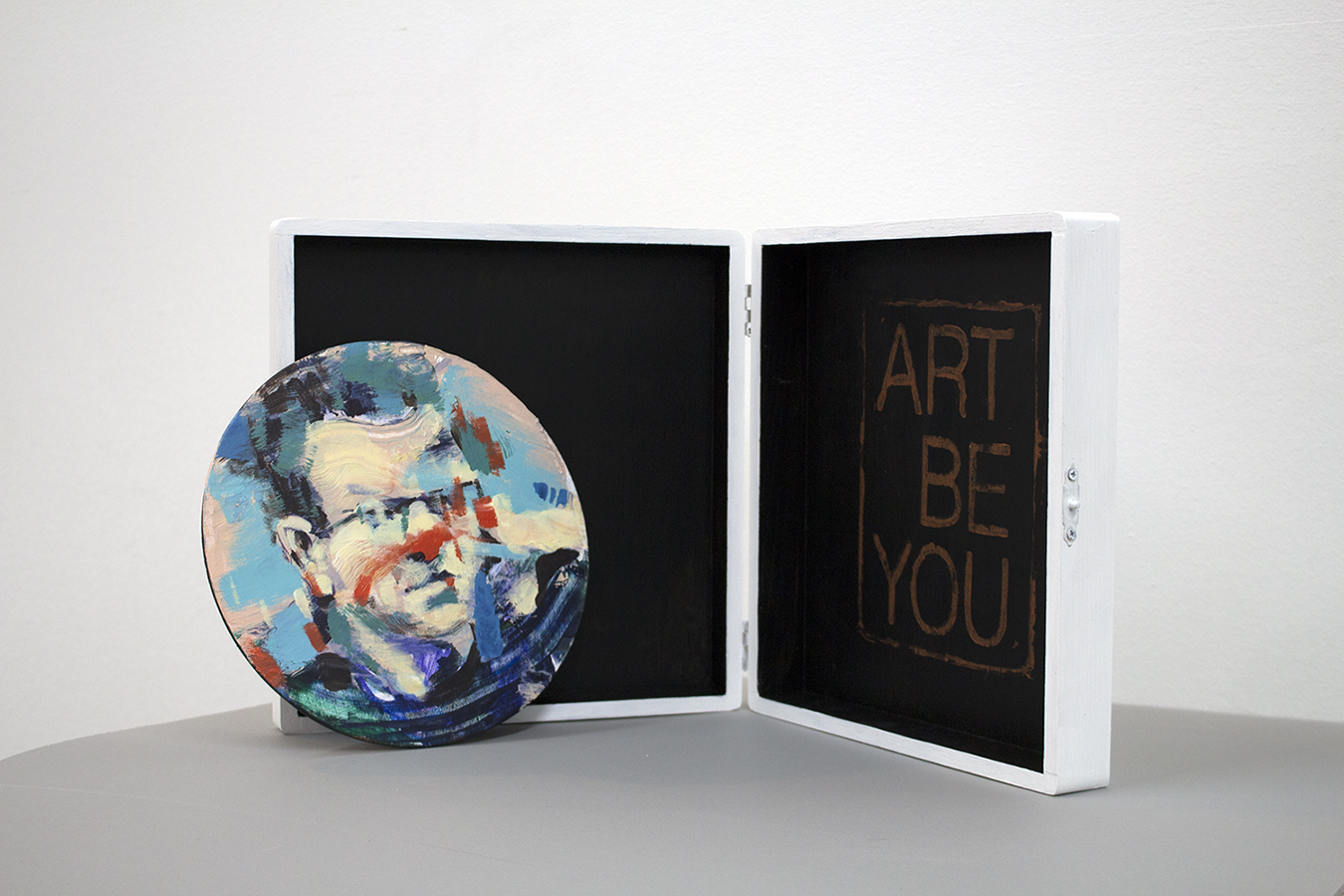 The self-portrait can be removed and so can the chocolates. In fact, the chocolates are real and edible, so his wife will have to decide if she wants to eat the chocolates or keep the piece as is. I personally would eat the chocolates and just refill the box with new chocolates. Truly a gift that keeps on giving.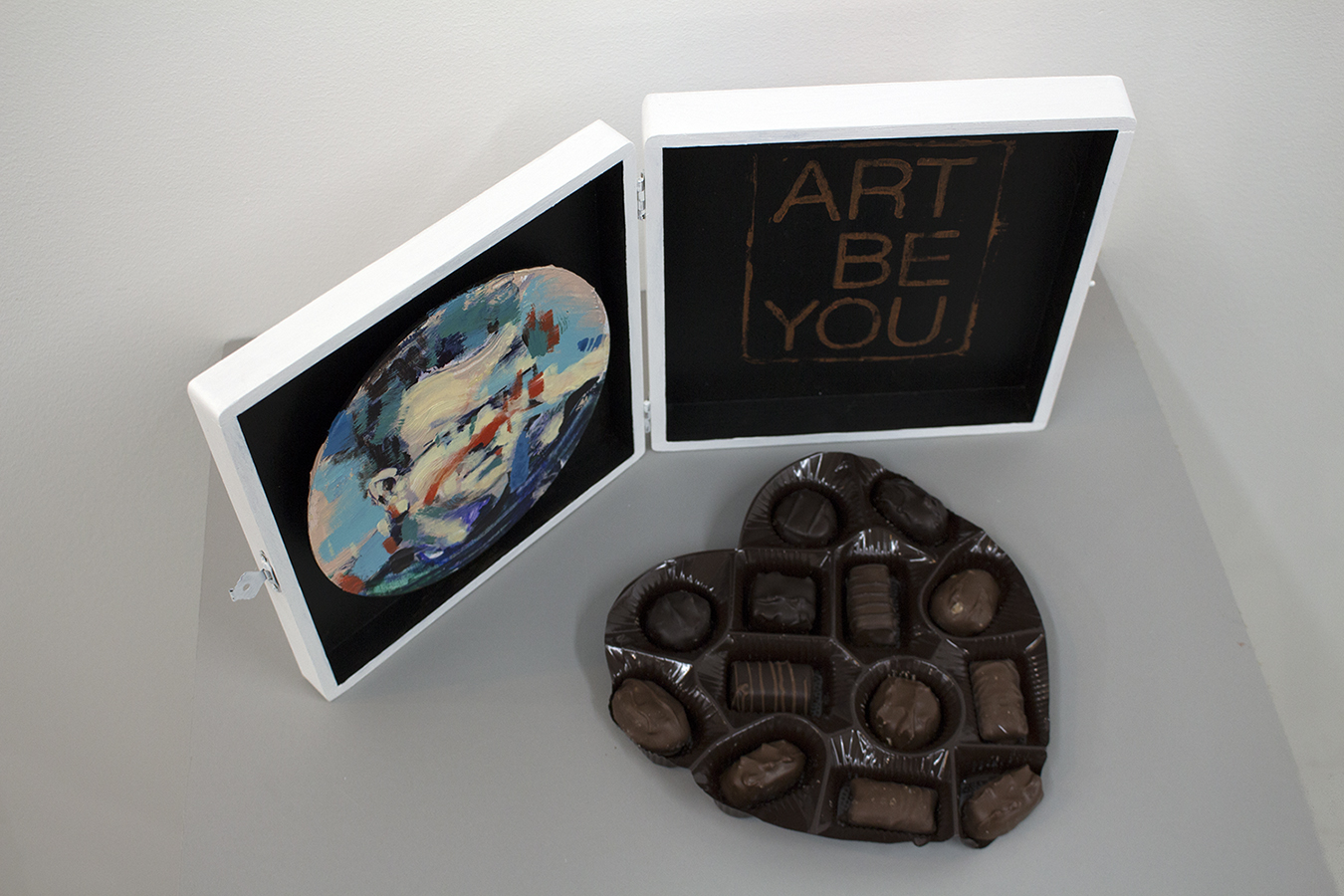 Underneath the chocolates, Beda painted the phrase "ART BE YOU' which he hopes to use as a way to distinguish his name and form a brand. This idea behind the phrase comes directly from his name. "ART" from his first name and "BE" from his last.
This is a romantic and one of a kind gift that puts a personal touch to Valentine's Day gifts which is exactly what Beda was aiming for when he thought of the concept and shares "Valentine's Day was a perfect excuse for me to create something different from what I usually do in my studio. It is not a painting hanging on the wall anymore. It is a combination of sculpture, installation, and painting. I am hoping to do more of this kind of work soon."
What do you think of Bartosz Beda's "I Am Your Chocolate" as a piece of artwork and as a Valentine's Day gift for his wife? I think it's very romantic and it melts my heart (pun intended).
You can see more of Bartosz Beda's artwork on his website.
Follow Bartosz Beda on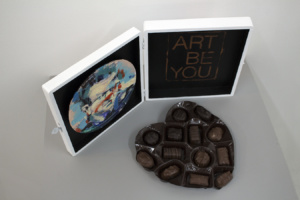 About Bartosz Beda
Beda's art has been widely interviewed and referenced for The Independend, A-N Magazine, Mastars at Axisweb, Arteon Art Magazine, Expose Magazine, Spokesman Review, and featured in The Guardian, The Telegraph and Money Week. Mentioned on BBC Radio 4 in February 2013 as 'one to watch'. He now lives and works in the United States.