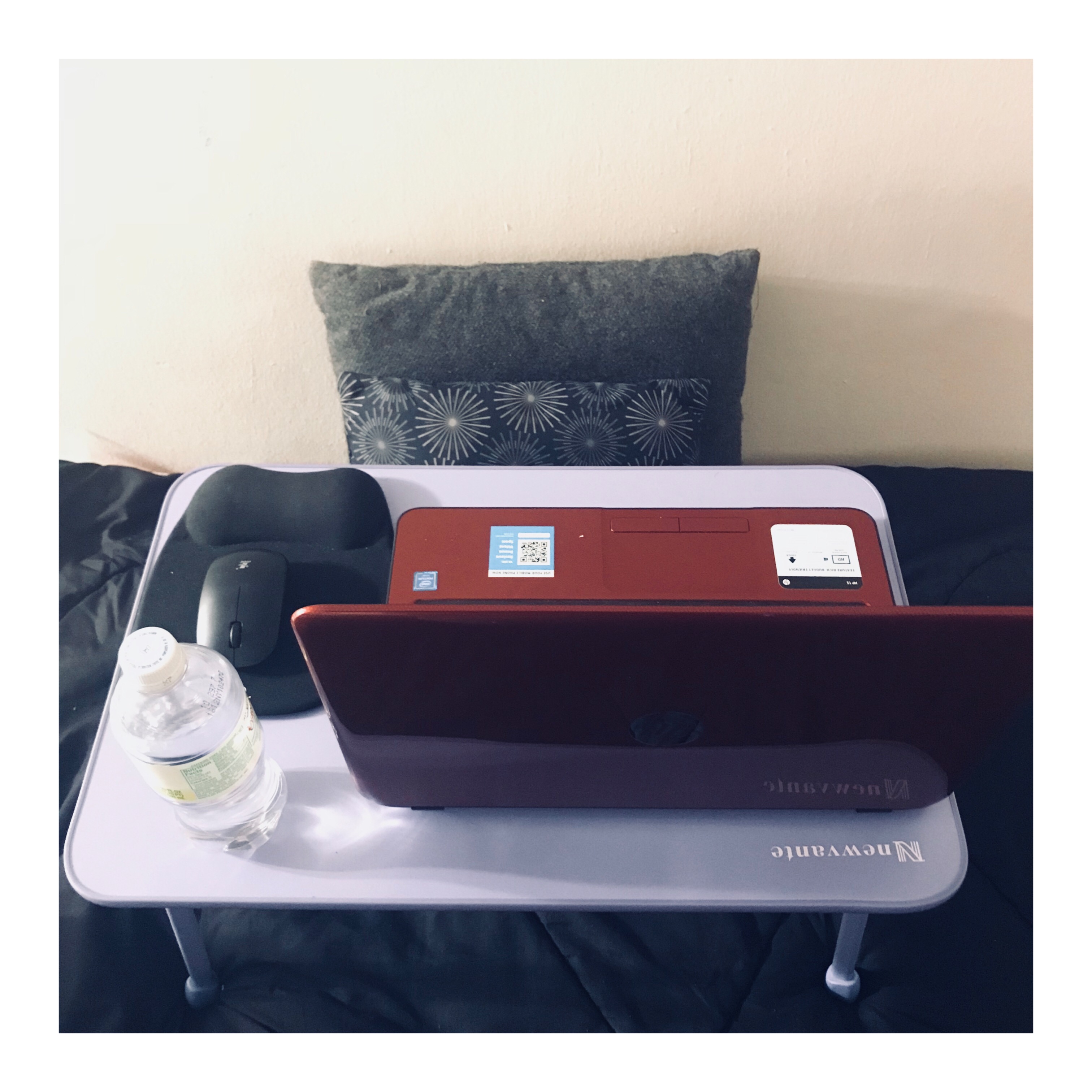 GAME CHANGER! I've wanted a Laptop Bed Desk for so long. I love the lavender color of this one from NNEWVANTE. I may never leave my bed again especially now that I've been using it for a while and realized how much I've been missing out on not owning one sooner.
When I started working freelance I spent a lot of time working in my bed. I'd have the laptop on my lap propped up on a pillow to give it some height and to keep the heat from my legs especially after hours of working.
Eventually, I got a desk but there's something about the comfort and ease of being in my bed. It gives an heir of I DO WHAT I WANT because I work from home. Yes, silly but, every little bit helps sometimes.
Since I've gotten a laptop bed desk I've noticed a few things that are really a bit of an improvement from working on at a regular desk or even trying to work from your bed so I figured I'd share with you guys.
Work with Your Feet Up
Anytime I can work with my feet elevated is a good day. When I'd be at work and my boss was away I would sit on our couch with my legs up and get a lot done. It's a very comfortable position and working from home with my feet up just feels like I made it or will soon enough.
Easily Fold and Put Away
The laptop bed desk from NNEWVANTE has legs that fold in, so you can easily set it up and just as easily take it down and put it under the bed. This is perfect if you live in a small space like I do or if you just want to be able to put it away and put it up when you feel like it.
Clutter Free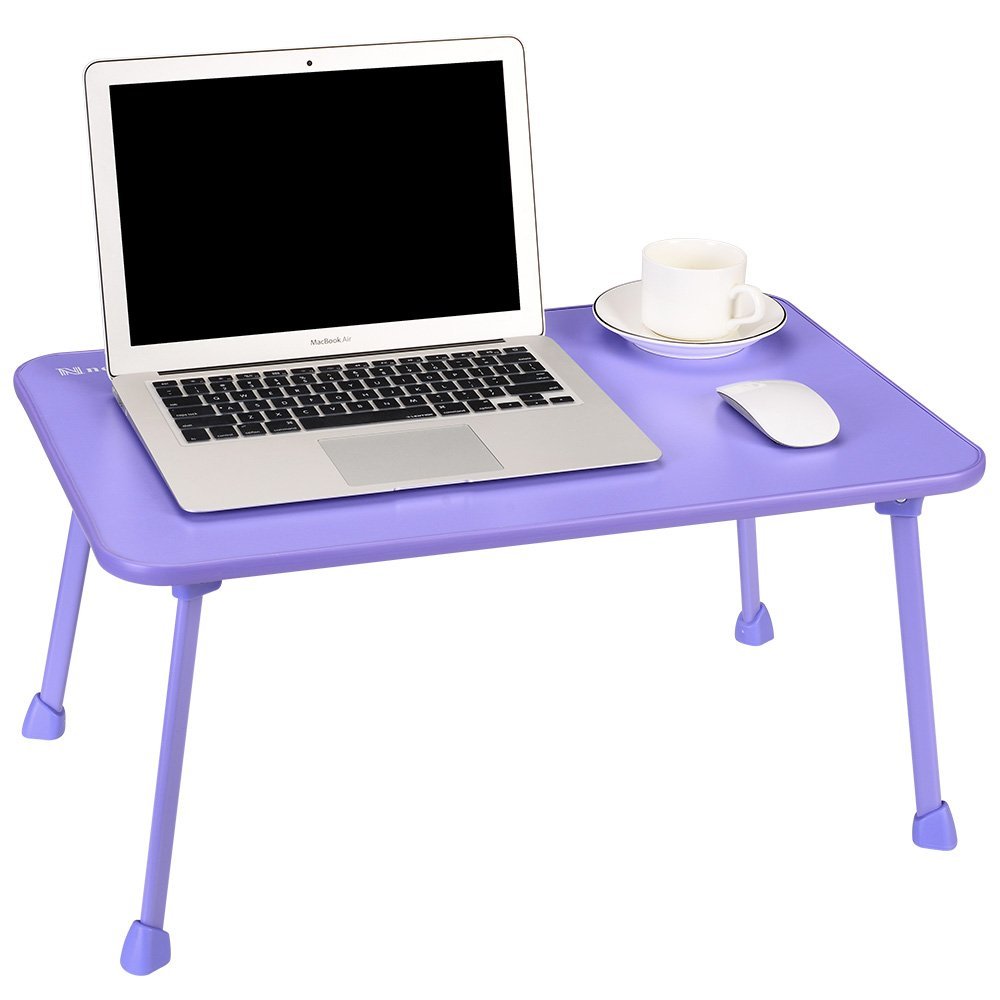 The desktop has enough room for your laptop, a mouse, coffee and maybe a couple of other things like a notebook but not much else. That's a good thing. The less clutter on your desk, the more focused you can be and the more you can get done. Even with your legs up.
Look Professional on Web Meetings
You've heard about people doing web meetings and interviews from their desk at home with no pants on before, right? Well, we're going to take it one step further by doing all of that but from the comfort of your bed. A laptop bed desk puts the laptop at eye level, so you can appear to be sitting up professionally at your desk when you really just rolled over, too the crust from your eye and hit the web chat button while still under the covers.
No More Hot Laptop on Your Lap
This might seem so simple but, it's my favorite. I've held the laptop on my legs countless times while I write blog posts just like this one. The laptop gets overheated, so I put a pillow to separate it from my legs. Pillows are lumpy and uneven so while it works, it's not ideal. This laptop bed desk is ideal and perfect.
If you're looking for something that would work for you or a gift for that workaholic in your life for under $20 then this desk is perfect. You can get the Laptop Bed Desk from NNEWVANTE at Amazon.
I received this item for review. All opinions are mine. This post contains affiliate links which means if you click on a link and make a purchase I will receive a commission.