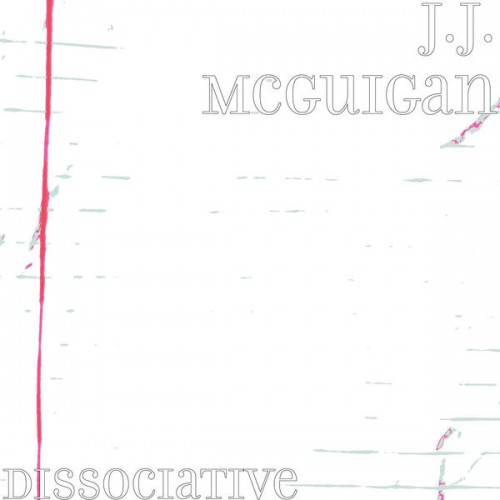 JJ McGuigan caught the attention of radio programmers and music journalists with the first two singles from his EP,        "Letter" and "Home". He continues the momentum with his new single "In All Honesty" feat. Scott Spriggs from his latest alternative rock indie release "Dissociative".
"In All Honesty" finds an introspective McGuigan feeling alone after the loss of a relationship. Something we can all relate to. It's a melancholy tune backed by an acoustic guitar that gives off an almost soothing understanding and encouragement.
We had a chance to chat with J.J. McGuigan for our Spotlight Series where he talks about his latest single and shares his music inspirations, milestones and career goals.
Describe your music for those who have never heard it.
It's music that definitely makes you think and feel.  This particular EP has more of a mellow feel to it but definitely has some heavy emotion.  It is primarily acoustic driven rock that lends itself to any type of listener.
Tell us about the song, "In All Honesty":
It's a song about self reflection mostly.  How does one get back to themselves, the questions they may ask and what is surrounding them, what they are hoping will save them.
What inspired you to pursue music?
Music has done nothing short of save my life.  It has always been there to help me through anything.  Once I realized I had the talent to write songs I knew, actually even before then, that I was meant to do this.  It's a calling.
What has been your greatest career accomplishment so far?
Being nominated for a Josie award and then being invite to LA for the Akademia awards this April, having already won an award there.
What has been your biggest challenge?
Getting my music into the right hands for publishing and song placement.  Meeting Michael with MTS was a godsend and they've helped me build up to where I can eventually reach that point.
What is your music goal for the year?
Simply to get my music out there and to finish the new EP I'm doing with Brian Elwick and to possibly get some sort of publishing deal.

Stay Connected with JJ Mcguigan