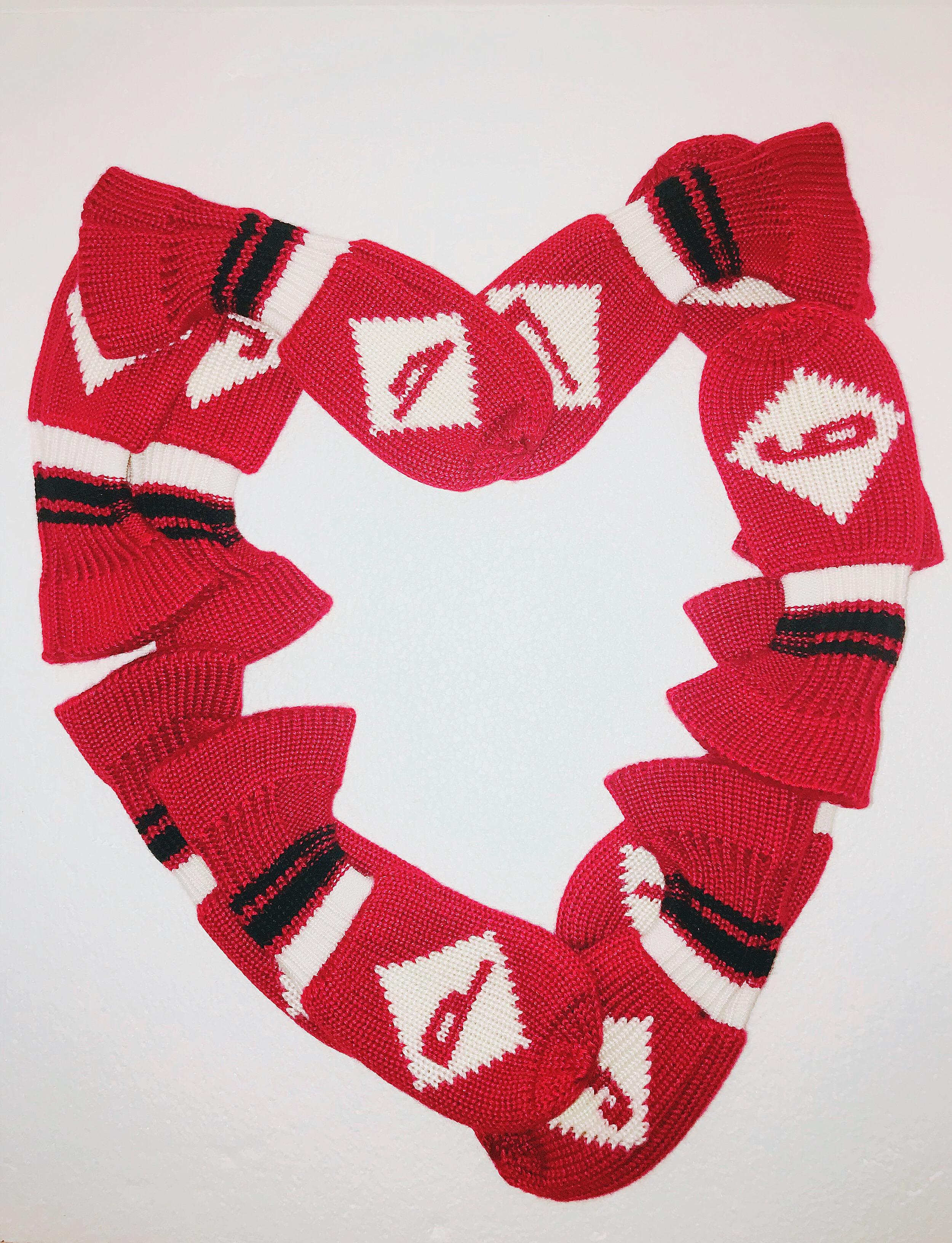 If you have an avid golfer in your life then you've got to get this knit 10 Piece Iron Head Cover Set. Not just because I photographed it in this adorable heart shaped design but, because they're a really nice set at a price that you'll love more.
10 Piece Knit Iron Head Cover Set|$19.99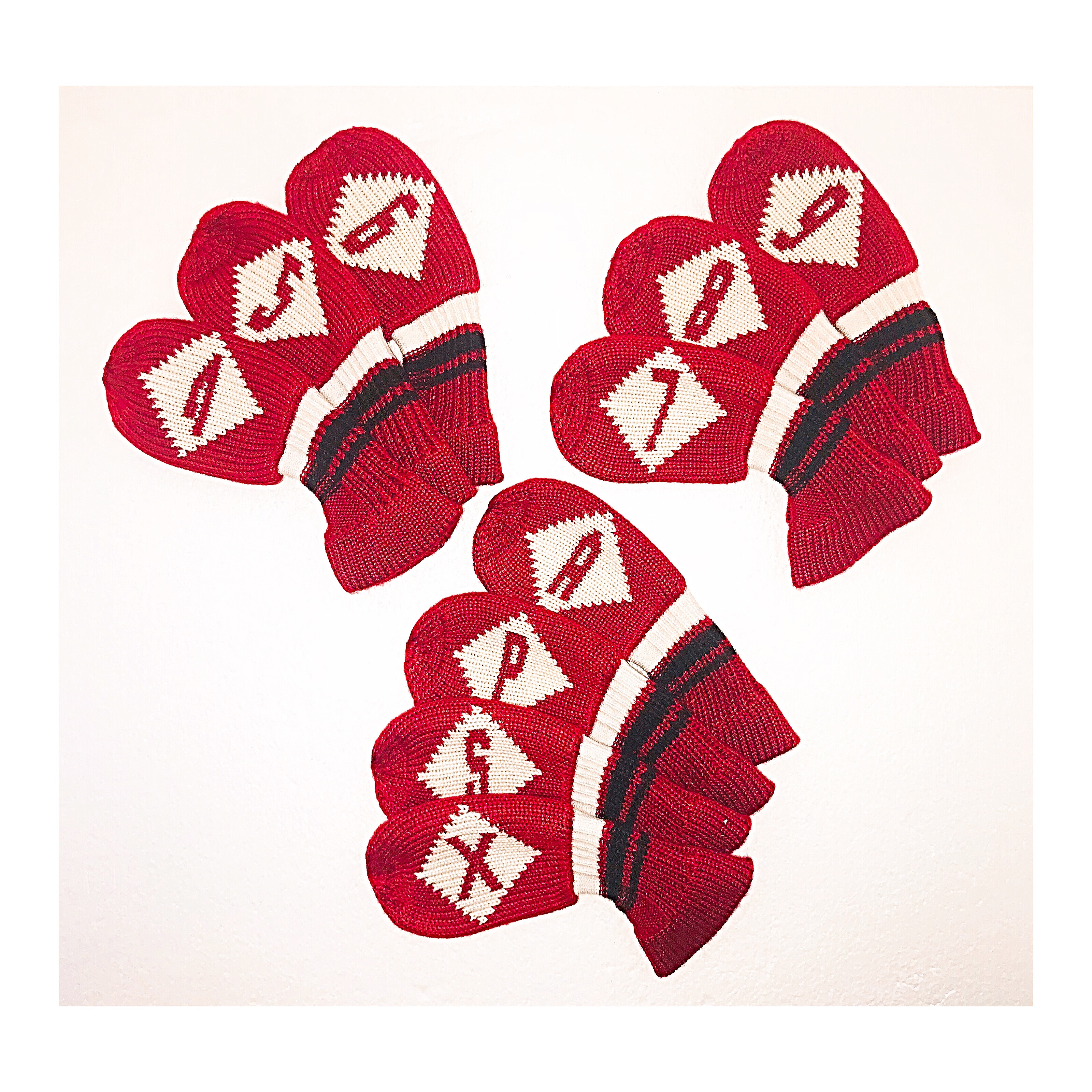 When I first got this knit iron head cover set I had intentions of giving it as a gift to a Trinidadian. This is the colors of their flag so it made sense. The more I looked at it and realized how well it's made I had an "ah-ha" moment that these would be great as a valentine's day gift. They're the right color and the right price so it makes perfect sense.
This iron head cover set fits both right or left handed iron set. The are the Shape to best put on your iron set also tight weaved to better protect your iron set. They're made of 100%Acrylic and include ,4,5,6,7,8,9,A,P,S,X. The knitting is very well done and the yarn used is a great quality so your clubs will be well protected.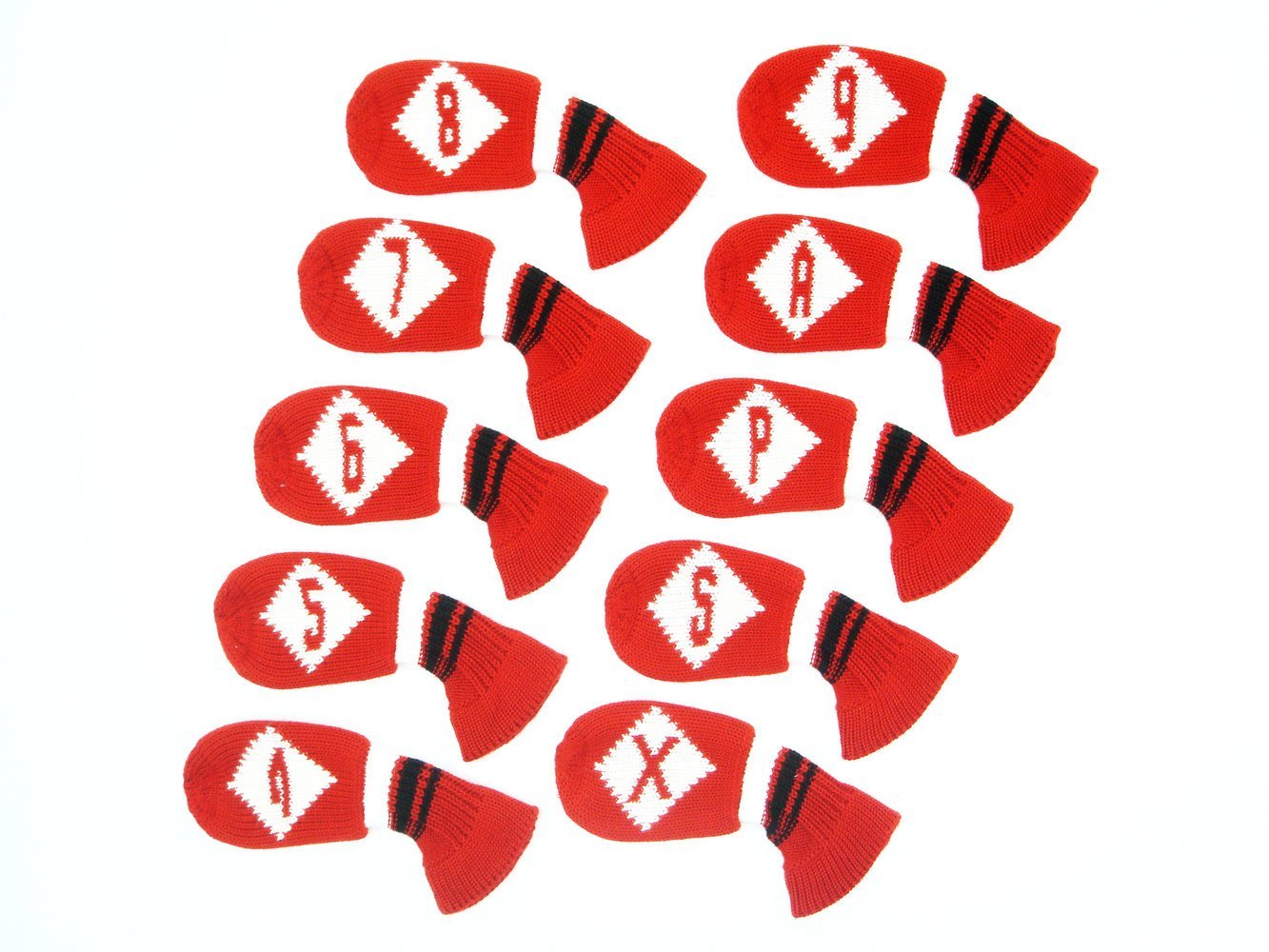 Red, white and black is not the only color that iron head cover set comes in. They also come in these color combinations:
Black/White
Blue/Whit
Red/White
Gray/Pink
White/Black
If I were to own a set of golf clubs I would get the grey and pink set.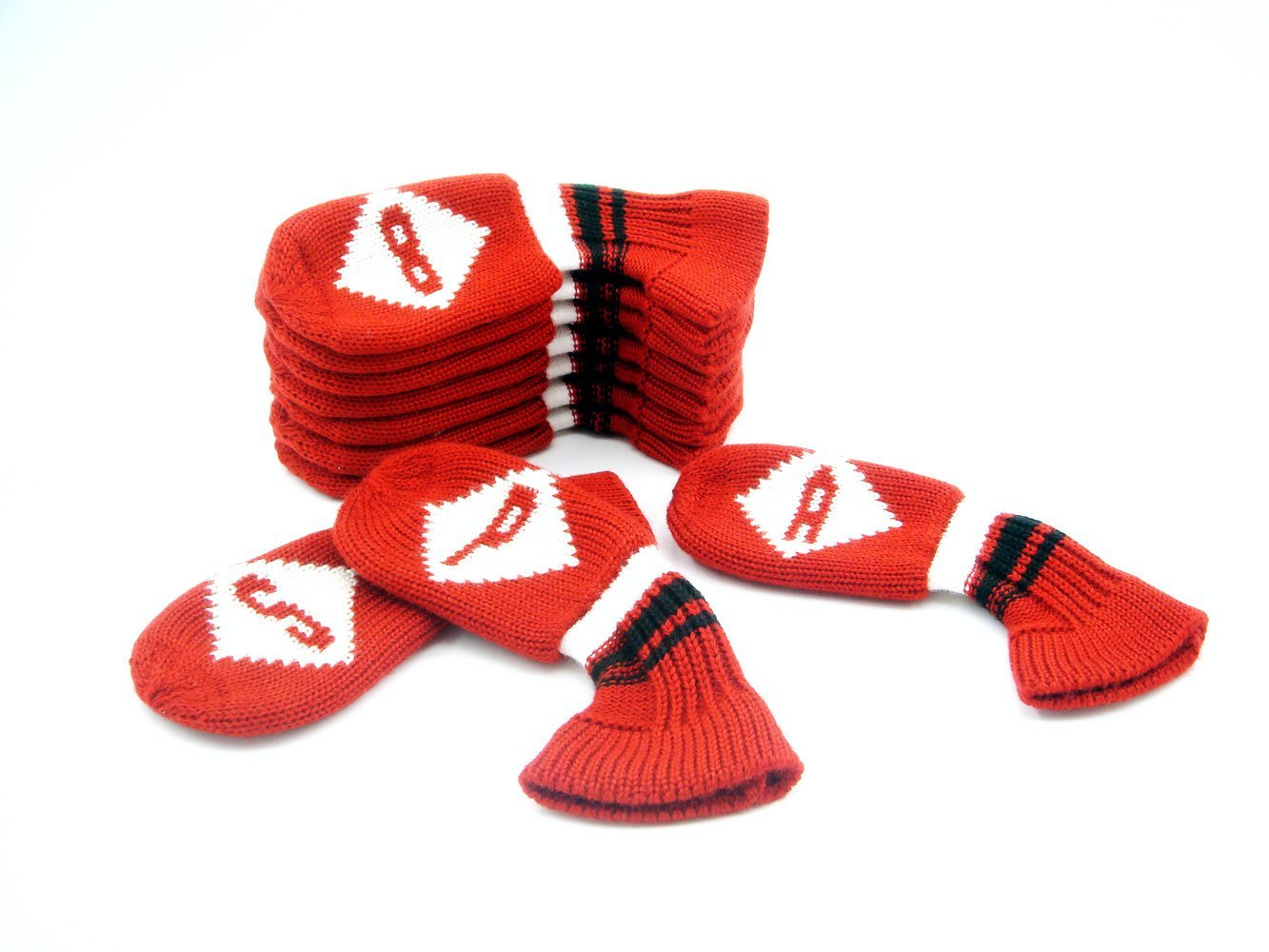 I really don't think you can go wrong with this set as a gift. It looks amazing, they're made well and the price is pretty darn good too.
You can find the 10 Piece Knit Golf Iron Head Cover Set here.
I received this item for review. All opinions are mine. This post contains affiliate links which means if you click a link there is potential for me to earn some change.