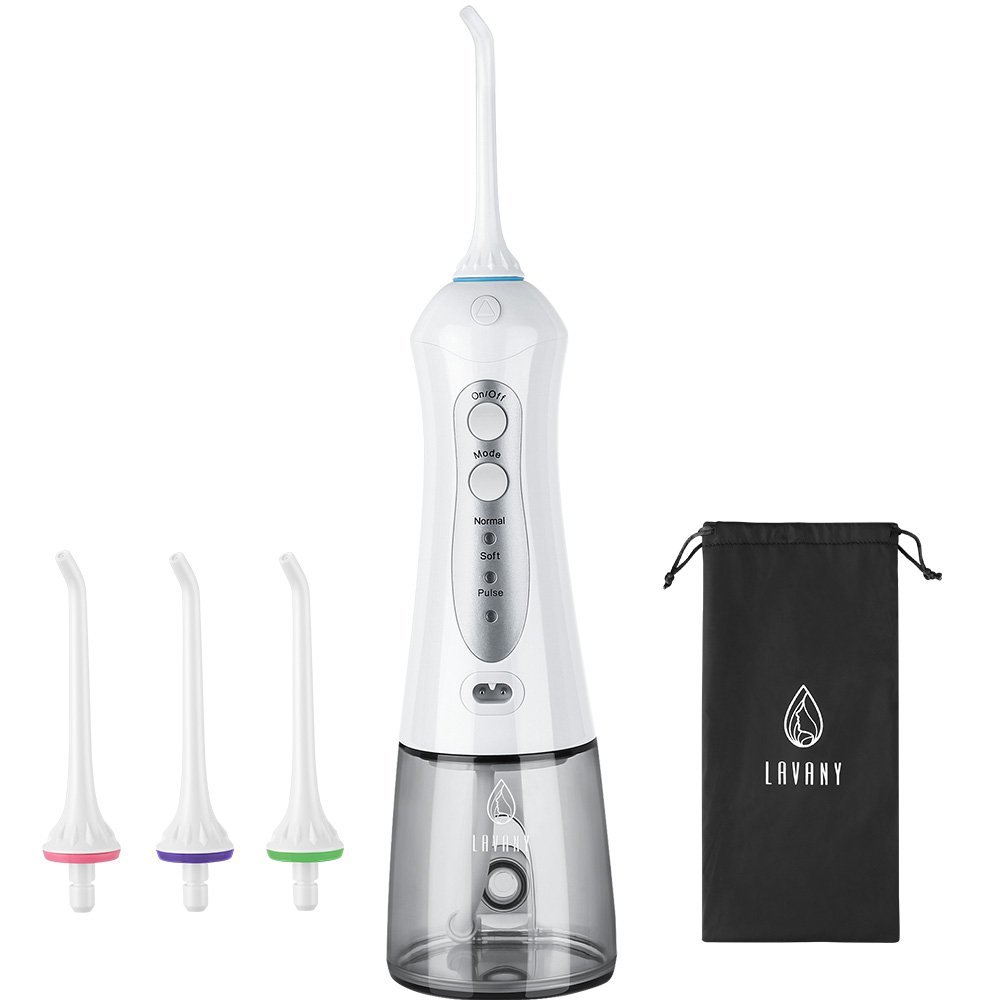 I never really thought I needed a water flosser. I remember my parents having something like one but, the thought never crossed my mind. For some reason as I've gotten older I'm obsessed with clean teeth.
I thought this was a bit pricey but compared to other ones I've seen it was a good price. Once I received it, it made sense and I realized it was a bargain price.
Lavany Portable Oral Irrigator Water Flosser| $32.99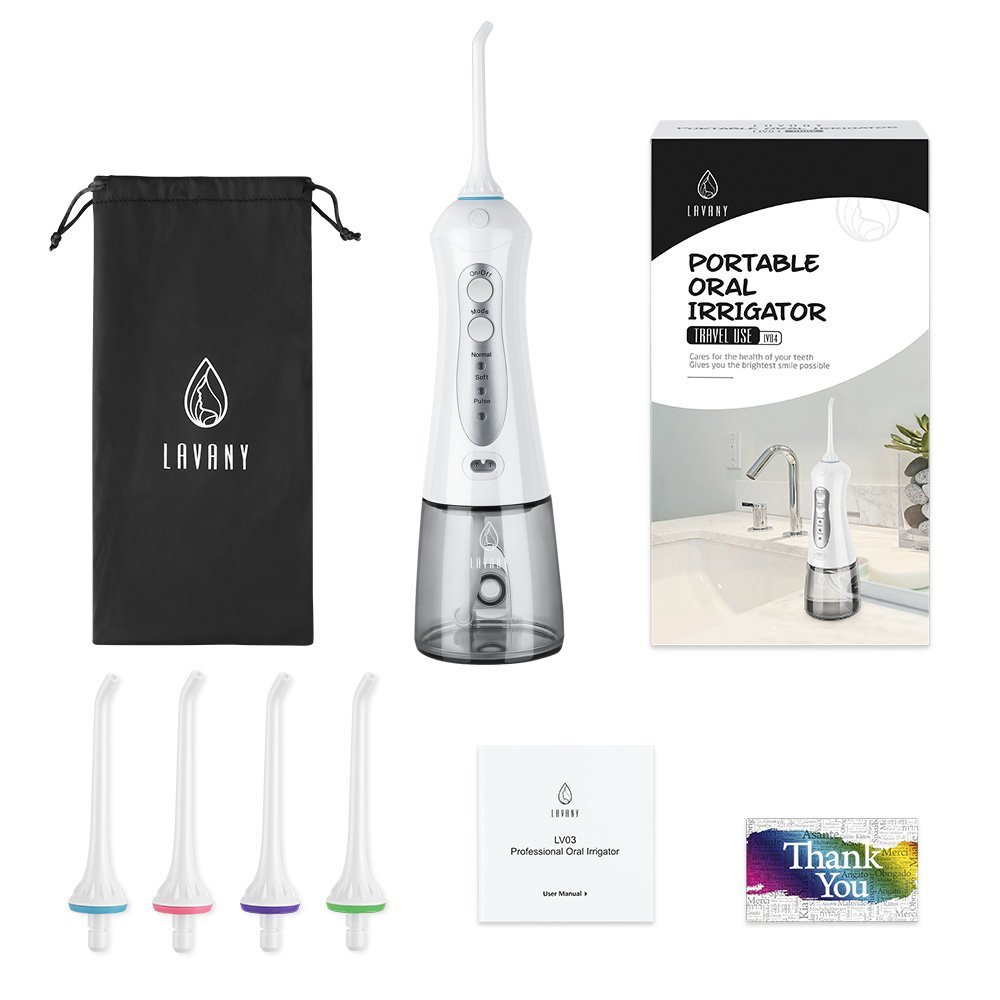 My son asked if he could try it and I said no because I thought it was just for personal use. Then I realized that it comes with 4 individual spouts so each of us could have one.
There's three different pulses: normal, soft and massage. I like the feel of the massage mode.
This one is portable so you can bring it into the shower with you. I'm a multi-tasker so that works for me. I brush and then use the waterpik. Of course that means you can travel with it too.
My son says that I've stepped the families game up with this water flosser. The translation for that is that he's happy I bought it and he feels like his morning routine has improved as a result.
The instructions were easy to follow. There aren't a lot of pieces. It charges well. It's easy to clean.
Overall, for my first flosser ever, I'm very satisfied.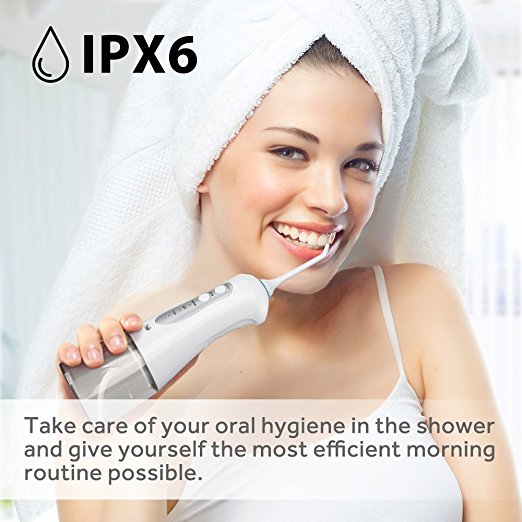 About the Lavany Portable Oral Irrigator Water Flosser
The first tank can be fully opened tank, can be deep cleaning and leaving no odor;Includes 4 jet nozzles and supports 3 operation modes; IPX6 waterproof design makes it easy to clean convenient to use in the shower

Goodbye to odors and breeding bacteria within the reservoir after lengthy use,and the filter prevents harmful materials from entering your mouth

 Built-in Li-ion battery provides reliable power and a long battery life; fully charged in just 6 hours; compatible with global voltage so take it with you wherever you go

Automatically turns off after being active for 45 seconds; 200ml water reservoir with clear display to read the water volume; easy-to-fill enlarged water inlet; unique grooves that are comfortable to hold; floss precisely with the 360° adjustable spinning jet

20 cm body with a portable and compact design; includes a carrying pouch for when you are traveling; take it with you anywhere and floss anytime to achieve clean, fresh and healthy teeth