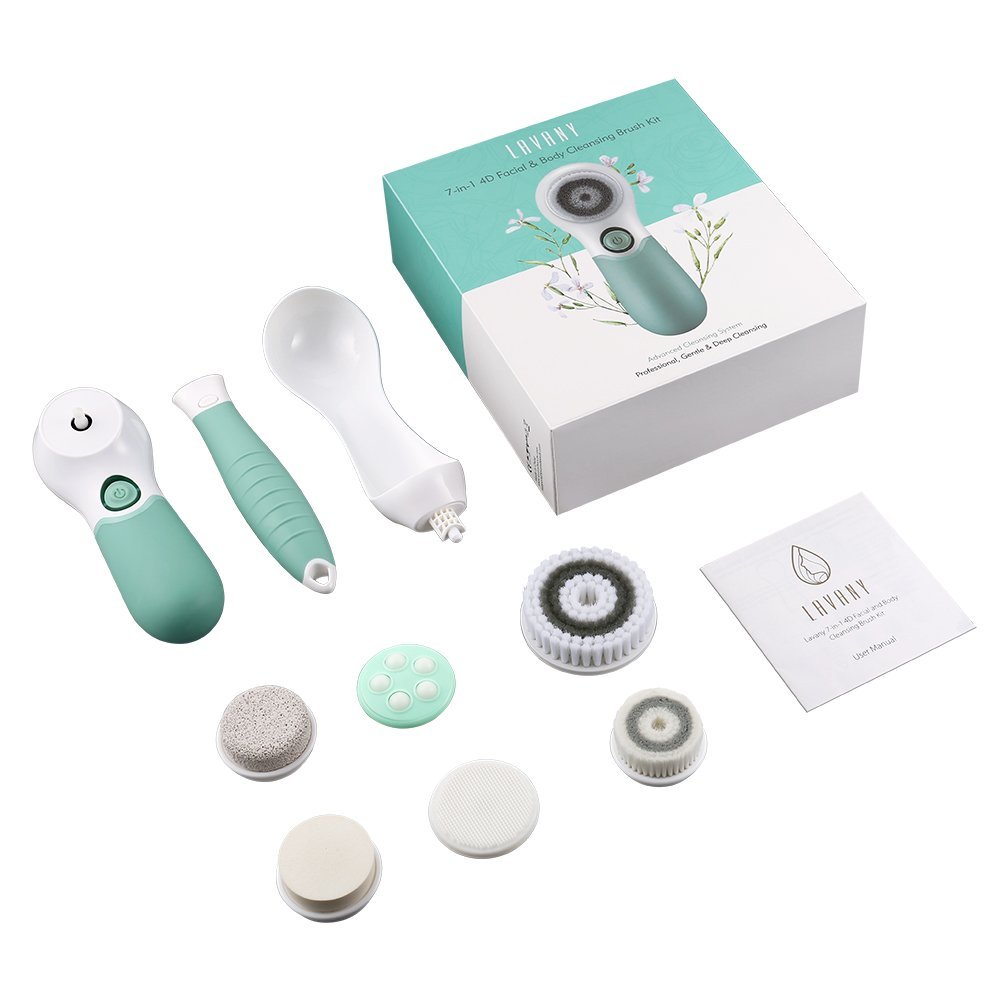 This Lavany Cleansing Brush is easily one of the best things that I was given to review this year.
The Lavany Facial & Body Cleansing Brush|

$21.99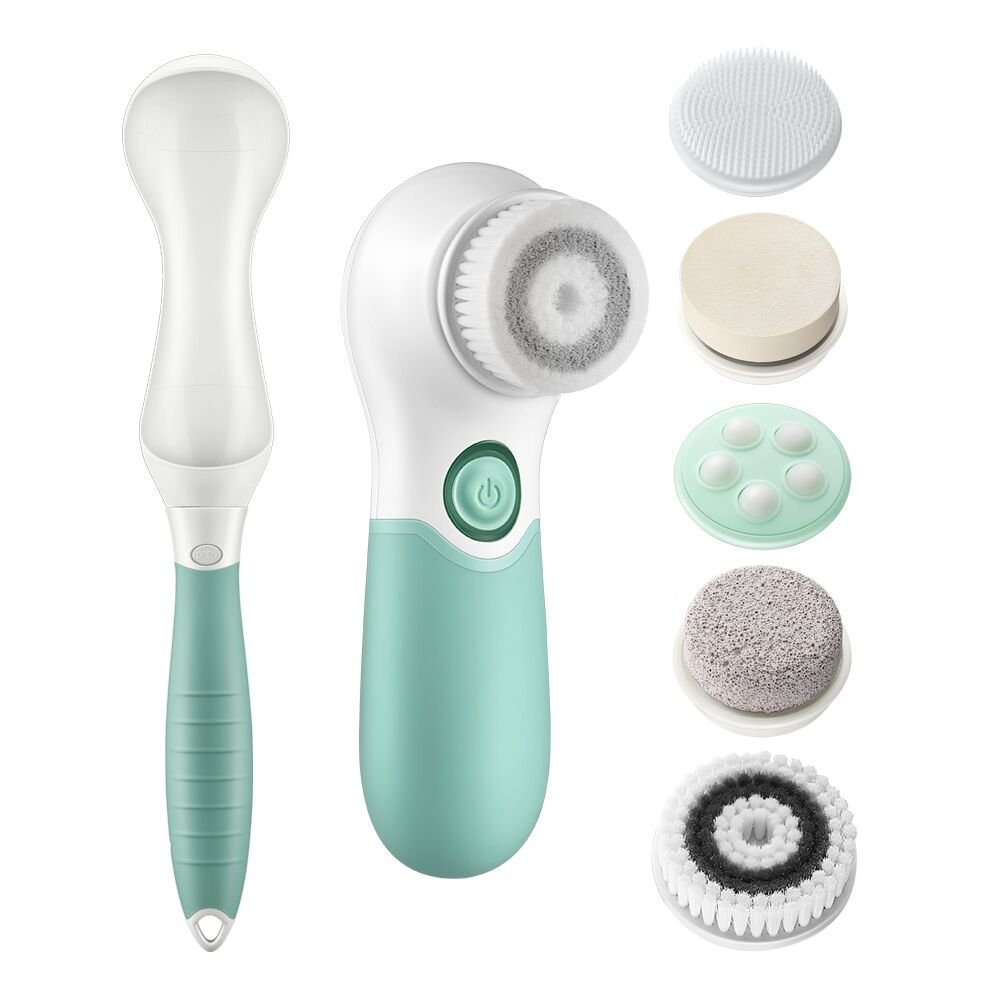 I love the extra long stick for the body cleansing. It feels amazing to use in the shower. I have had facial cleansers but, never something that is meant to be for the face and body like this.
The long stick is great in the shower I feel so pampered. There are 6 different attachments to choose from. The stone I used for my feet and it felt great. This CAN be used in the shower. It's water proof.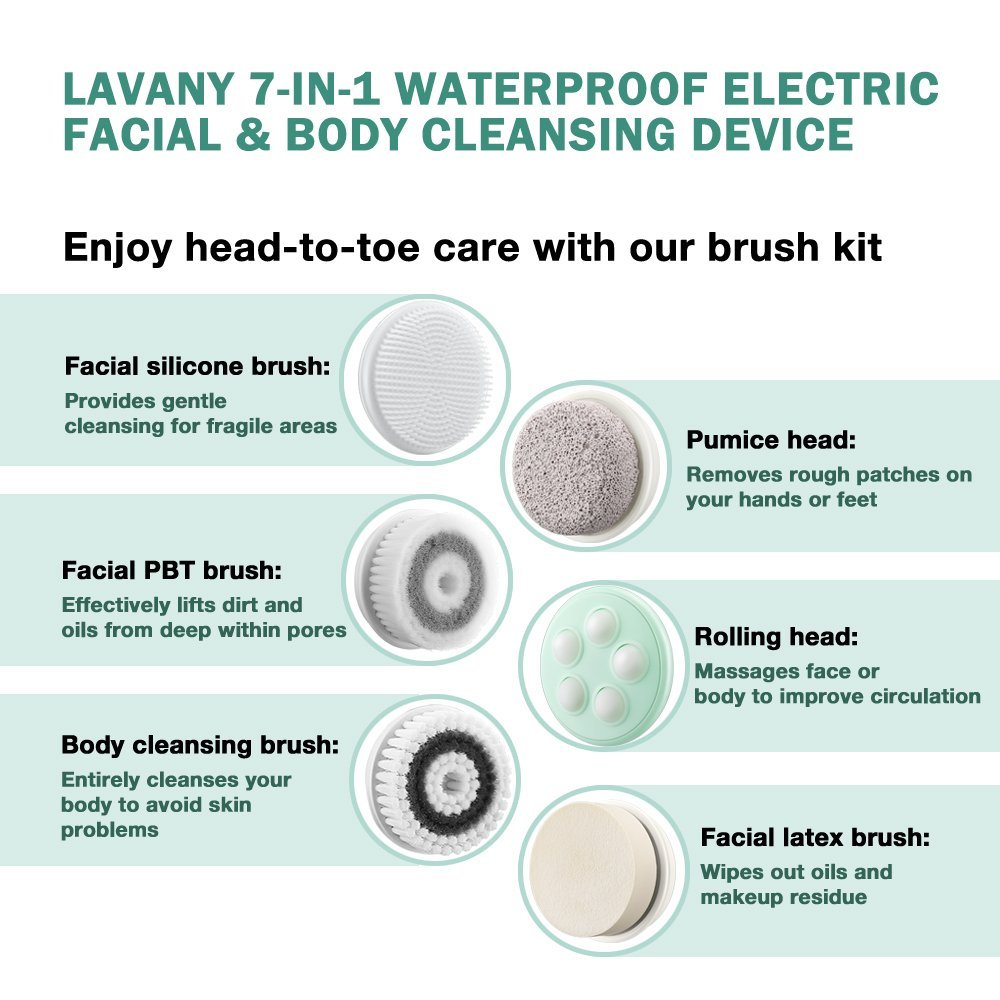 It's not a charged brush. It takes 2 double A batteries so I would recommend that you get rechargeable batteries for this scrubber especially if you're going to be using it on a daily basis like I do.
If you have sensitive skin then test a small area of your skin before using the scrub attachments.
About the Lavany Facial & Body Cleansing Brush
2017 NEWEST VERSION: Equipped with an upgraded motor system; double cleansing levels; 7-in-1 skin cleansing kit with a detachable handle for both face and body cleansing; sleek and elegant design

UPGRADED CLEANING SYSTEM: Thanks to the upgraded motor system, the brush head won't stop even when applying pressure on face; low speed for gentle and smooth cleansing and high speed for a much deeper exfoliating cleansing experience

WATERPROOF DESIGN: IPX6 waterproof and cordless structure; easy to use for both face and body cleansing; convenient and safe to use in the shower or bath without any worry about immersion in water; body brush with an extended handle for cleansing hard-to-reach body areas to avoid skin problems

DELICATE SKIN CARE: Silky soft 0.05 mm bristles are gentle on your skin without causing any irritations; reaches deep into pores for thorough cleansing; effectively sweeps oils, dirt, makeup residues, and blackheads

6 BRUSH HEADS SATISFY ALL YOUR NEEDS: With 6 changeable brush heads, Lavany Brush Set provide you with head-to-toe care; suitable for all skin types including normal, oily, dry, combination and sensitive
The Lavany Facial & Body Cleansing Brush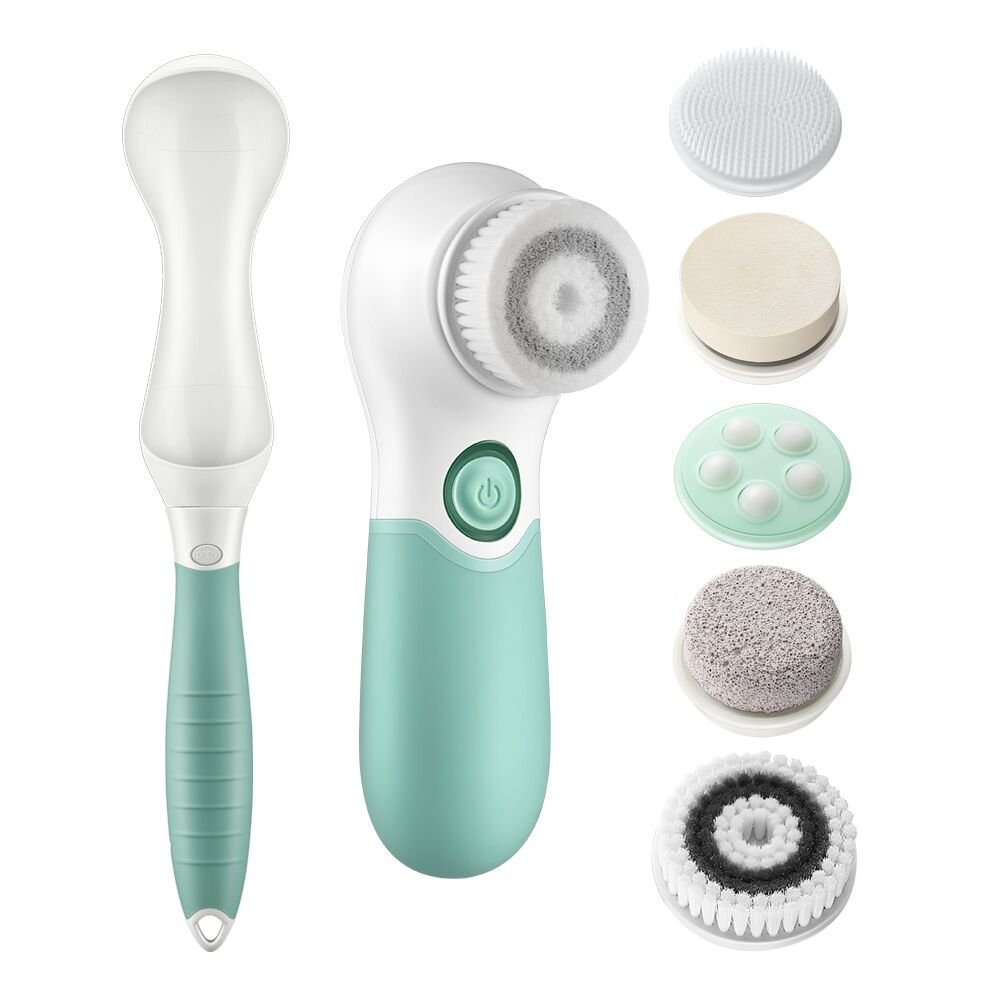 I received this item for review. All opinions are mine. This post contains affiliate links.