Watch "The Myth of a Standing Ovation" above or here.
I've always been a fan of short films and short stories for one simple reason, it takes a bit of talent to be able to successfully relay a story with a beginning, middle and end in a small amount of time. "The Myth of a Standing Ovation" by up and coming director, Aaron Weinstein manages just that in a very entertaining and informative way.
Mr. Weinstein is more than just the director of this short. He also serves as the writer, narrator and musical composer of "The Myth of A Standing Ovation" which is less than two minutes long and was illustrated by Tug Rice. There's also a donation factor as the film is connected with Rescue Dog Films,  a great cause  that donates a portion of profits from each film and personal funds to local animal shelters, global conservation organizations, and other films that promote animal welfare.
We had a chance to chat with the multi-talented Aaron Weinstein to learn more about him and "The Myth of A Standing Ovation" as part of our Spotlight Series.
Interview w/Aaron Weinstein

When did you first become interested in making films?
When I realized that the most expedient way to create the kind of odd-ball film projects I was interested in was to make them myself. But "filmmaking" (and I use that term loosely) has been a part of my life as far back as I can remember. When I was pretty young, my parents bought a camcorder and let my siblings and I play with it. Lurking in the seedier corners of the internet are videos of my brother and me trying to dance like Michael Jackson or a gem with my sister pretending to be the Lion King. Riveting stuff.
What influenced you to become a director?
I never intended to formally direct anything film related, but after experimenting a bit, it seemed like a short film would be the right format for The Myth of a Standing Ovation. So in short, necessity.
How did the concept of "The Myth of a Standing Ovation" about?
I'm friends with a great illustrator, Tug Rice, and we wanted to create a project together.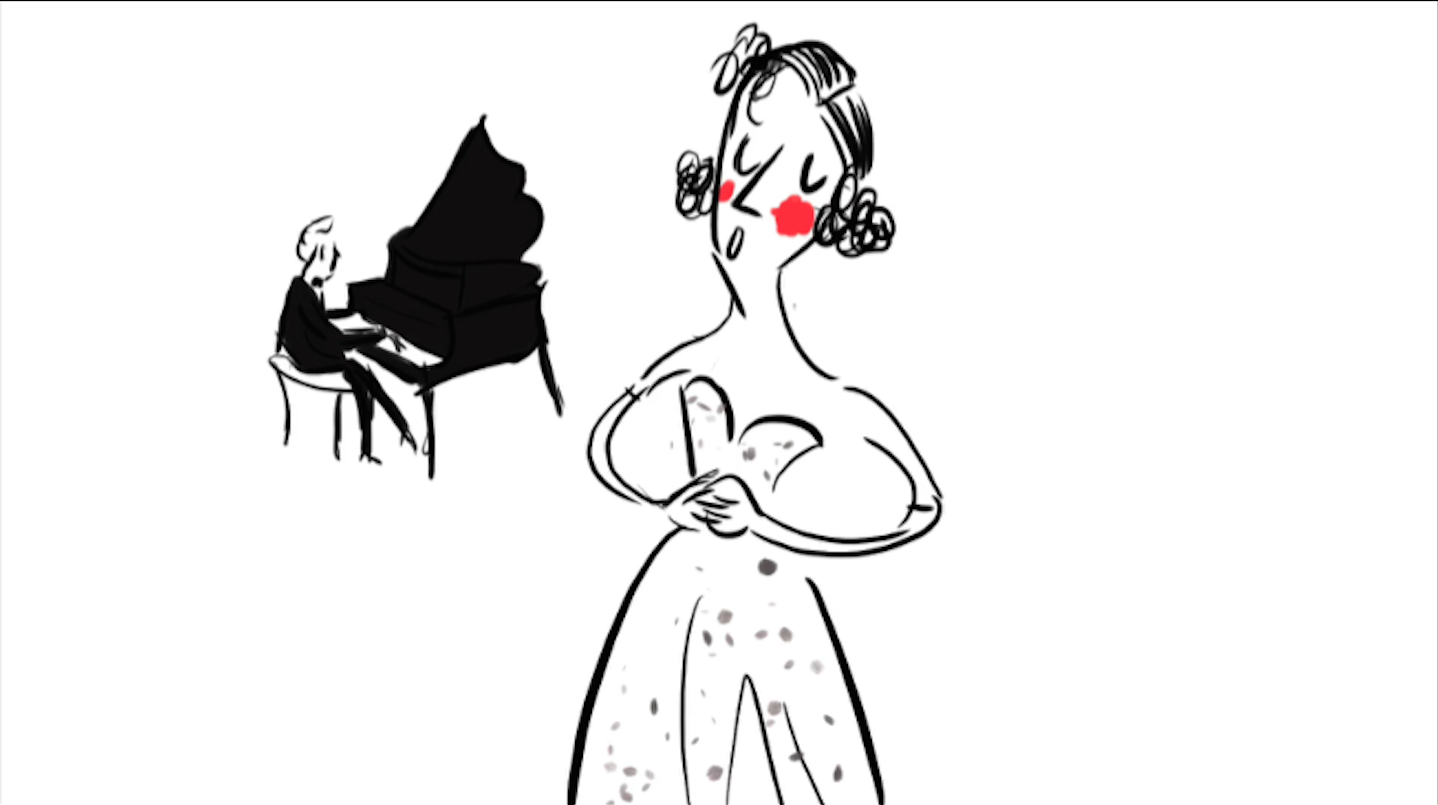 Tell us in 30 words or less why we should see your film?
"Should" is a strong word perhaps best reserved for things like paying taxes and being nice to your mother and…Oh I think my 30 word limit is just about up.
What has been your biggest challenge putting this film together?
Production budgets (that's a joke…there was no production budget).
Do you have any new projects that you're currently working on?
My brother, Jeremy, asked me to compose music for his animated film "I'm Gonna Get You". It is being produced through Rescue Dog Films, so I hope it can benefit a good cause.
Viewing Schedule for The Myth of a Standing Ovation
December 8th, 2017 @ So Limitless and Free Film Festival (Montreal, Quebec, Canada)
December 9th, 2017 @ Avalonia Festival (Providence, Rhode Island)
To learn more about "The Myth of a Standing Ovation" visit their website.
To learn more about Rescue Dog Films follow them on Facebook.