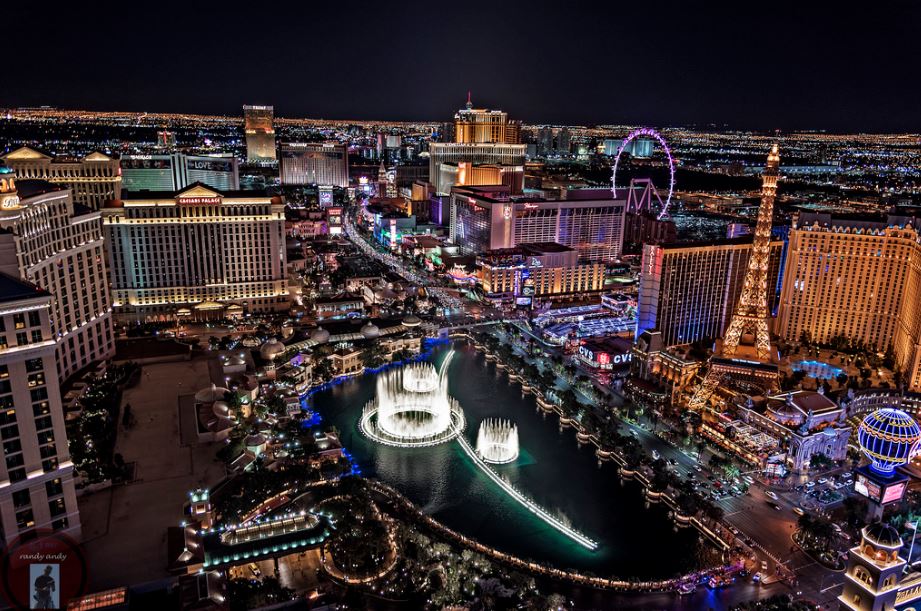 Do you dread the idea of being single on New Years Eve? It seems like that is the one night a year that everyone is celebrating with their mate, date, or fiancé. Or at least that is how it seems to you if you are alone and not involved with anyone. So what are your choices as the New Year approaches?
Well you could resign yourself to spending New Year's Eve alone. Then when midnight strikes open a bottle of Champagne and make a toast to next year being a better year. Or you could do something out of the ordinary that would also be extraordinary. I'm talking about changing your pattern and getting out of your rut and do something wild and crazy. Do something that no one would believe about you if you told them.
What am I talking about? I'm talking about you flying to Las Vegas to celebrate New Years Eve single and ready to party. What better place is there to celebrate the beginning of the coming year than Las Vegas?
Party-goers from all across the globe flood the Strip for fireworks that light up the town and club parties and events that know no bounds. This city is the place to meet lots of single fellow party types who want to do something exciting.
Now if you freak out on the idea to go alone than start calling your friends. But if no one says yes don't let that stop you from going on your own. And keep in mind that one of these friends may decide to go after all. Next buy a fantastic party dress and dancing shoes for your night out.
Get your hair highlighted and get some new makeup. And have a pedicure and manicure and you are ready to go. Book a reservation at one of the all inclusive hotels that are having a private New Years Eve party for their guests and you will fit right in. Many of the parties are informal with bar food and music and fireworks displays. Or why not try the Hard Rock Café Party?
This block party features catering stations set up along Restaurant Row and ABSOLUT, Southern Wine and Spirits and Bud Light will host booths offering specialty drinks or guests can redeem any of the five included drinks at Mizuya, THElounge, Race & Sports Bar and Orchid Lounge.
The Block Party Pass also guarantees entrance into Mandalay Bay Beach where FOX will be filming New Year's Eve Live hosted by Emmy Award-winning TV personalities.
At 9 p.m., Michael Mina's StripSteak becomes dance party central. If this does not strike your fancy then go online and check out all the activities and all the inclusive hotels in Las Vegas and find one that suits you.
The key is don't over think this, but rather be spontaneous and make the decision to celebrate being single in Las Vegas on New Years Eve. You have nothing to lose and a lot to gain in the experience.
Happy New Year!