Play Fair NY is back at the Jacob Javitz Center in New York City this weekend from Saturday, November 4th – Sunday, November 5th and I was lucky enough to get a sneak preview so of course I took plenty of pictures and got plenty of information to share with you guys.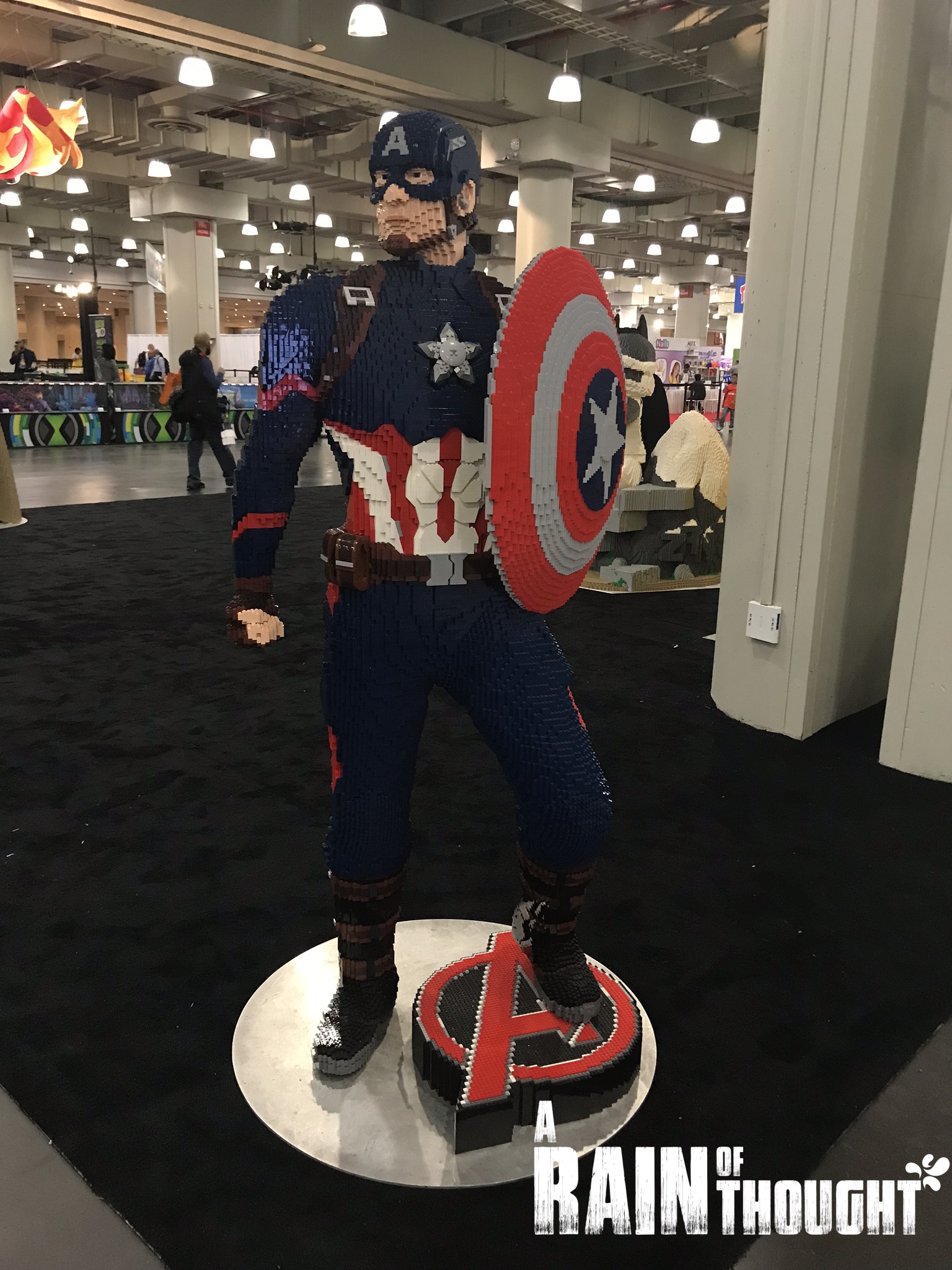 Everything is bigger and better this year from these amazing life size Lego statues of Captain America, Batman, Wonder Woman, The Incredible Hulk and more.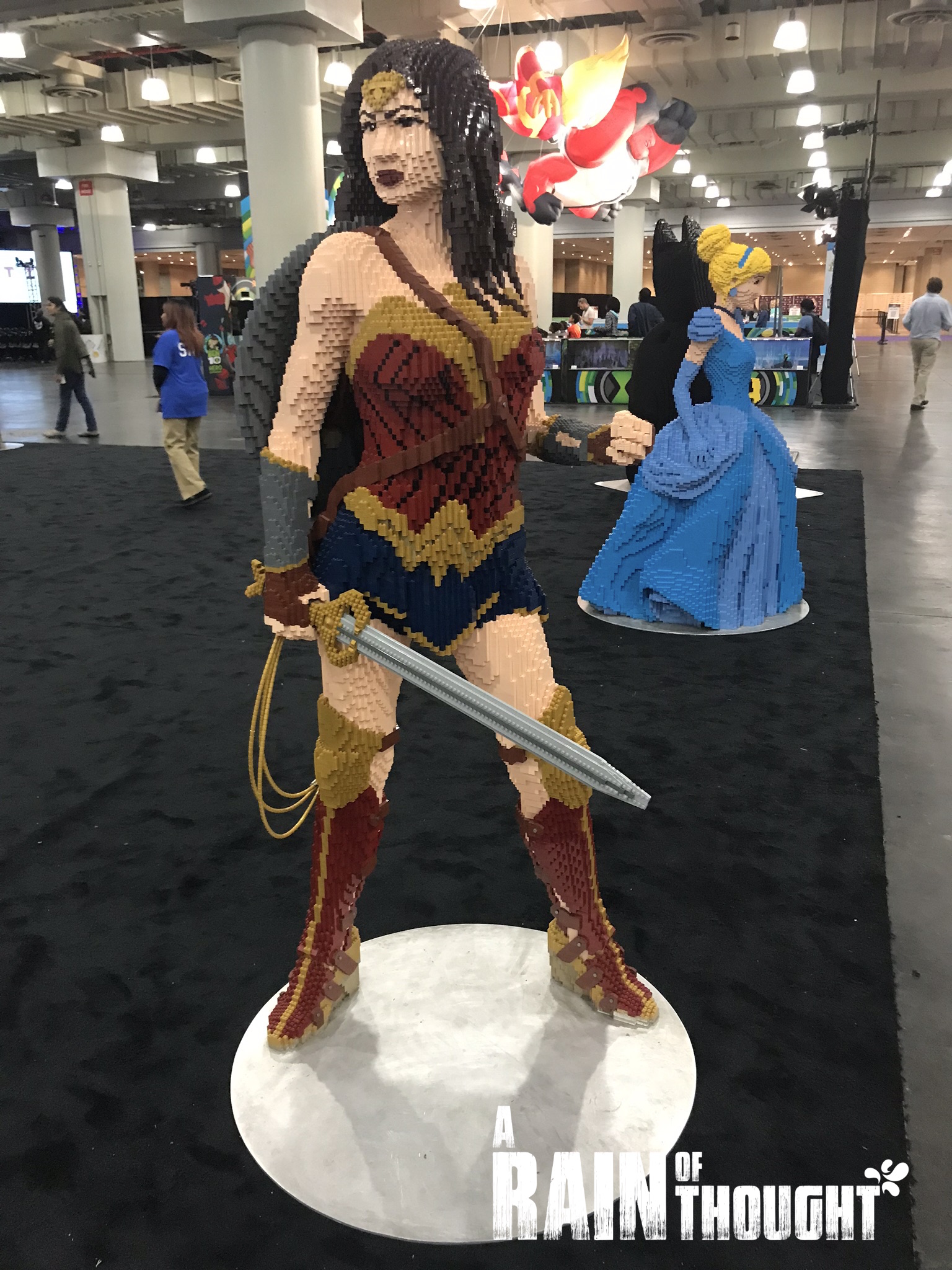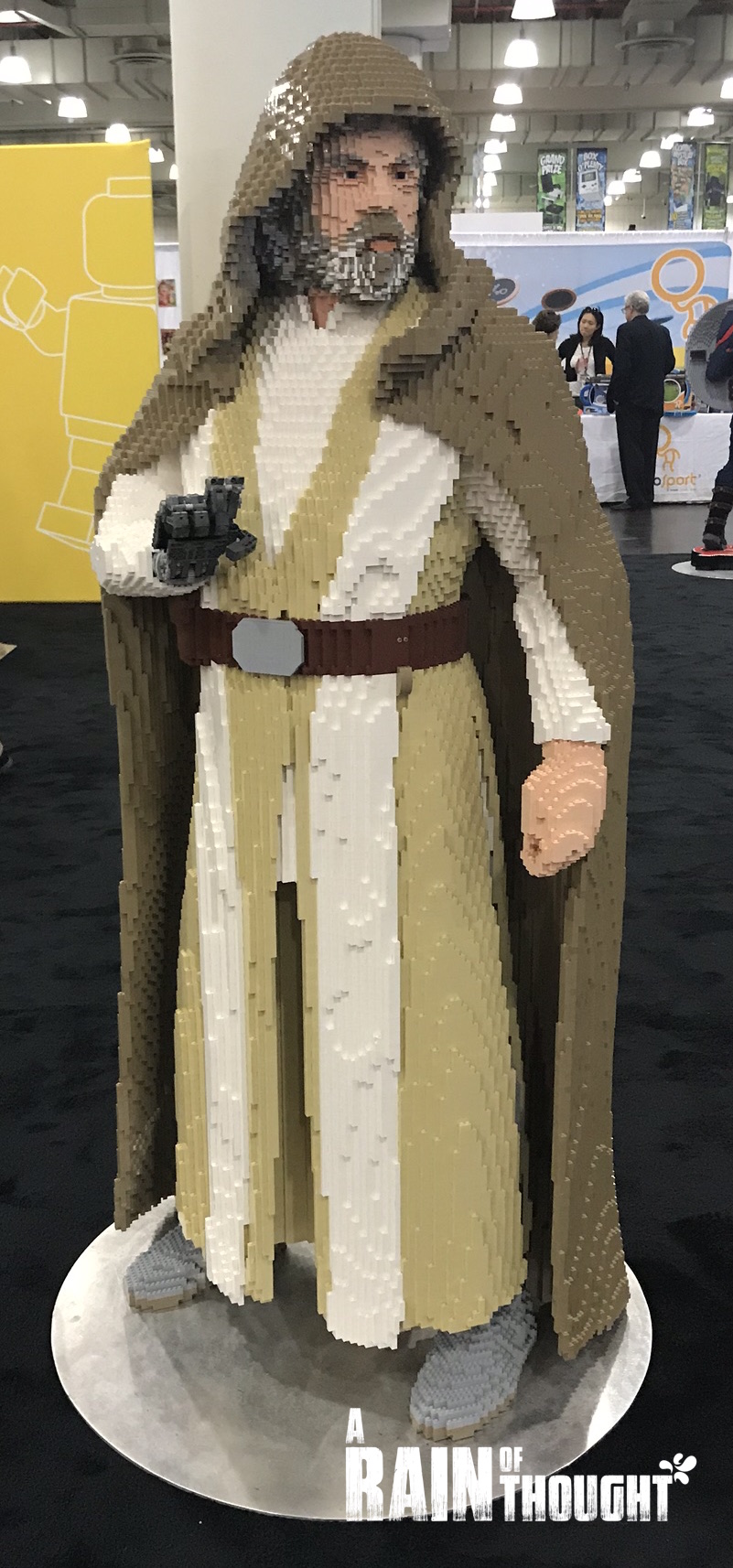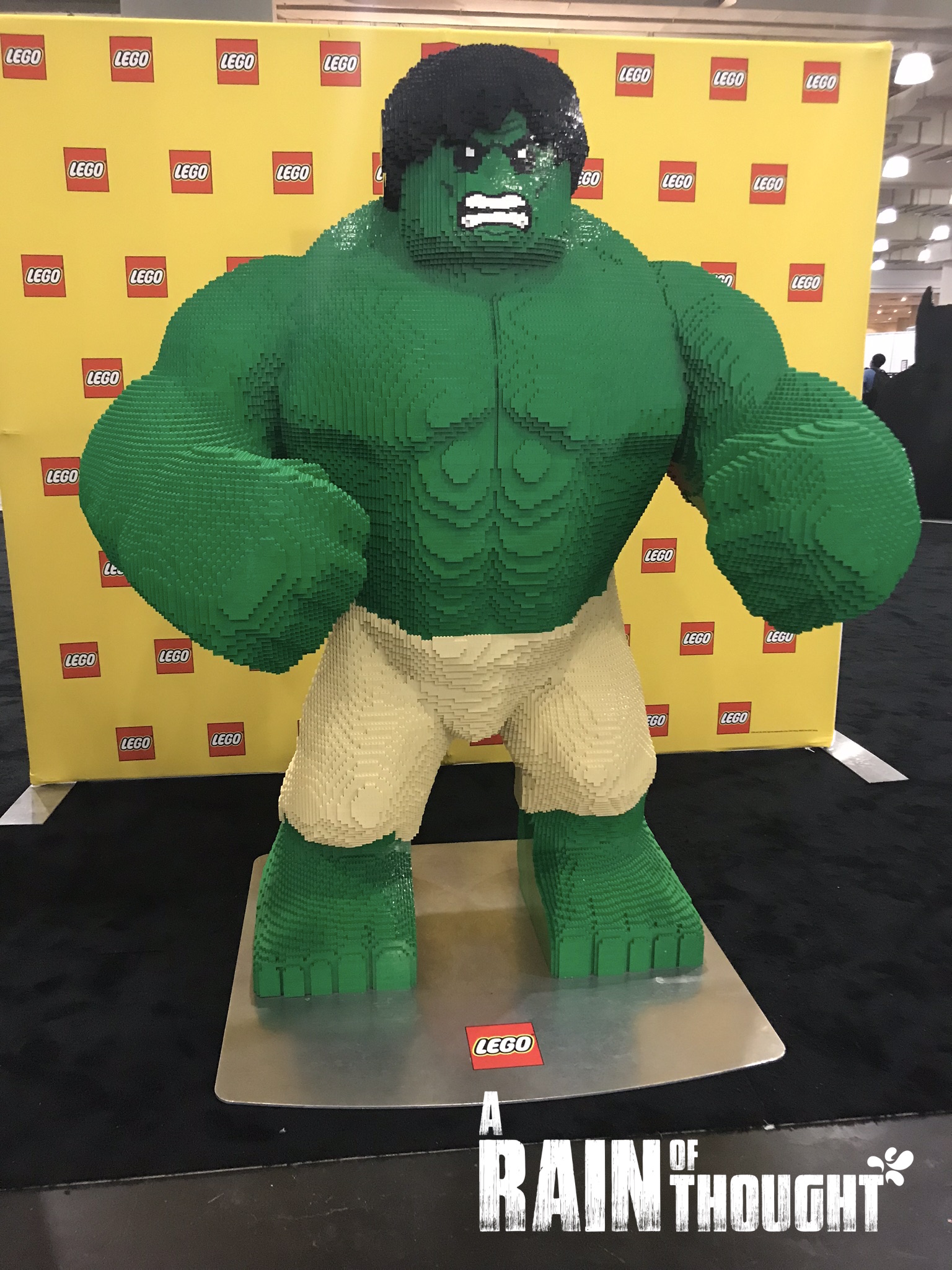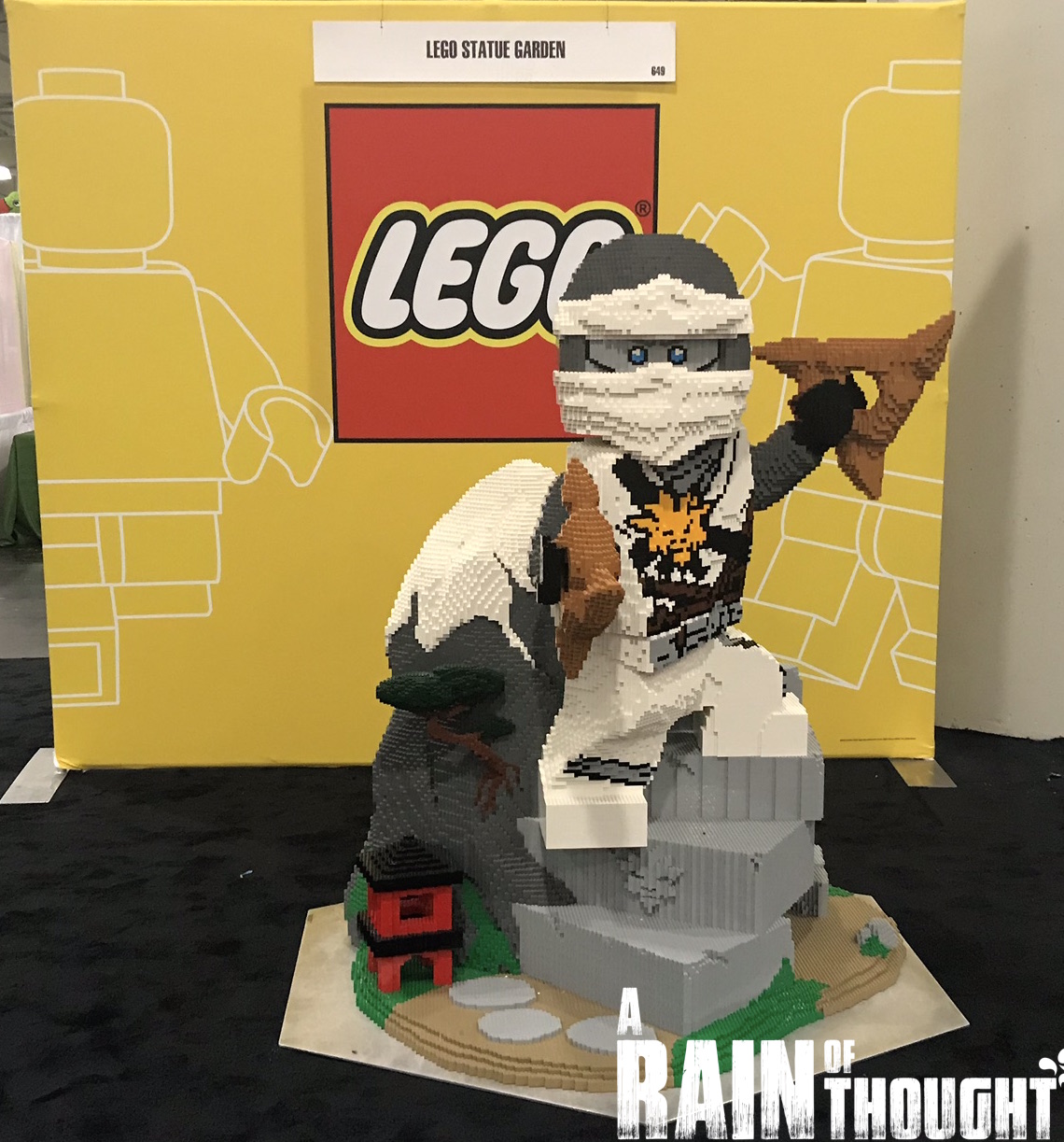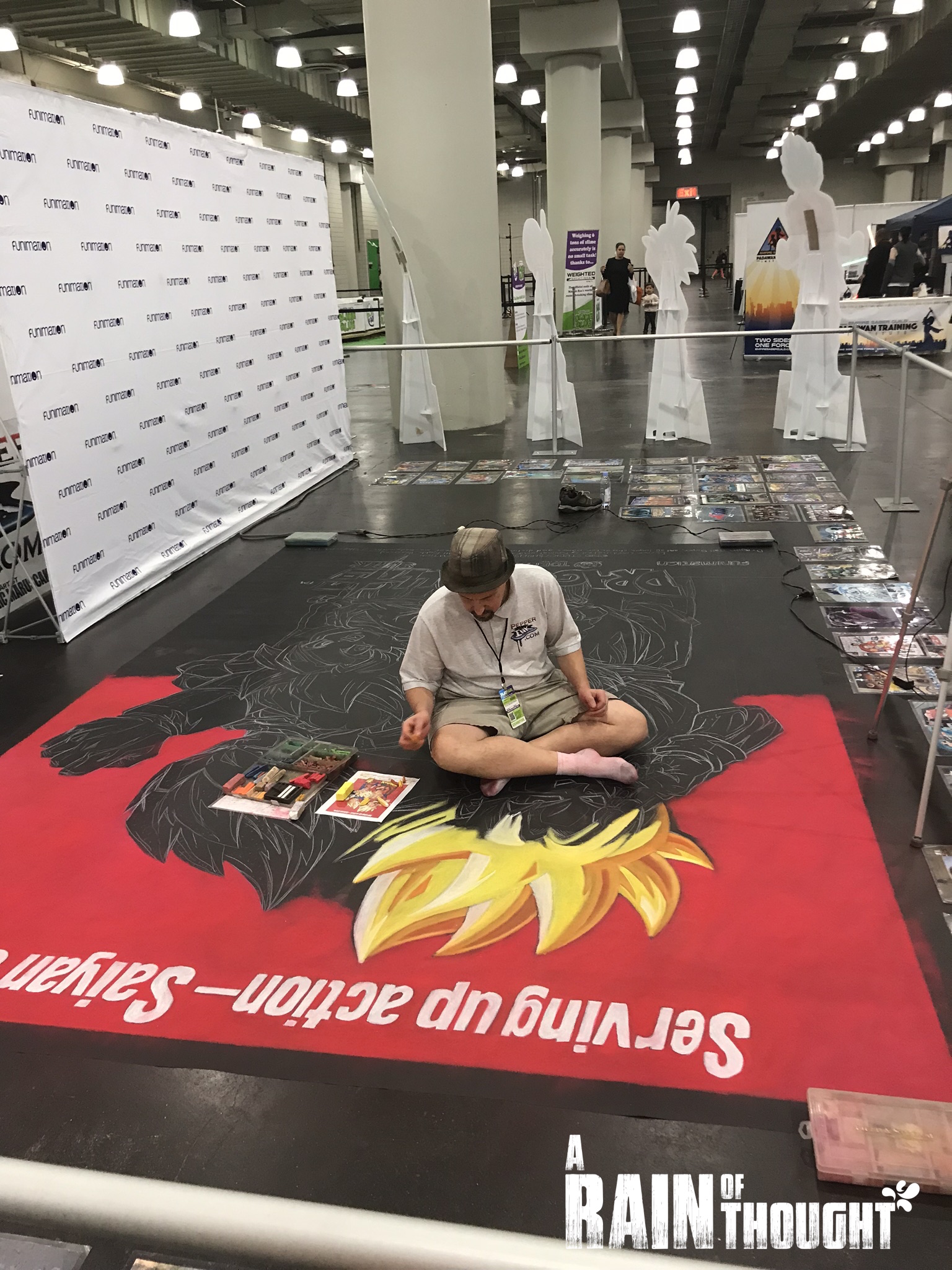 There's also this massive Dragon Ball Z chalk art mural that artist Eric Maruscak drew and is coloring in. It should be completed by Sunday.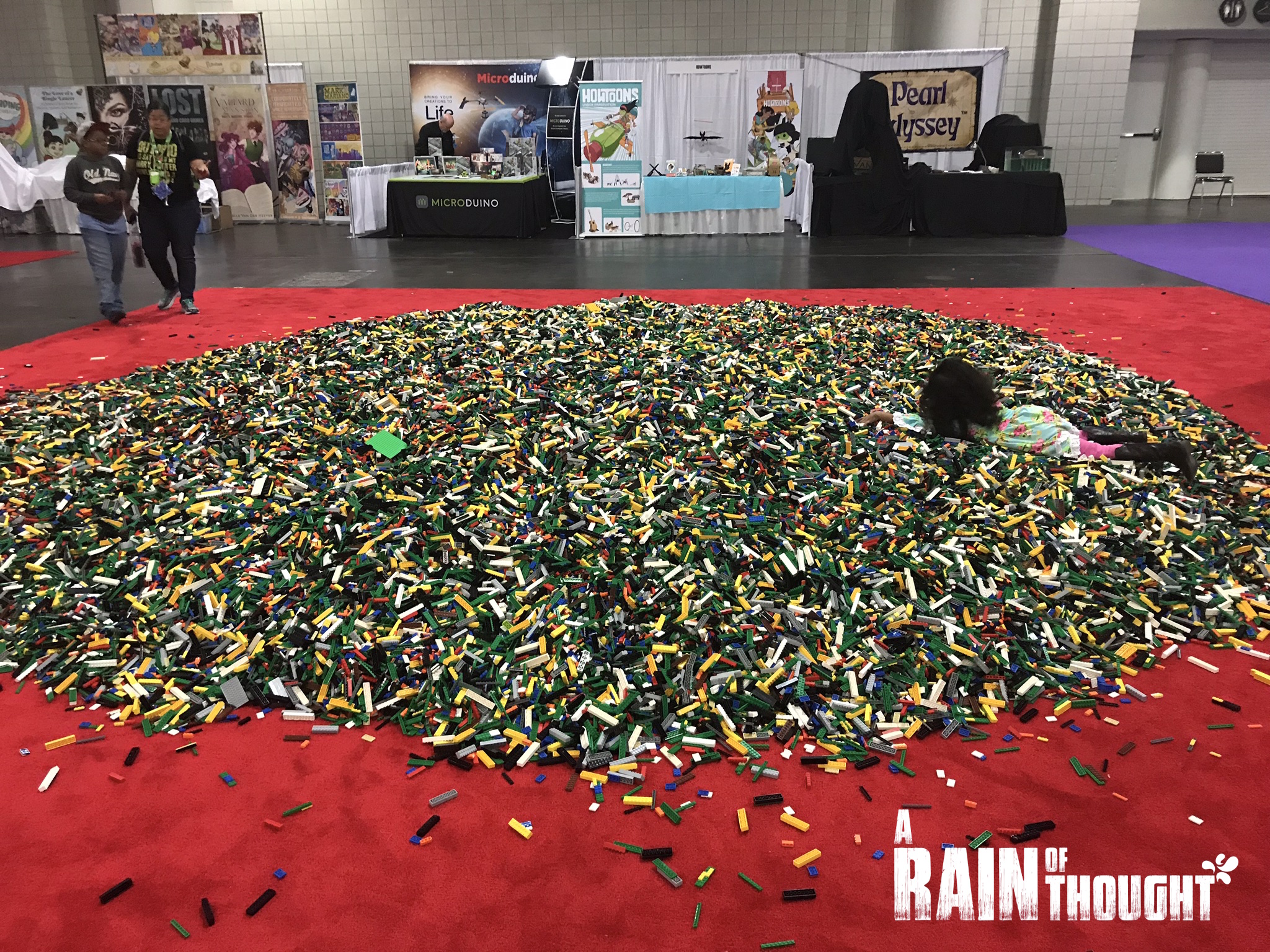 A huge Lego swimming pool for the kids to wade in, walk in or just build.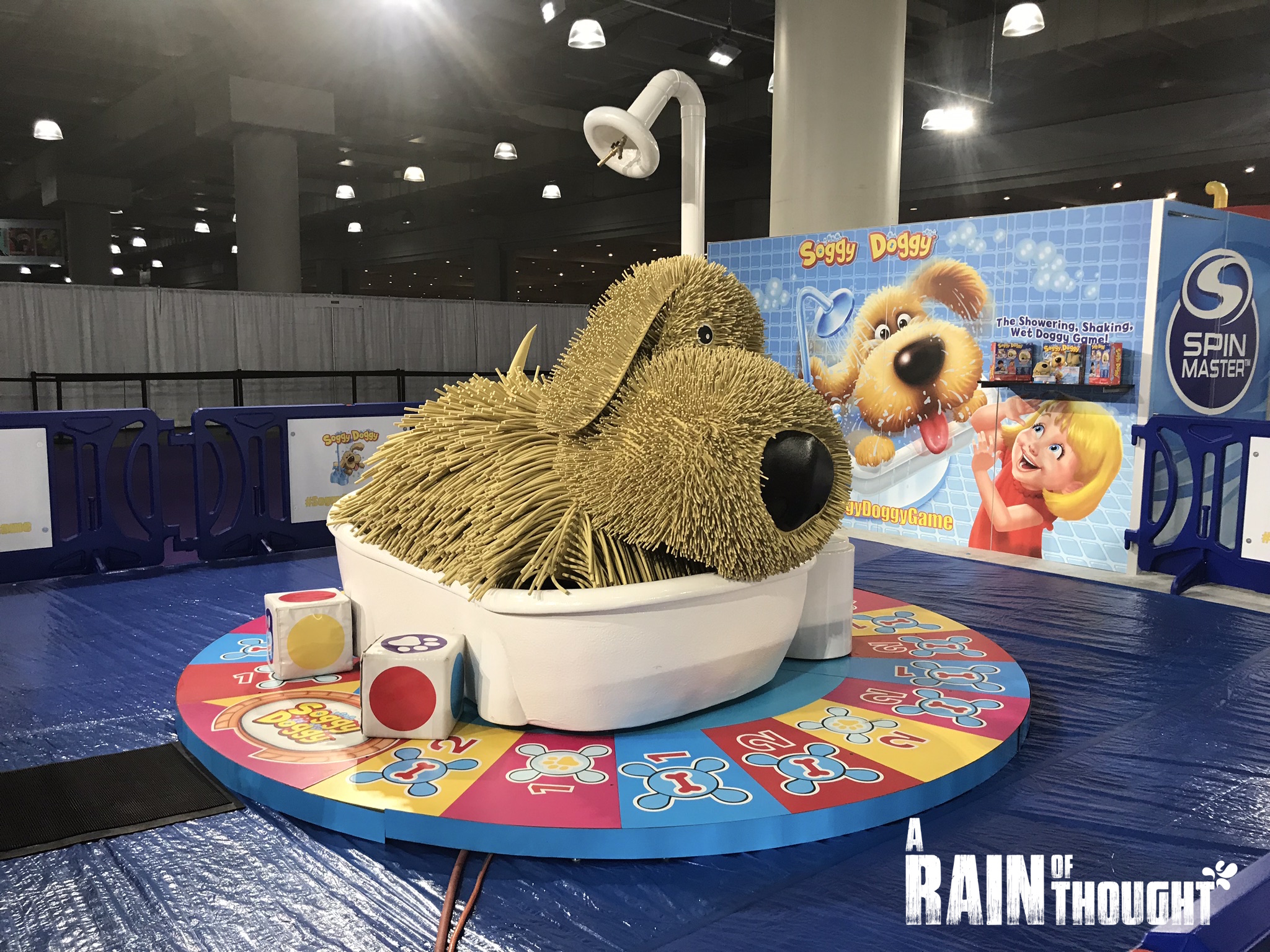 An over-sized Soggy Doggy game that should be fun and very wet. I think the kids will have a blast getting splashed by that huge doggy.
Paw Patrol is part of the action with this huge slide right in the middle of it all.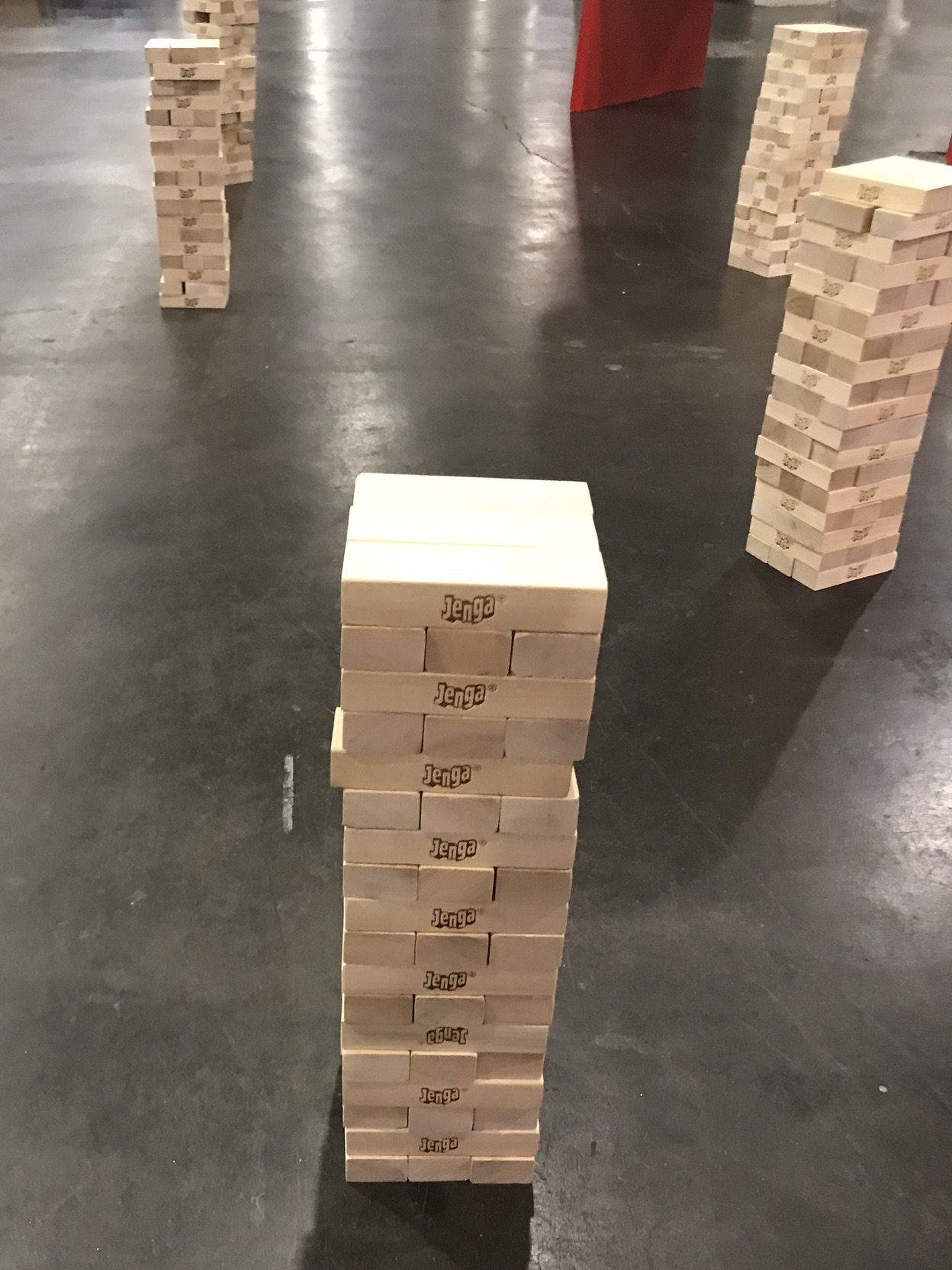 There are classic favorites like these huge Jenga games.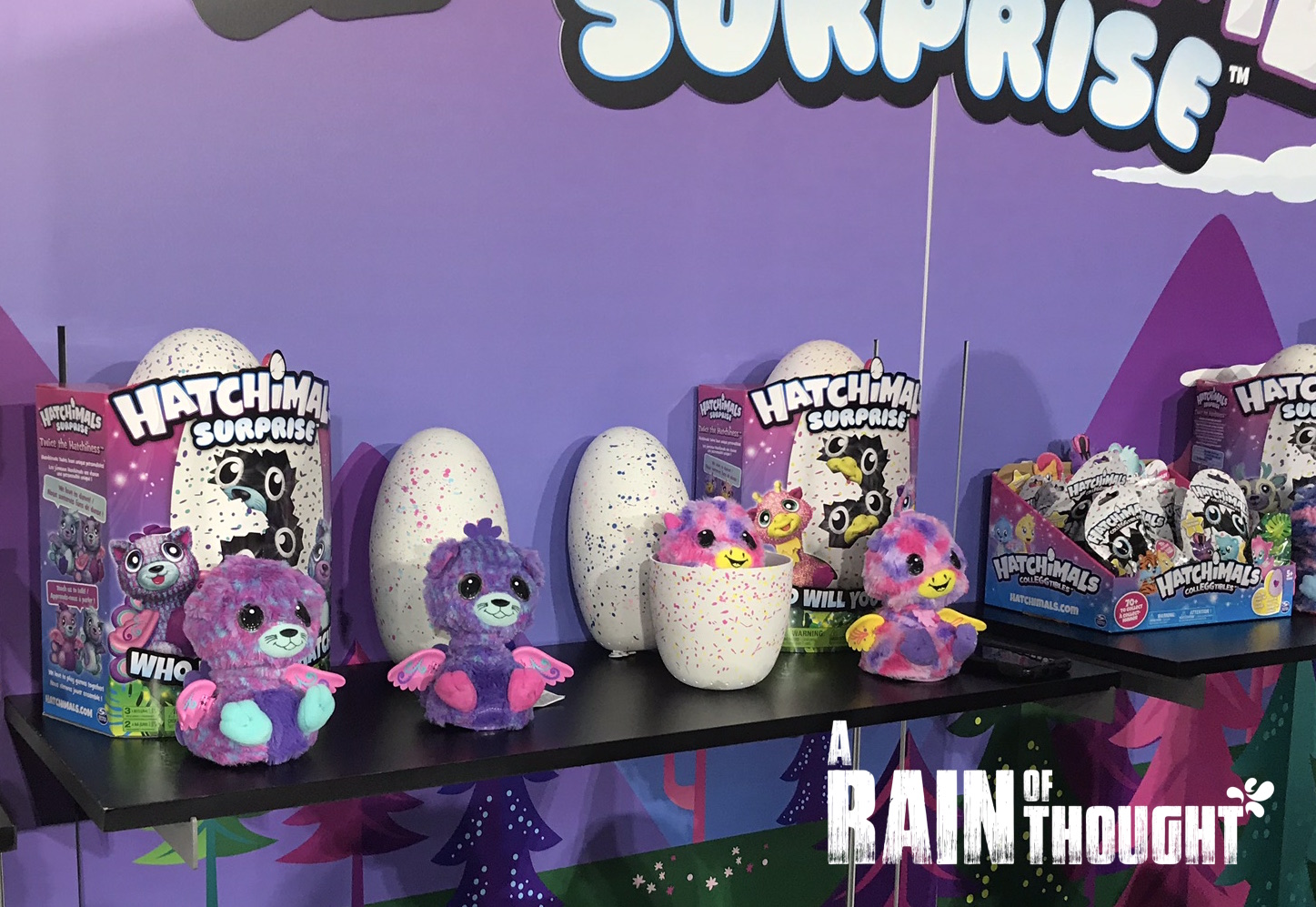 Also newer favorites like Hatchimals. Which are still labeled as one of the hottest toys for this holiday season.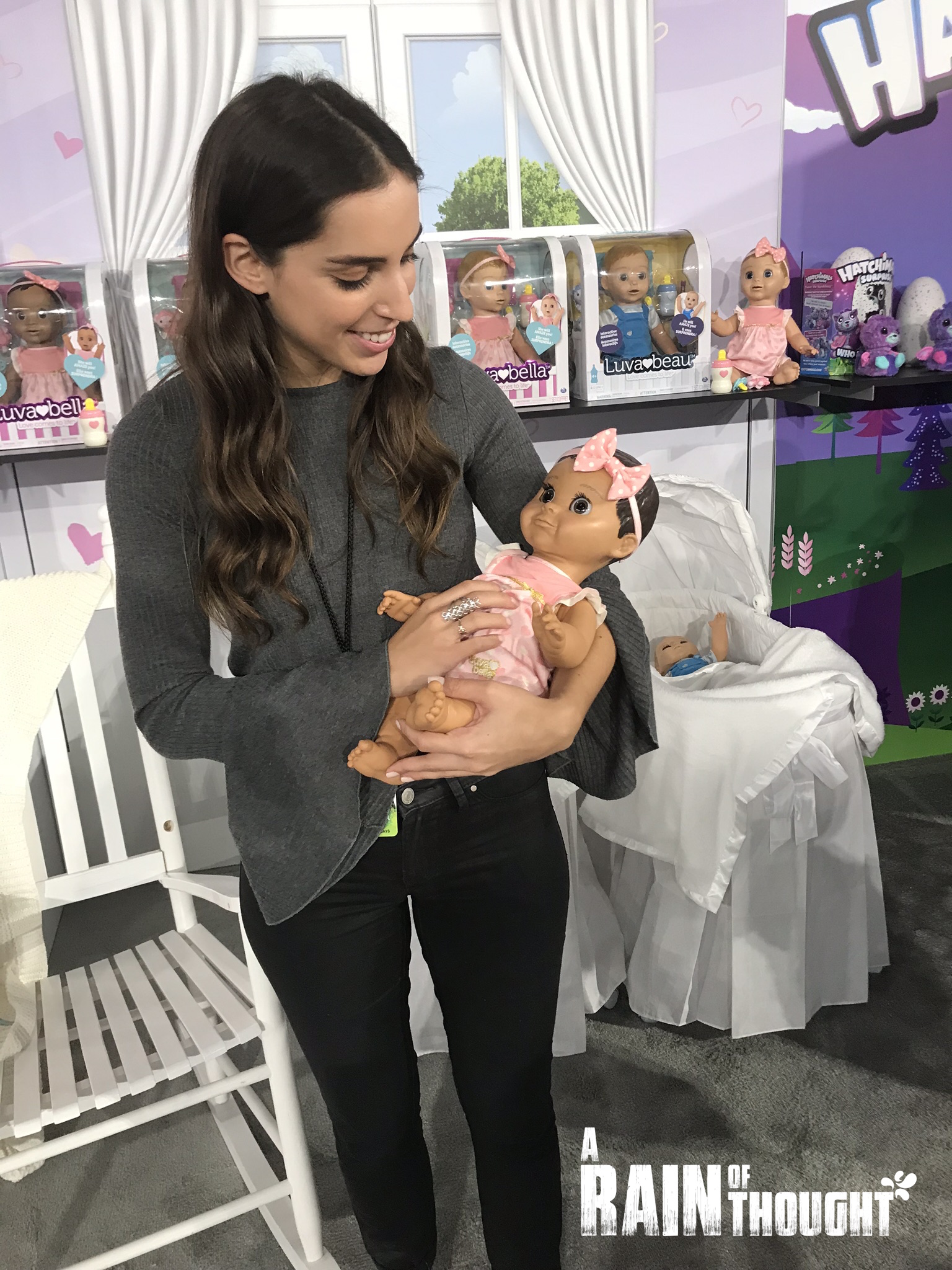 And Luva Bella the talking, lauging, eating, sleeping interactive doll that's getting a lot of attention.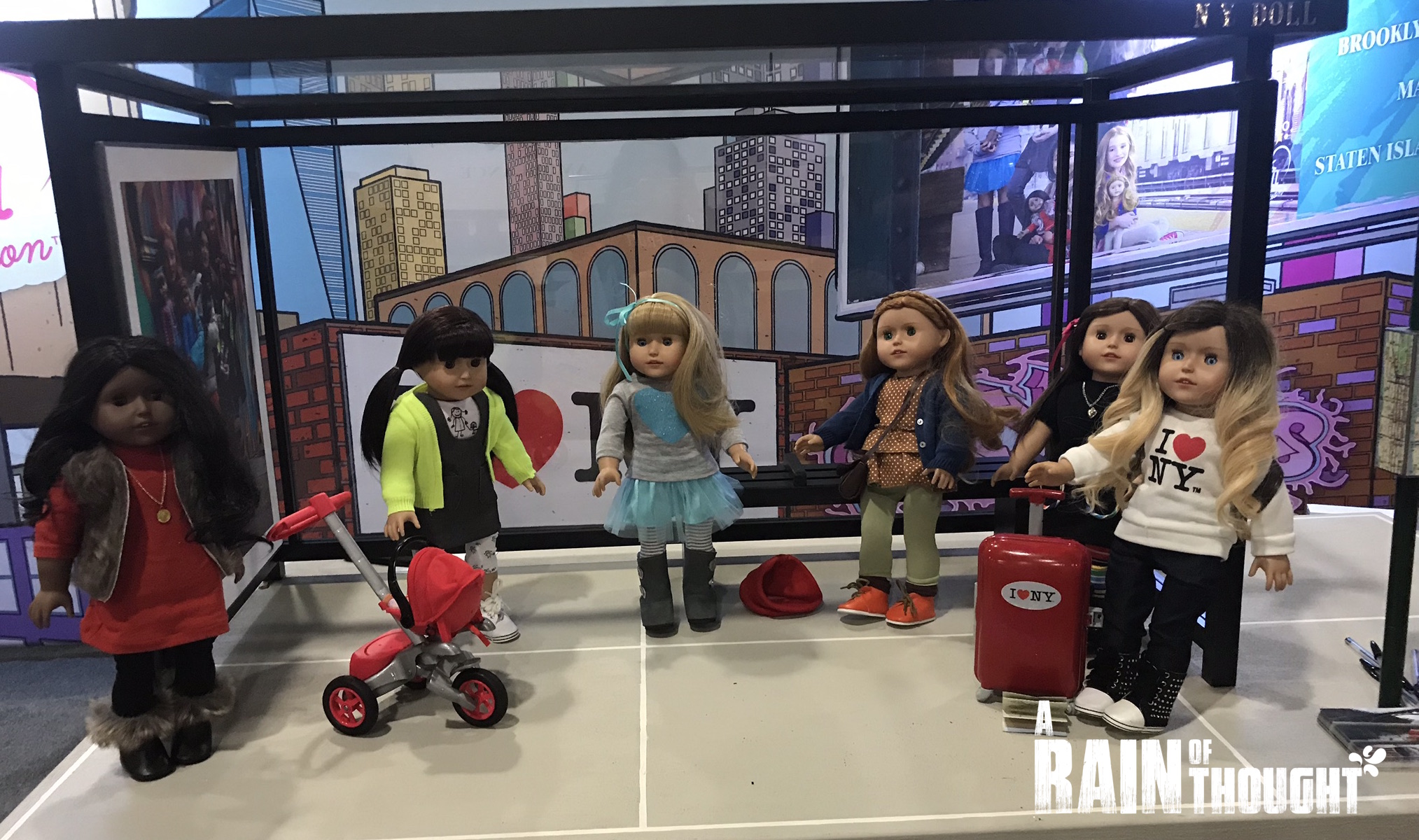 There's even newbies like these adorable city girls. Each girl is from a different borough in NYC and they each have their own stories as well as interacting story lines that you can find online.

These TeeTurtles which I absolutely fell in love with.
Wacky Links which is a pretty cool building toy and a bit wacky. I mean look at that tie that was created with Wacky Links.

These Safari figurines are all hand painted. They're pretty detailed. I have a few and love them.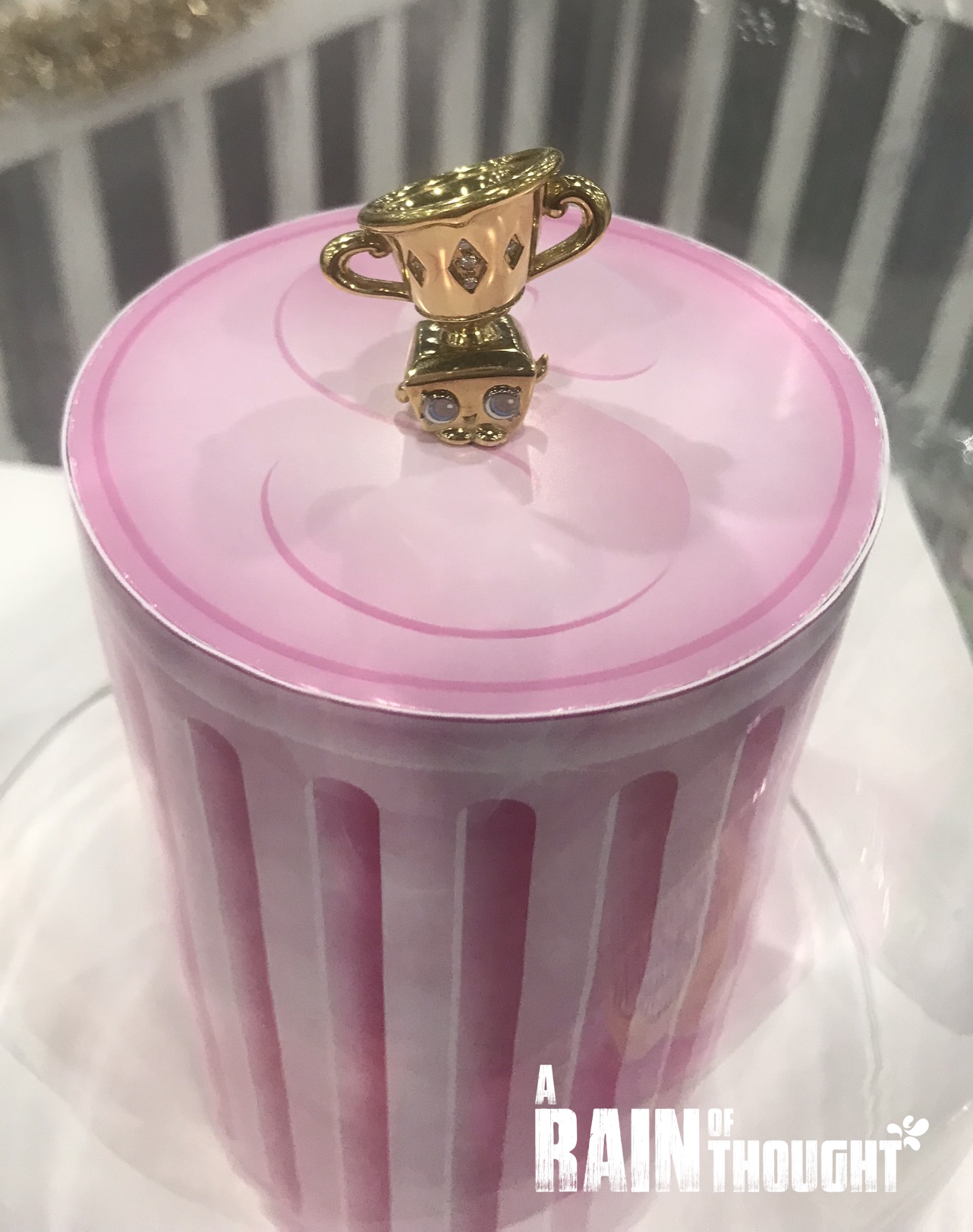 Shopkins are there too. This is a special one of a kind limited edition gold Shopkin with three diamonds. They are going to auction it off with the proceeds going to charity.  it's so cute.
There's so much to do and see at Play Fair. I didn't even show you a third of the fun, games and excitement that will be happening the next to days so make your you head over to the Jacob Javitz center Saturday or Sunday or both days to have some fun with your family. You can find out more information and how to purchase tickets here.
I'll be there Saturday and Sunday so if you see me say HI!