This is a sponsored post in partnership with Picture Keeper and BraVoMark. All opinions are mine.
If you're like me you take hundreds of pictures with your camera phone. If you're also like me then you'll appreciate this handy little gadget known as Picture Keeper. The first time I was introduced to it, it changed my picture taking and video recording habits for the better.
The Season of Giving With 

Picture

 

Keeper

 Connect
The Perfect Gift For Preserving Your Memories
I'm a blogger that is constantly at events and I take a lot of photos. A LOT! I also take a lot of videos whether it be an interview or a fashion show.  Plus I have  big family and our gatherings are a time to take as many photos as possible since we don't live as close to each other as we used to. There will be plenty of candid and styled shots taken over this holiday season as well as random videos. One of the biggest issues I had with my phones in the past was storage space. I'd run out of space fairly quickly and would have to delete apps or even worse, decide right then and there which pictures I needed to delete to make room for more.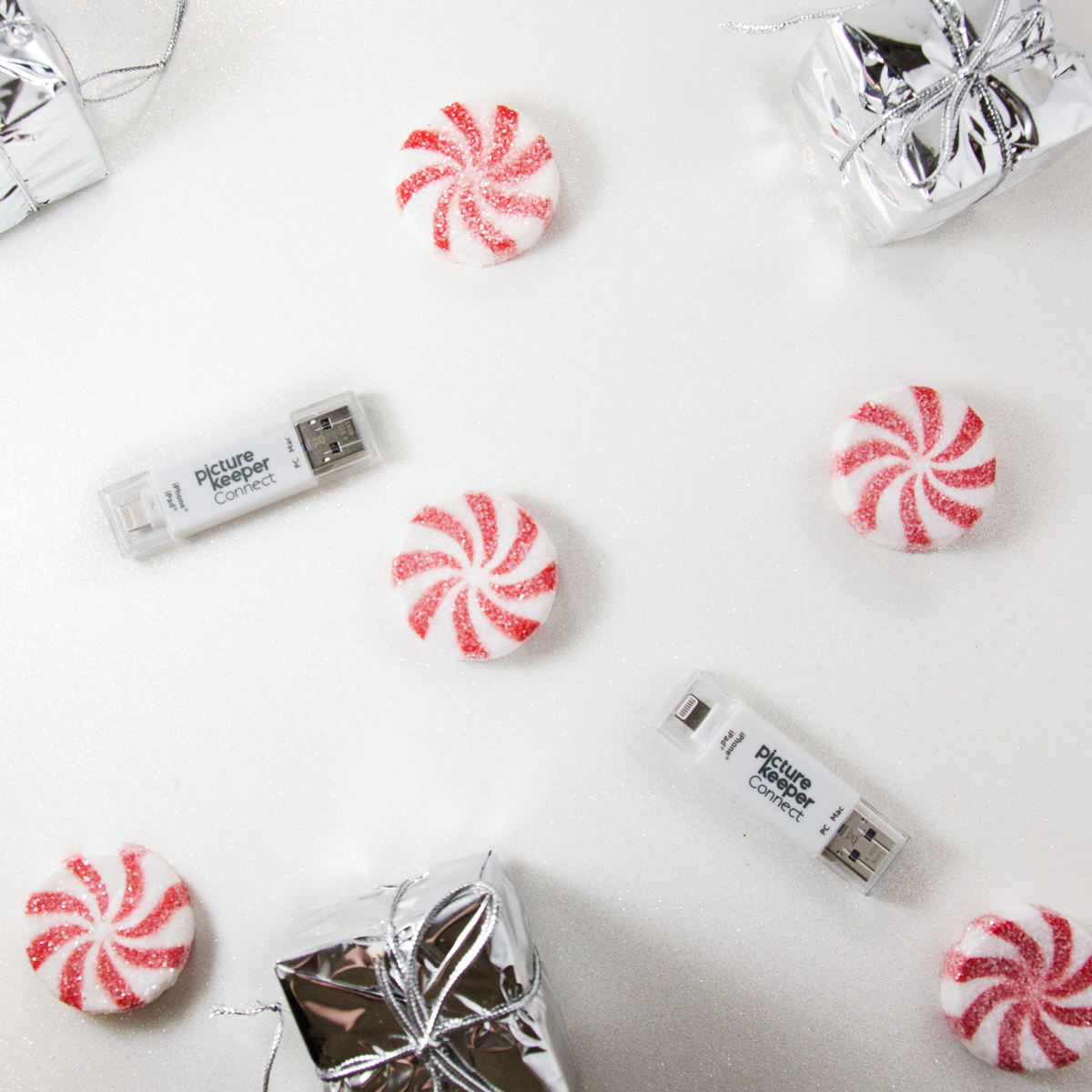 When I first got my iPhone there was option to buy in monthly to upload your pictures to the cloud. While it's a great option it  didn't always work for me because if I took a ton of pictures and ran out of room you have to back up the photos and that requires Wifi which isn't always available when you're out.
Another issue is that I've been one of those unfortunate enough to lose my photos for whatever reason even though they should have been backed up on the cloud. Picture Keeper doesn't need Wifi or even data to save your photos and you can do it instantly.
Acts of Kindness
The holiday season theme for Picture Keeper is "Acts of Kindness" which is quite fitting because I lent my Picture Keeper over the summer to a friend that desperately needed it and I've yet to receive it back. I shall send that into the holiday wind as my act of kindness!
What I Love About Picture Keeper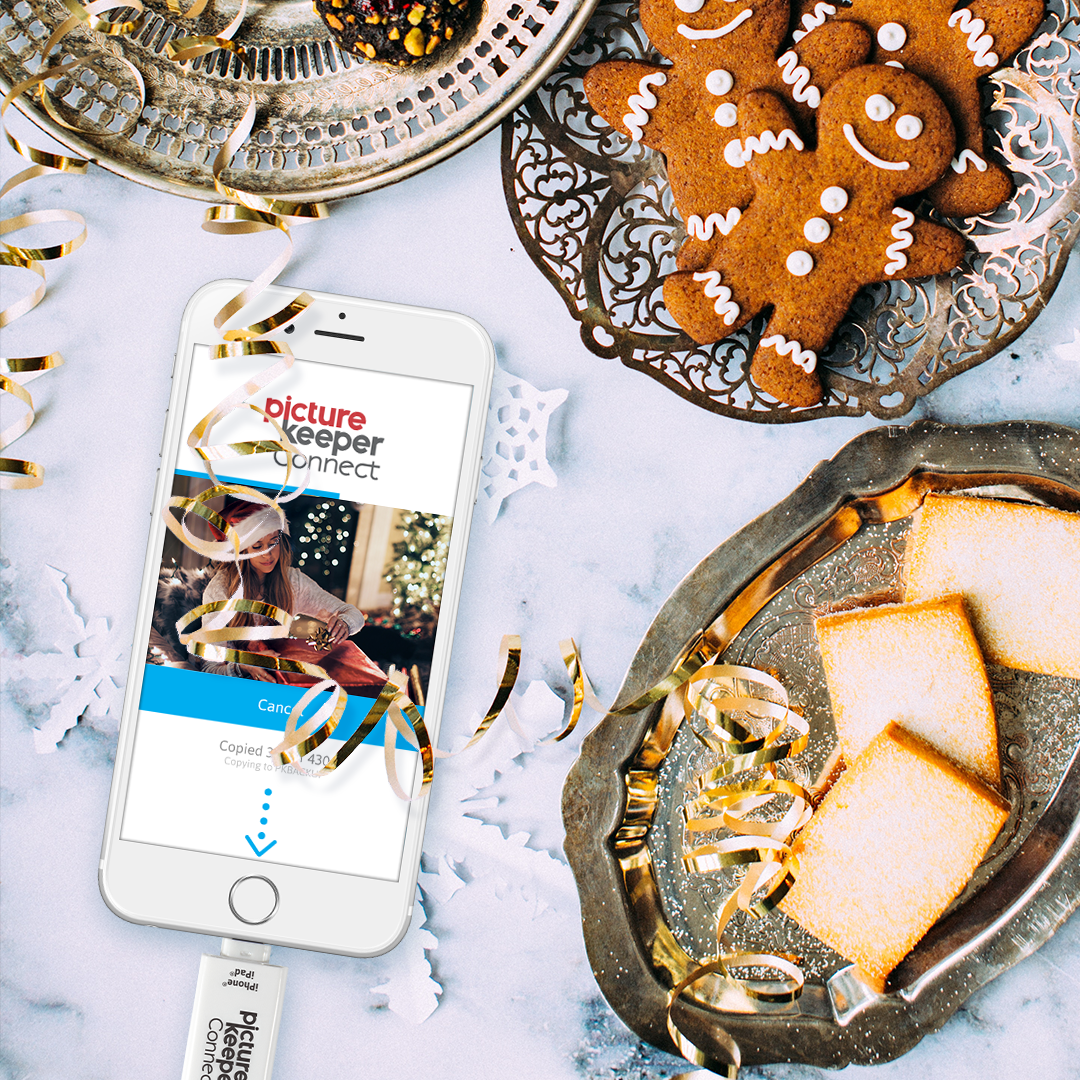 Easy to Use
The one thing I like most is that it's easy to use. I just pop it in my phone and download the photos instantly. This has been a habit of mine since I first got a Picture Keeper. I've lost my phone after events and because there was no wifi to back the phone up, anything that didn't make it to the cloud and stayed on my phone was lost forever. I lost an entire events worth of photos one night. Not fun. With the Picture Keeper, I pop it in my phone and save the photos before I leave and I feel safe.
Great for Less Tech Savvy People
I have family members who love to take pictures but, their phones don't have cloud options so this is perfect for them. There's nothing to download. Just pop it in, save your photos and keep going.
Easy to Edit Photos Later
My aunt loves to edit her photos and add little stickers and sayings to them before uploading them to share with everyone. She loves that she can just pop the picture keeper into her computer and grab the photos she wants to edit with a simple click of the button. She's  a little more tech savvy than my other older relatives but, she appreciates the convenience and ease.
I Got My Photos From My Old Phones
I have a couple of old phones that had key photos that I really wanted to keep or quite honestly forgot about. I went back to all of them and grabbed the photos that I want it. Some of them were great memories with my kids. I also had one of the last photos of my dad with my kids on a phone that I was able to grab with the Picture Keeper.
40% off Picture Keeper
Picture Keeper starts at $119 for 16GB of storage and make a great gift for Moms, Dads, grandparents, that budding child photographer, travelers and even BLOGGERS (hint hint wink wink)!
So, what do you think about everything I said? Do you think the Picture Keeper would make a great gift? I do and to help make it easier for you to decide they're generously offering my readers a discount.  You can get 40% off your purchase using code: RAINOFTHOUGHT40.
We're also doing a giveaway because it's the holidays and we love you guys. Enter to win and good luck! Be sure to share the giveaway and also share the discount code because 'Tis the Season!
About Picture Keeper
Picture
Keeper
 Connect offers a simple backup solution for the irreplaceable pictures, videos, and contacts stored on your iPhone and iPad, Android smartphone and tablet, and Mac and PC computer. Whether you're switching to a new phone, running out of storage on your smartphone, or wanting to safeguard important photos, 
Picture
Keeper
 Connect offers simple photo backup solutions for all devices.
Stay Connected With Picture Keeper
Website|Facebook|Twitter|Instagram
PICTURE KEEPER GIVEAWAY
Picture Keeper Season of Giving Giveaway