This post contains affiliate links if clicked on I may receive a small commission to support this blog.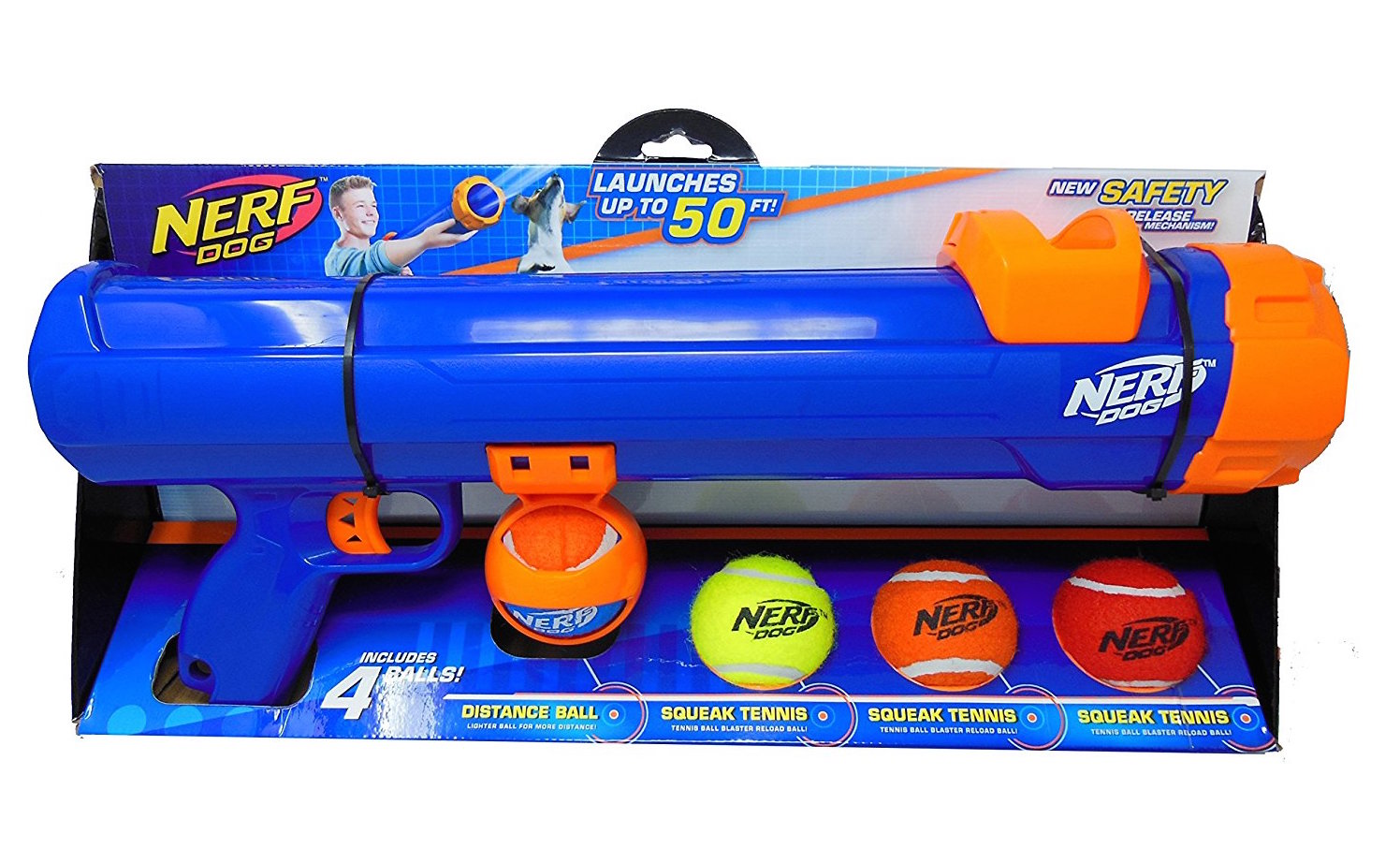 Dogs love chasing things whether it's sticks, cars or balls and this Nerf Dog Tennis  Ball Blaster is going to take their catch and retrieve game to the next level.

Nerf Dog Tennis Ball Blaster|$29.99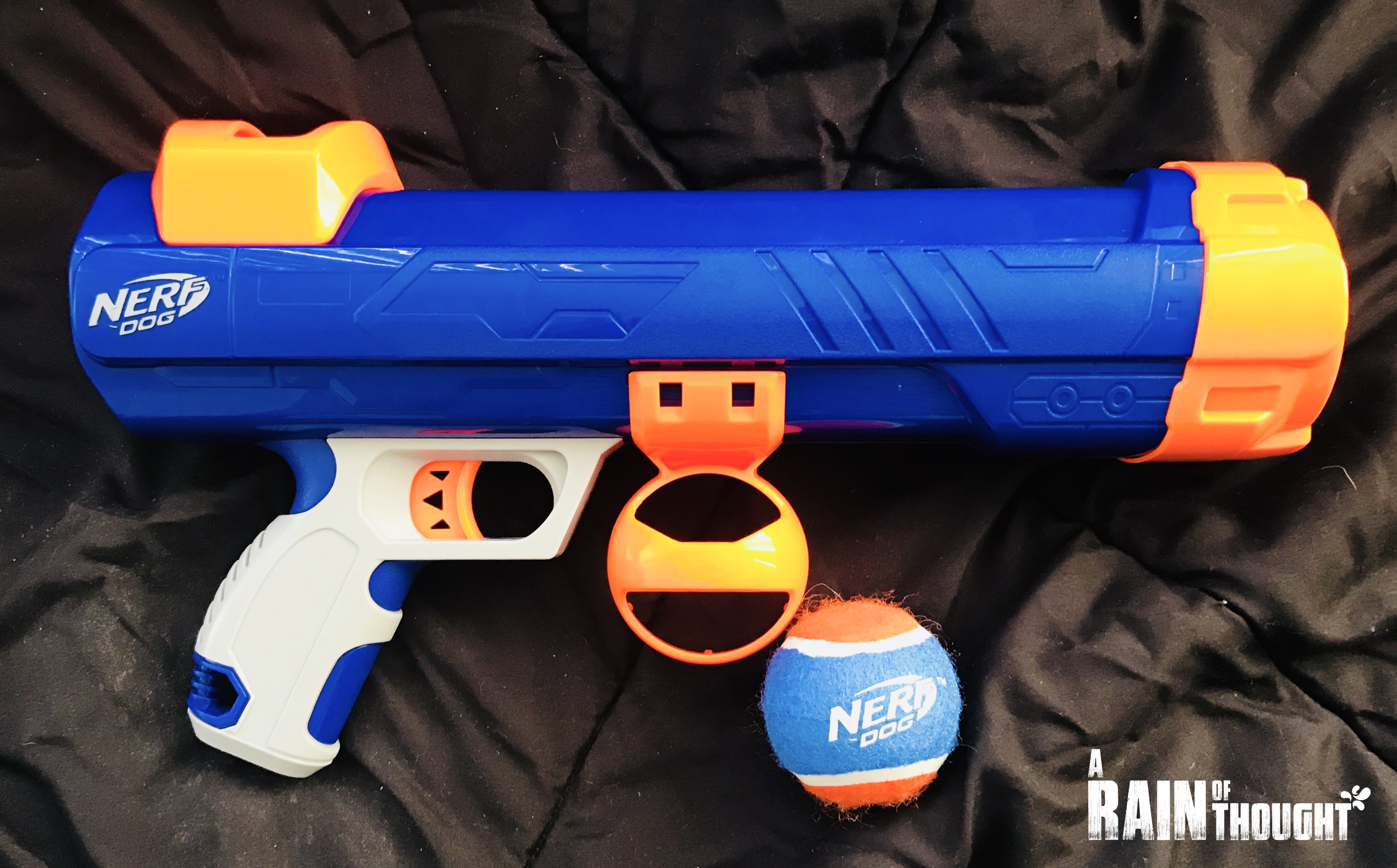 I had a chance to play with this bad boy at the recent Toy Fair Convention at the Jacob Javitz Center in New York City and it was so much fun. All I was doing was aiming to shoot at a bullseye. Once I got really good at it is when the guy who was over seeing the table mentioned that this is actually for dogs. I was shocked and delighted. I couldn't wait to bring it home for my daughter's dog Pugsley to play with.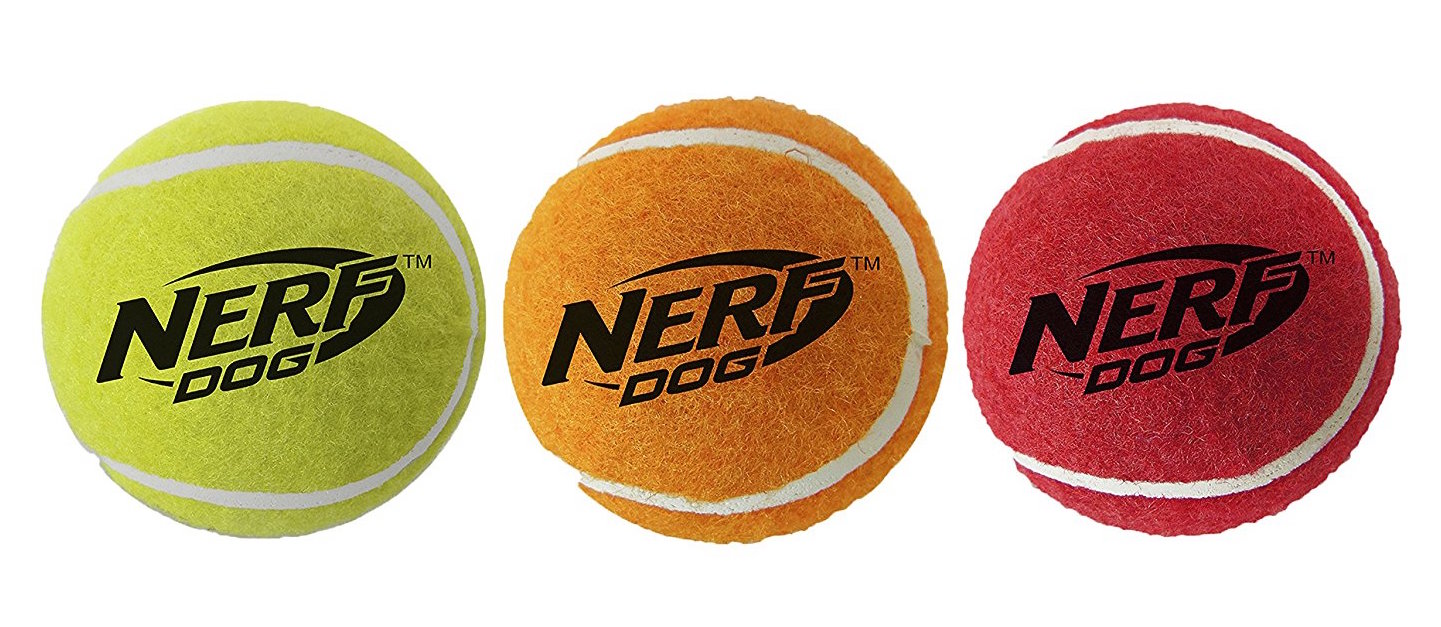 The thing about Pugsley is that he's a runner as in he'll run away. So, if we shoot these for him to chase we have to do it in a confined area otherwise he'd chase the ball down, grab it an keep running. That's important to note because this launcher sends the tennis balls pretty far which means we'd be getting just as much exercise as Pugsley trying to keep up with him to make sure he doesn't run away to the next town.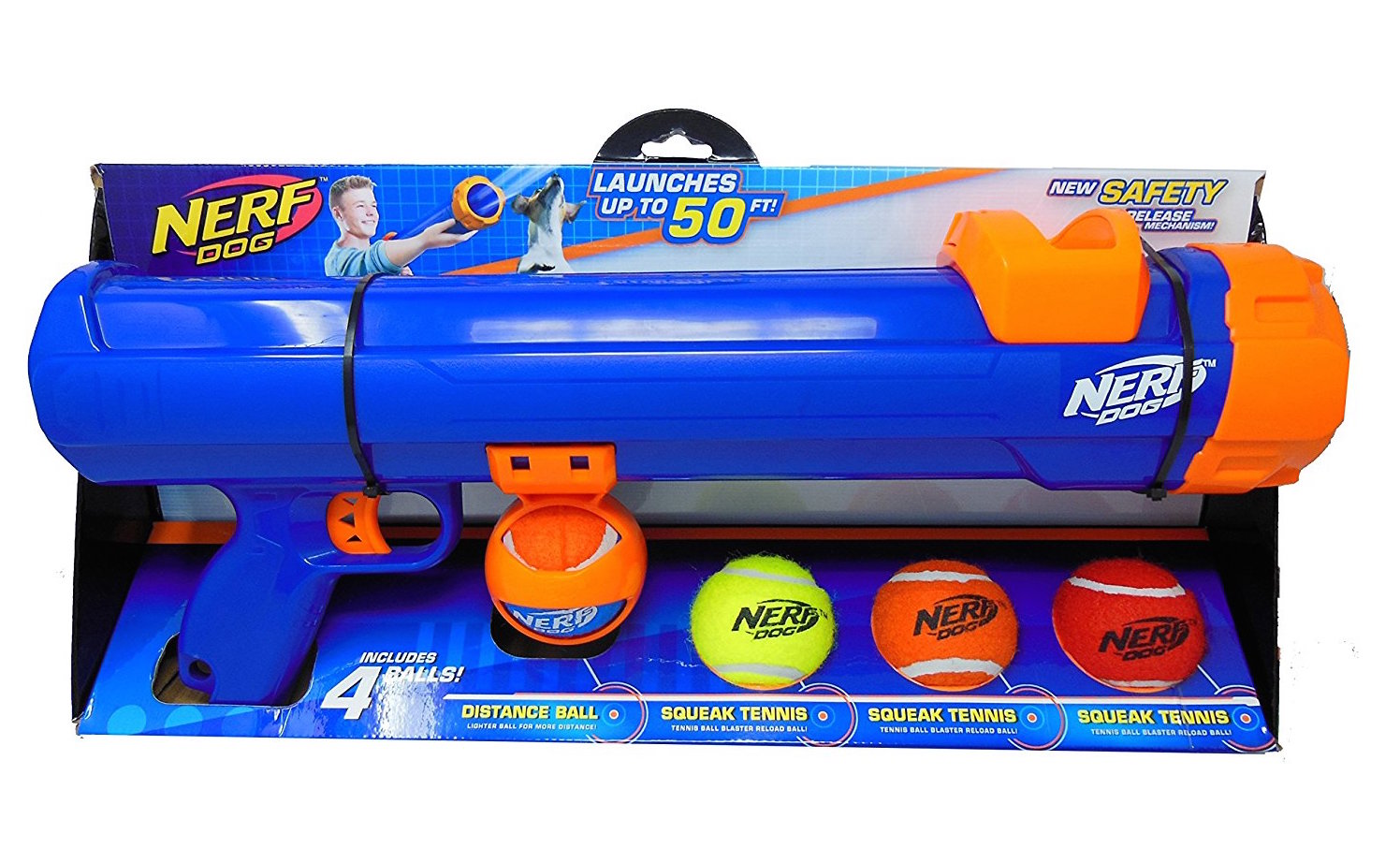 This Nerf Dog Tennis Ball Blaster is perfect for any dog that is full of energy. The ball launches pretty far as I mentioned. 50 ft to be exact so your dog with get a work out and a half. It comes with 4 nerf tennis balls that will fit comfortably in your dogs mouth. They're soft enough for your dog to get a good grip.
You can find the Nerf Dog Tennis Ball Blaster on Amazon and anywhere that Nerf products are sold including Walmart, Target and Toys r Us.
About the Nerf Dog Tennis Ball Blaster
Nerf-Powered Blast: Skyrocket tennis balls 50 feet into the air! Hands-Free Pickup: Re-load totally hands-free, simply place the barrel over the ball Simple Operation: Just pull back on the handle, load ball, and shoot Adjustable Power: Easily change the distance of your shots and adapt to any environment 4 balls included, compatible with any standard-sized tennis ball or smaller A High-powered blaster launches your dog's favorite fetching tennis ball over 50ft in the air. When your dog brings it back, stay in the game by placing the barrel on the tennis ball and pick it up ""hands-free"". NERF DOG blaster's mechanism is safe for your hands with no exposed moving parts. Energy and excitement for your dog and safe control for you.
I received this product to give my honest opinion and to share with my followers. All opinions are mine.