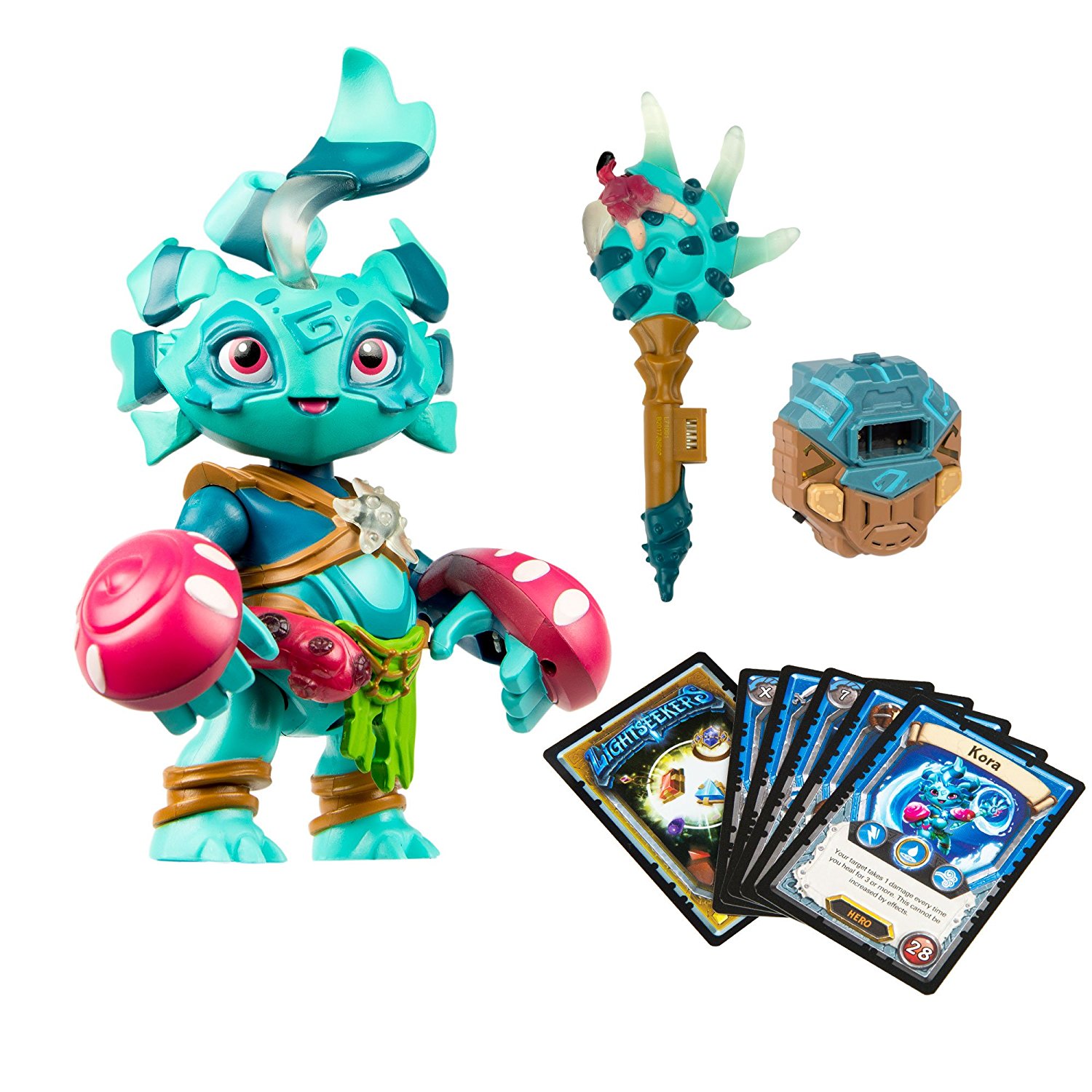 I had a chance to play with the Lightseekers Mari Starter Kit at a Toy Insider event and I fell in love. It's such amazing technology and so much fun to play. I can see why it was named in The Toy Insider's Top Tech 12.

LightSeekers Mari Starter Pack|$69.99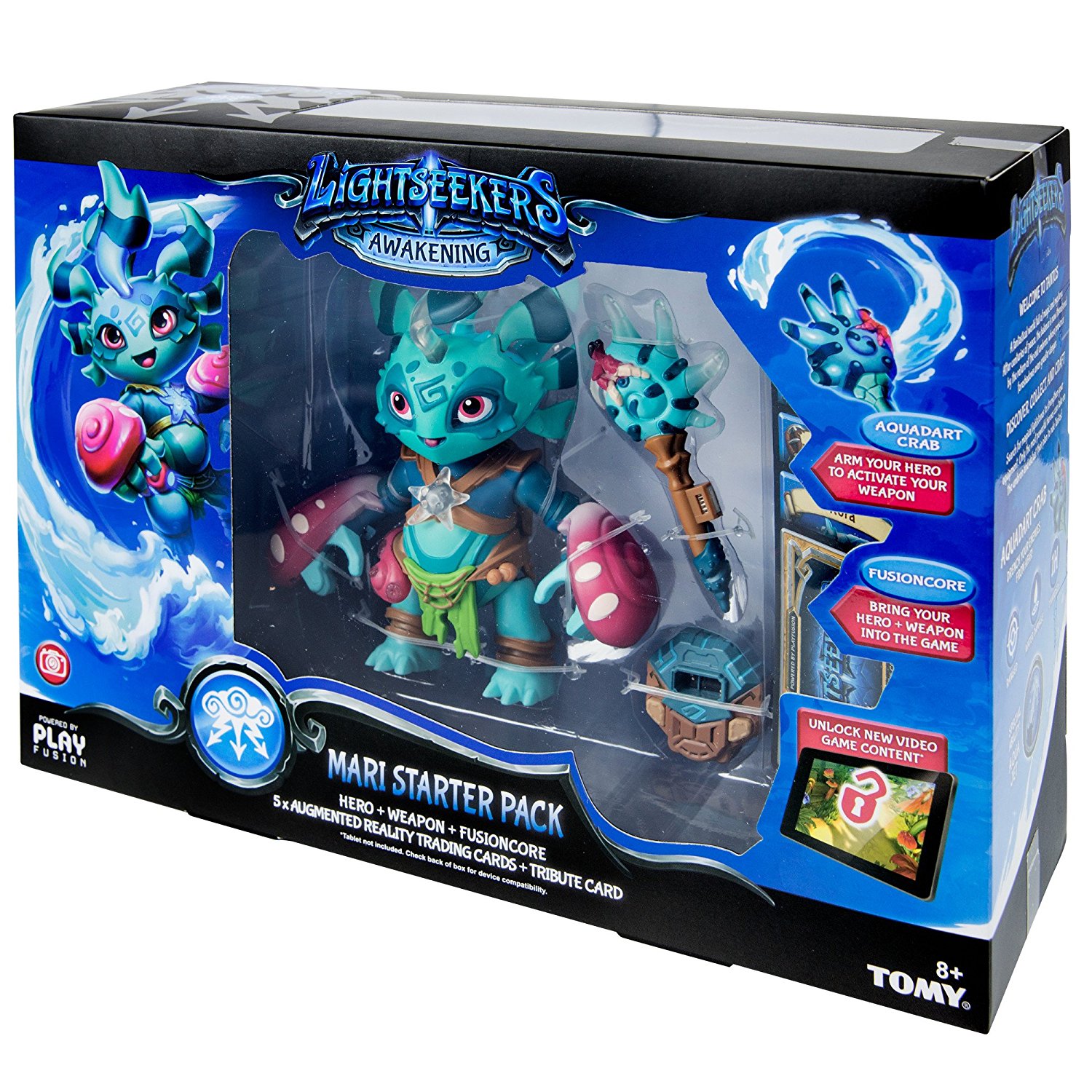 The doll is so well made and the detail is incredible but most importantly the technology is so advanced that you get mesmerized and drawn into the the game. The smart action figures have REAL play value and the game features AR, VR and more.  You the player can use the figure as the actual controller.
The other thing I liked about the virtual reality aspect is that I was able to hold the doll in my hand and maneuver where it went on the screen instead of sticking it on a platform and using a controller.
Say goodbye to a portal where you put the figure on it and that's it.  As Lightseekers is built for mobile devices, the figures interact with each other and your device via bluetooth AND we have the unique ability to enhance the game play based on user feedback, real time reviews and more.
There are 6 different LightSeekers heroes to choose from thought Mari was my favorite. Even the trading cards are interactive and the LightSeekers weapons fit on all of the heroes and adds a different ability depending on the weapon. This toy is very well made and very well thought out.  Of all the toys I saw at the Toy Insider event this was the one that impressed me the most and stayed on my mind.
The LightSeekers Mari Starter Pack is recommended for ages 8 – 14. You can find them on Amazon and anywhere toys and games are sold. This is a must have for the holidays.
What's Included in the LightSeekers Mari Starter Pack
7 inch posable smart action figure
weapon accessory
FusionCore mini computer
five augmented reality cards
unique tribute card
mini USB charger
About LightSeekers Mari Starter Pack
Lightseekers is next level connected play – an epic mobile and tablet role playing game that connects smart action figures, accessories, augmented reality trading cards, and more in ways never seen before!
This post contains affiliate links. If clicked on I may receive a small commission to support this blog. 
I received this product to give my honest opinion and to share with my followers. All opinions are mine.