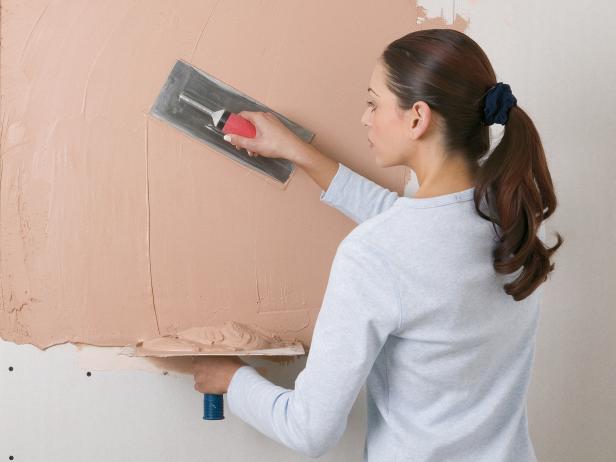 Are you confused about how to go forward with the plastering job at home? Or, are you looking for helpful guidelines to foster your research for the best plastering tools and equipment in the industry? Whether you intend to gain basic knowledge regarding the tools to use for your DIY plastering campaign, or are looking for the most reliable company to stock up on plastering tools, what follows below is surely for you. A little bit of research and the desire to work with the most effective tools that ace plasterers use (only) will help you get the best results from your upcoming plastering jobs.
Key Tools for Plastering Walls and Ceilings
Having the right tools to bank upon for plastering jobs is the right way to go for DIY experts and professional plasterers alike. As nothing can be worse than knowing that an important tool is missing in the midst of a plastering task, it is essential to create a checklist of the required tools and ensure that they are kept handy at all times. Here are some of the most basics tools that you should have in your possession before starting a DIY plastering job. In case you are hiring third party professionals to do the job, you will be surprised to note that most of these tools are present with them at all times.
Hawk
A hawk is a very useful tool for holding the plastered layer together even as a trowel is being used to complete the job. A hawk is generally square shaped and has a handle attached to its underside. Very efficient in completing plastering jobs to perfection, a hawk is used by amateur and professional plasterers to get the best results, always. While plastering, the trowel and hawk are kept in separate hands to go about the process. The hawk contains the plaster mix, which can be lifted with the help of a trowel when the need arises. In some cases, plasterers are known to use mud pans instead of hawks to go about their jobs equally well.
Trowel
This rectangular shaped tool is mainly used for the purposes of applying plaster to the walls. The trowel is quite helpful in smoothening out the texture and final finish of the plaster. It is very essential to keep the trowel clean at all times as the presence of any dirt or solidified plaster on its surface can bring about low-quality finish.
Knife
Plasterers always carry a good-quality, sharp knife in their tool kits. This essential plastering tool is used for repairing holes, cutting tapes and solidified plaster, and also for spreading the plastering mix smoothly to name a few functionalities.
Spirit Level
A Spirit Level is a very useful plastering tool as well. It goes a long way in checking the levels of plastering on walls and ceilings, which is quite a difficult task in itself. A spirit level is used for the purposes of checking the plaster level before it sets in or is smoothened out.
Water Brush
Once the plastering job is almost complete, a water brush comes in handy for applying water to the newly plastered surface. A good-quality and clean water brush has to be used at all times to avoid spoiling the finish. Once the plastering tasks are complete, the same brush can be used for the purposes of painting.
Stepladder
Though the utility of a stepladder depends on the area that has to be plastered, it pays to have one handy. An essential household tool, the step ladder becomes indispensable when you are plastering high walls or ceilings.
Sander
Once the plastering job is over, the task of sanding has to be performed to gain a smooth and excellent finish. This is where the role of a sander comes into prominence and it cannot be done without.
There are many other plastering tools that may be useful for specific projects, choose accordingly.
Now that you have decided to go for the plastering and rendering tasks of your property, it would also make good sense to get in touch with the best plasterers in your area. You may like to hire plastering companies online after checking on their credentials, qualifications, work experiences and skill areas. You may also want to visit the official portal of nela plastering tools to figure out the kinds of plastering tools that are best put in use. Careful research and proper, planning will guide you in the plastering job on hand and give off the best possible results.