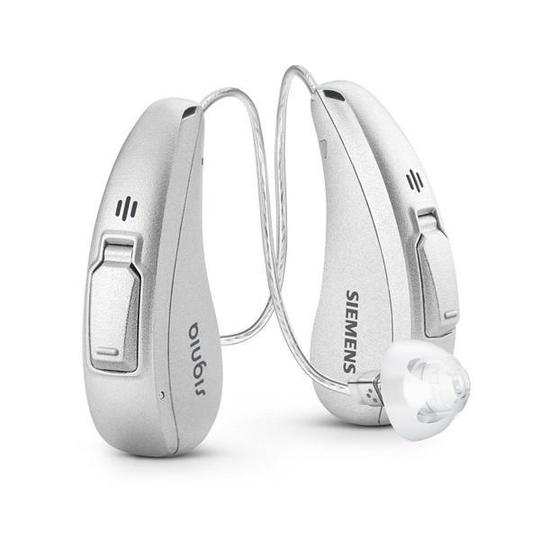 Although hearing loss is not life threatening in itself, it pays to visit a professional to get a diagnosis and subsequent treatment done. A specialist ENT physician will assist you in finding out the causes behind the hearing deterioration and will suggest the right course of treatment, which will help you lead a relatively normal life. So, how do you know if the hearing care facility you have chosen is one of the good ones?
Helpful Staff
Entering any medical facility can be stress inducing, especially if it involves treatment of sensitive organs such as the ear. Friendly staff and doctors will help keep you, the patient, at ease; the act will make it easier for them to diagnose and treat your condition. The facility chosen by you should also have access to expert medical professionals for consultations. This will ensure that you get the right kind of medical assistance.
Quality Hearing Care Facility
A good hearing care facility offers a full range of hearing services, varying from hearing services to sales and services of all kinds of hearing aids. A proficient hearing is necessary to ensure that the diagnosis is accurate, which in turn will ensure proper treatment. Once the hearing test results arrive, the technician should help the patient to choose the right hearing aids. This includes finding the most comfortable fit and the most effective hearing equipment that offers optimal functionality. The entire process requires a personalized approach and multiple trial and error methods. This is because the hearing aid purchased by you will be in use for years on end.
The facility should also offer hearing aid maintenance, where they offer battery replacements and other miscellaneous repairs to your hearing aids. In case of malfunctions, their representatives should be quick to act and have your unit repaired/ replaced in the least possible time.
Benefits of Hearing Aids
Hearing is one of the five senses and it is something we all take for granted. Only when we lose our hearing do we realize how much we are dependent on it. This is when opting to wear a hearing aid becomes a practical necessity. Hearing loss is generally gradual, where your ears lose the ability to respond to auditory stimulus and start hampering the communication channels with your friends, peers and family. Loss of hearing can also hamper your work. Hearing loss can also affect your traveling experience as you won't be able to gauge the distance of the oncoming vehicles based on the sound alone.
Having the right kind of hearing aid will help regain your hearing power, thus eliminating the troubles and side effects of hearing loss. A variety of hearing aids are available in different price range hence it is easy to find the right hearing aid that suits your budget.
At listeninglab.my , you can find a slew of world class hearing care services in Malaysia. The facility is equipped with some of the best equipment and professionals in the country, who ensure that all your hearing needs are tended to in an expert fashion. If you are looking into investing in a good set of hearing aids, then you need to talk to their representatives, today!