Wedding day is one of the most special moments in every girl's life. Of course, all girls dream about being the perfect bride on their special day. To make that dream come true we need to consider a lot of factors from wedding dress to hair and makeup. Hair is one of the most attractive features that compliment your personality. Hence choosing the perfect hairstyle on your big day is perhaps one of the most important things to do. Today we are going to share you a few things to check out on before you choose your wedding hairstyle.
Choosing Your Wedding Hairstyle
Your Dress
Your dress is one prominent factor to consider before choosing the wedding hairstyle. Usually updos are preferred for higher necklines and down styles are preferred for lower necklines, off shoulder and strapless. A low set ponytail is ideal for a one shoulder dress while traditional and formal wedding dresses will look more good with chignon or French pleat. If you choose to go for a Boho style wedding then it's better to wear your long locks flowing free.
Wedding Venue
The venue of your wedding does matter as climate and heat of certain places can seriously affect the texture of your hair. For people with frizzy hair outdoor destinations can become a horror story. Also if the place is windy then it can absorb moisture from your hair and make it dry. Hence in such situations ensure that you choose for an updo. Indoor venues allow a little more flexibility in terms of down hairstyles. If you re having a beach wedding go for pull back style that takes hair off from your face.
Shape and Features of Your Face
The shape and features of your face a vital role in choosing your wedding hairstyle. If you have a long face you can choose for a hair up but not too up. Try to add fullness around your ears and cheekbones. If you have a round faces stop going for curls and avoid tight and slick styles. If you have a square face you can choose for a soft and wispy style. Also pull your hair out of the face to smoothen out your features.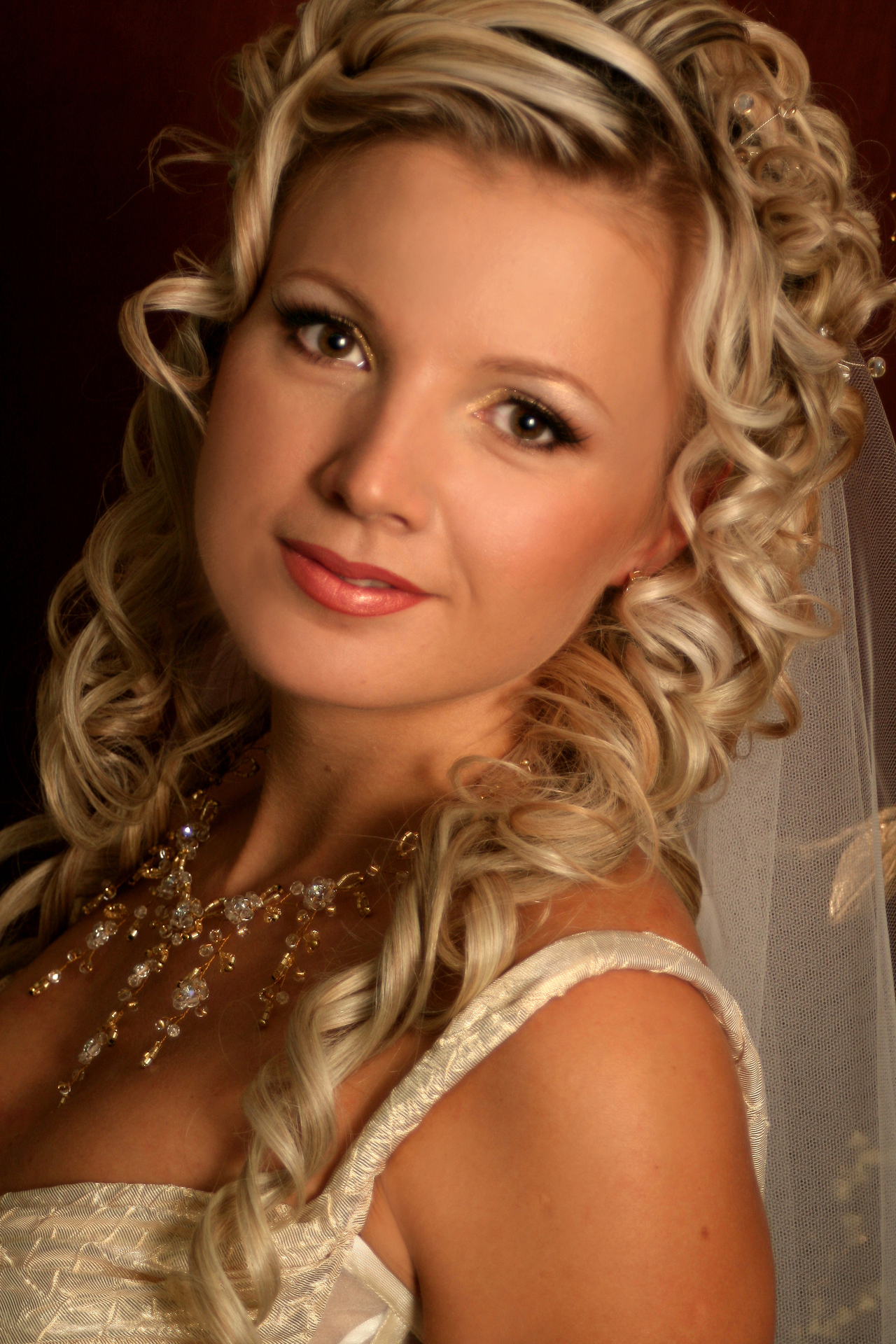 Choose the Best Hairstylist
While all of us might have an idea about what our wedding hairstyle should be it might not turn right in some cases. Therefore the best thing you can do is to seek help from a pro hairstylist. These hairstylists must have done plenty of wedding hairstyles and hence they know what looks good on you and what doesn't. Make sure they have worked on your hair before as it could give them an idea on things like how much blow drying should be given to your hair, what works best for your hair type etc. Click here for almost 75 wedding hairstyles to check out to find out which suits you the best.
Your Comfort
Though your dress, face shape, venue etc determines what your hairstyle should be, it's more important to know if you are comfortable with it. Like certain headpieces and headbands can add beauty to your hair but causes discomfort to you right from the start. The problem is you will have to spend the entire day of the wedding bearing that. So make sure you choose a hairstyle that looks beautiful but feels comfy as well. In any case you feel any sort of discomfort open it up to your hairstylist right away.
Personality
Whatever hairstyle you choose on your wedding day make sure it suits your personality. In fact it should say something about you. Going for an entirely different style just to compliment your looks would be a bad idea. The best option would be find the right style that fits in your personality. Then you can make minor changes to make it get along with your dress.
Trials
This is must-do thing before your wedding day. Put on your wedding dress and ask your hairstylist to give you a trial do. This would really help you to understand if the hairstyle actually goes well with the dress or not. Otherwise sometimes it can go wrong. If you already feel like something is not good with the hairstyle you can say it your hairstylist and they can try something better on you. This might not work well if it happens on your wedding day.
These are some of the important factors to consider before choosing a wedding hairstyle.