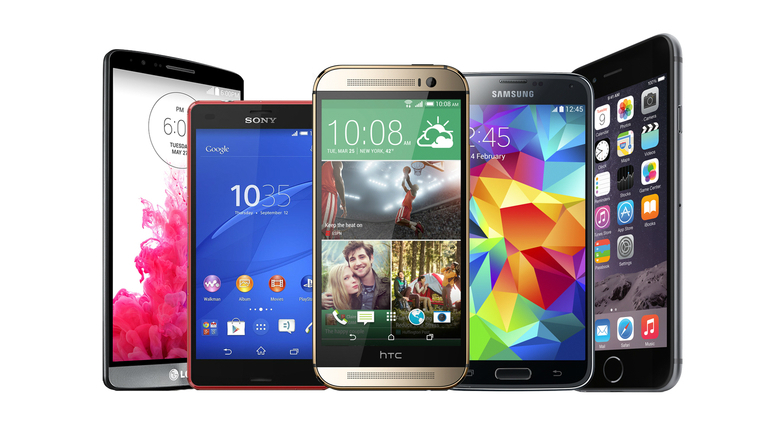 Which is the best cell phone to buy? Out of all the latest cell phones of 2017, which one is perfect for you? This is the question that a LOT of people have these days. And it is understandable, a smartphone is after all one of the most personal devices we own.
This blog post will help you find out the best cell phones of 2017 and their features. We will also give you some useful tips for choosing the right cell phone for you. Let's begin.
Which Cell Phone Should You Buy?
There are many things to consider while buying a phone. Some of the important factors are design, OS, speed, durability, performance, security, and features. Look at all the aspects of a phone and compare it with others to determine whether or not it is a good buy. To help you out, here are some of the top cell phones of 2017 that you can choose from.
iPhone X
I'm a little bit biased because I'm a huge fan of Apple. But, in this case, I can say with conviction that not only this is the best iPhone ever made, but this is also the best phone you can buy in 2017.
It has an impressive OLED screen and the fastest processor ever. The design of this phone is simply amazing. It offers the best dual cameras you can get in a smartphone and a new TrueDepth front camera which unlocks a lot of features from Face ID unlocking to Selfies in portrait mode.
The price of this phone is one of its downsides. It will cost you $1000 to buy an iPhone X. don't worry if that is beyond your budget because there are plenty of other phones which are equally good and can be bought at a much lower price.
Galaxy S8
The second best phone on this list is Samsung's Galaxy S8. If you are not a fan of iOS and prefer to buy the best android phone then this is the right choice for you. The main advantage of this phone is it's price tag which is much lower than the iPhone X's price.
It has a long battery life, striking edge to edge infinity display, strong performance and high-quality camera. It comes with Samsung's Bixby virtual assistance which is still far from perfect, it will take a long time for it to match Apple's Siri. Finally, there is a conveniently located fingerprint sensor on the back of this phone.
OnePlus 5T
This is a high-quality budget phone costing about $499. In a lot of aspects, it manages to beat the much more expensive flagship phones. It features a near edge to edge 6 inch OLED display, a quick fingerprint scanner, powerful Snapdragon 835 processor and a fast facial recognition.
It also has a highly impressive dual camera system. Probably a lot better than Samsung's Galaxy Note 8 which is much costlier than this phone. Finally, the battery lasts for more than eleven hours which makes it an excellent value for your money.