This post contains affiliate links if clicked on I may receive a small commission to support this blog.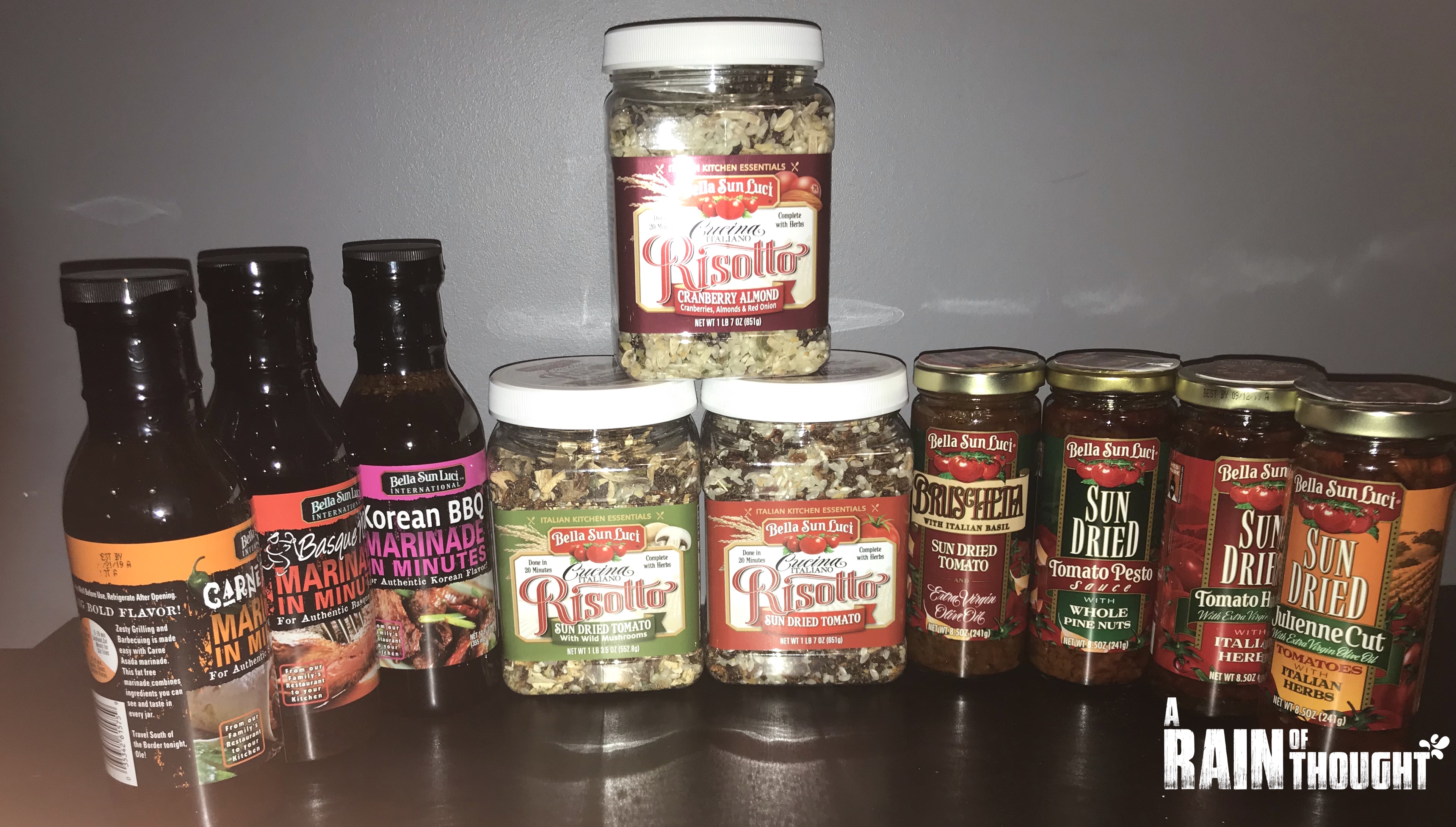 If you haven't had a chance to try Bella Sun Luci products then you're missing out and I'm here to change that. The first time I tried their Sun Dried Tomatoes on a bruschetta I was in heaven. I used their recipe which I'll include below.
Bella Sun Luci| Varied Prices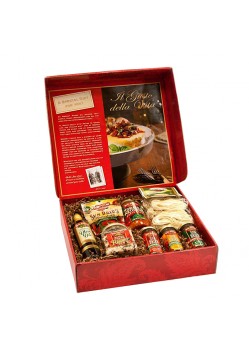 In addition to the great flavors and options the prices are so incredibly reasonable that you can make a really nice kit for the foodie in your life and pick several products like the ones below.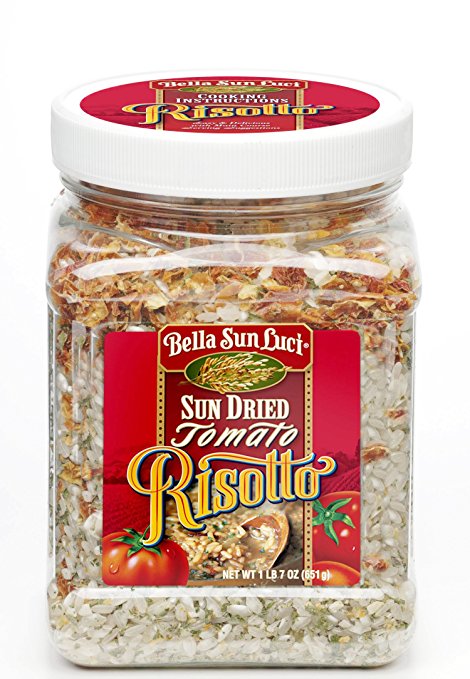 I've always wanted to make Risotto but never attempted to make it because I heard it's a long process and unlike rice , you can't just leave it to cook until it's done. I was excited to get the Risotto from Bella Sun Luci and was determined to finally take the plunge. The instructions are on the back of the container and easy to follow. Yes, I still had to watch and stir the risotto 20 minutes but that was quite alright once me and my family tried it's. It's delicious and they come in different flavors from Cranberry Almond,Tomato & Wild Mushroom andSun Dried Tomato Risotto.

The marinades aren't too shabby either. I tried them for the first time just like the risotto. It's amazing to marinate your meat in a few minutes and just cook. Perfect for people who get home late from work and still want some flavor in their food. Again, they are priced right so you can pick up a few flavors and put them together for a nice gift.  You can choose from Korean BBQ,Basque Norte Meat (which I absolutely loved) and Carne Asada

Then of course there's the sun dried tomatoes which is what originally got me hooked on the Bella San Luci products. As promised here's the recipe for the Bella Bruschetta (You can also print it here):
Ingredients
Sour or French Baguette, sliced
8 oz tub of spreadable cheese
1 – 8.5 oz jar of Bella Sun Luci Sun Dried Tomato Bruschetta
Fresh herbs to garnish
Directions
Toast your favorite bread
Add a spoonful of spreadable cheese
Top with Bella Sun Luci Sun Dried Tomato Bruschetta
Garnish with fresh herbs for an added gourmet touch
If you don't know what to pick and choose for that foodie in your life you can always go with the Bella Sun Luci Gift Box which is pictured above and is only $49.95. You can find it here. Whatever you decide you won't be disappointed at all.  Bon Appétit!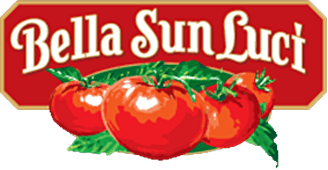 Stay Connected With Bella Sun Luci
About Bella San Luci
Built on a foundation of family values, quality, and integrity, three generations of our family work at Mooney Farms. We have a history of using premium ingredients to create a line of healthy Mediterranean inspired products for today's consumer.
I received this product to give my honest opinion and to share with my followers. All opinions are mine.