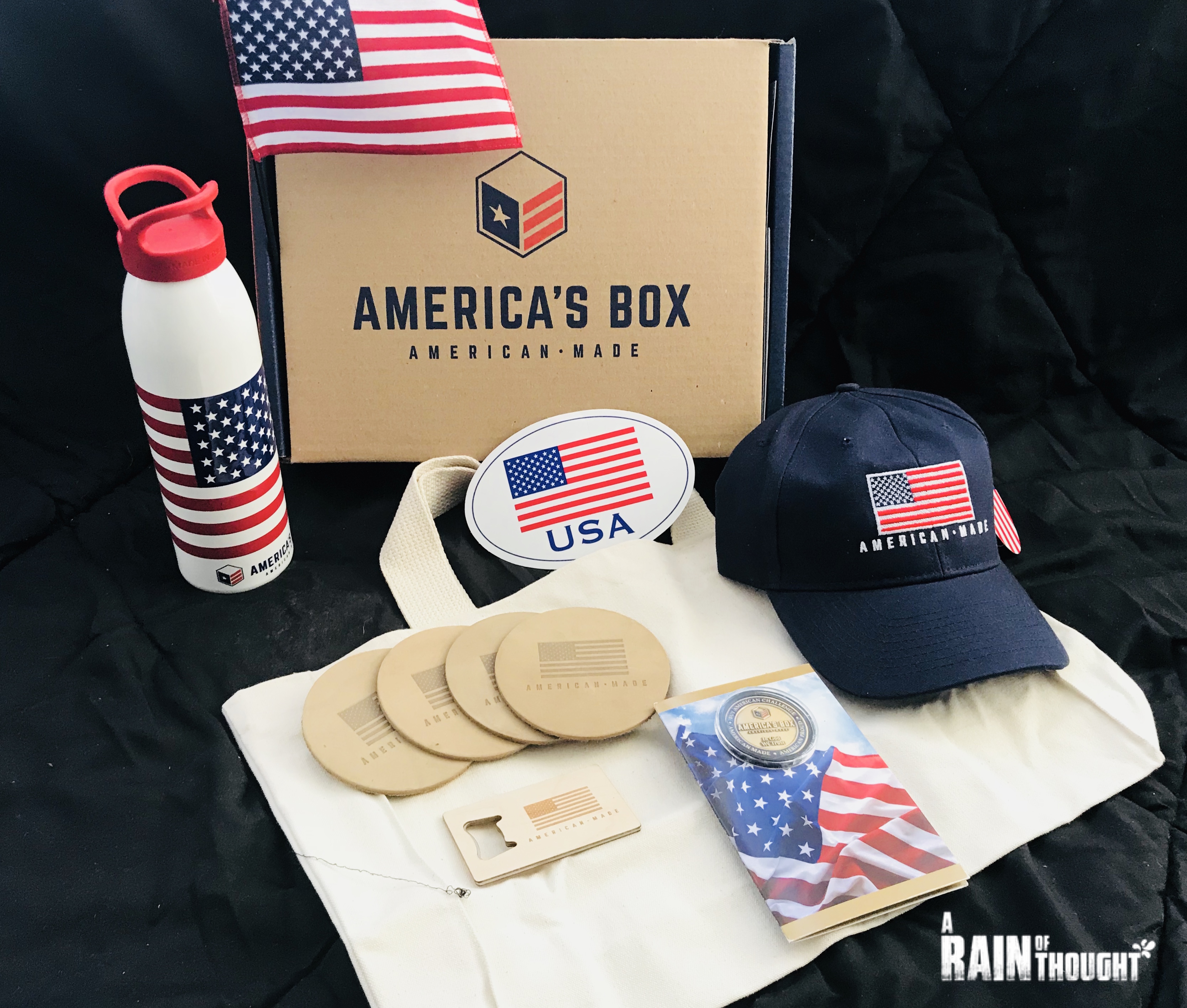 Nothing says having pride in America like buying American made products which is what makes this America's Box a great gift because every single item is made in the USA by local small businesses. Plus gift boxes ROCK!
A running theme you'll find in my gift guides is my love of subscription boxes. I think they're the best gift you can give to someone. They get a variety of things in the gift box and a new one each and every month. It's like having a birthday every single month.
The America's Box is no different. This is an amazing gift for a veteran or military person. It's great for anyone who has American pride. Plus you're supporting American businesses.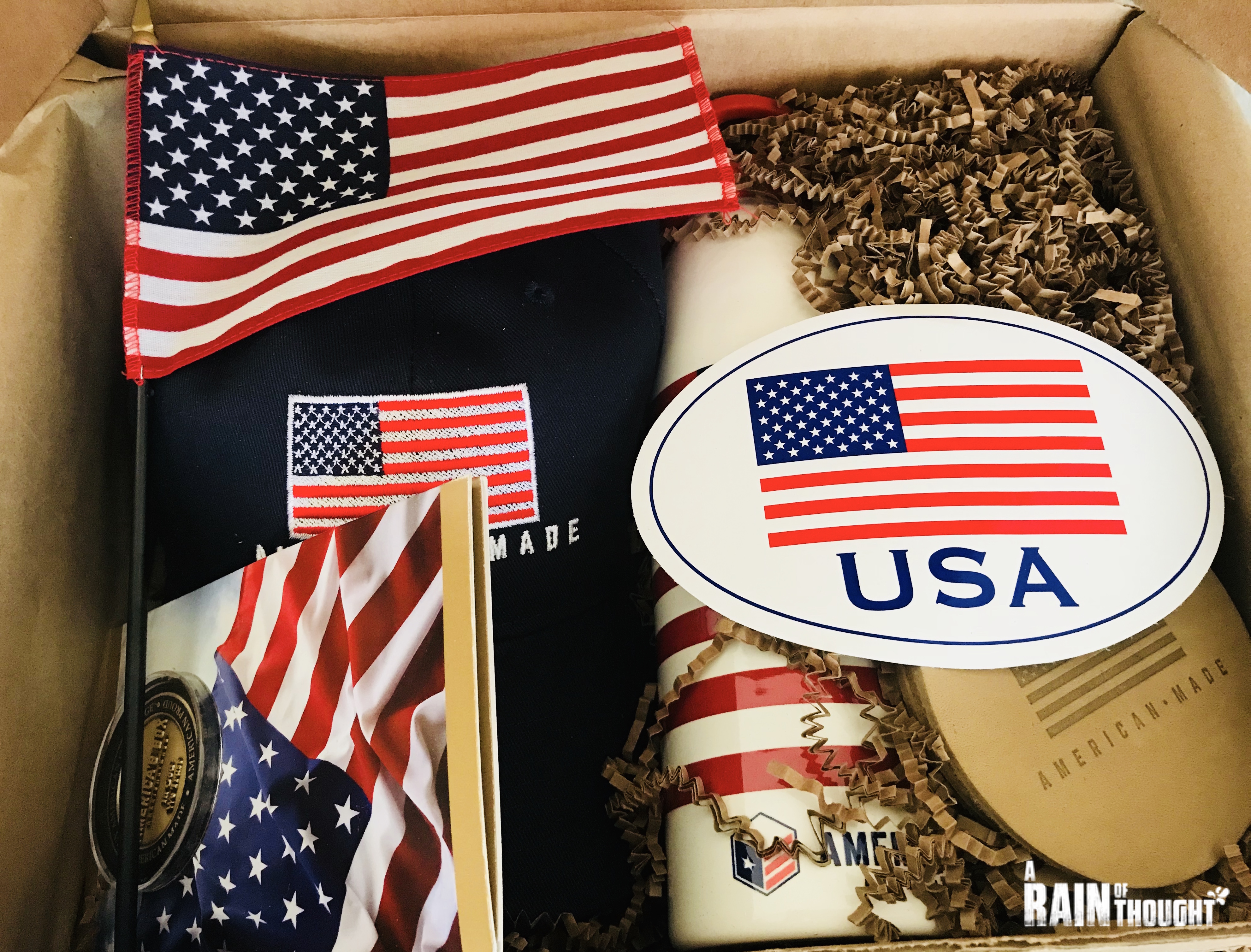 My America's Box contained a commemorative coin, american made coasters, a bottle opener, a water bottle, a tote bag, a cap, a USA sticker and a small little american flag. Each box will contain something different. As you can see from the photo it's very beautifully packaged. You can tell that there  is a lot of care put in to curating and putting these boxes together.
It's easy to order a gift box. You can enroll to receive a monthly subscription or you can purchase three and six month subscriptions for a discount when paid in full. You also have the option to purchase a one-time box as a gift for yourself or someone special.
What Comes Inside An America's Box
All American Box $29.99
3-5 100% Made in USA Products
1 Exclusive Featured Product
$50-$75 Value
Every Month
American Patriot Box $49.99
5-8 100% Made in USA Products
1 Exclusive Featured Product
$75-$100 Value
About America's Box
America's Box is a unique, subscription-based service that delivers 100% American made products directly (even the Box and packaging we use are 100% USA Made) to your door every month. For just $29.99 or $49.99, your America's Box includes merchandise crafted by the backbone of America — small businesses committed to making products chockful of American pride and spirit. All of our products are locally sourced from small businesses located throughout our great country.
Stay connected to America's Box
Purchase a Gift Box or Subscripton
I received this gift box for review purposes. All opinions are mine.