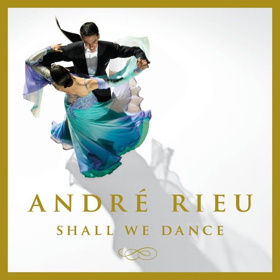 André Rieu is a name that is synonymous to classical music. His infamous Johann Strauss Orchestra which combines classical music with waltz has toured the world repeatedly giving people reason to celebrate and dance. Their concerts are more of an experience with waltzing and beautiful sights to behold. 
During his concerts, he makes jokes, tells stories, and even indulges in a bit of slapstick comedy in between performing some of the most beautiful waltzes in the world, along with hits from musicals and films, and beloved popular and romantic songs from all decades.  One look at this video and you'll get an idea what an André Rieu and Johann Strauss Orchestra concert is like:
Which makes it very fitting that his latest release is titled "Shall We Dance" which is a CD/DVD combo from Decca Gold. From the opening track "Second Waltz" to "A Time For Us (Romeo & Juliet)" to the well known "My Heart Will Go On" from the movie The Titanic, you are on a classical ride that makes you want to close your eyes and take in every note while feeling the need to get up and dance along to the music.
"Love in Venice" is my favorite track on the album. It's a breathtakingly beautiful numbers and that reminds me of the first pitter patter feelings in your heart when you're falling in love.
My second favorite track "Bolero" is more of a whimsical fun number that  feels like spring time and iced teas on the porch. I have to give honorable mention "My Heart Will Go On". It's already a beautiful song and it starts with a  flute before the strings enter ever so softly and eventually building to the full blown orchestra and back down to a soft ending. It was really touching . I love this rendition.
All of the numbers are a magic for your ears and some of very fun like "Carnival In Venice". You won't be dissapointed with this latest work from André Rieu.
"Shall We Dance" is available now. Target has an exclusive version with two bonus tracks – "Music of the Night" (from Phantom of the Opera) and "Lara's Theme" (from Dr. Zhivago). You can also find it everywhere digitally.
"Shall We Dance" Tracklisting:
Second Waltz
The Blue Danube
And The Waltz Goes On
Godfather ( Main Theme)
Strauss & Co Medley
Love In Venice
Radetzky March
A Time For Us ( Romeo & Juliet)
Zorba's Dance
Edelweiss
Carnival Of Venice
Bolero
My Heart Will Go On
Time To Say Goodbye
Music Of The Night ( From Phantom Of The Opera) (Target Exclusive)
Lara's Theme ( From Dr. Zhivago) (Target Exclusive)
DVD content is André Rieu at his concert in Schonbrunn, Vienna.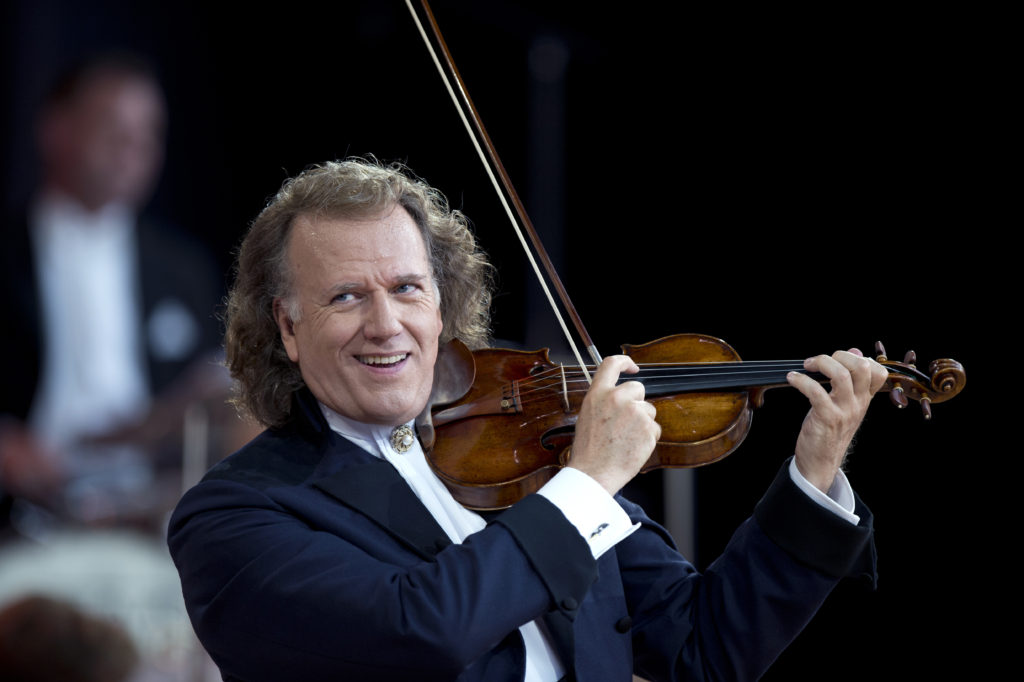 If you want to learn more aboutAndré Rieu, Ovation is currently airing a 10-part series called "Welcome To My World." The documentary will give an intimate look at the behind the scenes details that bring together Mr. Rieu's legendary show. You can find out more information here.
Of course you can also catch one of his amazing concerts with the Johann Strauss Orchestra if he's in a town near you. You can find out more information and purchase concert tickets here.
US Tour Dates:
10/19 – Phoenix, AZ
10/20 – Las Vegas, NV
10/21 – San Diego, CA
10/22 – Los Angeles, CA
10/24 – San Jose, CA
10/25 – Sacramento, CA
10/26 – Fresno, CA
10/28 – Tacoma , WA
10/29 – Portland, OR
11/1 – Tampa, FL
11/2 – Orlando, FL
11/3 – Sunrise, FL
This is a sponsored post. I received a digital copy of the cd for review purposes. All opinions are mine.