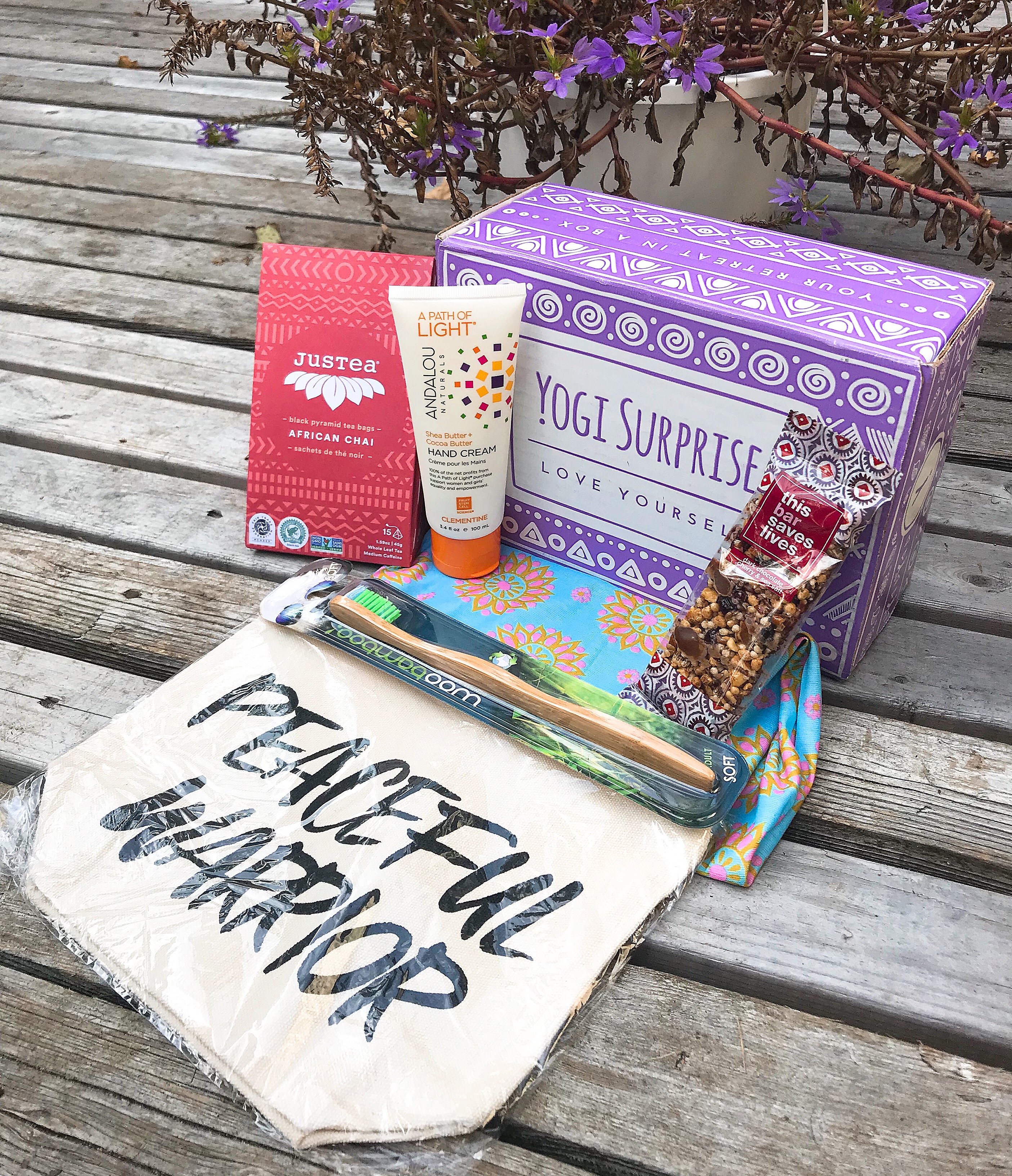 There's nothing I love more than giving back whether it be volunteering or donating for a charity which makes me especially happy that I received this particular Yogi Surprise box for review because the theme of the box is just that, all about giving back.
Watch the Video of Me Unboxing a Yogi Surprise
Yogi Surprise is a monthly yoga care package that is tailored to be a "retreat in a box".  Each month, you'll receive 6 to 8 full-size products that are based on a particular theme and are designed to nourish and support your well-being, vitality, and growth.
I'm a newbie when it comes to yoga so it's safe to say that if I enjoyed the box then you will too even if you are new or not at all familiar with yoga. If you are into TREATIN' YO'SELF, then this is perfect.
The theme for the August box was all about giving back. Proceeds from each of the products go to a particular charity.
In addition to the charity aspect of the August box, I loved that everything was something I'd really use and enjoy and re-purchase.
Let's take a look at everything that came inside the August Yogi Surprise box and what charities benefited:
Yogi Suprise August Box
Peaceful Warrior Make-Up Pouch
spreads messages in support of not-for-profit fundraising & brand awareness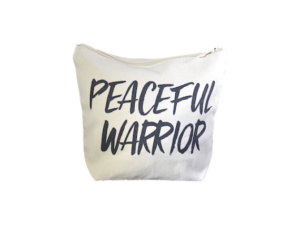 Headbands for Hope
for every tube turban sold, one is donated to a child with cancer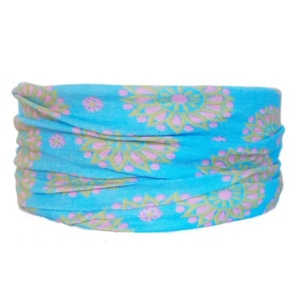 A Path of Light Hand Lotion
100% of  net profits go toward supporting women's equality & empowerment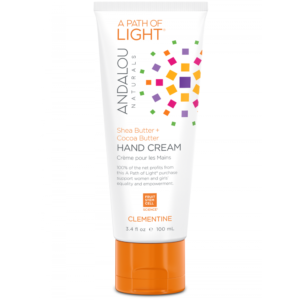 WooBamboo Toothbrush
Brushes are donated to impoverished children around the globe

This Bar Saves Lives
Every bar helps support donations toward life-saving food for children in need

JustTea
This tea is entirely grown by a Woman's Tea Co-Op in Kenya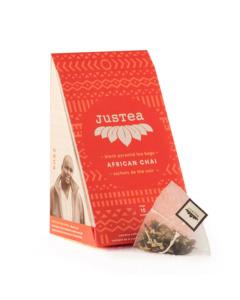 As you can see, everything in the box is amazing. The give back factor is equally as amazing. You can get your very own Yogi Surprise box or give one as a gift by visiting their website . Follow them on social media too: Facebook|Twitter|Instagram
I can't wait to see what the next boxes theme will be.
What do you think of Yogi Surprise?
I received the August Yogi Surprise Box for review. All opinions are mine.