Ahhh, Halloween. Once of my absolute favorite holidays. What I don't like about it is the long lines at the costume stores as the holiday gets closer, at least here in NYC and also the fact that the good costumes go so fast. This year I decided to get a head start with the help of 3wishes.com and find some sexy halloween costumes to wear.
Ta Da! I'm from Brooklyn so I had to go with this "Robyn Da Hood" costume. Originally I was going to take to the streets and pose in front of Bodegas and in Prospect Park to give the "Da Hood" part of the costume some authenticity but, alas I chickened out.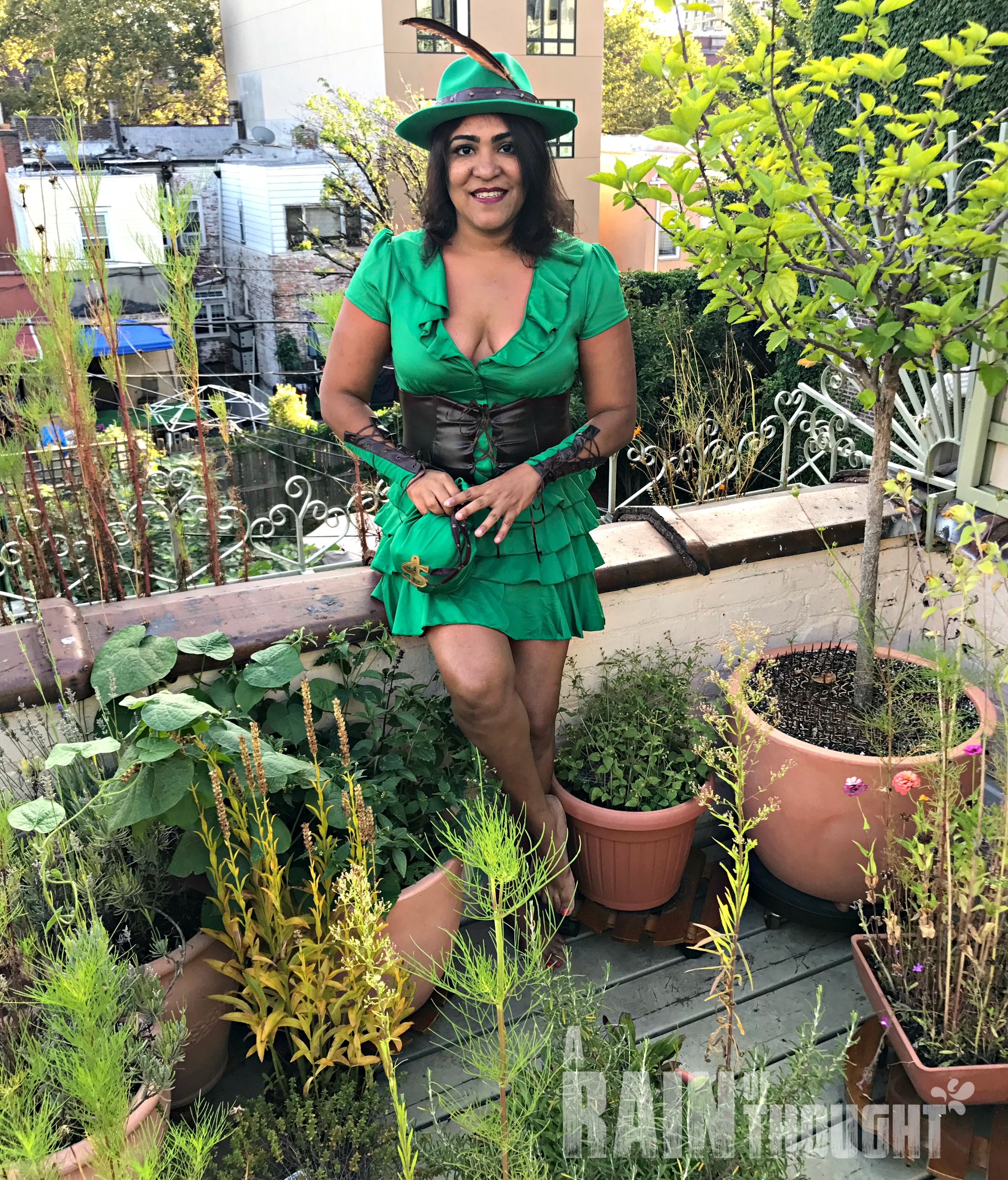 I am however on a Brooklyn rooftop surrounded by plants since Robin Hood did come from the woods.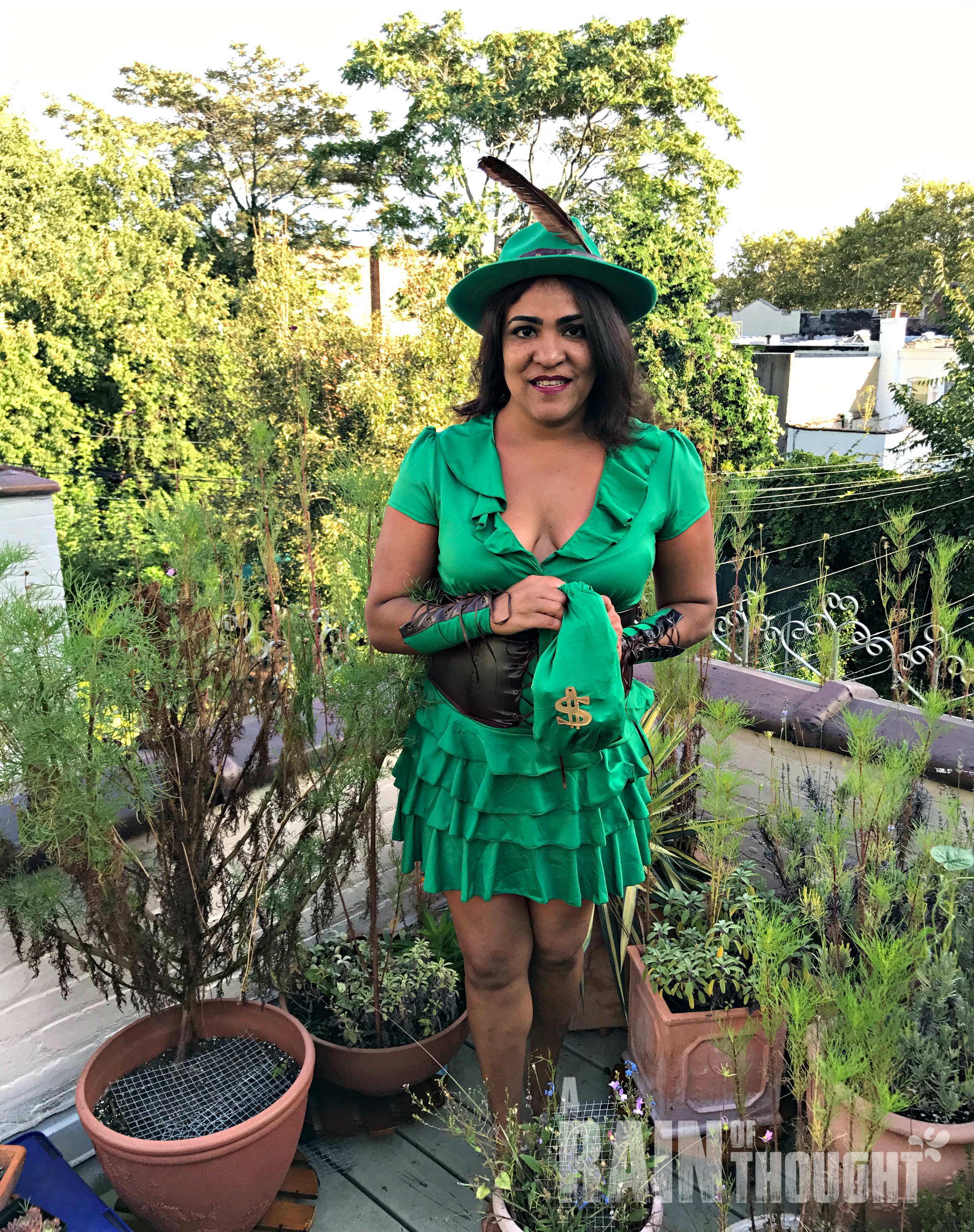 This is such a great and detailed costume. I was really surprised that it came with so many pieces for only $37.99. What do you get for that? 6 pieces that includes:
*Ruffle Hem Green Dress
*Brown Faux Leather Waist Corset
*Matching Green Hat with Feather
*Lace-up Gauntlets
*Drawstring Money Bag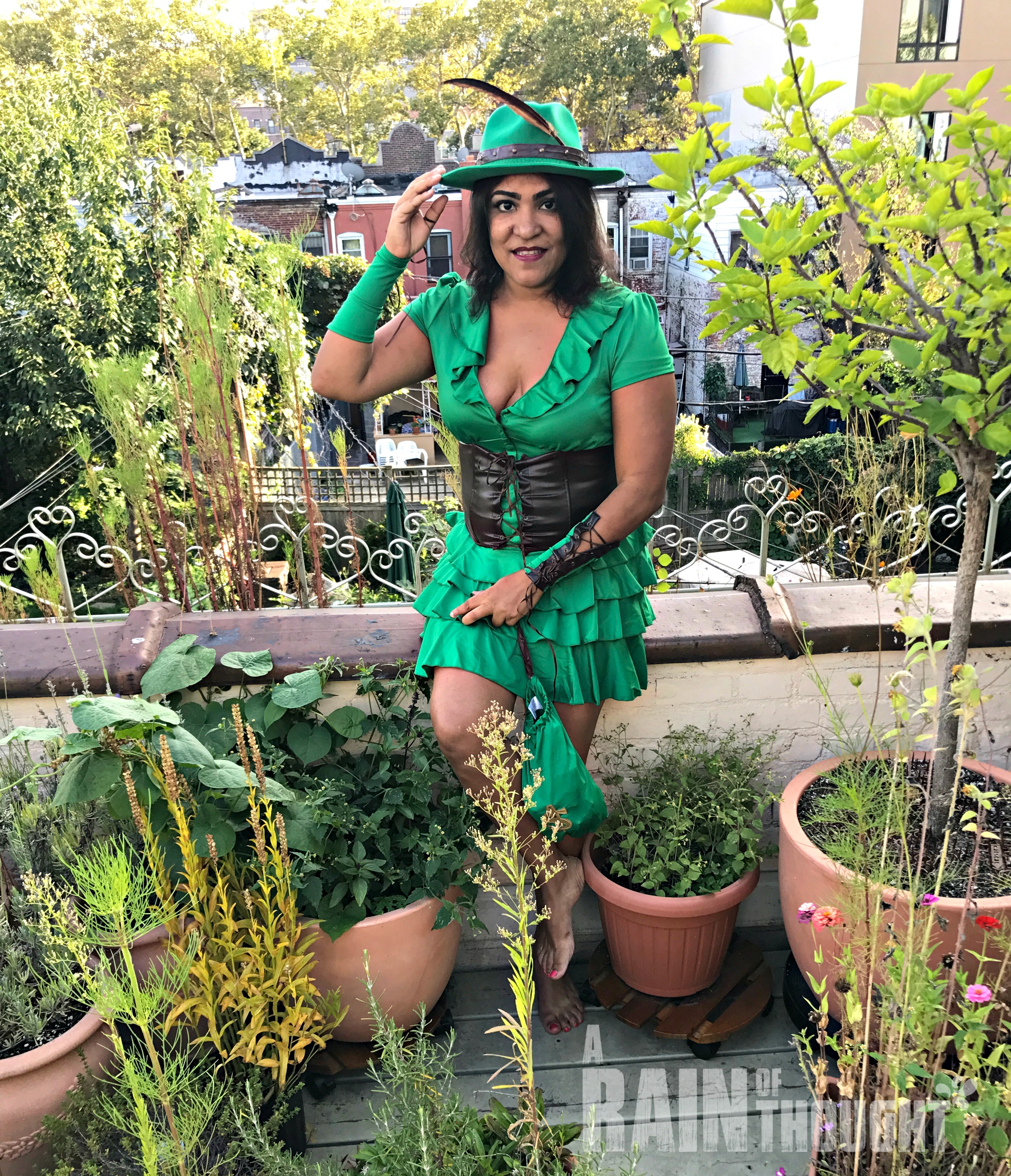 It's so comfortable. I love that I was able to order it online. I tried it on and it fit well.
So, I'm all set for Halloween. All I need is the thigh high boots to go with the costume and a party to attend.
You can be my twin and get a "Robyn Da Hood" costume too or visit 3Wishes.com to check out all their other sexy halloween costumes.
What are you planning to be for halloween?