Checking out your family vacation photos on the big screen just got a whole lot easier with Amazon Fire TV, Prime Photos and some assistance from Alexa Voice Remote.
If you already didn't know, Amazon offers Prime Photos which helps keep your photos right at your fingertips, wherever you are. Keep your photos safe while you free up space on your devices when you store your photos online with the free Prime Photos apps. Prime membership includes unlimited photo storage with Prime Photos and 5 GB digital storage for videos and files. All US Amazon customers receive 5 GB free digital storage for photos, videos, and files.
You can see photos and play a slideshow of your albums on the Amazon Fire TV, just ask Alexa. Amazon customers can view and search for their photos and photo albums with the Alexa Voice Remote with simple phrases like "Show my photos," "Show my photos from last weekend" or you can play a slideshow with the Prime Photos app on their Fire TV.
Prime members can also search for people, places, and things, with phrases like, "Show my photos," "Show my photos from last weekend," "show photos of Wyoming," or "show photos of Jane.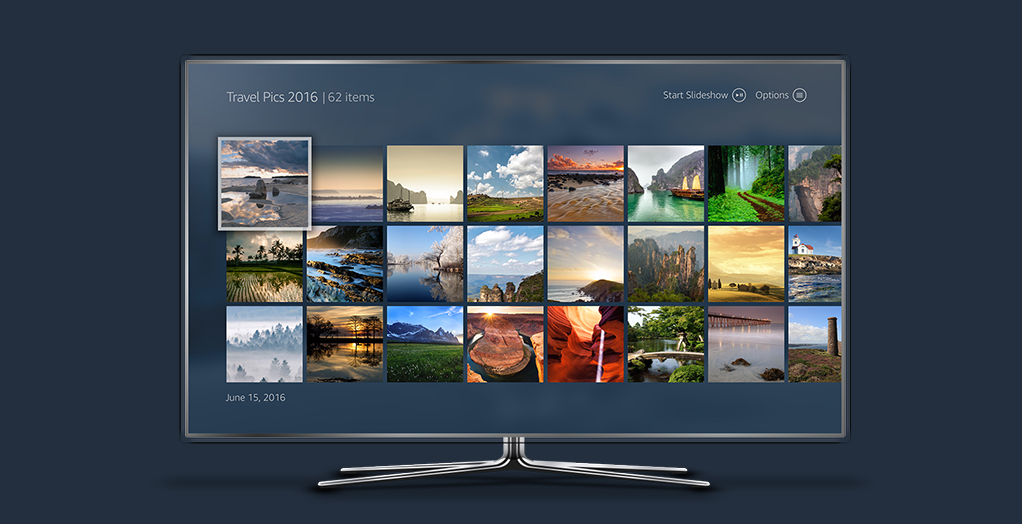 You can get the same great feature on the Echo Show. Like Amazon Fire TV, the Echo Show can showcase all the photos in your Prime Photos account, with voice commands like, "Alexa, show my photos." In fact, all the same commands work with Echo Show – just add "Alexa" to the beginning of each one.
I think a cool way to use the feature is if you're having a birthday party or anniversary party you can program a slideshow of photos through the years to show on the tv. People would get a kick out of it and it adds a personal sweet touch to the party.
Now head over to Amazon and get  your Fire TV Stick with Alexa Voice Remote, download the free Prime photos app and start saving and viewing those amazing memories. When you're done with that make sure you enter the giveaway below! To learn more about Prime Photos and to download the app visit Prime Photos Voice.
Enter to win a 1st prize of a $500 Amazon gift card, or one of five $100 Amazon gift card 2nd prizes.
Full terms and conditions can be found here.
Thanks to Amazon for sponsoring this post.
Amazon, Prime Photos, Fire, Amazon Fire TV and the associated logos are trademarks of Amazon.com, Inc. or its affiliates.
This post contains affiliate links.