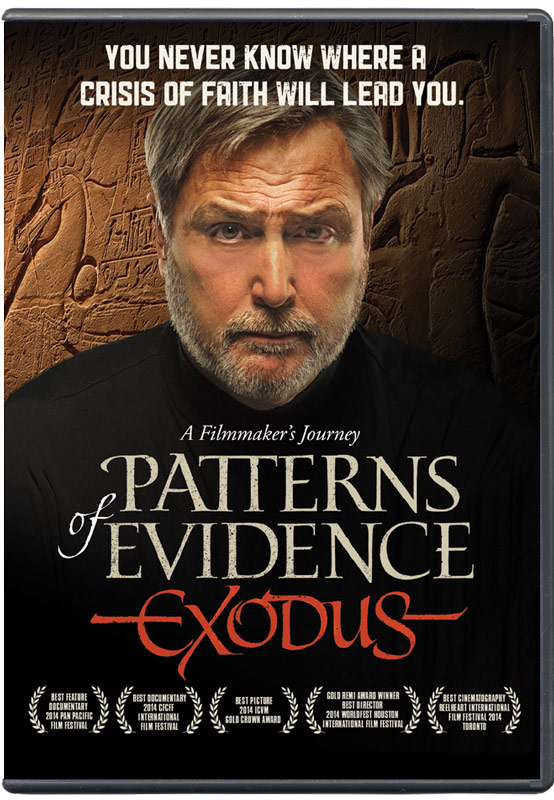 I'm always fascinated when people set out to prove  whether an event in the bible is factual or not so, a documentary like Patterns of Evidence: Exodus is right up my alley. This is a movie that was 12 years in the making and involved a tremendous amount of research and finds the film maker Timothy Mahoney  searching for proof that the Exodus did indeed occur.  Was he successful?
The main controversy with the depiction of the Exodus in the bible is that many people say it doesn't match up with other well documented historical events and because of that it's was not a real event and never happened. The other side of the coin, as explained in the movie, is that there is plenty of archaeological evidence to prove that the Hebrew's flight from slavery lead by Moses did indeed occur, just not necessarily in the timeframe that we think it to have occurred.
I was fascinated. As a christian who spent most of their academic years in Catholic school, the importance of the Exodus and what it means to christianity was well established. But, this documentary is not just for christians or those that study the bible. It's a movie for everyone including history buffs. You can have limited knowledge of the bible and still watch this movie and learn something new.
Mahoney interviewed archaeologists, historians, and biblical scholars for the documentary some of whom  believe the Exodus occurred and also some who don't believe that it happened at all which gives it a nice balance and kept me entertained.
So, in conclusion. Do I believe that the Exodus happened? I do. Does this documentary give me evidence to prove that it did happen? I recommend that you check it out for yourself and find out and come back to let me know what you think.
You can purchase a copy of the DVD on their website  and use code MK1 to get $3 off.
Patterns of Evidence: Exodus Trailer
I received a copy of this movie for review purposes. All opinions are mine.
#PatternsOfEvidence #FlyBy