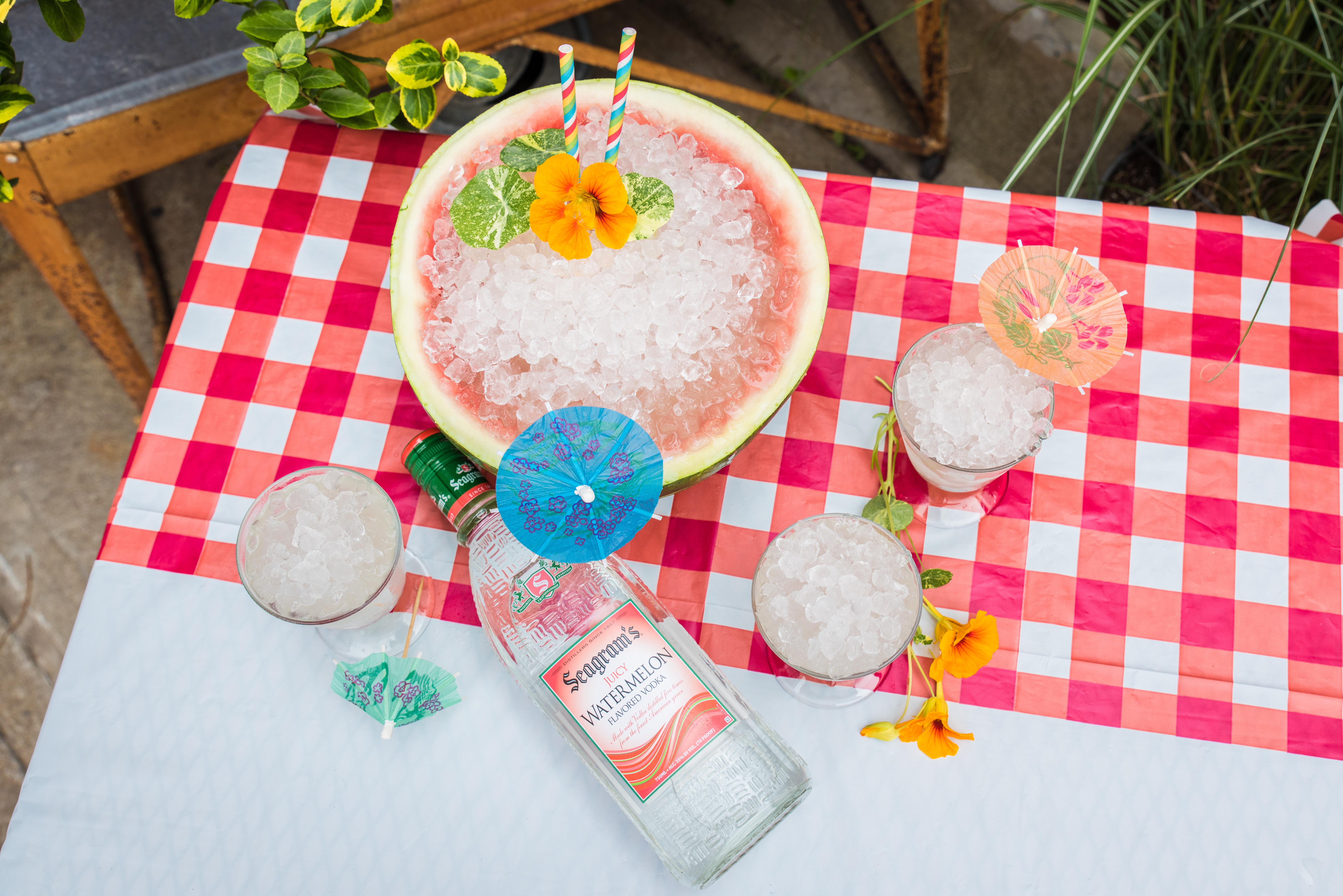 It's National Watermelon Day! What better way to celebrate on a beautiful summer day than with some drinks. I mean, sure you can eat watermelon to your hearts content but, wouldn't it be more fun to sip it instead? Seagram's is right on time to help you celebrate with their watermelon vodka. You read that right, sweet delicious Seagram's Watermelon Vodka!
We've got 5 cocktails for you to choose from today that were created by Maxime Briere of Extra Fancy. Try one or try them all and let me know what you think. Please remember you must be 21 or over and drink refreshingly but responsibly.
NATIONAL WATERMELON DAY IS HERE!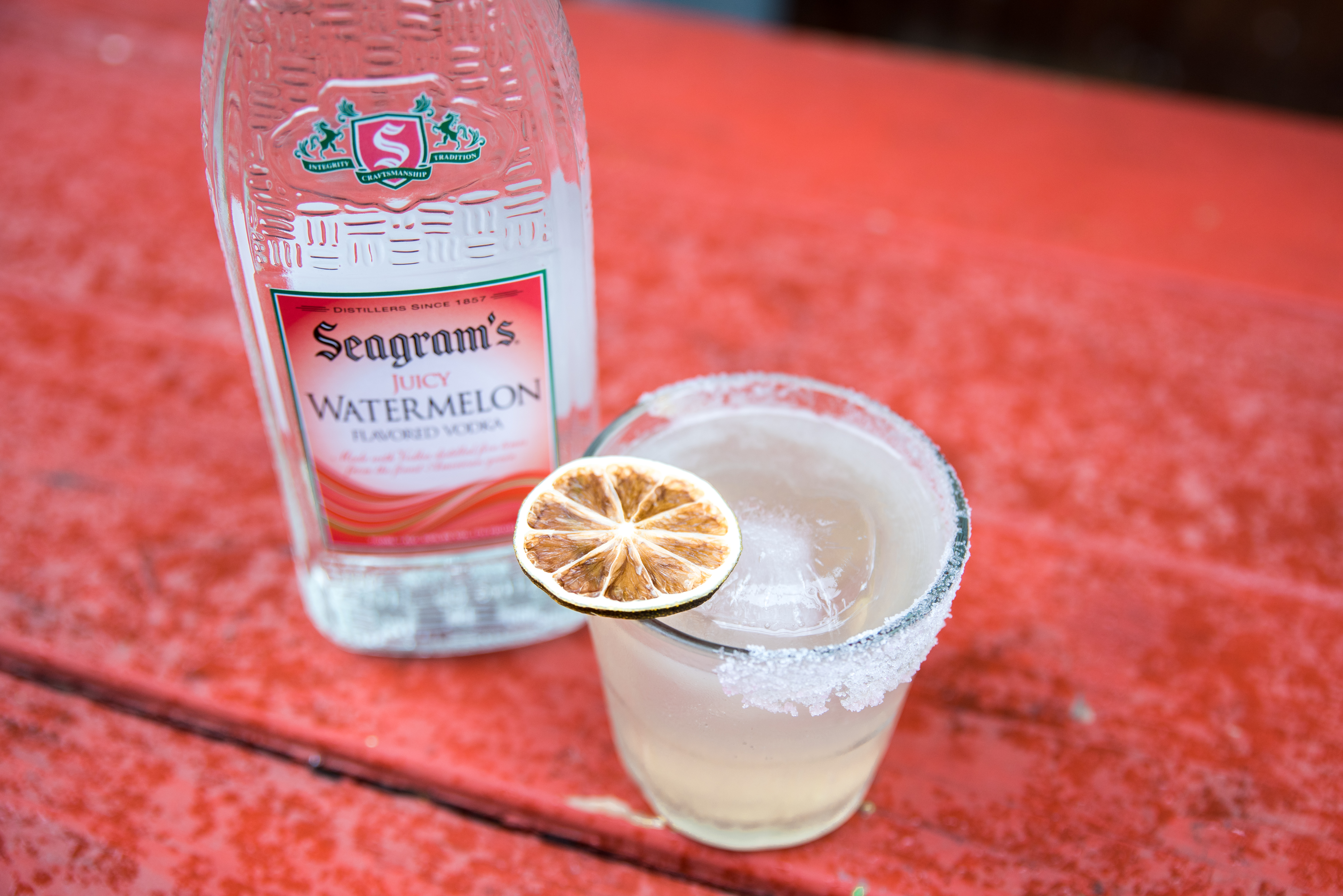 Tommy's Vacation
1oz     Seagrams Watermelon Vodka
1oz     Mezcales de Leyenda
.75oz  Fresh Lime juice
.5oz    Agave syrup
Barspoon of Ancho Verde
Method: build in a shaker.  Shake for about 10 secs (depending on ice quality)/strain over large ice cube
Glass: rocks glass
Garnish: half rim of pink salt/dehydrated lime wheel

Watermelon Smash
1oz      Seagrams Watermelon Vodka
1.25oz Templeton Rye
.75oz   Demerara syrup
2 lemon wedge
6 mints
Method: muddle the lemons/mint and syrup. Add the liquor/light shake and dirty dump in rocks glass.
Glass: rocks glass
Garnish: heavy mint sprigs

Summer Slush
1.5oz    Seagrams Watermelon Vodka
1oz       Coconut syrup
.5oz      Fresh lime juice
.5oz     Orange juice
.5oz     Wolffer Estate Verjus
1 whole strawberry
Small kaffir lime leaf
Punt e Mes float
Method: use a individual bullet. Mix all ingredients and enjoy.

Party of Five
7.5oz  Seagrams Watermelon Vodka
5oz     Kronstad Aquavit
3.75oz Fresh Lime juice
5oz     Pineapple juice
2.5oz   Luxardo Maraschino
Method: build in punch bowl or hallowed out watermelon.  Top with crushed ice and enjoy! (specs for 5 drinks)
Garnish: Whatever you feel like!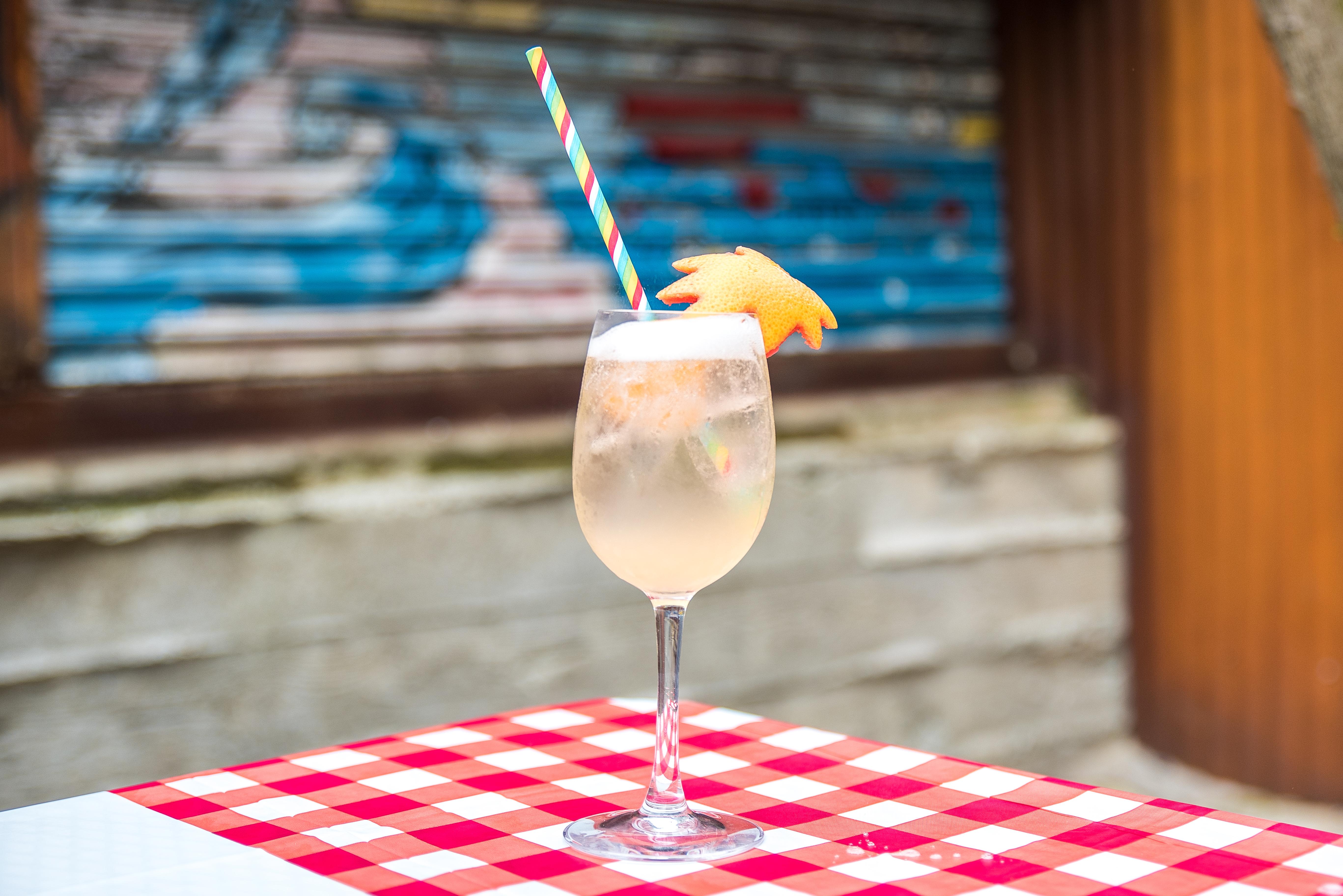 Summer of the Spritz
1.25oz Seagrams Watermelon Vodka
.75oz   Carpano Bianco
.75oz   Fresh Grapefruit juice
2 dshs Scrappy's Grapefruit bitters
Top with prosecco
Method: built in glass.  Add ice. Top with prosecco and enjoy!
Glass: Wine glass
Garnish: Grapefruit twist