All Saints starring John Corbett is based on the inspiring true story of salesman-turned- pastor Michael Spurlock (Corbett), the tiny church he was ordered to shut down, and a group of refugees from Southeast Asia. Together, they risked everything to plant seeds or a future that might just save them all.
As I watched the trailer, the line that stuck out to me most is when Reverand Spurlock tells his son "let's keep them in our prayers and ask for God's help"  and his son very innocently responds back, "Aren't you God's help"? From the mouth of babes.  A lot of times when we are faced with difficulty or hardships we search for solutions not realizing that most times, the solution is within.
I love true stories with a feel good message. It's a movie you can watch with your family and it's definitely showing John Corbett in a different light which is a great indication of his broad acting range.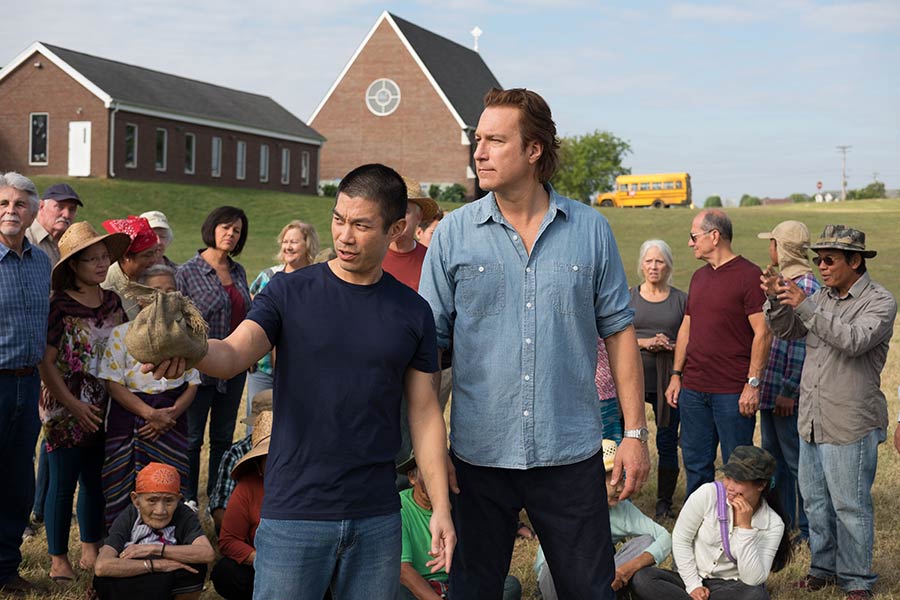 It's also great when a movie gets the support of the people who are being portrayed. This movie has the support and input of the All Saints reverend and the refugees, Ye Win and the Karen.
For more information on the movie visit their website and check out the behind the scenes clip too. Make sure you hit the theaters on August 25th to catch the flick. You might be able to catch the film on us by entering to win Fandango tickets below. Good luck!
This is a sponsored post courtesy of Sony and FlyBy Promotions. I received complimentary Fandango tickets in exchange for posting the trailer to the 'All Saints' Movie. All opinions are mine.
"Disclosure (in accordance with the FTC's 16 CFR, Part 255:  "Guides Concerning the Use of Endorsements and Testimonials in Advertising"):  Many thanks to Propeller Consulting, LLC for providing this prize for the giveaway.  Choice of winners and opinions are 100% my own and NOT influenced by monetary compensation.  I did receive a sample of the product in exchange for this review and post.
Only one entrant per mailing address, per giveaway.  If you have won a prize from our sponsor Propeller /FlyBy Promotions in the last 30 days on the same blog, you are not eligible to win.  Or if you have won the same prize on another blog, you are not eligible to win it again.  Winner is subject to eligibility verification.