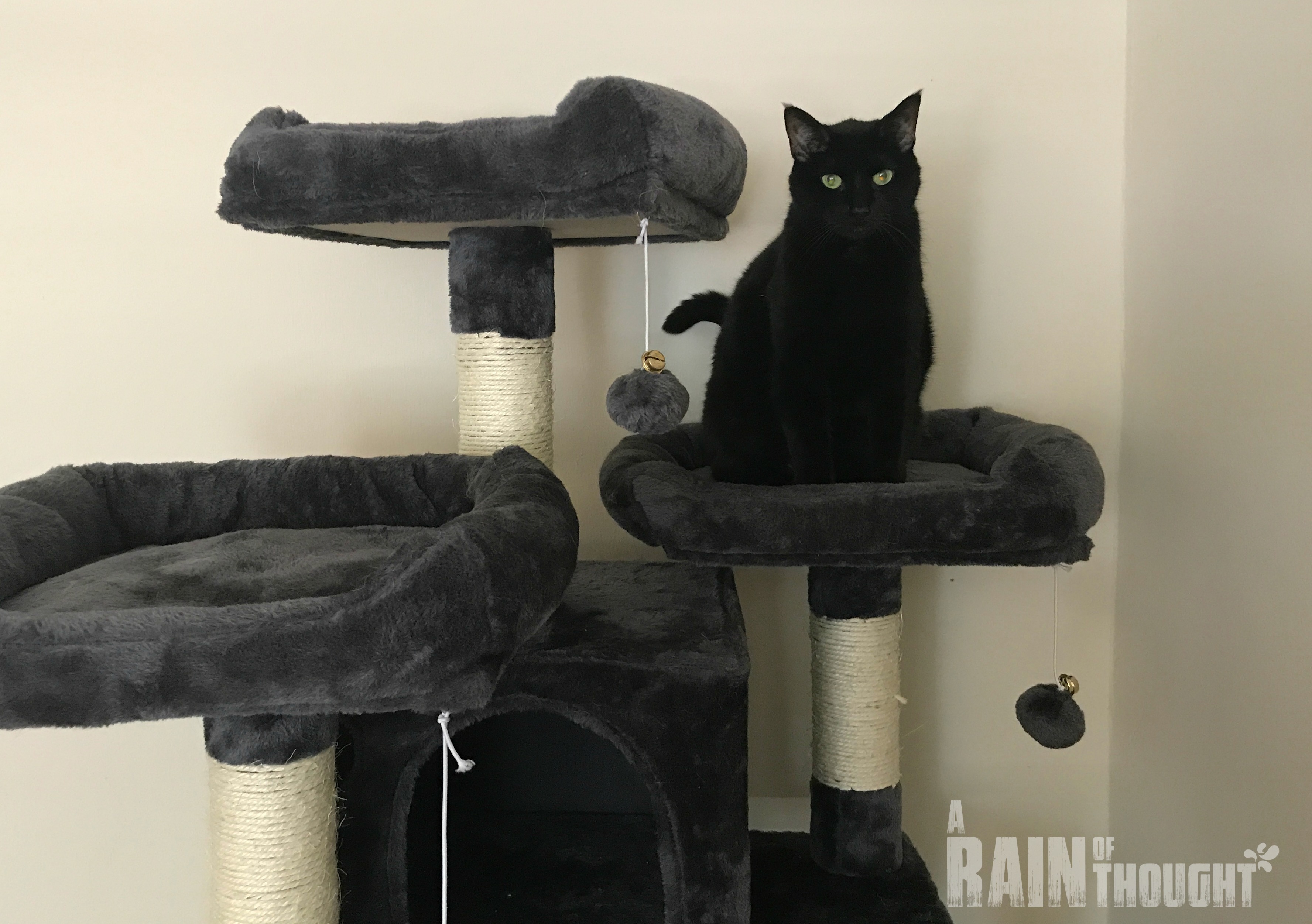 Cats love to climb and love to bury themselves in dark covered spaces which is why a cat tree condo makes the purr-fect piece of furniture to have in your home for your furry family member. The Cat Tree Condo that we're talking about today is like nothing I've ever seen. It's not just a condo it's practically a mansion.
I'll start by saying that the box is huge. When the delivery guy came in with it I was kind of shocked. I had it delivered to my job and had expected to just take it home but, it was a whopping 66 pounds. My daughter's friend picked it up in his SUV and we were on our merry way.
Setting Up the Cat Tree Condo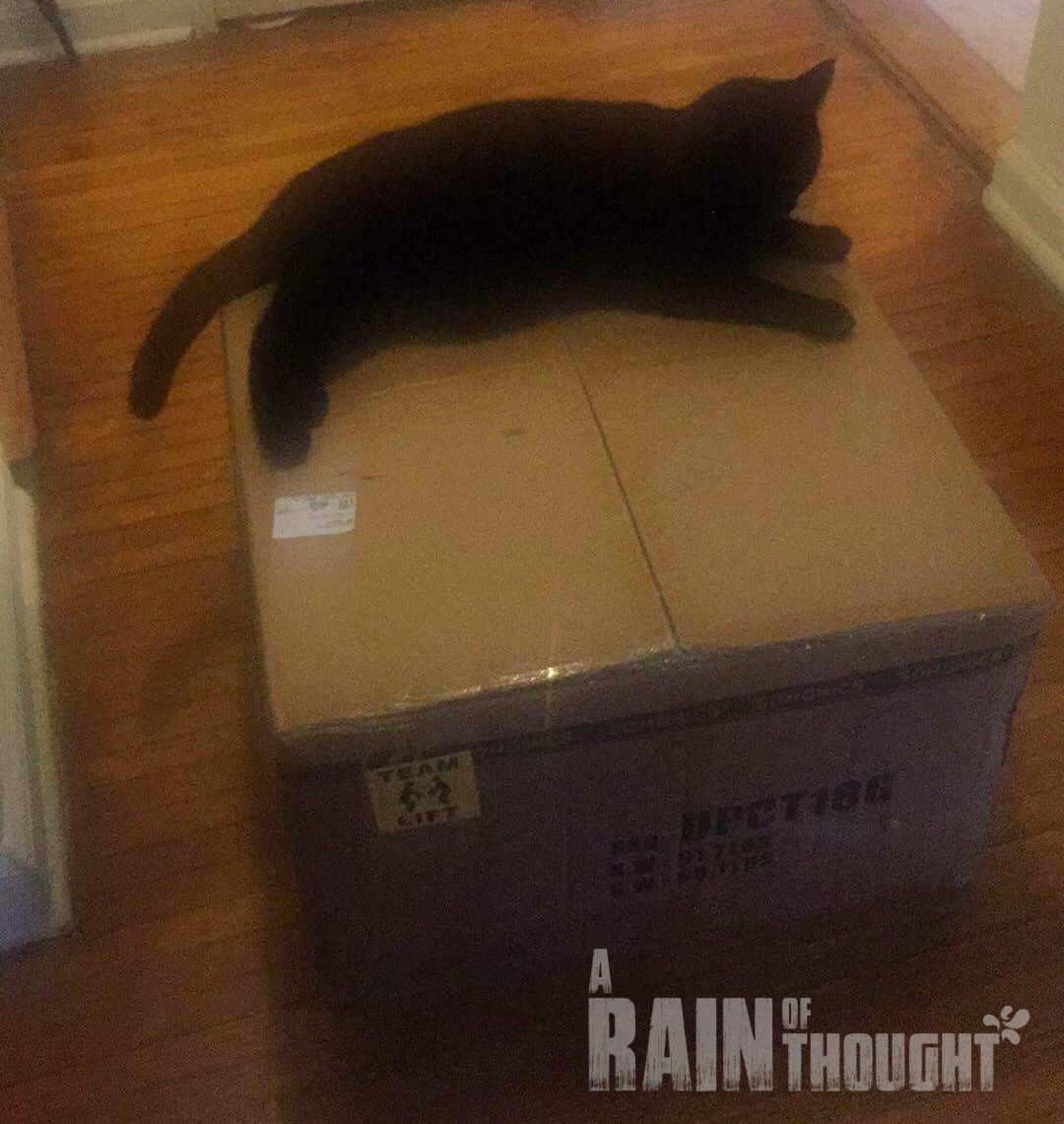 As you can see, our cat Twyla was loving the cat tree condo before it was even set up. Cats love boxes. They're like babies and kids. You spend $100 on a toy and they'll send the day playing with the box that it came in.
My daughter did the honors of putting it together. She said that despite the size and the pieces, it was very easy to put together which is great because, the finished product is massive.
The cat tree condo has several bed areas and two hidden caves as well as scratch posts and furry balls with bells for your cats to play with. It also includes three extra furry balls with bells as replacements when the other ones get worn out.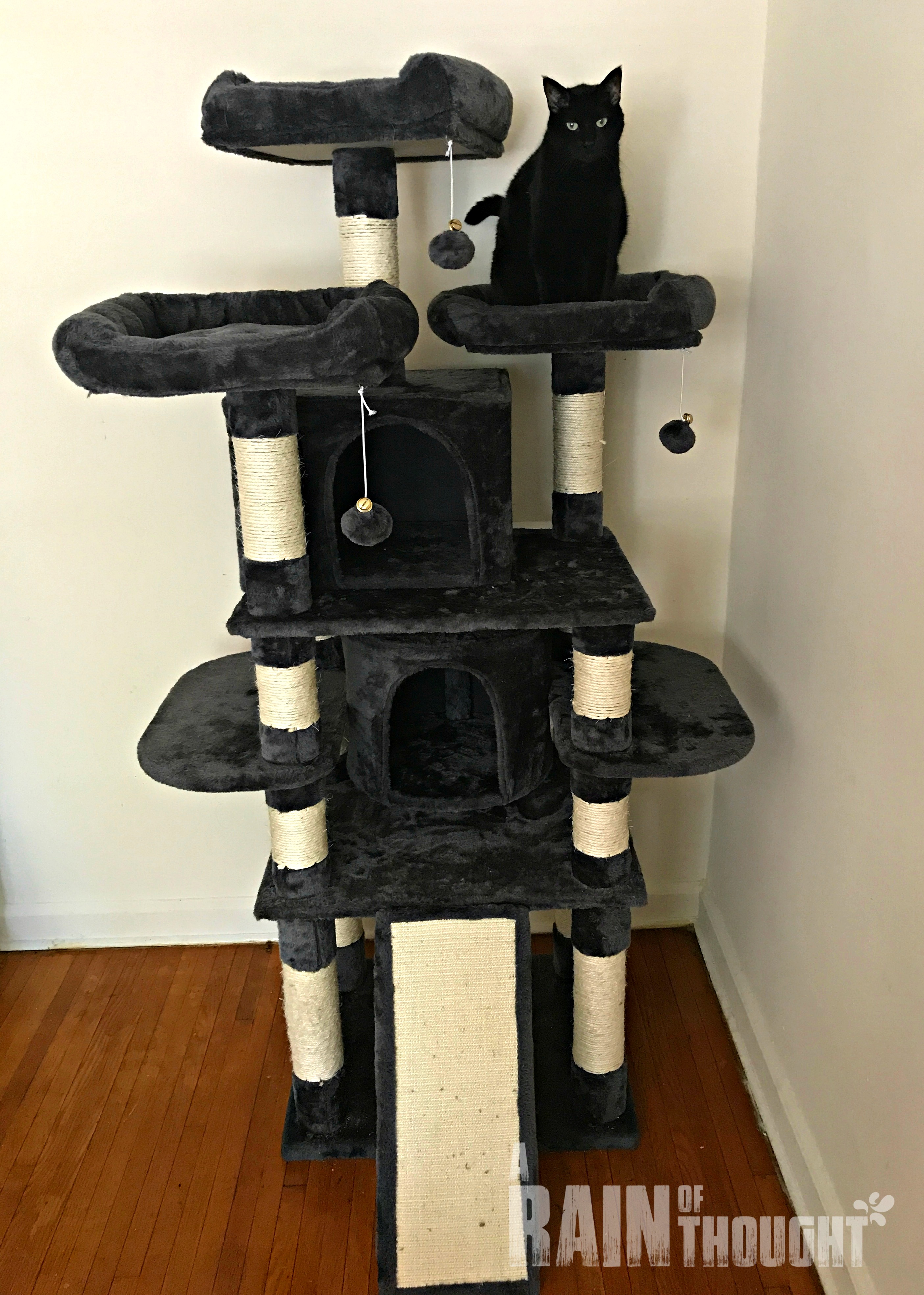 My cats, Twyla and Xena have never had a cat tree condo before so it took a while for them to warm up to it. They first started wandering around it wondering why it was there and then eventually, Xena started exploring the scratch post. She was the first one to climb on the tree. Once Twyla saw Xena on it, she was not going to be outdone so she immediately crawled into the inside of one of the caves.
I'm not sure why I hadn't gotten a cat tree condo before but, I'm glad that this is the first one because it's amazing. Each cat has their favorite bed to lay on.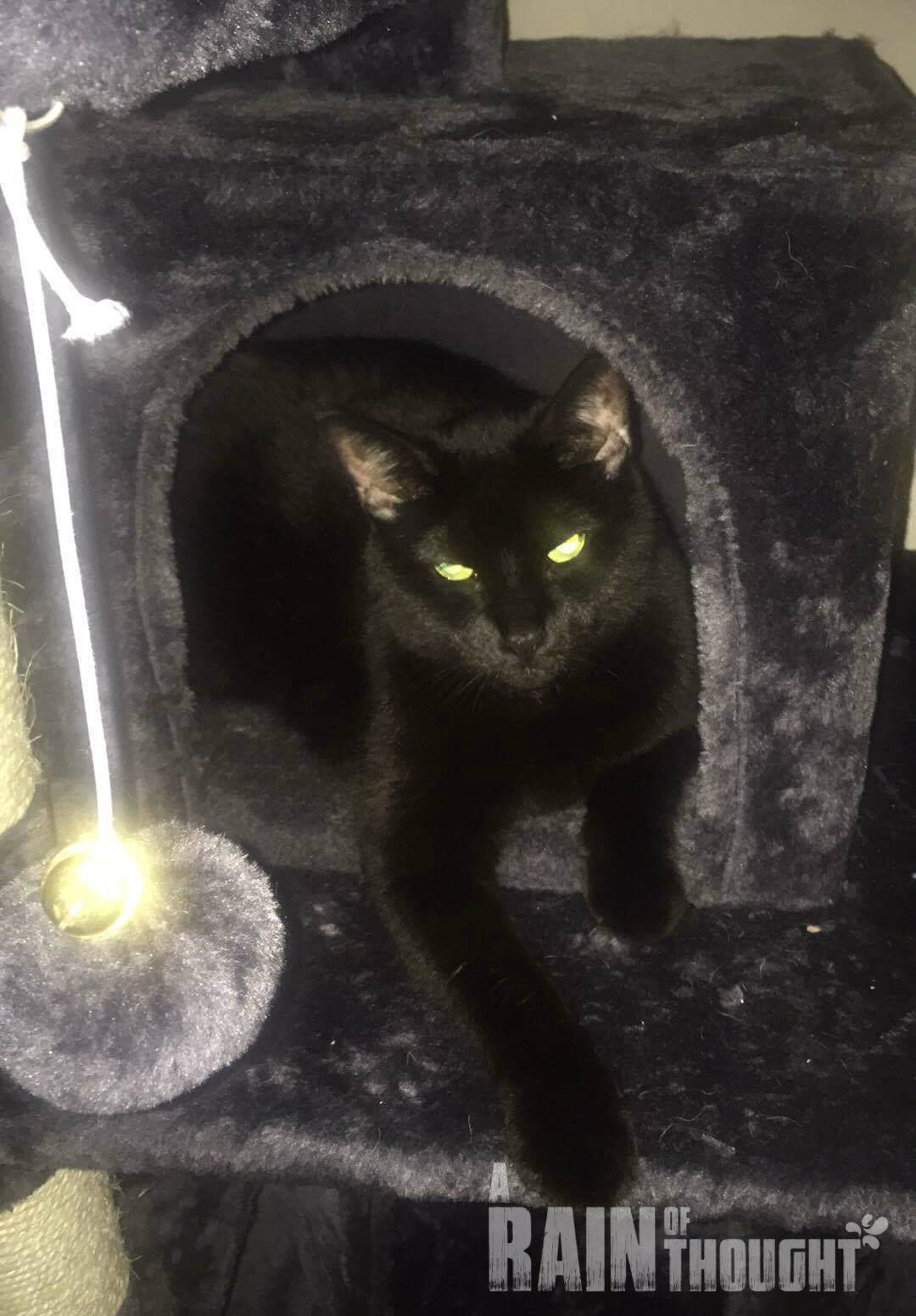 Twyla loves the right upper most bed while Xena prefers the right one. Twyla loves the furry balls and Xena can't get enough of the scratch posts. Neither of them have climbed up to claim the top bed yet.
What's great about this cat tree condo is that it's so tall and so vast that both cats have the freedom to roam around and they can relax without our dog Pugsley vying for their spot since he can't get up the tree at all. This gives the cat their own space which is something they really need especially since Pugsley is so playful and always in their faces. I'm sure it gets annoying so they can seek solace in the cat tree condo.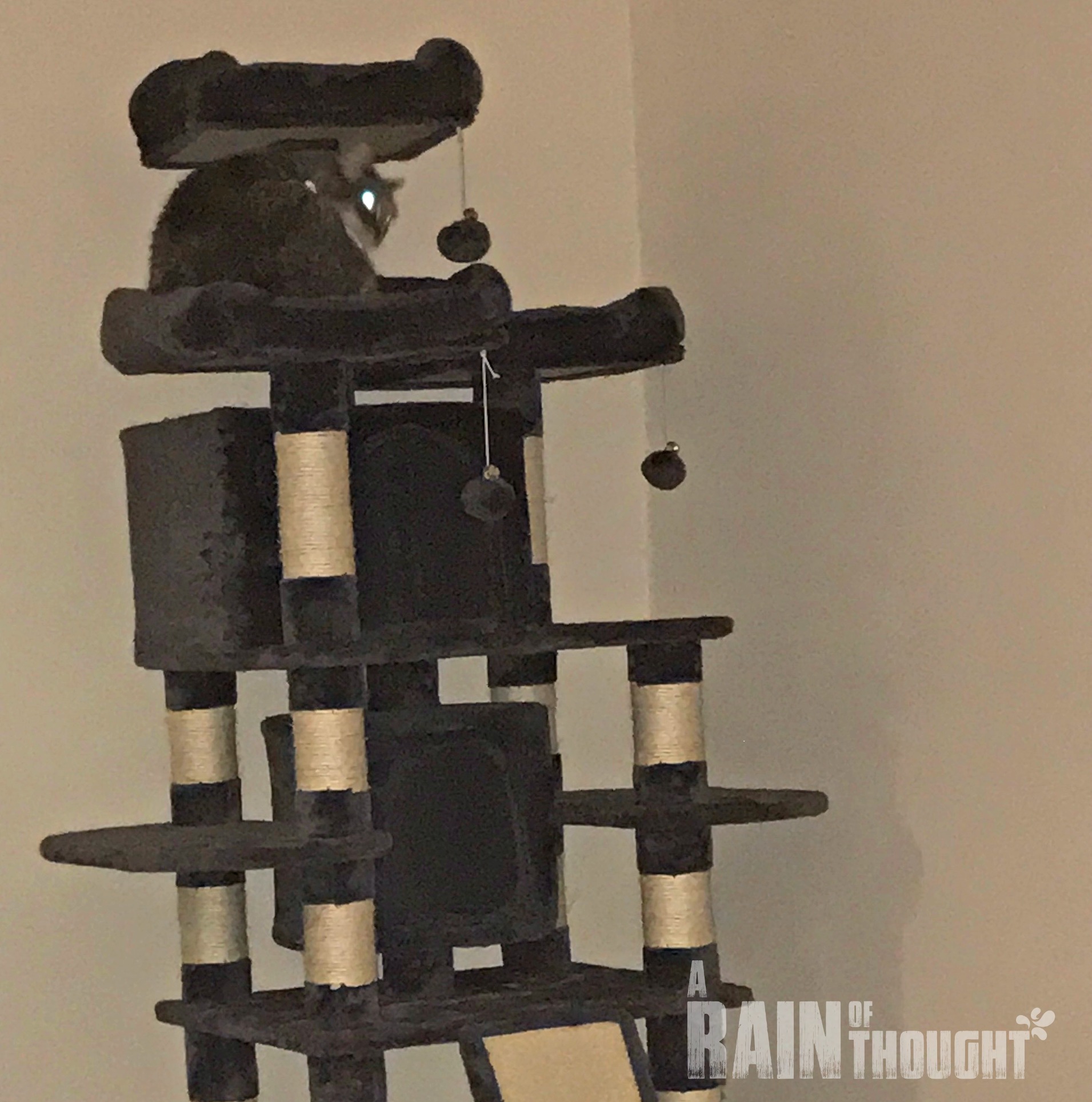 The tree is taller than my daughter so it's about 5'6" tall. It fits perfectly in the corner of her apartment living room and is a sturdy piece of furniture. It includes safety straps which prevents it from tipping over.
This particular cat tree condo is sold by Songmics which sells an amazing assortment of good quality home, office and outdoor products.
If you love your cats and want one for them you can purchase their condo/mansion on Amazon.com and trust me they will love it and love you more. They also have a smaller version  if you only have one cat or if you feel the one I reviewed might be too big for your space although the one we got fits fine in the living room of a one bedroom apartment but, you might only have one cat.
For more information on the Cat Tree Condo and other great products from SongMics visit them at: Website | Instagram
SongMics Cat Tree Condo Giveaway
That's right, we're giving one lucky reader the opportunity to win a SongMics Cat Tree Condo of your very own. Enter to win below & Good Luck!
I received the SongMics Cat Tree Condo for review purposes. All opinions are mine and the luxurious lounging was enjoyed by my cats Twyla and Xena. This post contains affiliate links which means if you click and purchase I will earn some pennies that I can use to buy cat nip.