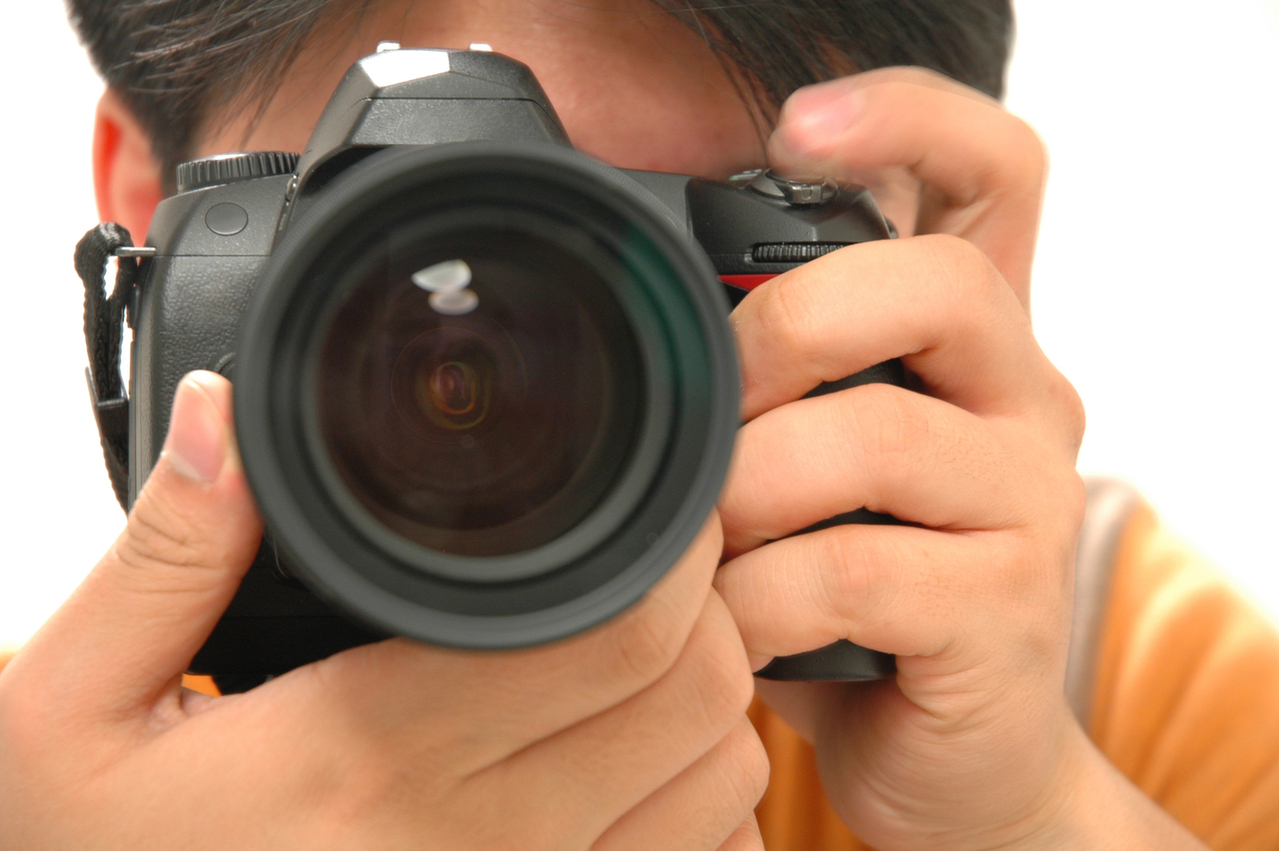 This is a sponsored post by KEH Cameras however, all opinions are solely mine. This post also contains affiliate links which means if you click on one and make a purchase I will make a little or a lot of pennies.
 When it comes time for me to make a big or important purchase I tend to do a lot of research and price comparisons and it can get to be a bit overwhelming. Recently I've been looking to buy a camera that's a bit more advanced than my little digital camera but, they're so expensive and there are endless options. It never even occurred to me to trade-up or to purchase a used camera to save some money until now thanks to KEH.com.
KEH Camera has been helping new and seasoned photographers buy and sell photography gear since 1979. They are the world's largest pre-owned camera store and work with customers. They make sure the gear is carefully inspected by industry experts and it's priced competitively.
How easy would it be for me to trade in my old camera and find a new (used) camera on their website and what would be my final cost? I decided to give it a shot and will document it step by step below.
TRADING IN MY OLD CAMERA
When you log onto KEH.com you have the option to shop for a camera or sell one. I clicked on the sell button to see what my old camera is worth. If it's worth anything then I can use the money I'd get from trading it in towards another camera.
Of course, you don't have to trade in a camera in order to purchase one. But, if you have one laying around it might be worth it to see if you can get anything for it.
It shows that my camera is worth from $27 – $50. That might not seem like a lot of money but, when you're on a budget it goes a long way. The next step is to enter the serial number and to let them know if the charger and battery will be included (which it will) so, my camera is worth $50.
With a $50 credit it's TIME TO GO ON A SHOPPING SPREE!!!
CHOOSING MY NEW USED CAMERA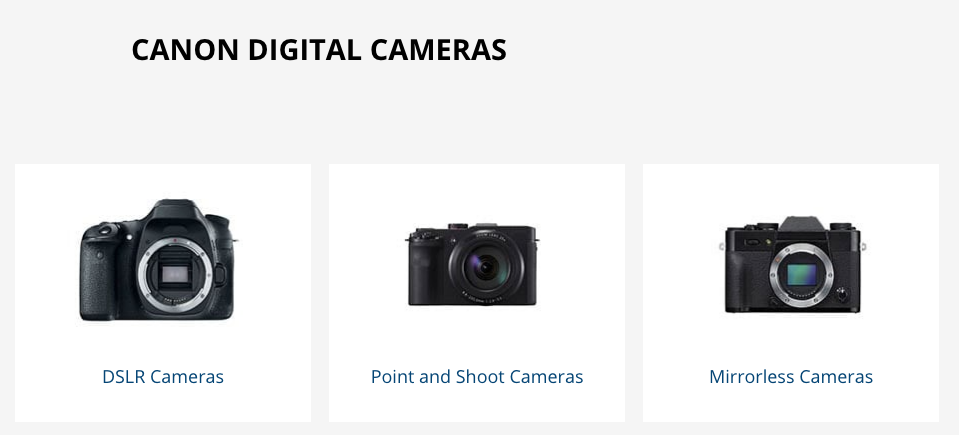 The one thing I knew for sure was that I wanted a Canon camera. Either a DSLR or a Point and Shoot but, definitely something more advanced than the little digital camera I have now. I've priced Rebel and they are great cameras but, not in my budget. However, a used one might be the way to go which has me pretty psyched.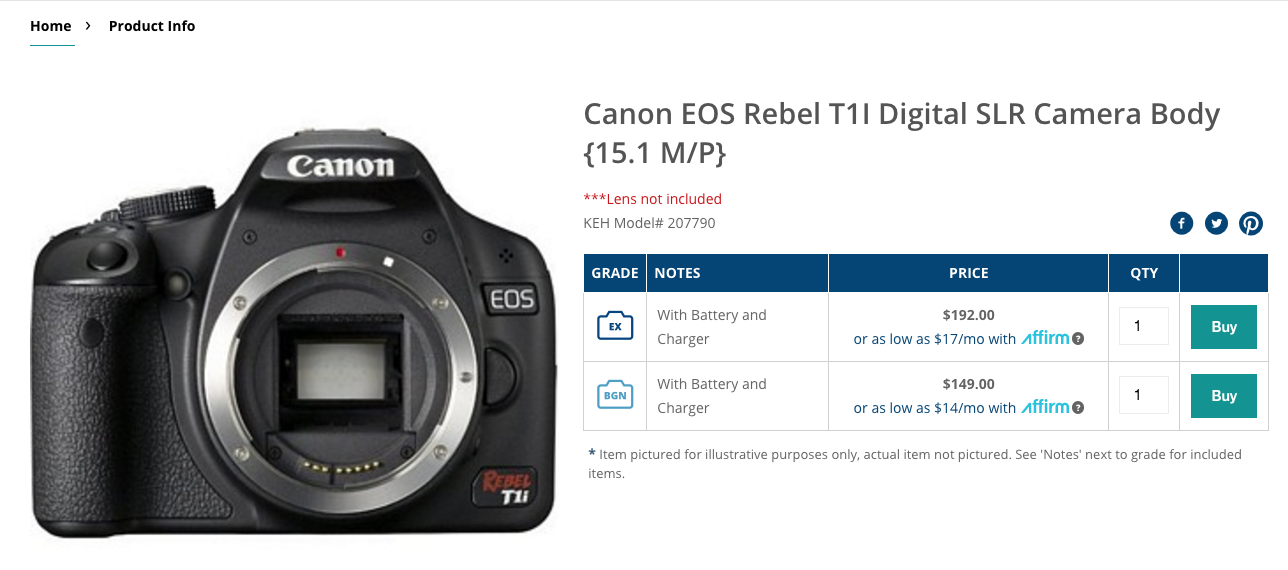 Here's a Canon EOS Rebel that they have available with battery and charger for either $192 or $149. The lesser priced one is in okay condition with some wear and tear while the higher priced option is in excellent condition.
The used Rebels do not come with the lens but, you can get a lens for about $60. So right now I'm at about $252. Minus, the $50 for my trade-in and I'll have a Rebel for $200!!! I can live with that.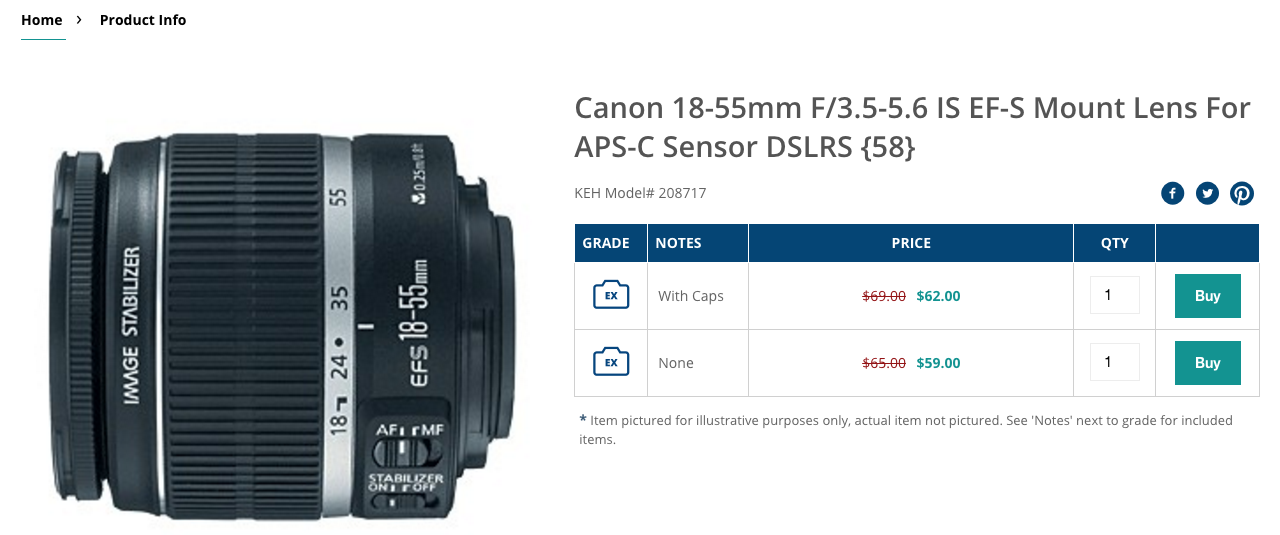 I also have the option to finance the camera. If approved, I'd pay as little as $17 a month at about a 10% APR. I'd rather pay for the camera in full but, those that don't have $200 just laying around, it's nice to have the option to pay it off slowly. Hey, maybe you'll get a gig and it will pay for itself in no time.
7% Discount Code to Help You Buy a Camera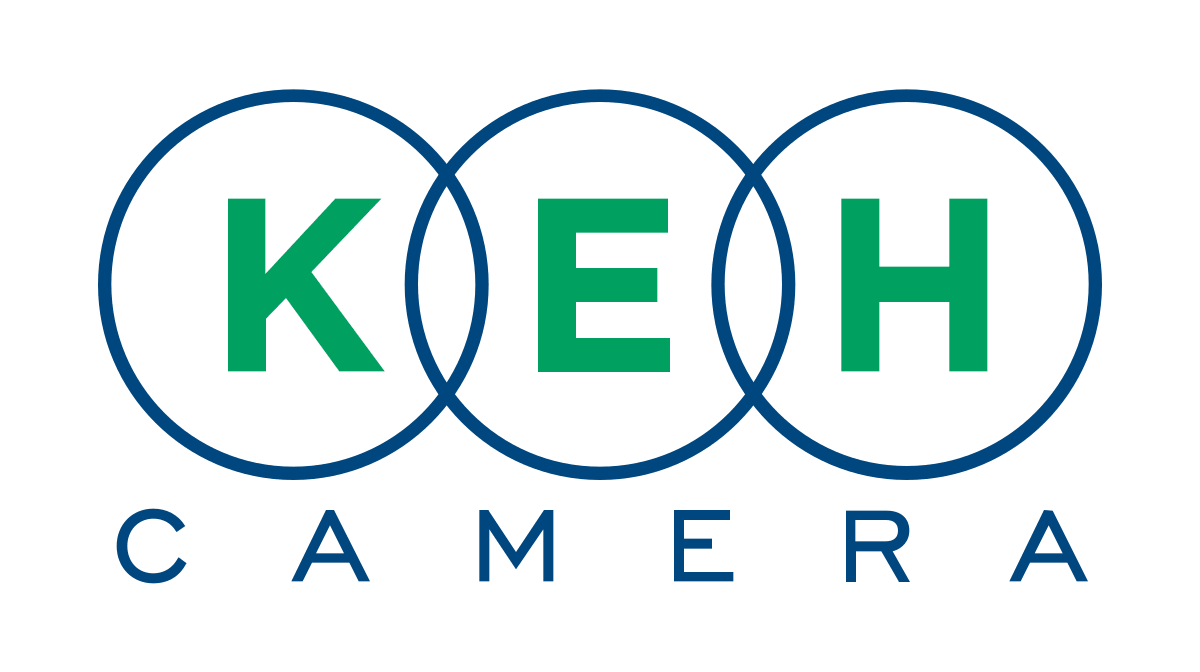 As you can see, it's pretty easy to pick out an affordable camera from KEH.com. I don't know why I never thought to buy used although I see my photographer friends constantly trading up their cameras.
I never thought to ask what happened to the old ones. I just thought they kept them. Turns out they were probably trading them up at KEH Cameras all this time and if not it's a good time to start because they're giving my readers an additional 7% discount off their already low prices.
To use that discount enter code: LUCKY7 at checkout (expires 07/31/17).
For more information on KEH Cameras visit their website www.KEH.com and follow them on social media: Facebook|Twitter|Instagram
 Are you thinking of upgrading your camera or looking to purchase one? Have you thought to buy a used one?