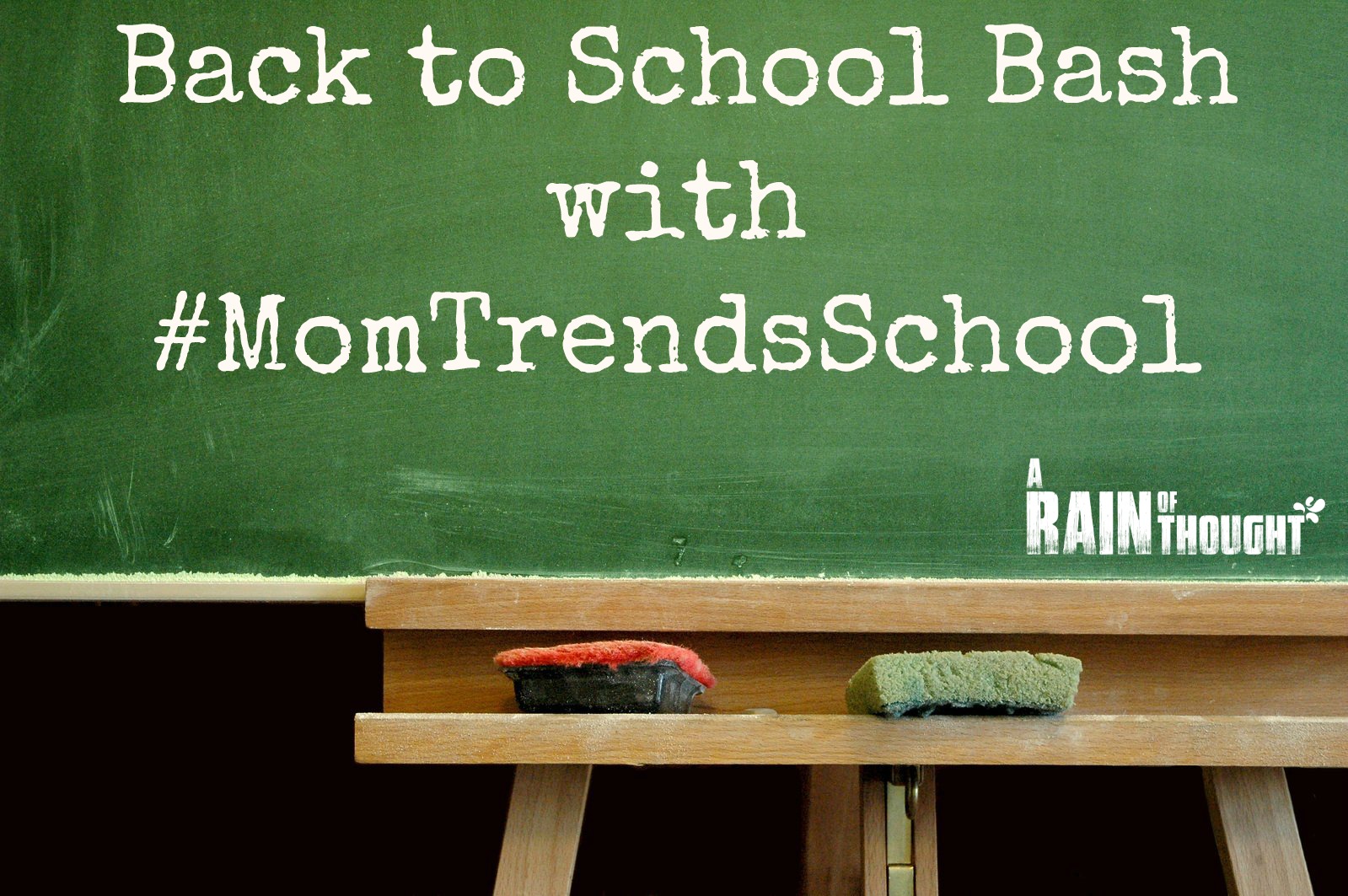 Is it just me or does it seem like this year is zooming by? It seems like the summer just started and already kids are headed Back to School. You know what that means. It's time to pull out those school supply lists, measure your kids and get to the business of Back to School shopping.Now, that doesn't mean that back to school shopping has to be dull or routine as I learned at the Back to School Bash hosted by MomTrends this past week at Dakota Studio in NYC. There are so many cool, exciting, fun and even delicious finds that I'm excited to share with you. So sit back and get out your notebook and pencils because class is about to begin.
Class has begun….
The first things you set out to buy when your back to school shopping is a book bag and lunchbox. They to be sturdy. They have to be strong and they have to fit your child's personality. 12 Little had all of that with their adorable collection of bags that you can add iron on decals to.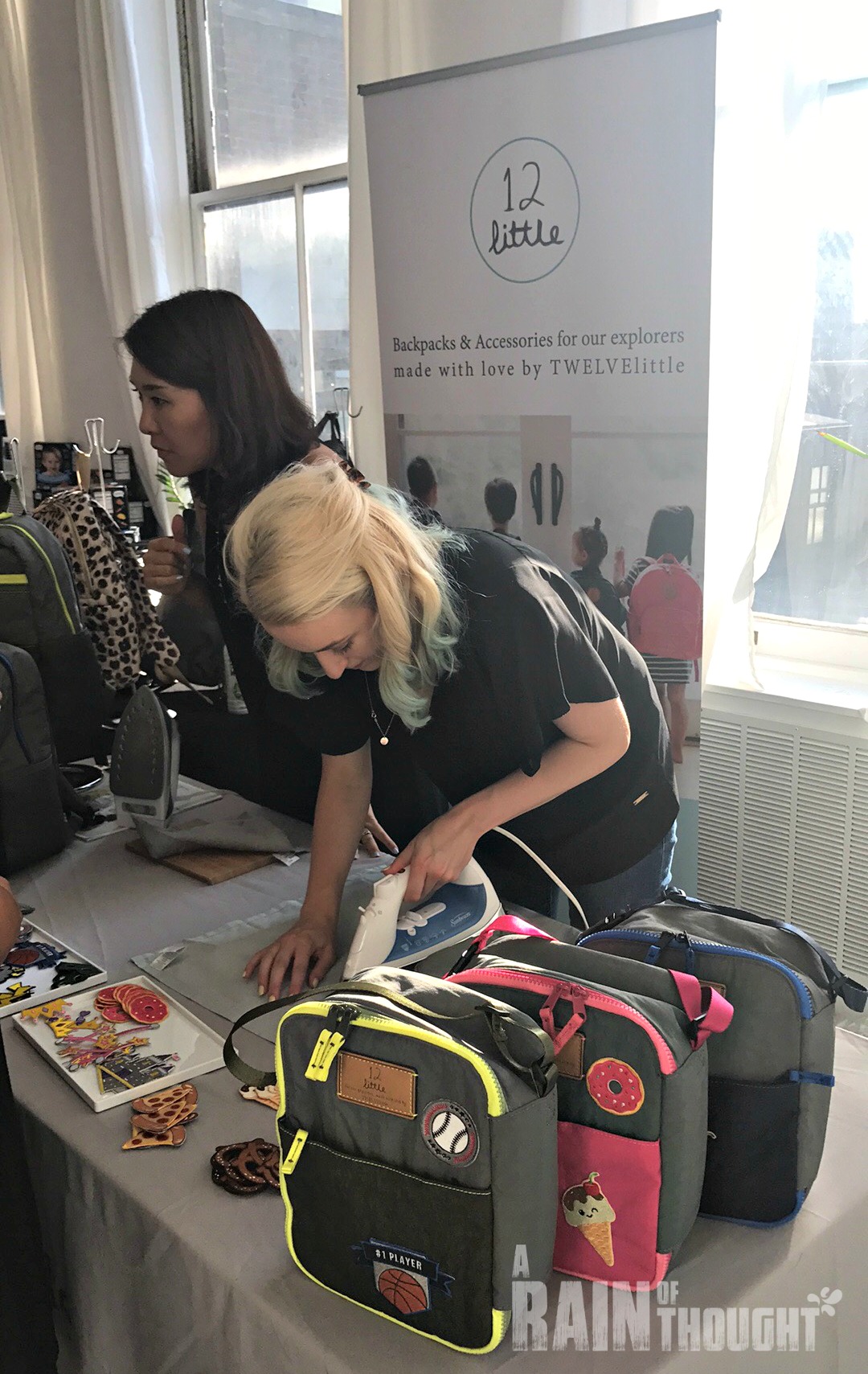 We were able to get our own customized lunch box. The options were endless.
I chose a pink bag with Pow and Boom stickers.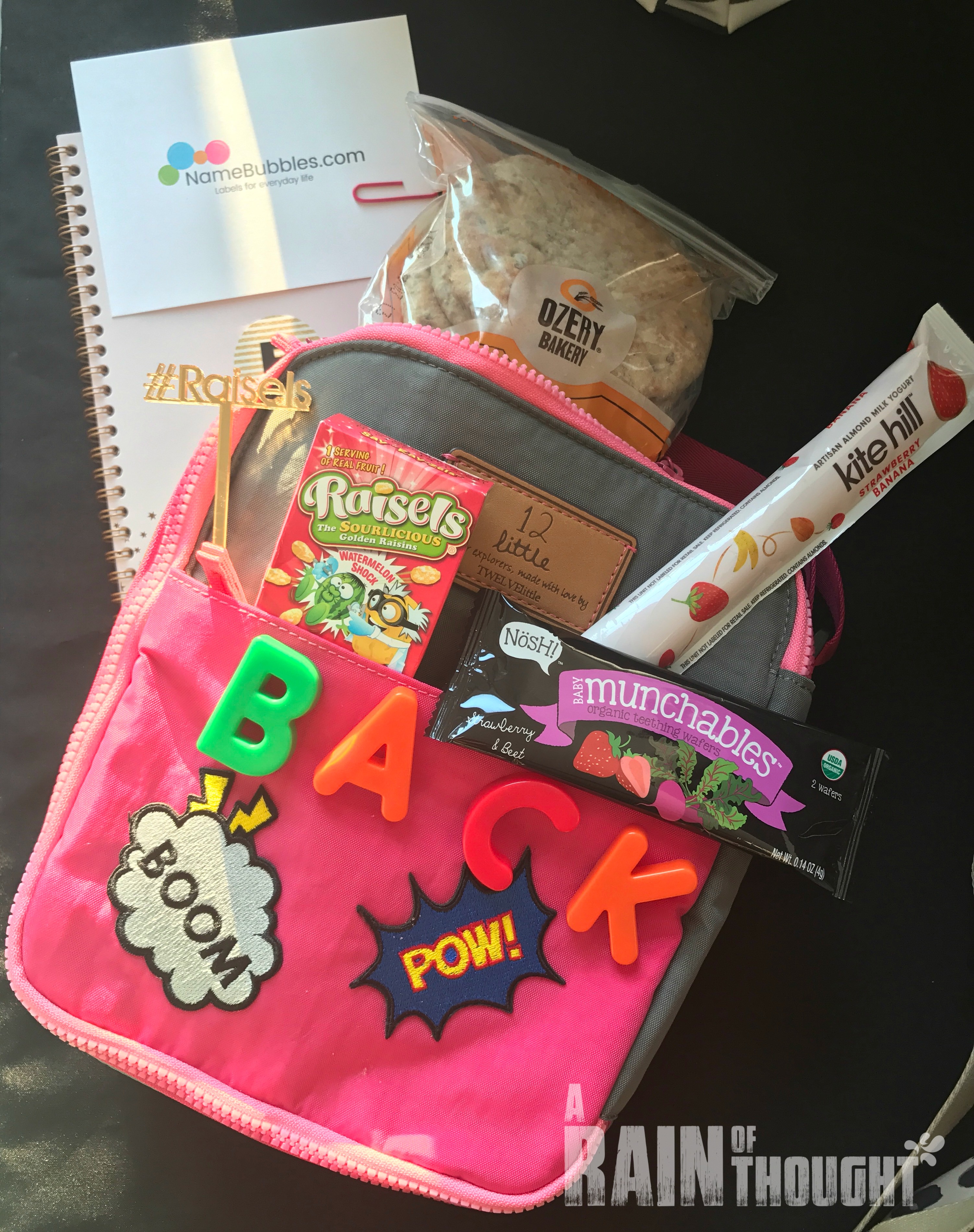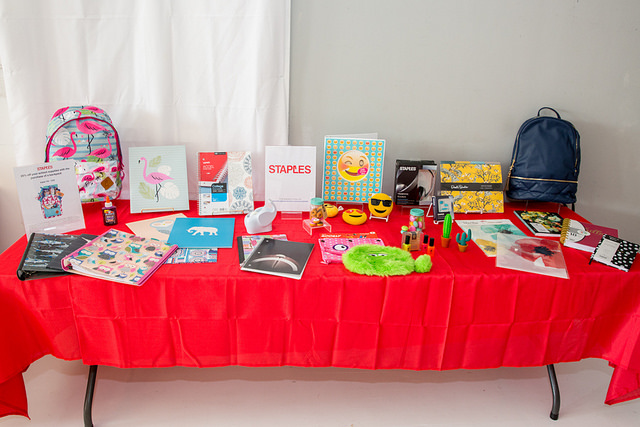 Staples also has a great collection of backpacks and lunchboxes. What's great about the Staples line is that you can also get notebooks, binders and folders in the same print as the backpack so, your child will be matching from the inside out and at an affordable price.
NameBubbles.com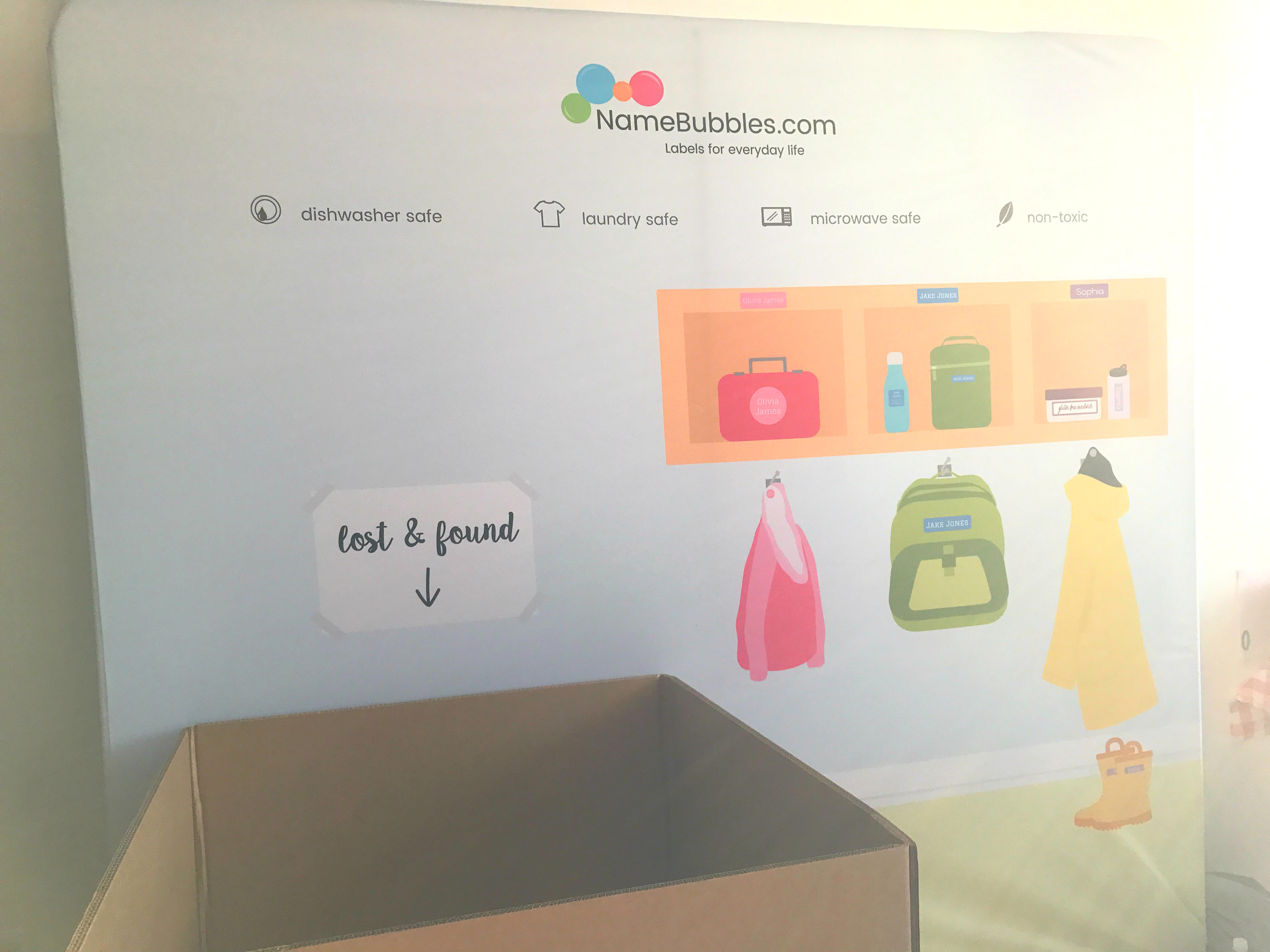 You know what goes hand in hand with back to school? Losing things. Kids lose book bags, lunch boxes, coats, boots, notebooks and many more things. Chances are your child will lose something this year. Most times it's gone for good but, with the help of Name Bubbles you might just have a chance to find the item in the school's lost & found.
Name Bubbles are waterproof labels that you can have customized and printed with your child's name on them or you can get blank ones and write whatever you want on them. You can stick them on just about any surface from books to clothing and they won't come off even in the wash. Sports jerseys and other items will be easier to tell apart and find.
In case you were wondering what was in the Lost & Found box, it was all these lovely gifts for us bloggers that were personalized with our names and initials using  NameBubbles.com stickers. Mine is pink planner notebook with the black R with gold stripes. The inside had a sticker with my full name.
…It's Time For Lunch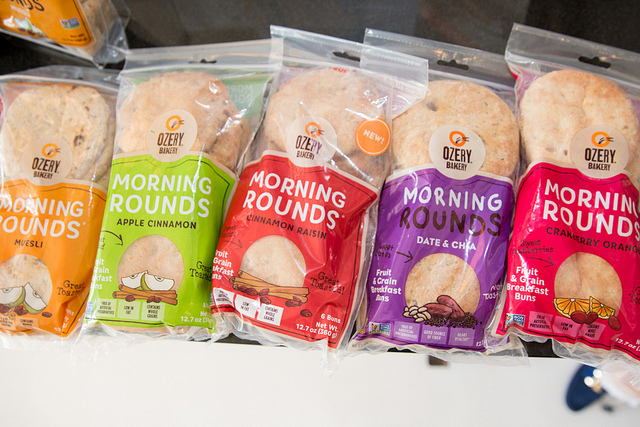 Now that the basic supplies are taken care of what are we going to do about lunch? There's no need to keep that dull. We got to taste these delicious breads from Ozery Bakery and I can't get enough of them. They're round which makes them easy for little fingers to hold. They are thin slices so it's just the right amount of bread and they're healthy. They even have little round buns that you can see in the picture below.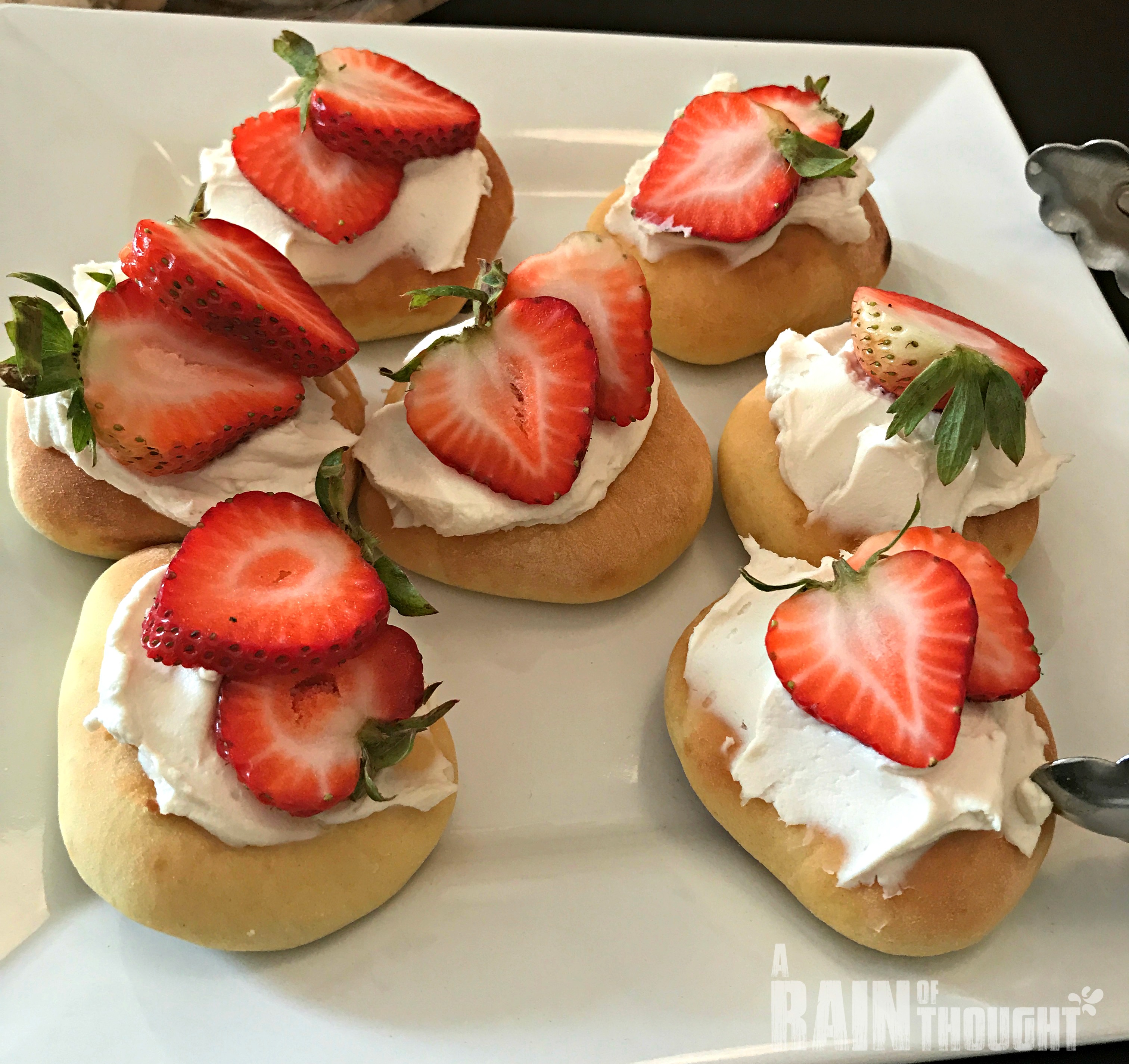 Add some whipped cream and strawberries and voila! a easy and delicious after school snack with no fuss.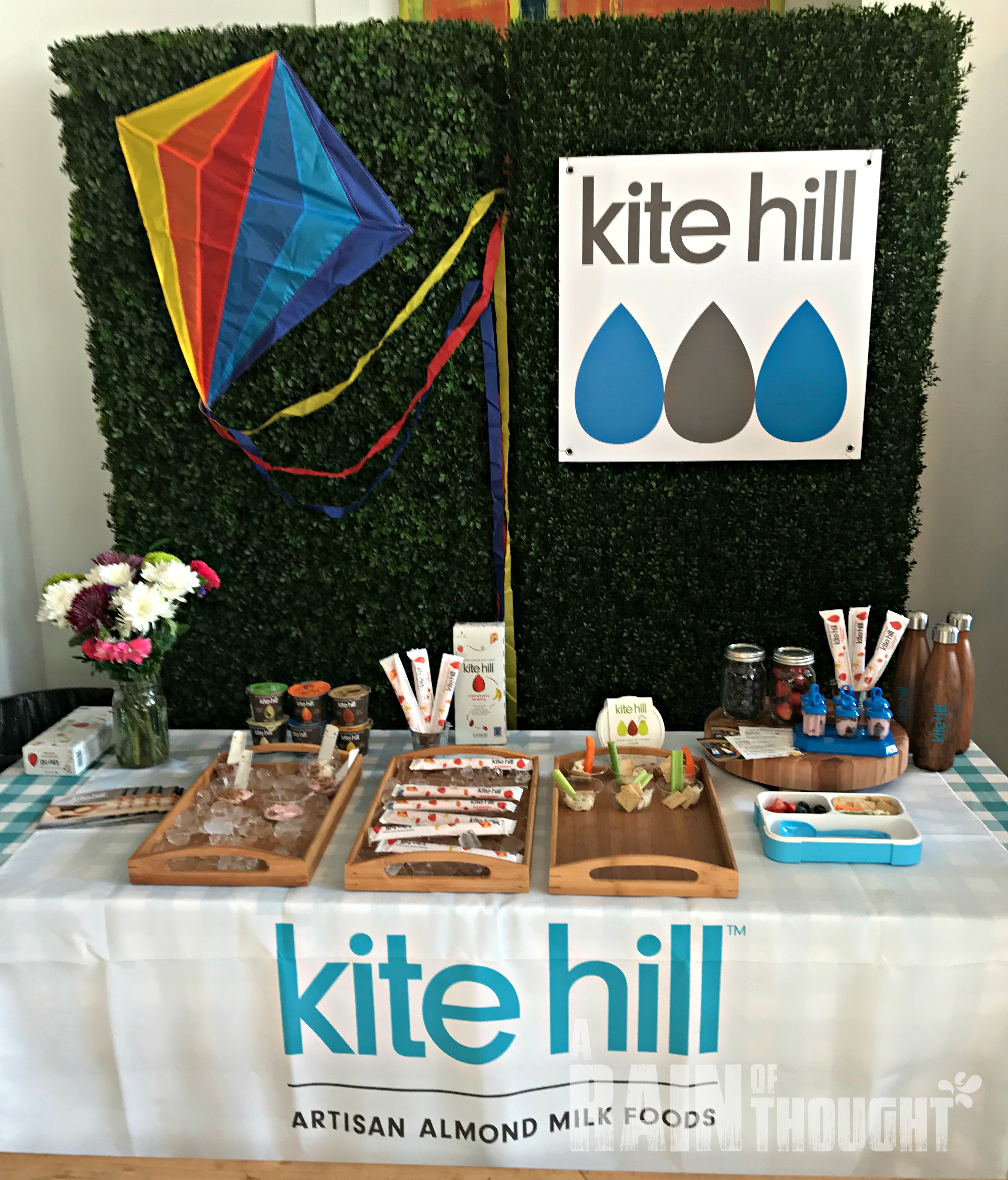 Kite Hill makes almond milk yogurts and they recently added grab and go yogurt pouches that are available at Whole foods. I took a couple of them home and the next day I was running late and in a rush to catch my train so I grabbed one and it filled me up and it tastes so good.
30% Discount w/code
MomTrends17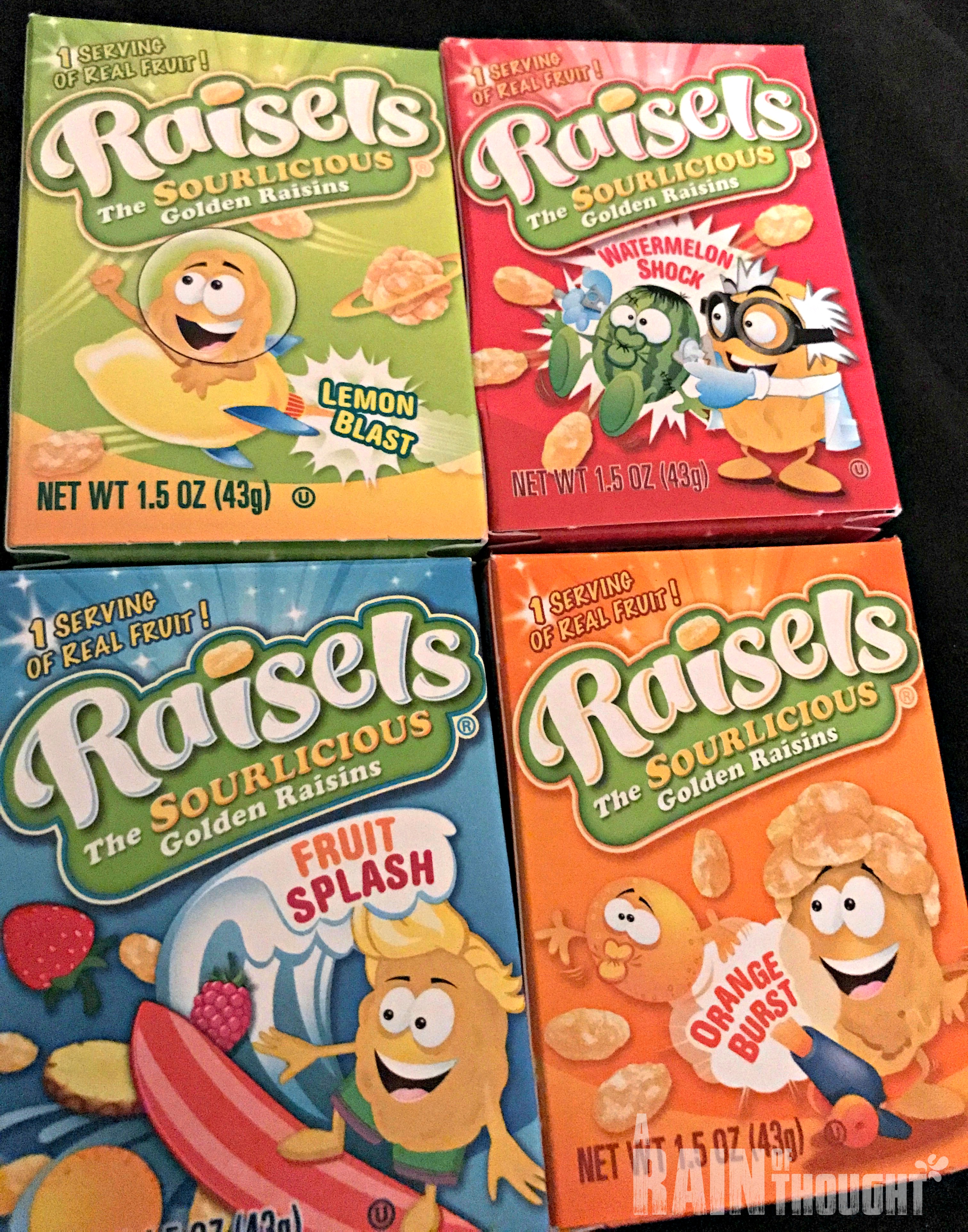 Raisels, Raisels, Raisels! How do I love thee. Let me count the ways. These party in your mouth sour snacks were the very first thing I tasted when I arrived at the Back to School bash and I fell in love instantly. I can't begin to explain how amazingly delicious these snacks are.
When I got home, I told my son he had to try them and gave him a box as he headed out the door. Two minutes later he called me and said, "Where can we get these? We need a whole box. They are so good". I knew I wasn't alone.
I went to work the next day and told my interns they had to try them. They too saw the light.
I haven't stopped telling people about them and now I'm telling you. You should try them. You should buy them for your children. You should buy them for your friends. I can even give you a 30% discount code to try them. Visit Raisels.com and enter code MomTrends17 . You're welcome. Oh, if you'd like to order and send me some, email me for my address. I'm serious.
Edit to clarify: These are actual raisins NOT candy. They're dipped in A sour mix.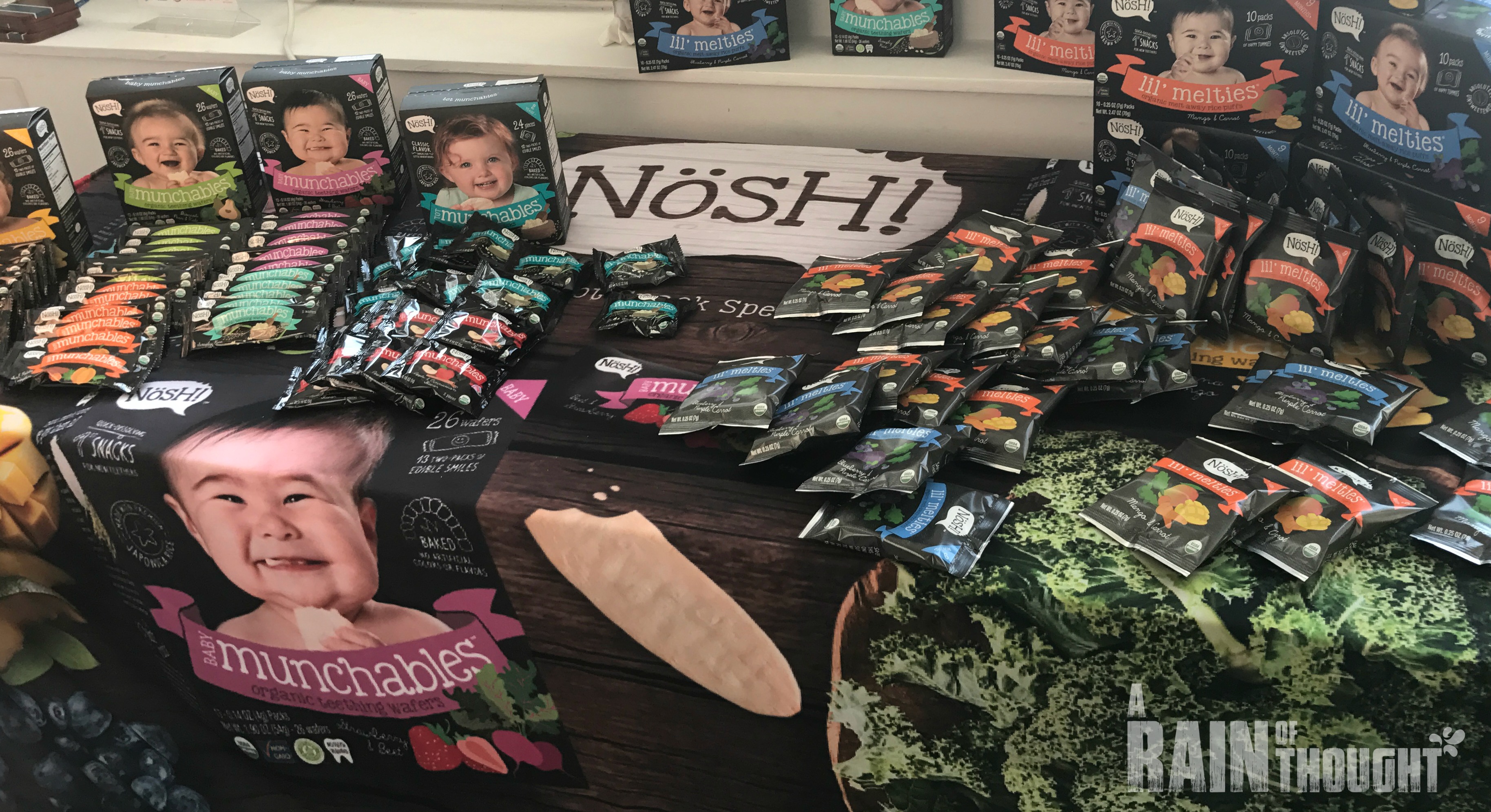 Nosh! is for babies, infants and toddlers and perfect for daycare and nursery school snacks. They're made with organic Japonica rice and your little ones will love the little bite size servings. No more lugging those big bags of rice cakes. Just pop a couple of bags in your baby bag or lunch box and off you go!
Fashion Forward…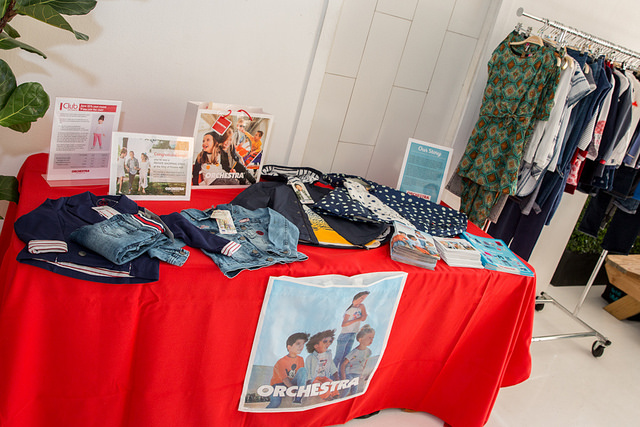 It's not Back to School shopping with out clothes. It's hard enough keeping up with what's hot in fashion for yourself let alone making sure the kids looks trendy for class. Orchestra to the rescue. Their line is a combination of classic and hip.  Every piece was so unique and looked comfy. We were even treated to a little fashion show with some of the bloggers children getting to strut down the runway.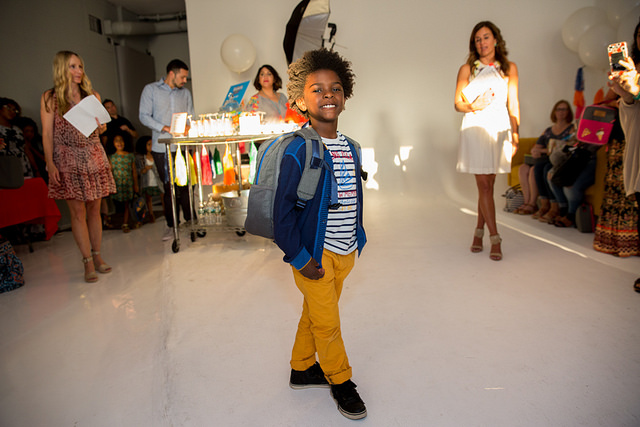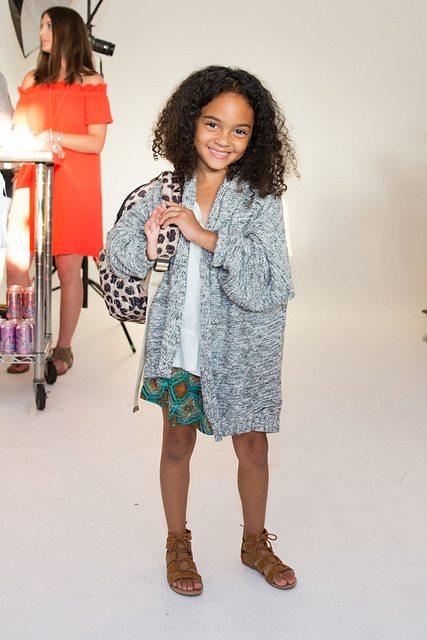 All in all it was a fun day getting the buzz on what's trending for Back to School. Make sure you click the links to learn more about the different products and don't forget to use the 30% discount for the Raisels. May your Back to School shopping be easy, budget friendly and trendy!
Which of these products are you interested in trying out?
This is not a sponsored post. I attended this event as invited media. All opinions are solely mine.