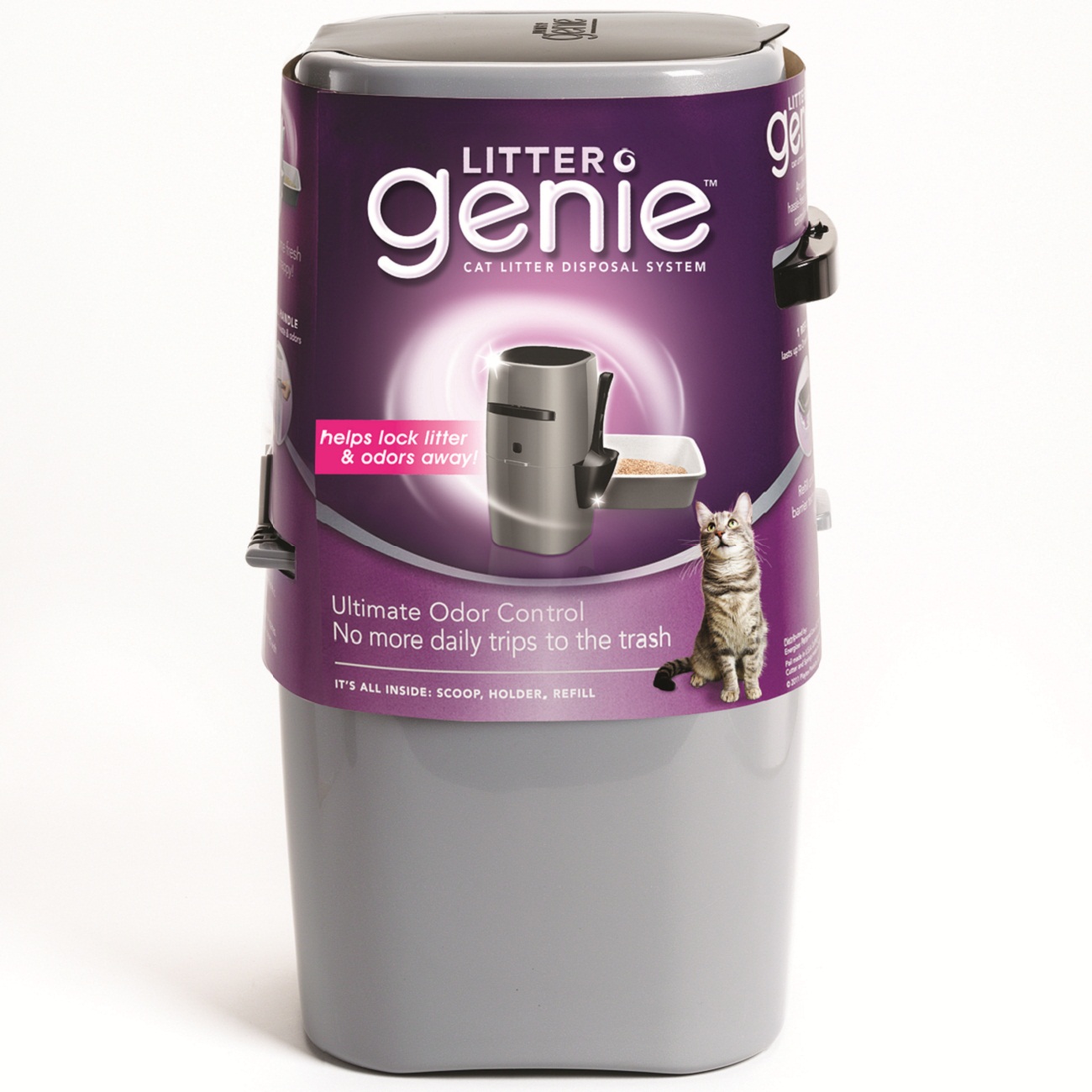 We love our cats but, we definitely don't like the chore of cleaning the cat litter. It's unavoidable and a pain but, Litter Genie is trying to make it a little bit easier.
We have two cats so that means twice as much cat litter to clean up which is not fun at all. Which is why I was really looking forward to trying out the Litter Genie. I can just scoop and dump in the genie and forget about it for at least  2 weeks if you have one cat or one week if you have two. This saves me a lot of trips to the outside dumpster since cat litter has to be taken out immediately because of the overpowering odor.
What I like about it is that it's not complex. There's no bells or whistles. Just pop the top open, dump and keep on going with your life.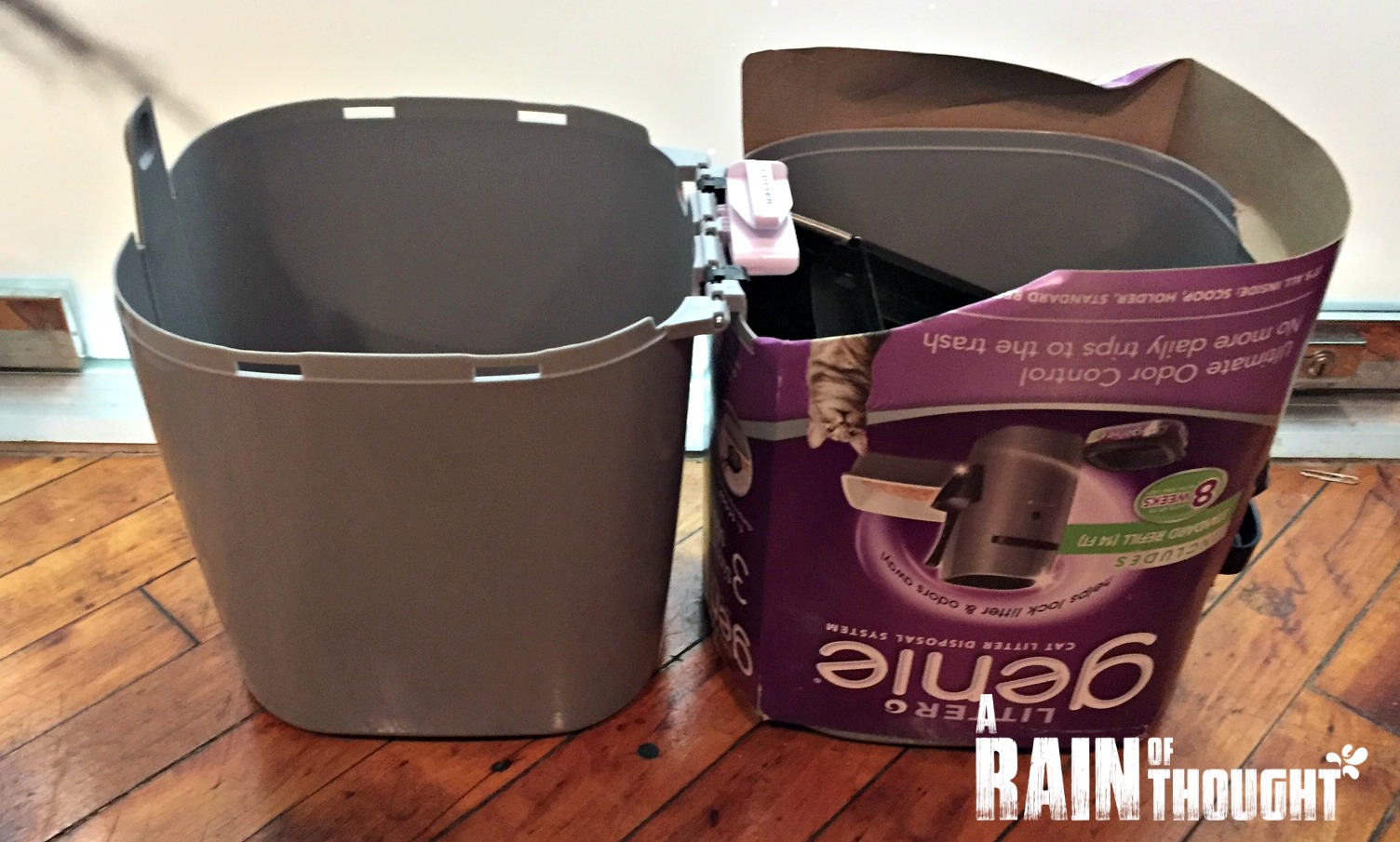 It's also easy enough to clean as you can see in the photo that it opens up right in half so you can disinfect it as needed.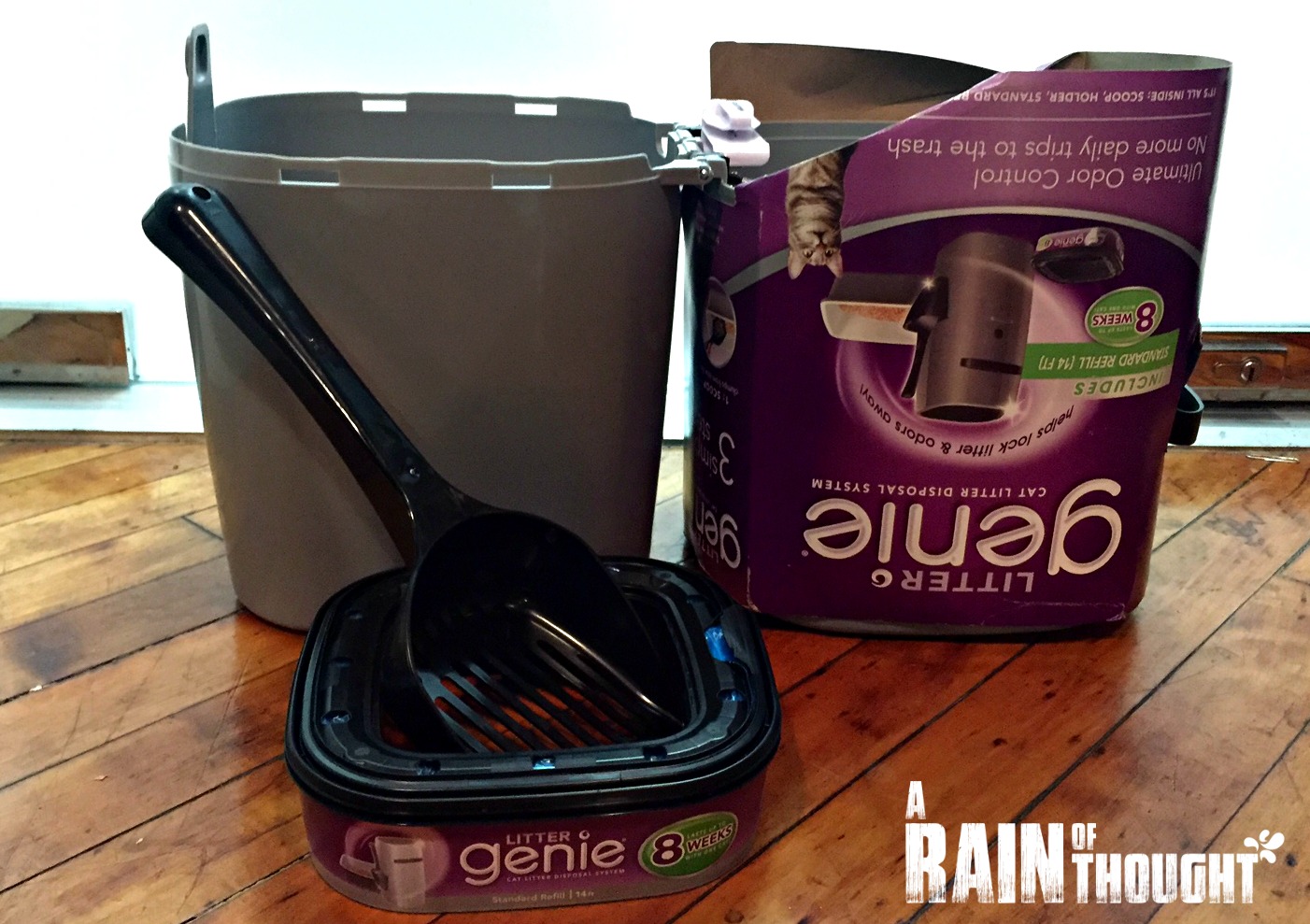 It also comes with a handy scooper and 8 weeks worth of bags.
Did the Litter Genie Work?
I am very very happy to report that the litter genie did indeed make my life easier. Being able to scoop, dump and go about my days without having to bag the litter and take it out really did make a difference and there is no odor at all. That bad boy seals everything in so you don't have to worry about the embarrassing smell of dirty cat litter wafting around the house.
The Litter Genie® Pail holds up to two weeks of cat litter (for one cat) and with the seven-layer refill bags, it helps lock stinky germs and odors away too. So, you can forget about those constant trips to the trash!
You can get your very own Litter Genie at Amazon, Petco, Pet Smart, Target, Walmart,  Chewy.com and other retailers where pet products are sold.
Make sure you stay socially connected to Litter Genie: Website | Facebook| Instagram | Twitter
Powered by BrandBacker.