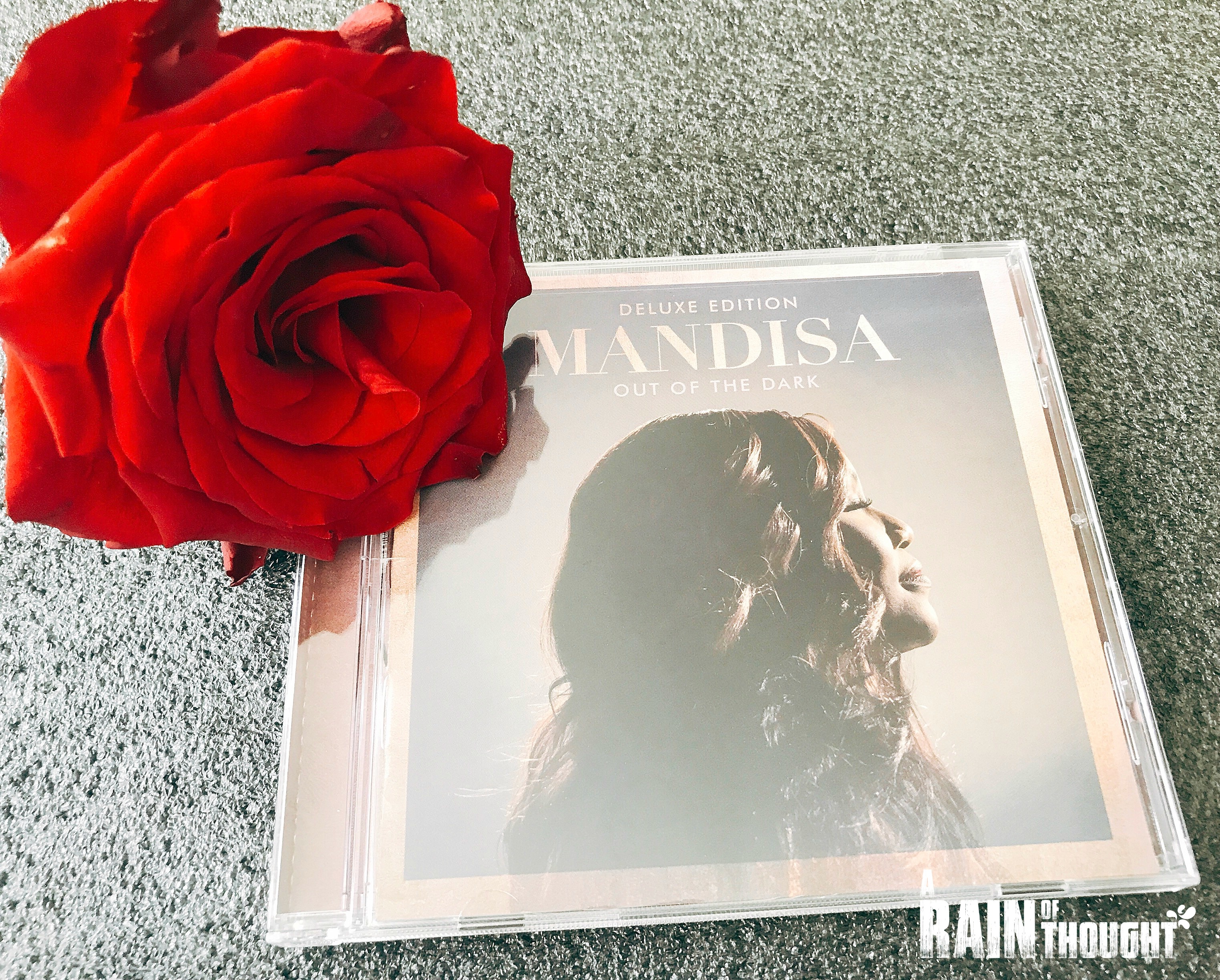 American Idol has a long list of talent that has crossed their stage and Mandisa is no exception. Though she didn't win her season, she continues to have success and her latest album "Out of the Dark" is testament that her light will shine bright for a long time. However, that light dimmed for three years as Mandisa struggled out of the spotlight.
Mandisa's last album "Overcomer" which was released in 2013 was a dedication to her close friend Kisha who was battling breast cancer. Kisha lost the battle in 2014 leaving Mandisa heartbroken. She fell into a deep depression for three years. 
"Out of the Dark" opens with voice mails from concerned friends reaching out to Mandisa to make sure she is okay. Worried that they haven't heard from her in days, weeks and even years. She realized it was time to lift herself up and out of her darkness and sorrow. She believes if she had kept going down the road she was on, she would not be here today. God stepped in and lifted her out of that pit by using her close friends to communicate their love for her and God's love for her.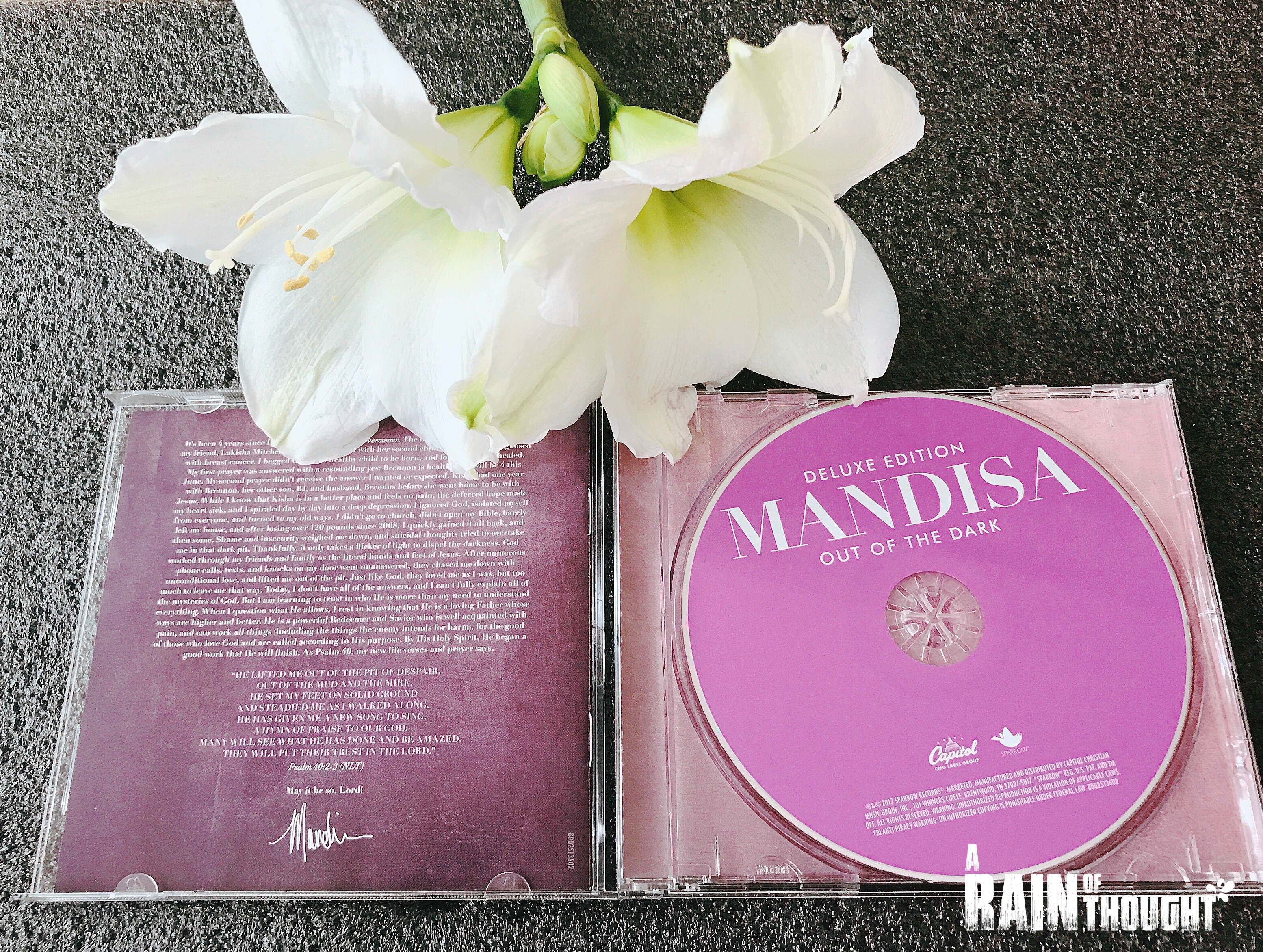 The first track on the album "I'm Still Here" is probably my favorite. It has an upbeat sound as she recounts  her journey to depression and  how she came out of it. In the very catchy chorus she belts:
I'm still here/Hope is rising waking  up my soul/I'm still here/all my broken turning beautiful
The title track of the album is my next favorite and continues with the theme of how her friend's and faith helped  bring her  back "into the light".
Rounding out my top 3 favorites is "Bleed the Same" featuring hip hop christian recording artist TobyMac and a speech by Kirk Franklin  in the beginning that is very much a message that needs to be  heard in this day and time when our differences seem to be bringing so much division.
Mandisa's voice is powerful and undeniable. This album is Mandisa's way of letting her fans into her story – it's called 'Out Of The Dark' because that is exactly where God lifted her out of!
Watch Mandisa perform an acoustic version of "Unfinished" her new album "Out of the Dark"
You can purchase a digital copy of "Out of the Dark" here. We're also giving a copy away to one lucky reader. You can enter to win below. Good Luck!
Have you overcome something difficult recently? Share with us in the comments.
Enter to Win Mandisa "Out of the Dark"
I received a copy of the cd for review. All thoughts and opinions are mine.
Giveaway Rules:
"Disclosure (in accordance with the FTC's 16 CFR, Part 255:  "Guides Concerning the Use of Endorsements and Testimonials in Advertising"):  Many thanks to Propeller Consulting, LLC for providing this prize for the giveaway.  Choice of winners and opinions are 100% my own and NOT influenced by monetary compensation.  I did receive a sample of the product in exchange for this review and post.
Only one entrant per mailing address, per giveaway.  If you have won a prize from our sponsor Propeller /FlyBy Promotions in the last 30 days on the same blog, you are not eligible to win.  Or if you have won the same prize on another blog, you are not eligible to win it again.  Winner is subject to eligibility verification.