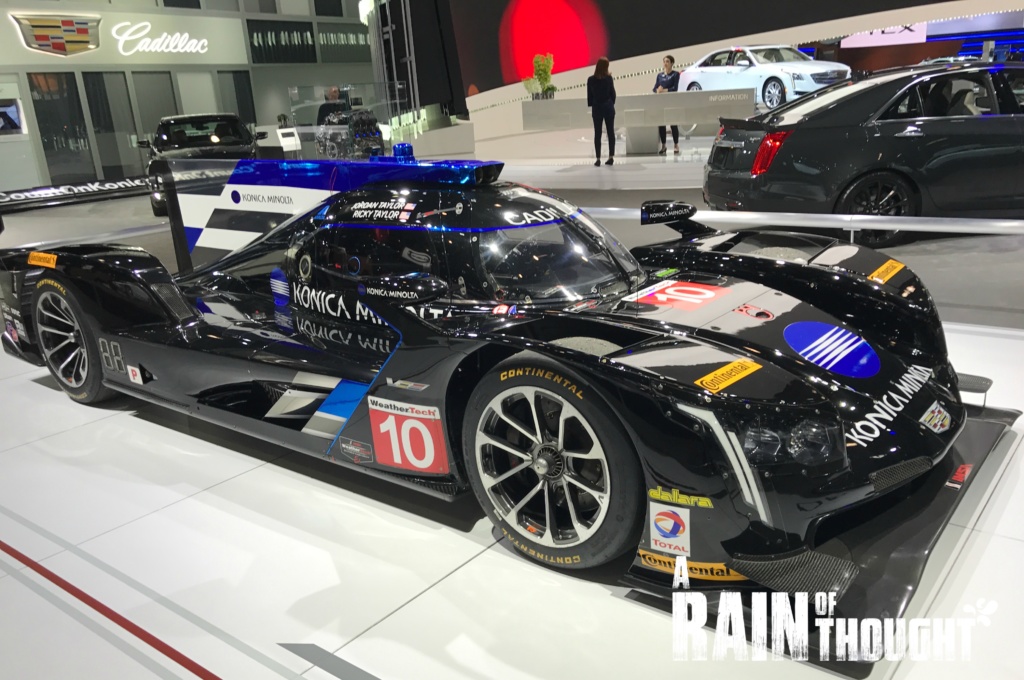 The New York International Auto Show raced into Jacob Javits Center and I was lucky enough to get a sneak peek thanks to a Girl's Night Out event hosted by SheBuysCars.com and  sponsored by Toyota, Mazda and Genesis.
A night of drinks, cars and my fellow lady bloggers sounds like a great night of fun to be had and that's exactly what transpired. In addition to getting to preview the all of the cars before the event was open to the public, we were also given tips on how to improve our blogging and social media at each station.
Kicking It Off At Toyota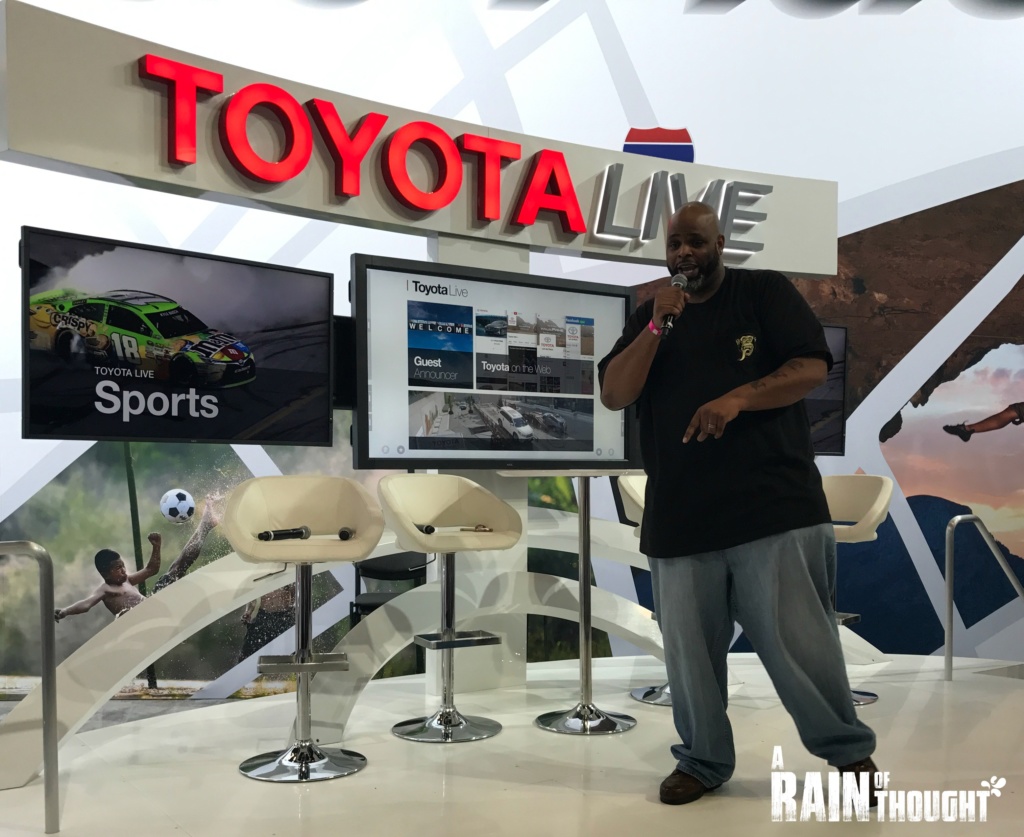 Daymon Patterson opened the night for us at Toyota. He's a YouTube sensation and popular food blogger that goes by @DaymDrops. He talked about best practices with YouTube thumbnail photos and how to share content that would appeal to your target audience. He's pretty funny and we learned a lot from him.  Then, of course, we had a chance to look at all of the hot and upcoming Toyota cars.
2018 Toyota Camry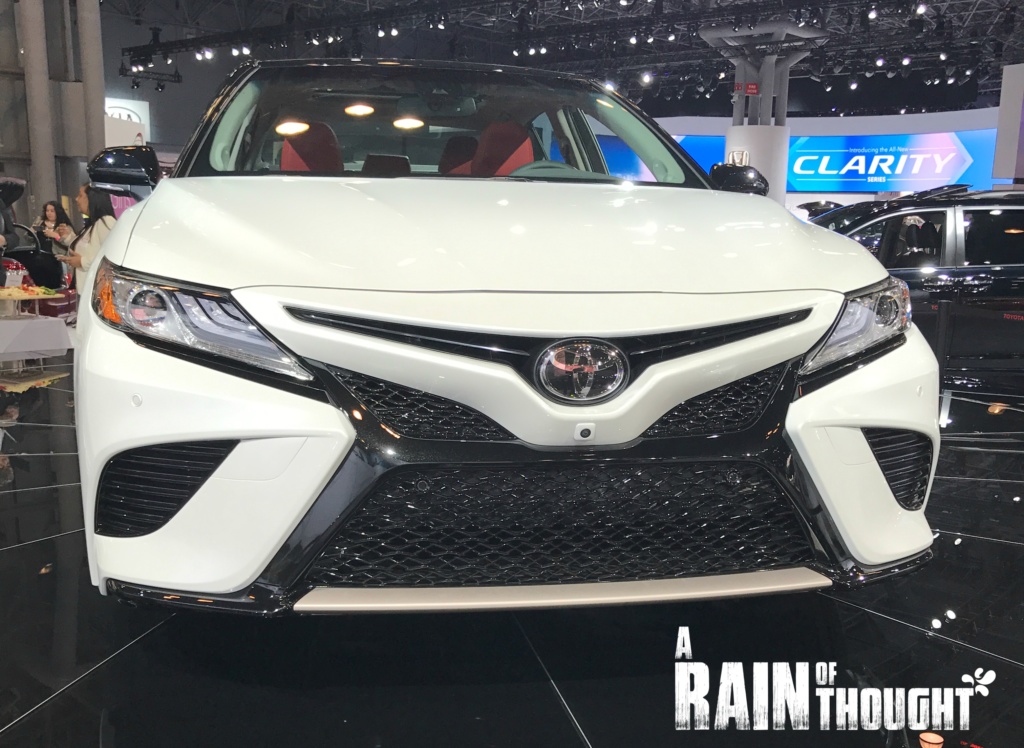 M&M Toyota Camry – Racing Car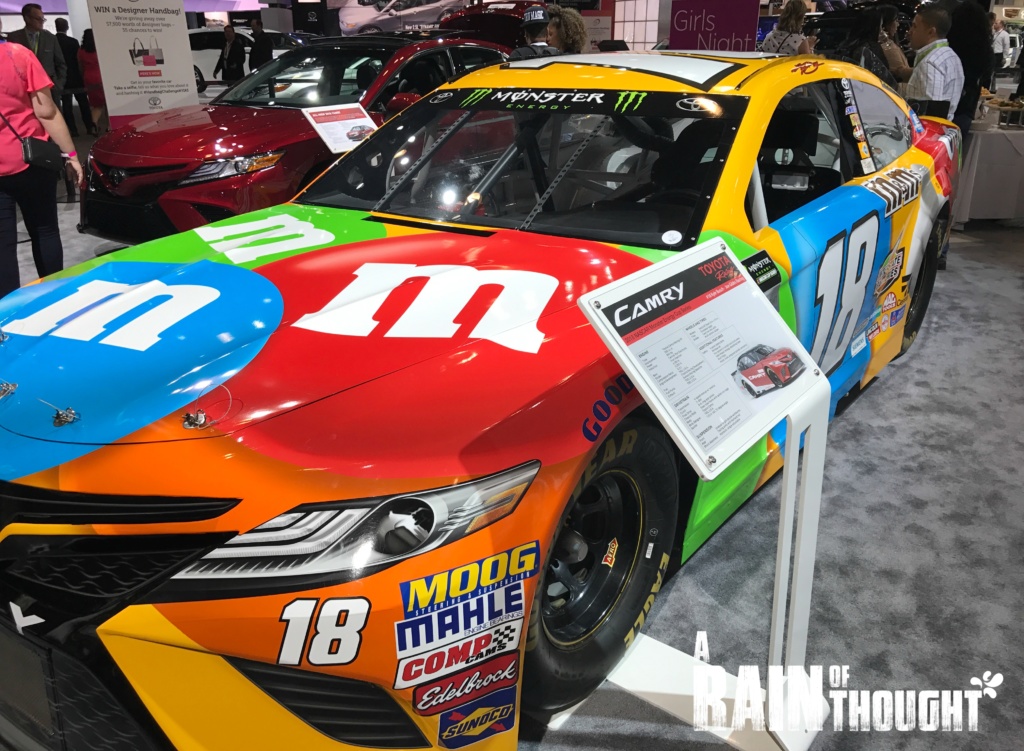 Picture Perfect Mazda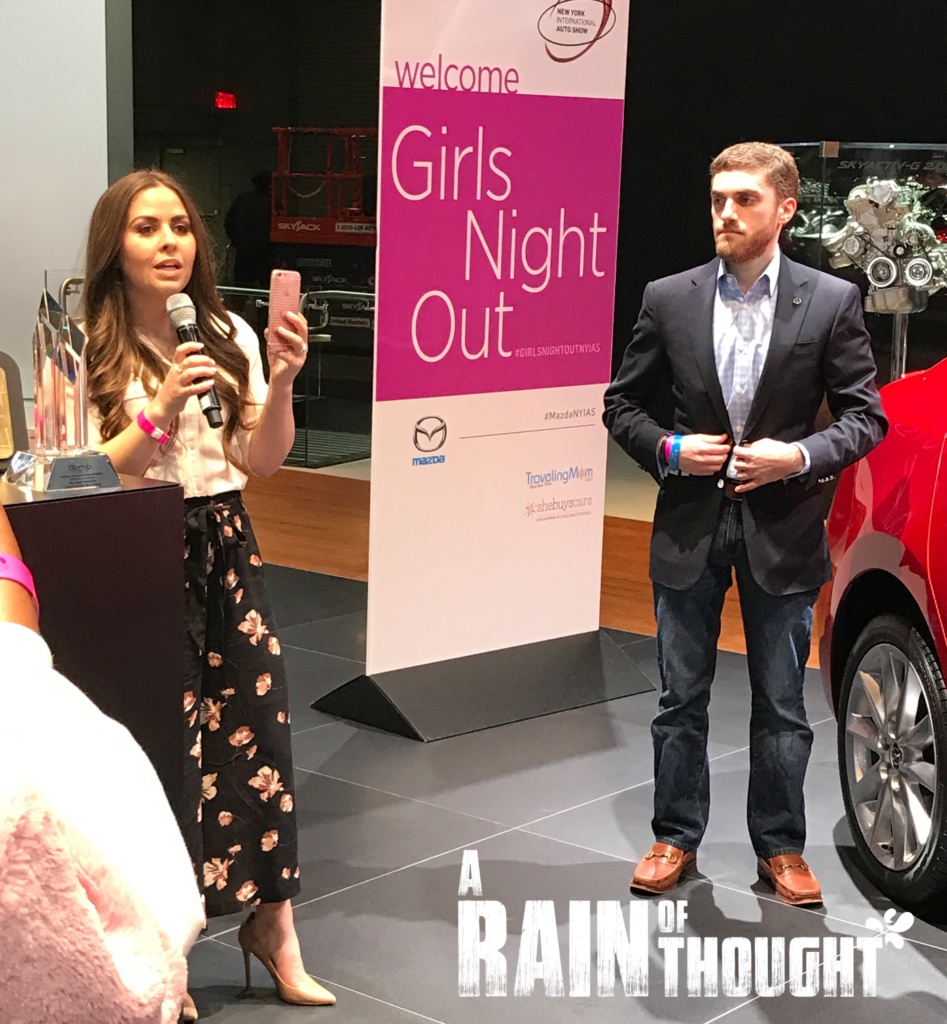 After indulging in wine, cheese and all things Toyota we moved on to our next host, Mazda where Cori Robinson who goes by the social media handle @dresscorilynn shared "the power of pretty" and how to engage your audience on Instagram and Snapchat. I'll share those incredibly helpful tips in a separate post. Then it was on to check out the latest from Mazda.
2017 Mazda 6 Grand Touring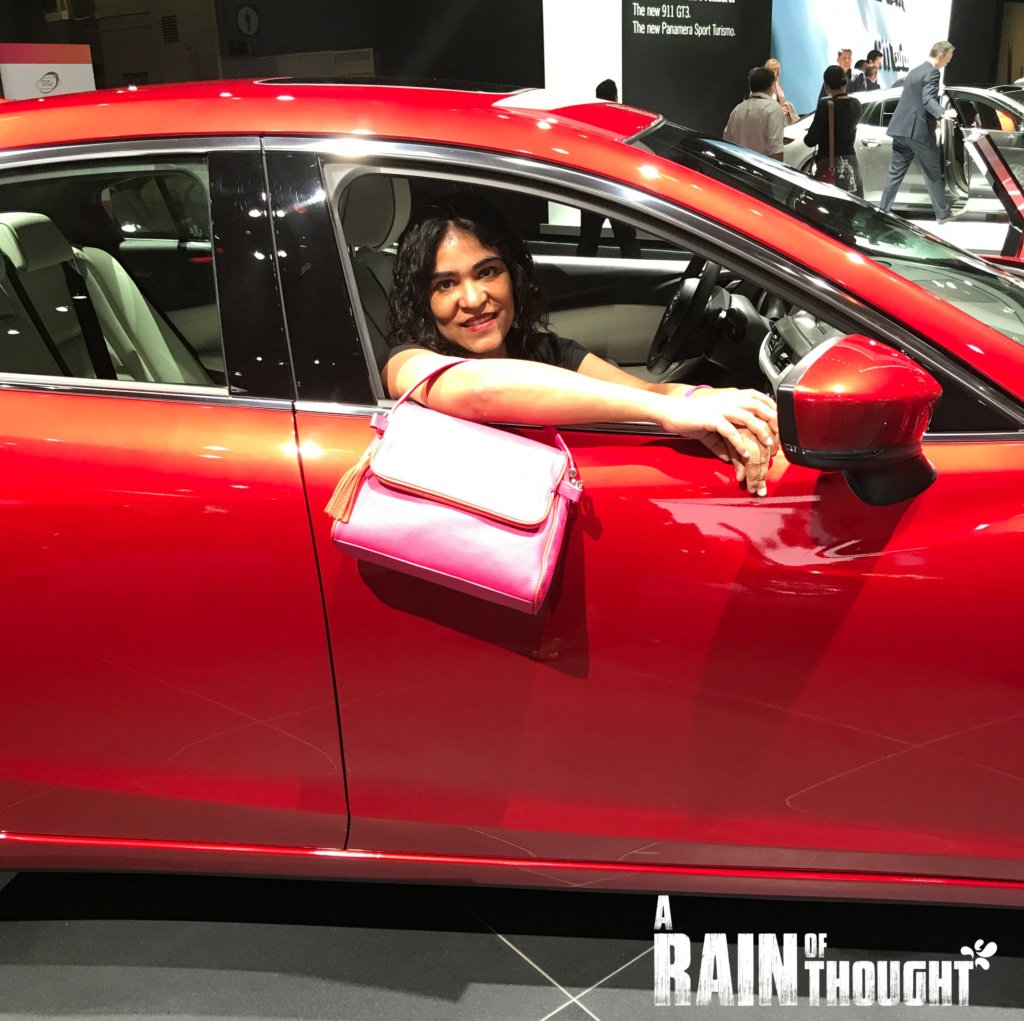 2017 Mazda MX-5 RF GT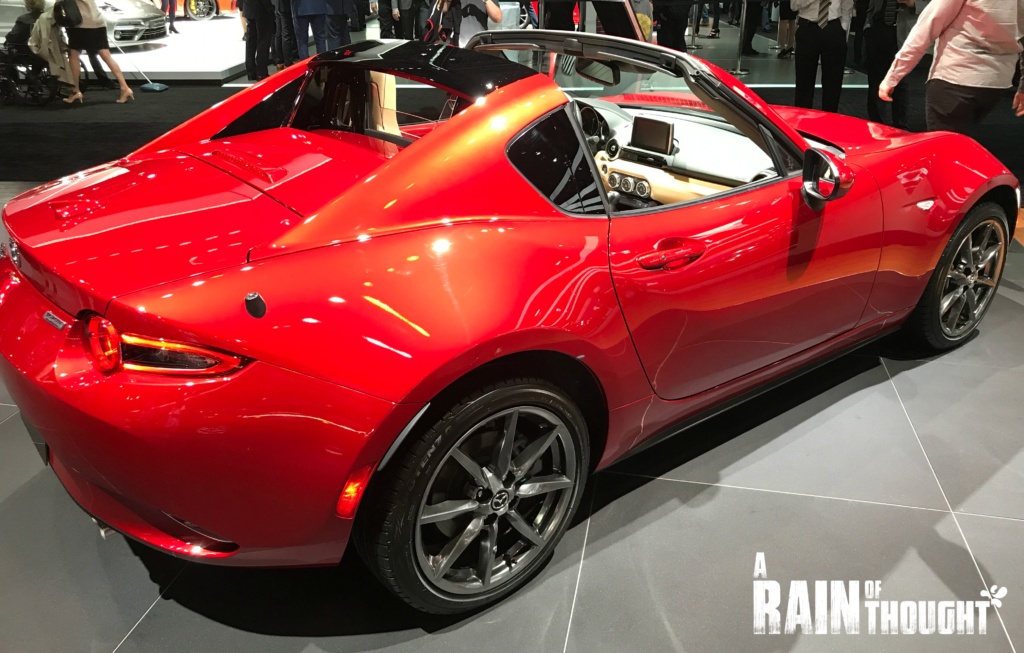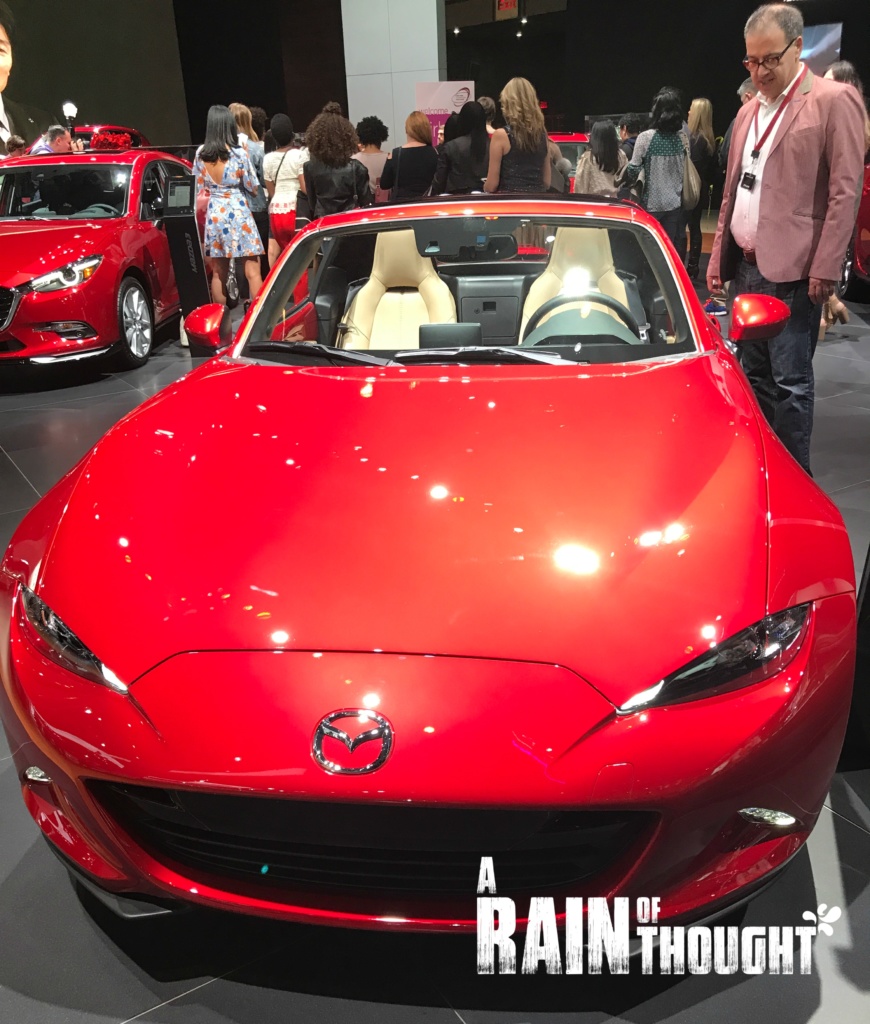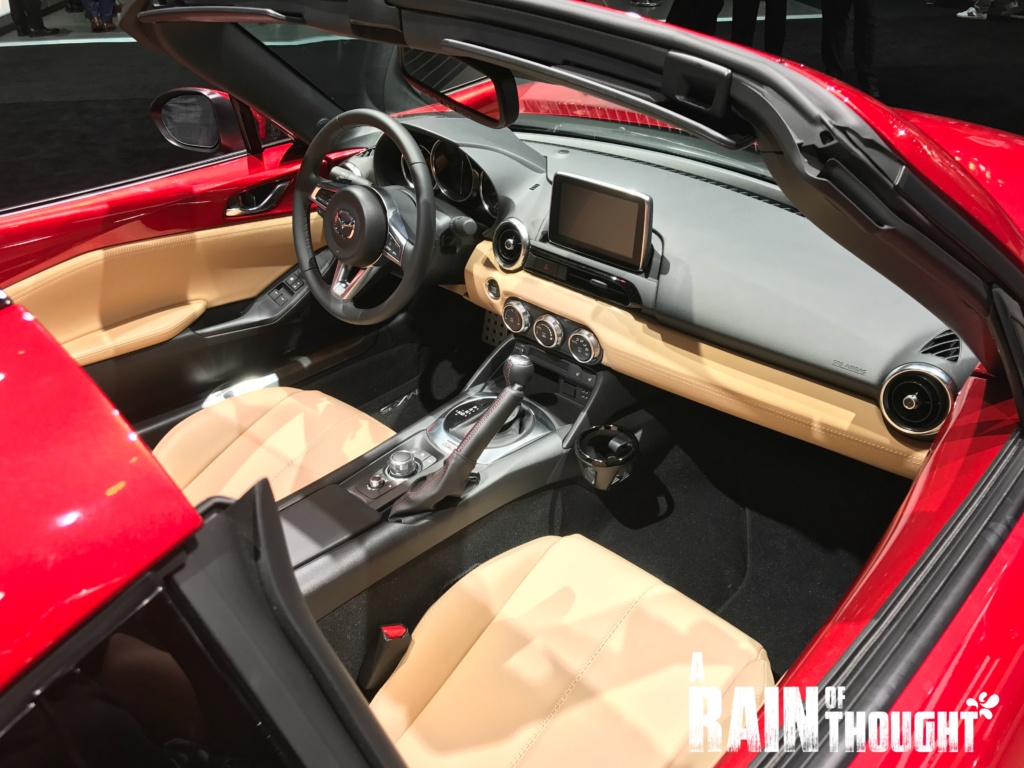 Champagne Toast with Genesis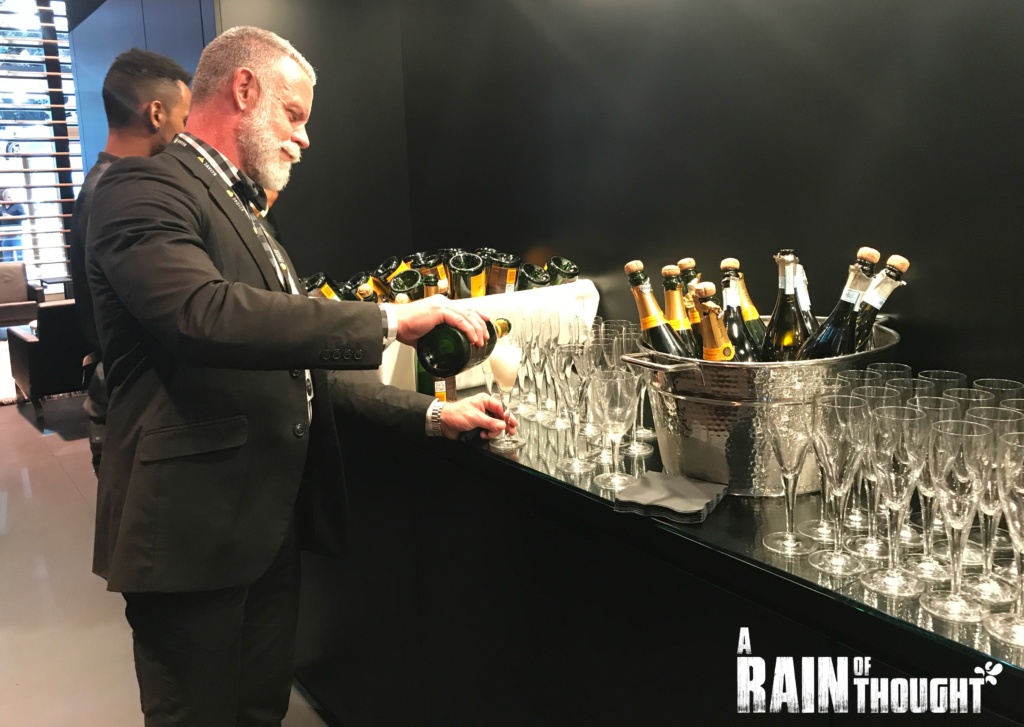 Our last stop of the #SheBuysCars Girls Night Out tour of the New York Auto Show was Genesis where they served bubbly and Godiva chocolates as we listened to professional photographer Sam Horine (@samhorine) share tips on creating a celebrated Instagram channel, building an audience and creating engagement.
Genesis GV80 Fuel Cell Concept SUV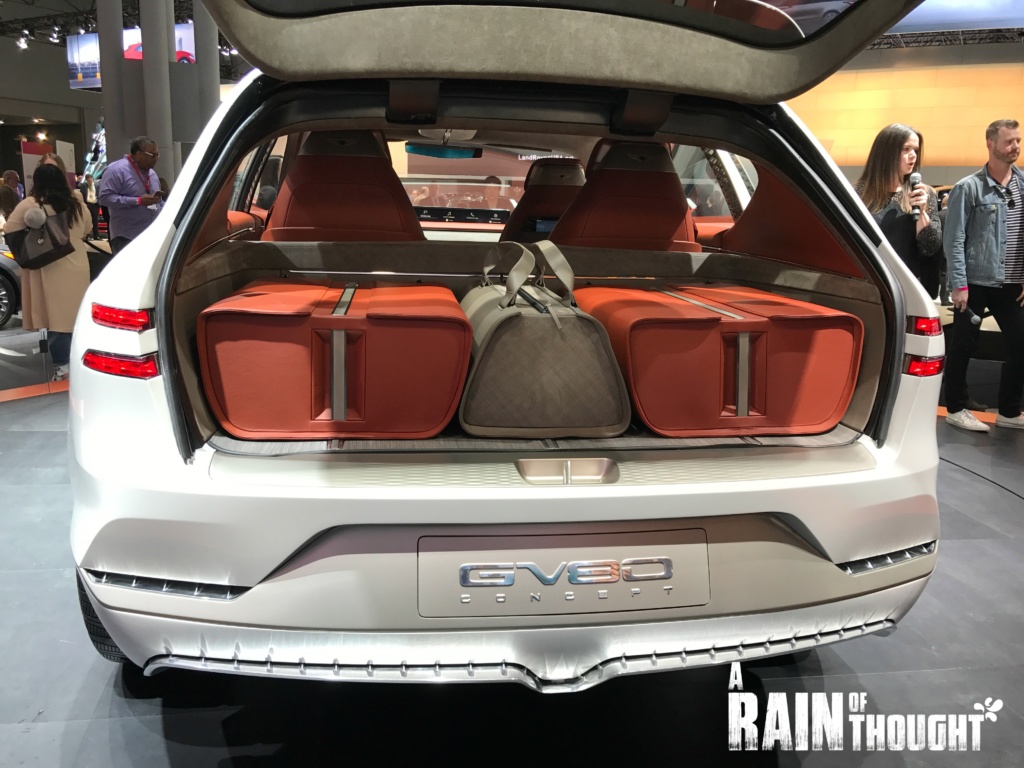 After the Girls Night Out mini-tour the party continued between the Toyota showroom and the Genesis showroom and we had the chance to walk around the entire span of the Jacob Javitz Center and take in all of the other cars that were on display for the New York International Auto Show. Check out the photos below of all the fun had and more importantly the cars, cars and more cars.
…More Photos from The New York International Auto Show