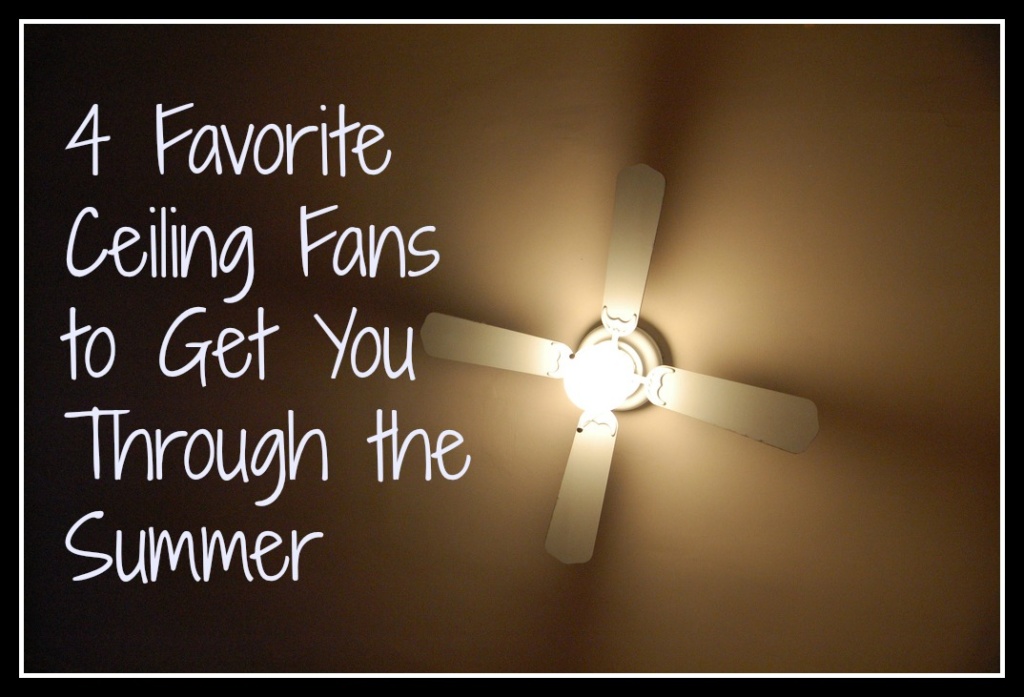 I remember the first apartment that I moved into that had a ceiling fans. I loved it and vowed to always have one where ever I moved even if I had to have it installed. Luckily, every apartment I've moved into since then has had a fan either in the living room or in the bedroom.
The great thing about ceiling fans is that they help to circulate the natural air that's coming in from outside. That breeze from the spinning blades can be refreshing and a nice balance between using the air conditioner to cool off and opening your windows in the summer.
By the way, did you know that the direction that the blade is spinning makes a difference in the winter versus the summer and  can actually help you save money on your HVAC heating and cooling?
There are so many different styles of ceiling fans that I love that it was hard to narrow it down to just five. I tried to pick something for everyone, whether you're in an apartment or home and in different price ranges.
Fans for Low Ceilings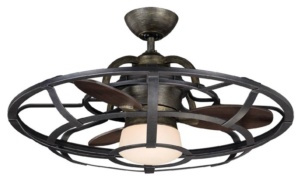 26″ Betty-Jo 3 Blade Ceiling Fan
Most of the apartments that I've lived in here in New York City have had high ceilings. It's pretty much part of the architecture of these old buildings, but the newer buildings and homes tend to have lower ceilings. This is where these fans that have the blades closer to the ceiling almost hugging them will work best.This one is a bit pricey and probably more of an investment for a home, but I absolutely love the way it looks. It's classy and modern at the same time. If you have a tall clumsy person in your life, the metal around the blades will help keep them safe.
Fans for High Ceilings
52″ Minka Aire Wave Distressed Koa Ceiling Fan
Rooms with high ceilings you can get away with a bit more hang time on ceiling fans like a fancy chandelier. The problem most of the time is finding a hang cord that's long and also sturdy so your fan is not wobbling as it spins. You might still have to look out for that tall clumsy person in your life, but if they can't see this bad boy then maybe clumsiness is not their biggest issue.
Fans for Large Rooms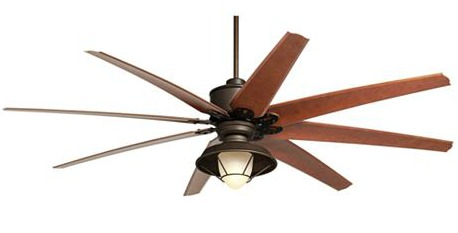 72″ Predator Bronze Outdoor Ceiling Fan with Light Kit
When you have a large room, you need a large fan with long blades. This one tops out at 72-inch blade span. That's a whopping six feet! This fan is recommended for patios and porches and of course huge rooms. It's so beautiful.
Fans for Small Rooms
It was love at first site when I saw this ceiling fan. It's petite and perfect for a small room. It's also a conversation piece. Most fans are all about the blades. This one is like the little propeller that could.
****BONUS****
Fans for Kids Rooms
Fantasy Flyer 48-Inch Blue Ceiling Fan
I only planned to share four types of fans but could not resist this adorable airplane fan. I'd want it in my own room. Your kids will love it.
No matter what type of room you're looking to cool down, it's easy to find something to your liking. As with anything electrical, please do make sure that your ceiling fans are installed by a professional. In the meantime, stay cool and feel free to show me your fan choices in the comments section.
This post contains affiliate links.