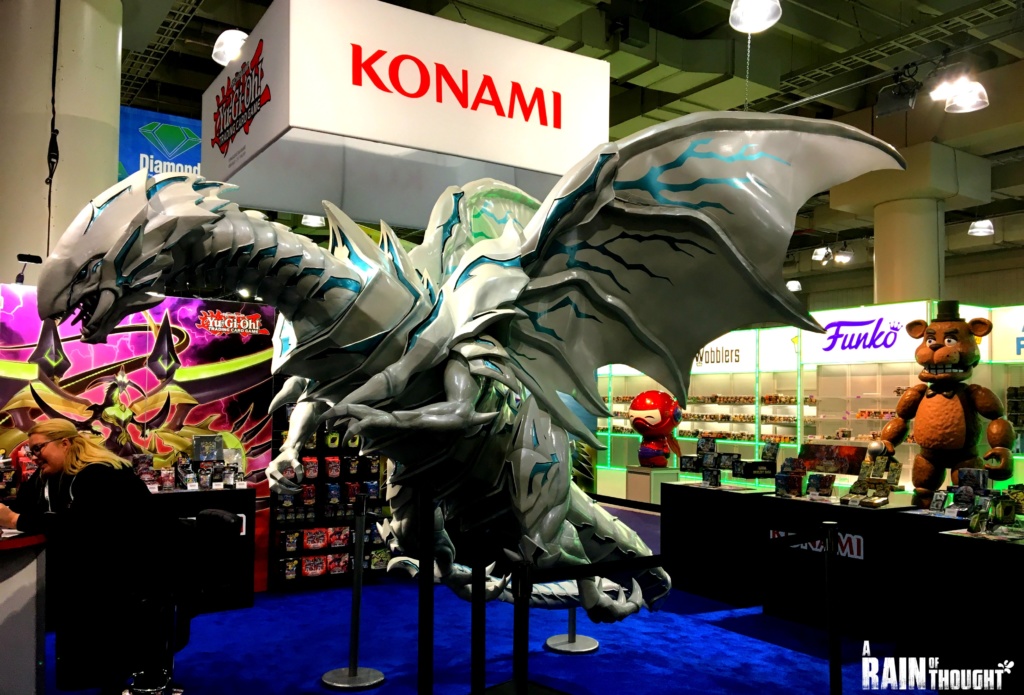 #ToyFair2017 rolled into Jacob Javits Center here in NYC and it was everything you could imagine. It was like a big kids dreamland.
I got a taste of what was to come when I attended the Universal Pre-Party the day before so I was ready to take on all the toys and all the vendors. But, as  you can imagine there was so much to see. There were three levels of toys and I can't possibly post about them all here so, I'll share some of my favorites.
#ToyFair 2017 Favorites
I absolutely fell in love with this guy. How can you resist bubbles that taste like candy? Plus, look at him? And check out his dance moves.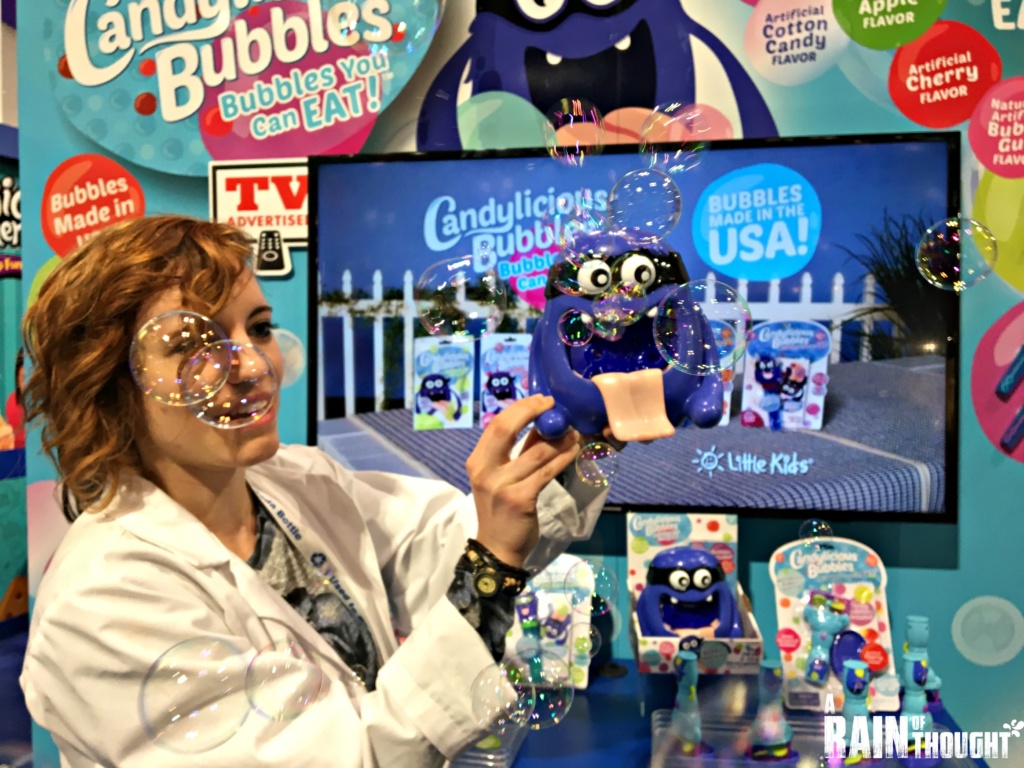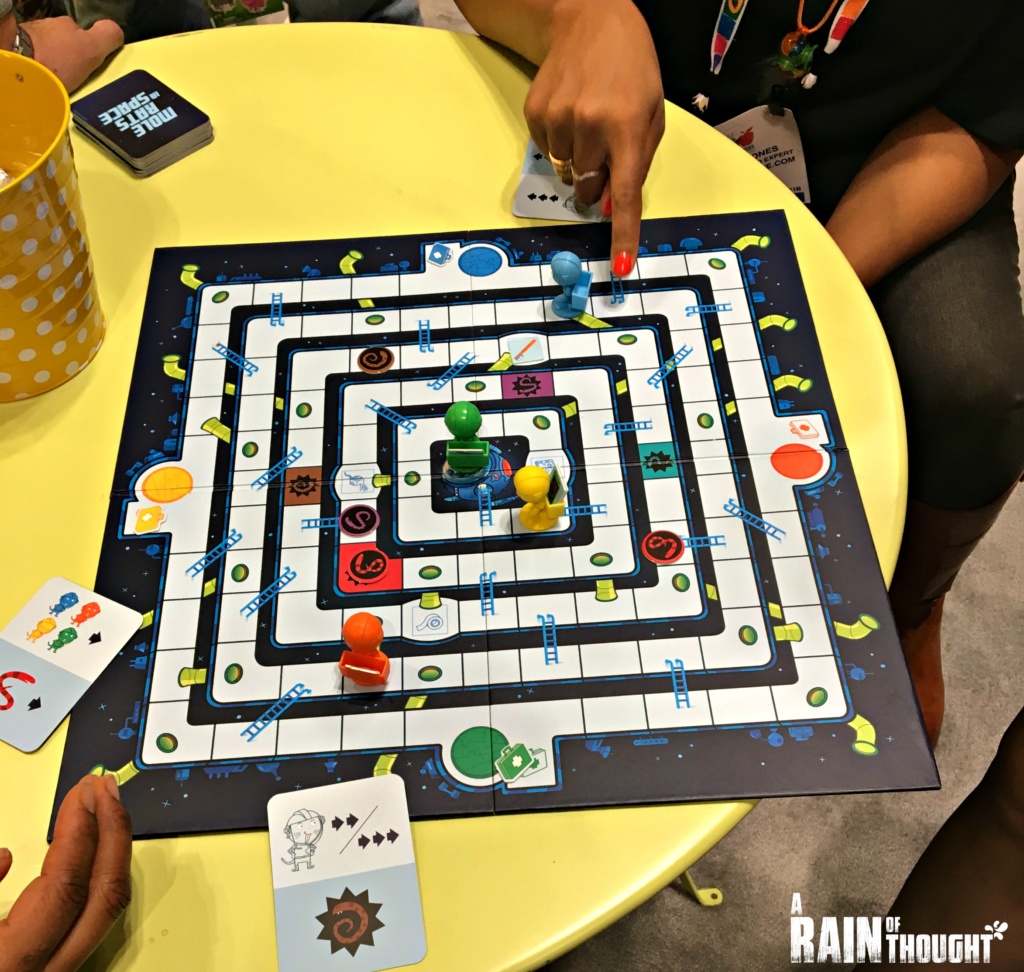 The Peaceable Kingdoms booth was the place to be that's for sure. They had wine, cheese and great games like Mole Rats in Space. A few of us didn't think we'd have time to actually sit and play the game but, it draws you in and pretty soon we were plotting the next move and the next one. It's an all or nothing type of game that you have to work together as a team to win. We didn't win but, it sure was a lot of fun.
I was amazed by these handmade figurines from Cryptozoic. The gentleman who made them said that though the company appears to be big it's actually a really small operation which is one of the many reasons I have to support them and hope that you do too.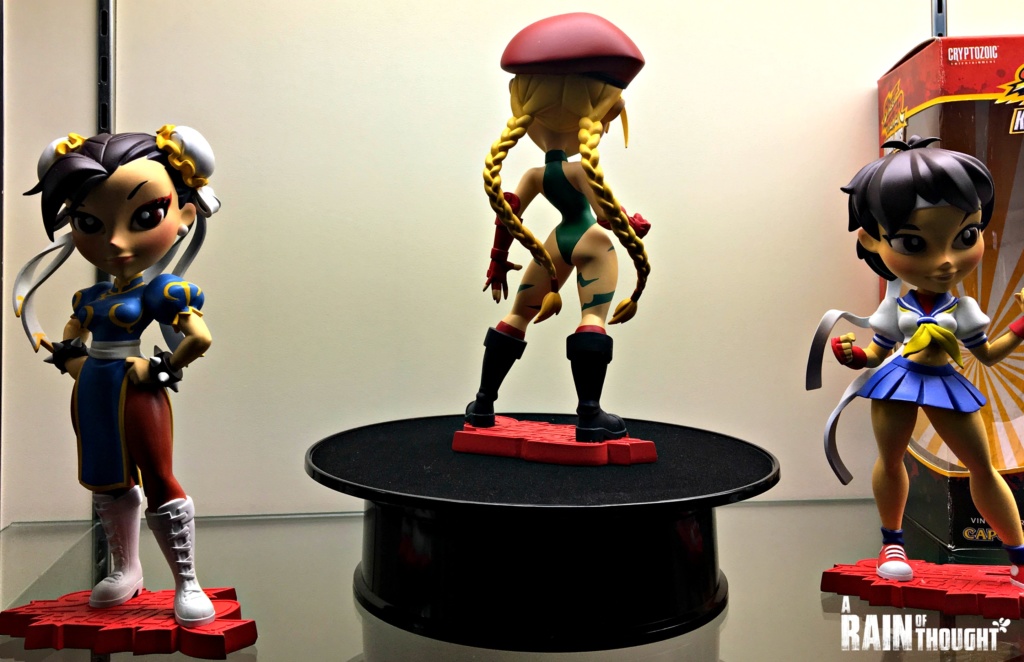 Another reason is the incredible detail in these Street Fighter figurines. These were just the samples so, they might not be on the site or Amazon just yet but, look out for them later this year.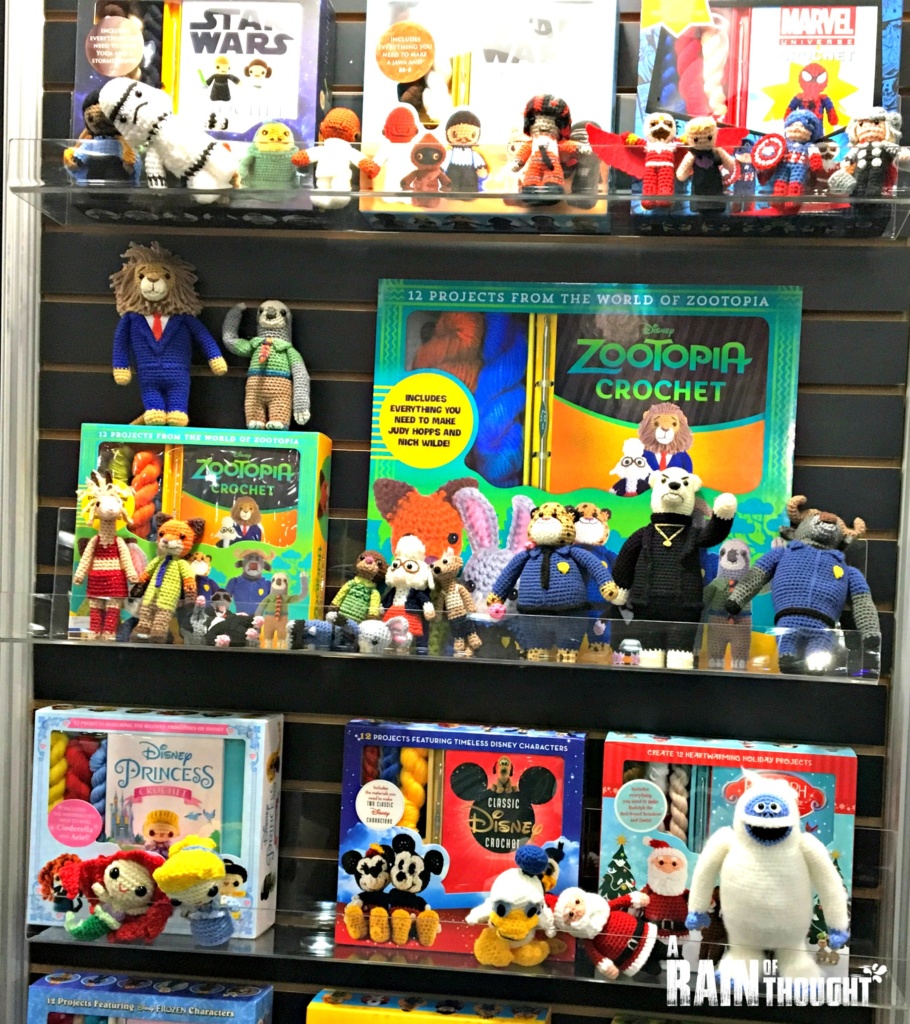 First of all, I love crocheting. Secondly, I love Spiderman so I had to stop at this booth. I don't recall the company that was promoting this adorable crochet kits but, they did tell me that the kits are more for older kids and adults to make for their kids. They come with a book and enough yarn to make one or two dolls but, they bring the patterns for all the dolls that you see on the box so you can just go to the crafts store and by the yarn you need to make the other dolls.
Surprizamals are so cute. These pictured are part of their CareBear collection. The first edition of the dolls are no longer available and they just released the 2nd edition. I was gifted a doll from the first collection, Ella Elephant who I will love and cherish forever. I also just received some Surprizamals from the second edition. I'll do a separate post about them and will have my friend's daughter reveal them.
There was indeed a lot to see and though I couldn't bring  you everything in this post I'm hoping to share with you some of the other great toys throughout the rest of the year. Starting with Surprizamals. Look out for that post soon.
'Til next time.