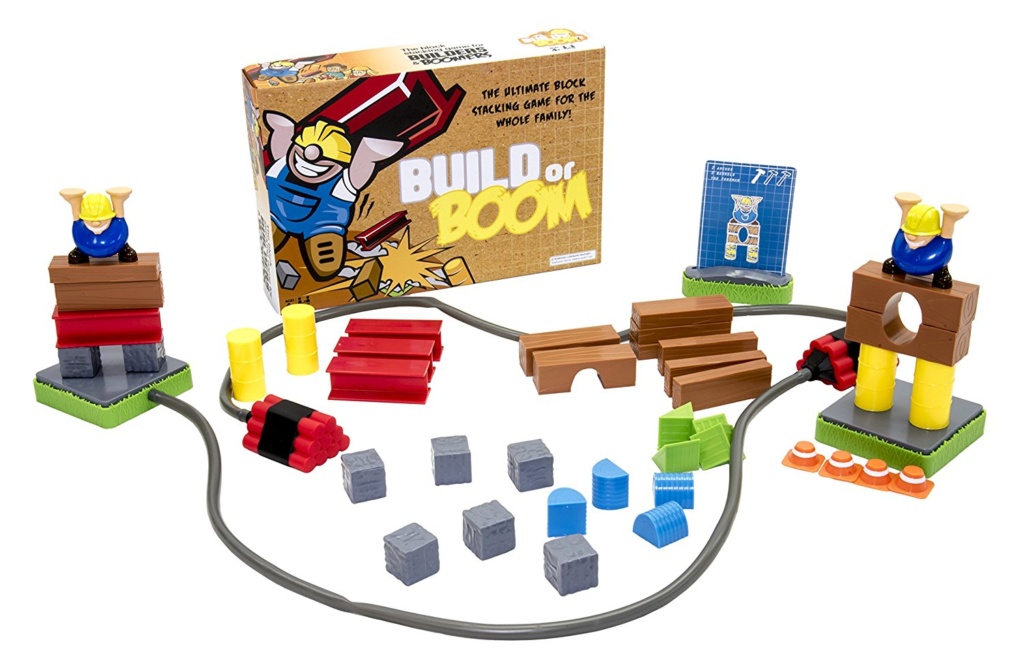 Kids love to build and kids love to destroy which makes this new game from Proto.Toys, Build or Boom , the best of both worlds. The game will be featured at the New York Toy Fair this year and we were lucky enough to get it in advance to play, create and destroy to our hearts content.
The game is a fairly easy concept that a four year old can follow and that older children and even adults can have a blast (pun intended) playing.
We had Raven from Giant Penny Arcade  try out the game with her cousin Xavier and as you can see from the photos they had a lot of fun building their own  structure as fast as they could to destroy the other persons structure.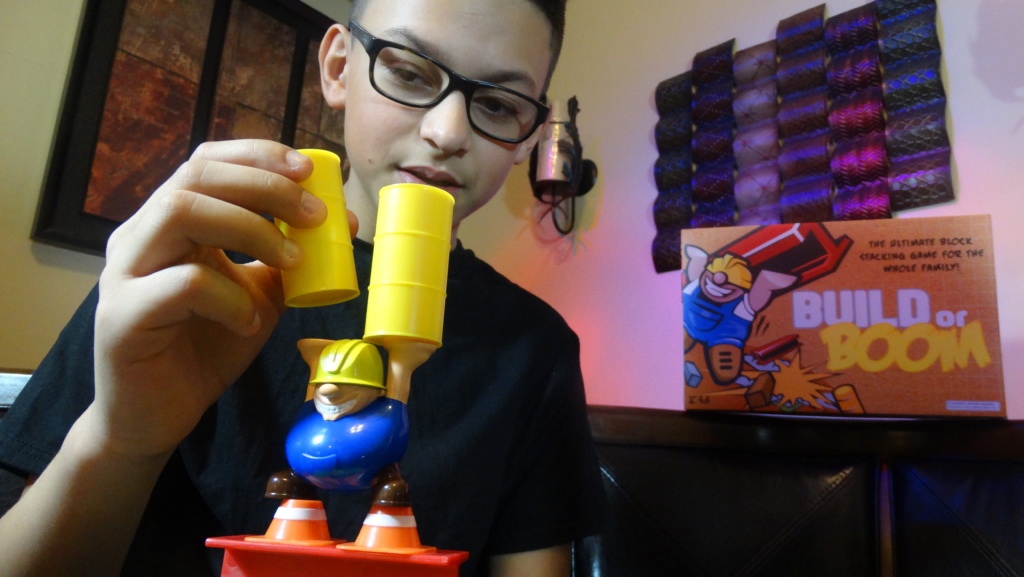 Build or Boom comes with 40 Vibrant Plastic Blocks, 2 Durable Construction Workers, 2 Dynamite Boomers & Platforms, 30 Construction Cards with 3 levels of difficulty. The pieces are a nice size and easy for little kids to hold and sturdy enough for rough and tough older kids.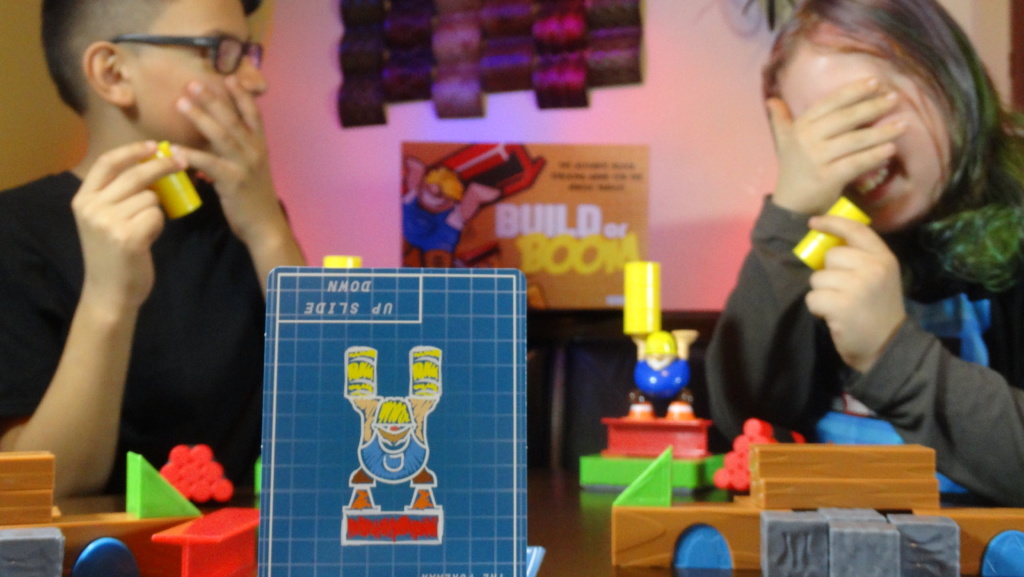 It's a great game that teaches patience and helps with hand/eye coordination and speed. Most importantly, it will cause lots of laughter.
The pictures give you an idea of how fun the game is but, you should also check out this video to see Raven and Xavier building and booming in action:
Build or Boom is available on Amazon.com for $29.99 so make sure you pick it up for your whole family to enjoy. You can also find out more information by visiting https://www.buildorboom.com/.
Build or BOOM • $29.99 • Ages 4+
Stack, stack, boom! This construction-themed game has a big boss looking for the best builders in town. Step in line and see who can be the first to bring the blueprint cards to life. Build your structure carefully but quickly on your platform. If you are the best, then smash your boomer to send your opponents' structure tumbling. This is block stacking and then blocksploding. Kid versus kid and mom versus dad – it's the fun, quick game for all ages. Each game includes over 40 unique building blocks, 30 cards with 3 levels of difficulty, boomers, platforms and of course, fun!