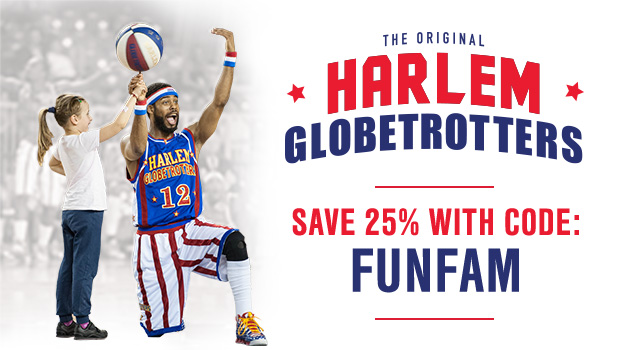 As a kid, one of my favorite things to do was go to basketball games with my dad. He was a huge fan and by default, so was I. We went to high school tournaments and college games but, my favorite was going to see The Harlem Globetrotters. They were famous superstars in my eyes. The skills they possessed and the tricks they performed were so amazing to me which is why I'm really happy to see that they continue to tour and big joy to thousands of families around the world.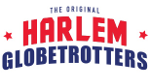 If you haven't had the chance to see them live, they are currently on tour and trust me, you will not be disappointed. Take your family, friends and anyone who you think will enjoy the show.  Also take 25% off your tickets with promo code FUNFAM! Visit www.harlemglobetrotters.com to purchase your tickets today. Check out this clip for a taste of what you'll see:
About The Harlem Globetrotters
The world famous Harlem Globetrotters, featuring some of the most electrifying athletes on the planet, will bring their spectacular show to town this Feb. The famed team will feature a star-studded roster that includes Big Easy Lofton, Ant Atkinson, Hi-Lite Bruton, Thunder Law, Bull Bullard and Cheese Chisholm – plus female stars TNT Lister and Ace Jackson* – the Globetrotters' one-of-a-kind show is unrivaled in the world of family entertainment.
Every game will showcase incredible ball handling wizardry, rim-rattling dunks, trick shots, hilarious comedy and unequaled fan interaction. You won't want your family to miss it!

Don't forget to use promo code FUNFAM to save 25% off your tickets.