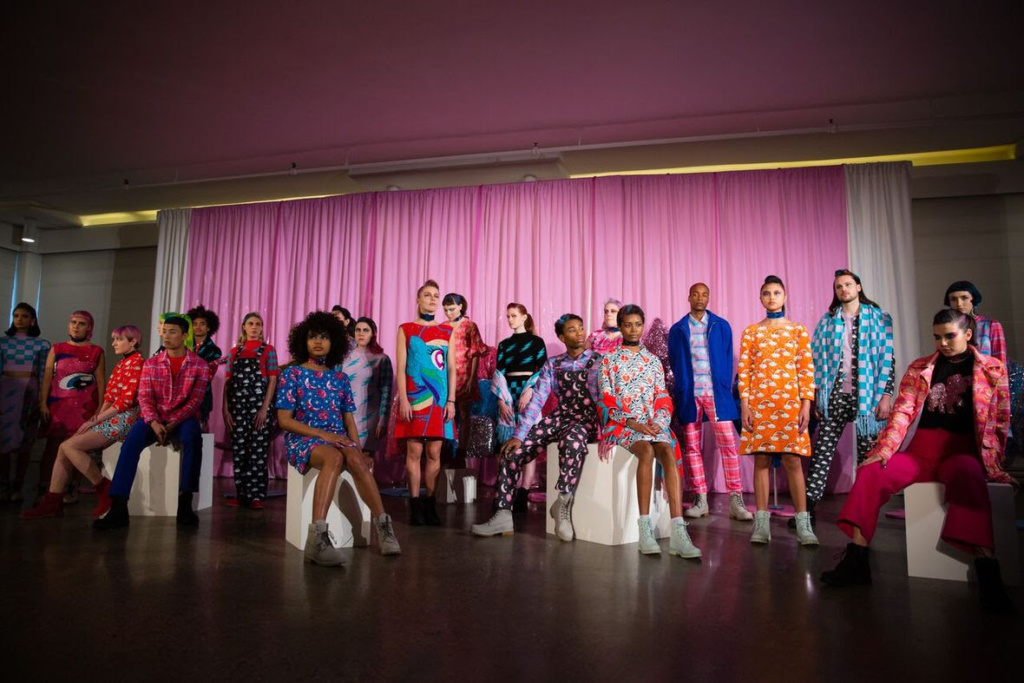 On Wednesday, February 8, 2017, Hayley Elsaesser showed her My Little Pony inspired collection at Milk Studios. In conjunction with Hasbro, the creators of My Little Pony, cosmetic powerhouse MAC Cosmetics and heritage brand Timberland.
Nothing says fun like My Little Pony, rainbows, colors and PEZ candies all rolled into a New York Fashion Week event and that's exactly what we got when Hayley Elsaesser showed her Fall/Winter 2017 collection at Milk Studios in NYC. The Pez candies came in the gift bag and everything else was on display for our eyes to see.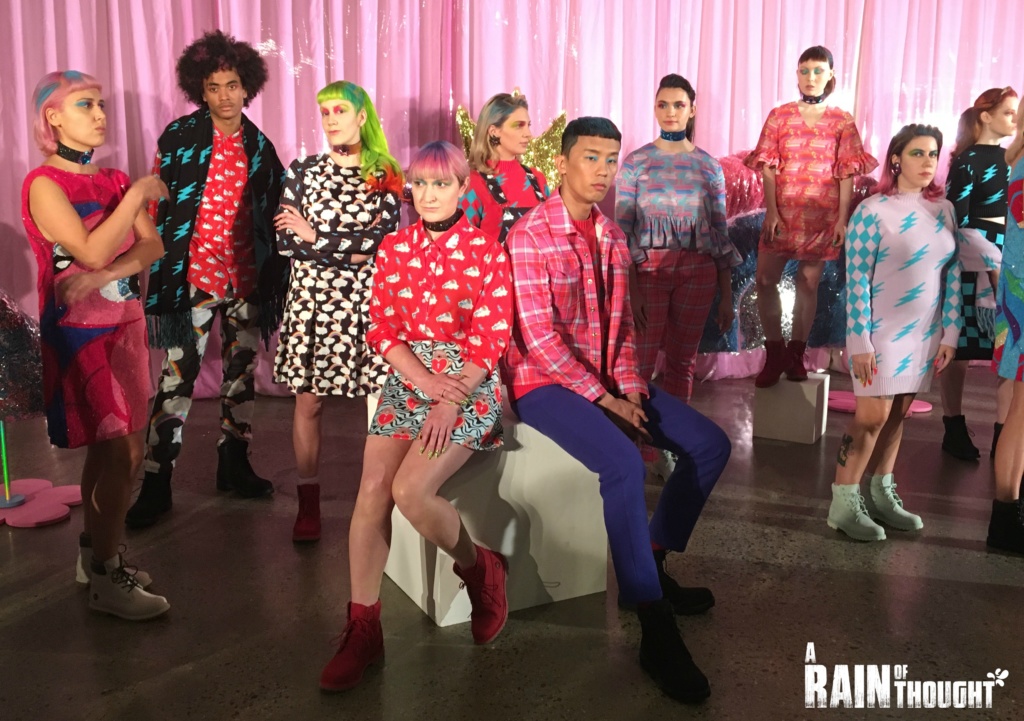 Models sitting or standing on display like mannequins are becoming more and more of the norm for boutique smaller shows and I love it. You can see the outfits and really take in all of the details. Haley had her models standing in Timberland boots for that dash of NYC flair and of course extra added comfort.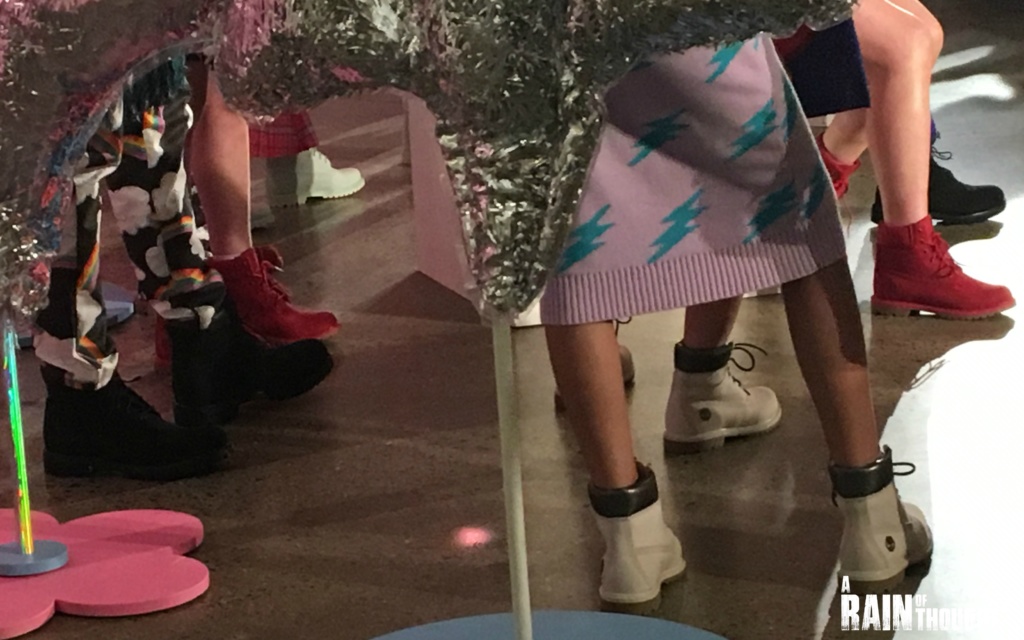 I had some favorites with my first being, this blue number with white stars and pink moons. Part of it had to do with how stunning the model looked in blue but, it's such a fun beautiful dress that i can see myself prancing around to an event where I want to stand out like no other.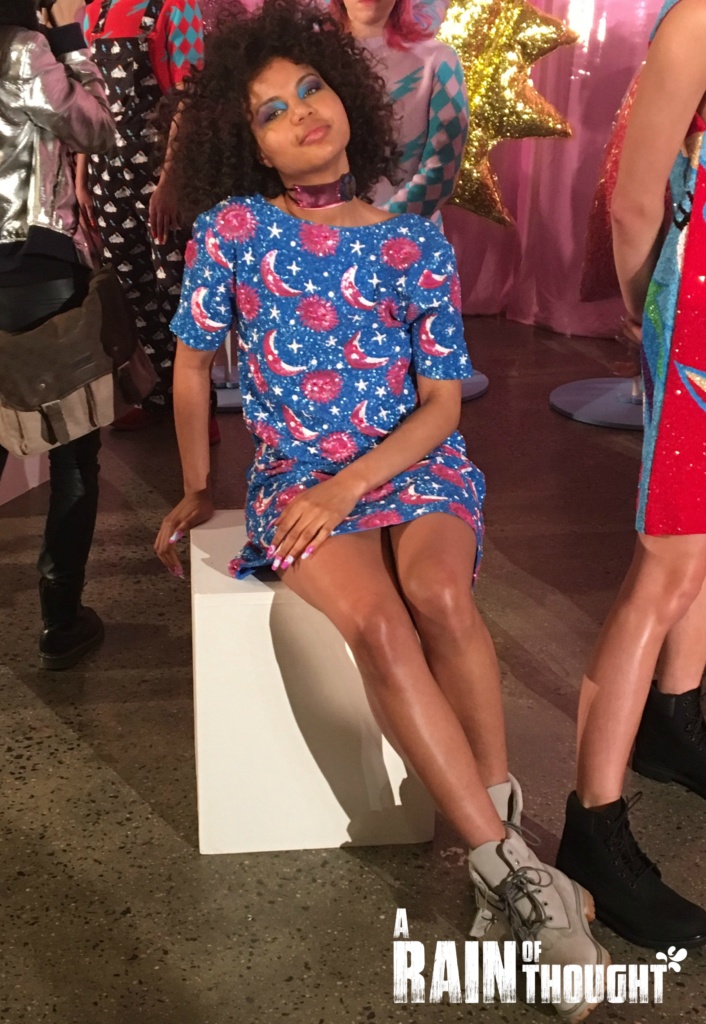 Of course the dresses with My Little Pony on them stole the show. My favorite of the two was this red number. As you can see, the back and the front are really breathtaking.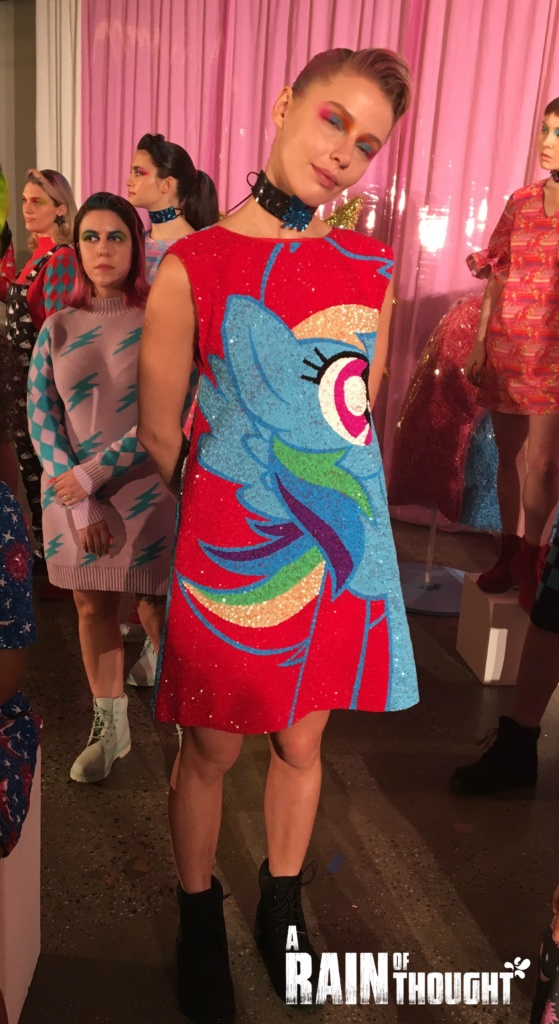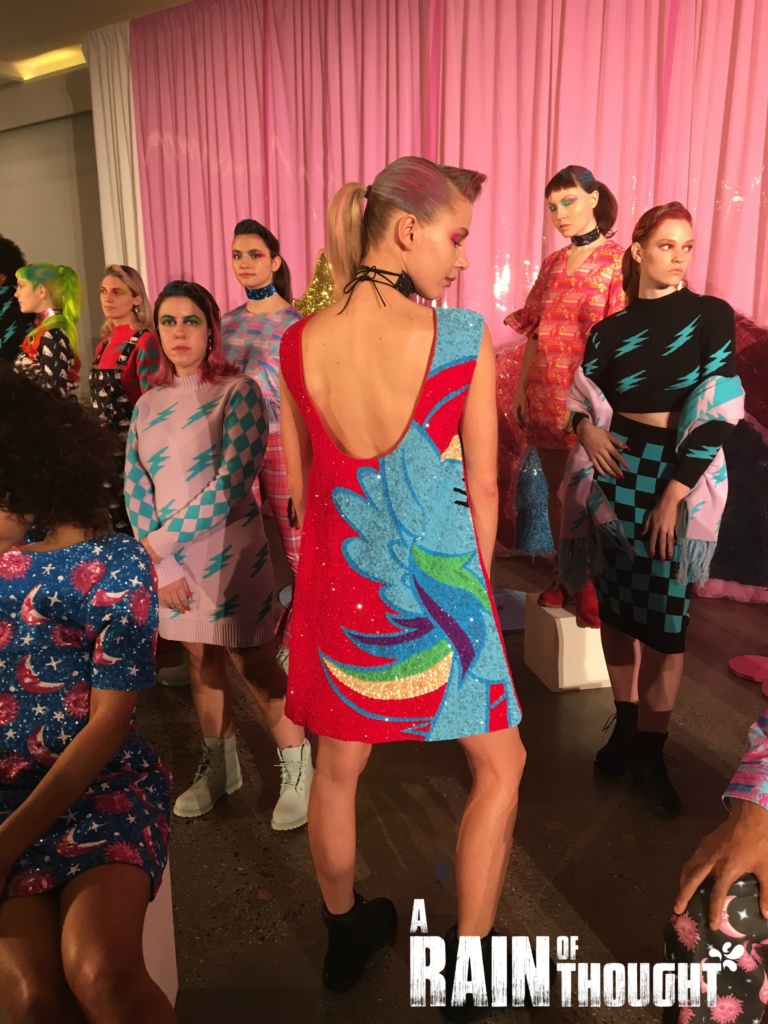 My favorite part about Hayley Elsaesser's collection is that it is very affordable. I had so many friends begging me to send pictures because their daughter loves my little pony and I also had quite a few adults that were eager to see the collection too.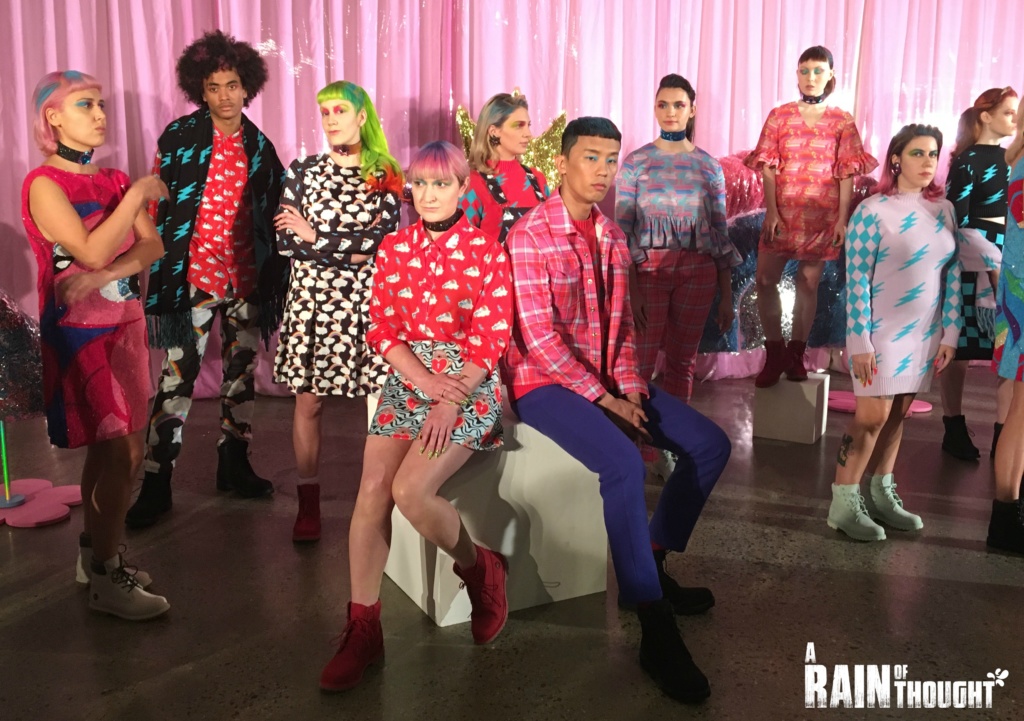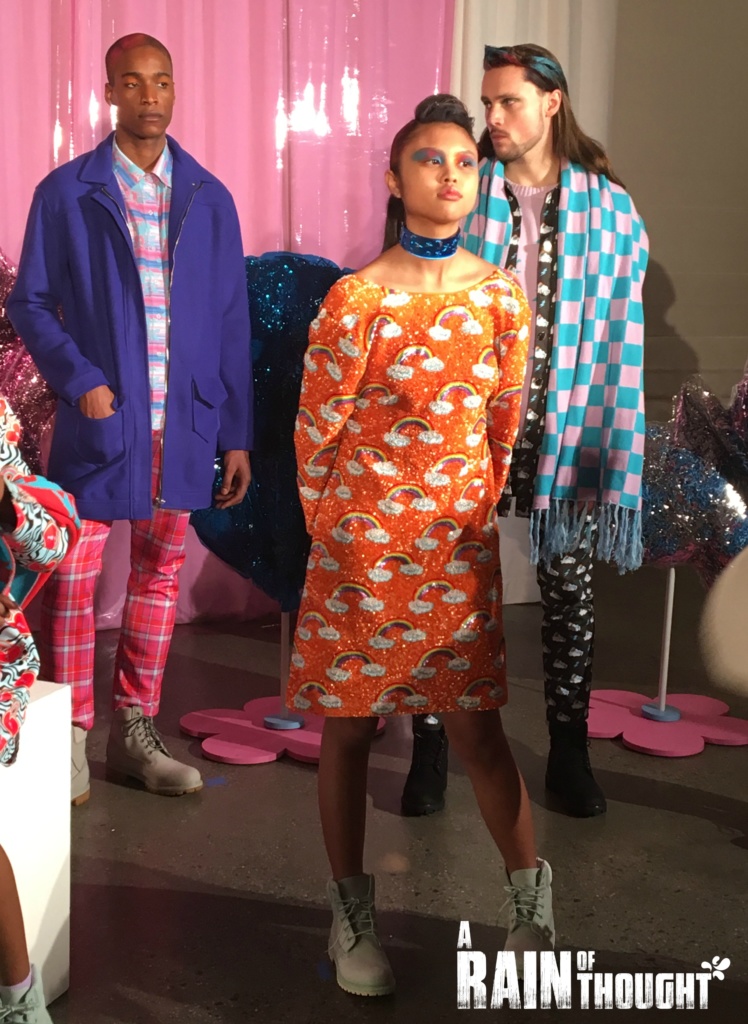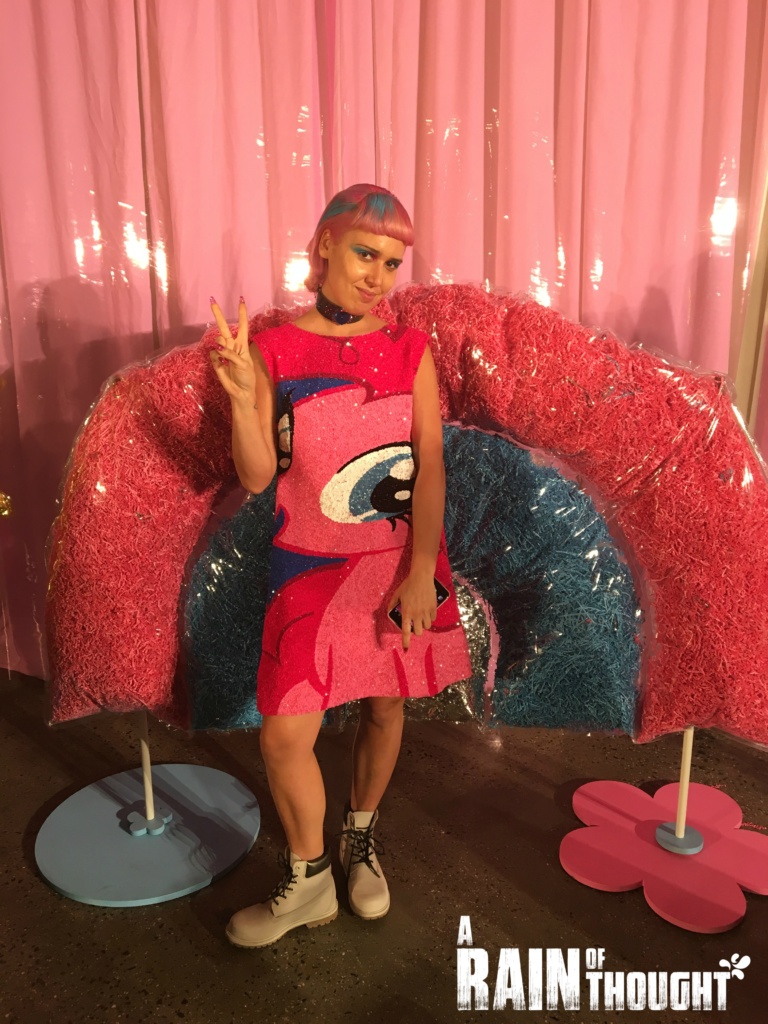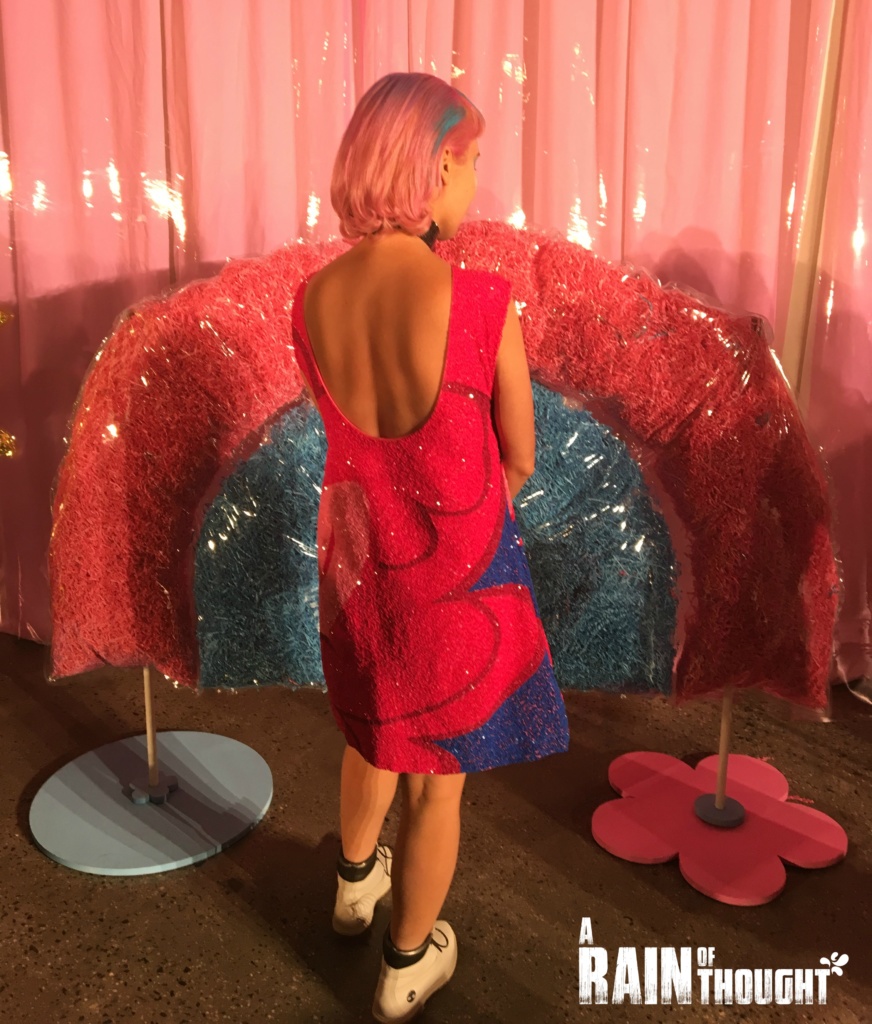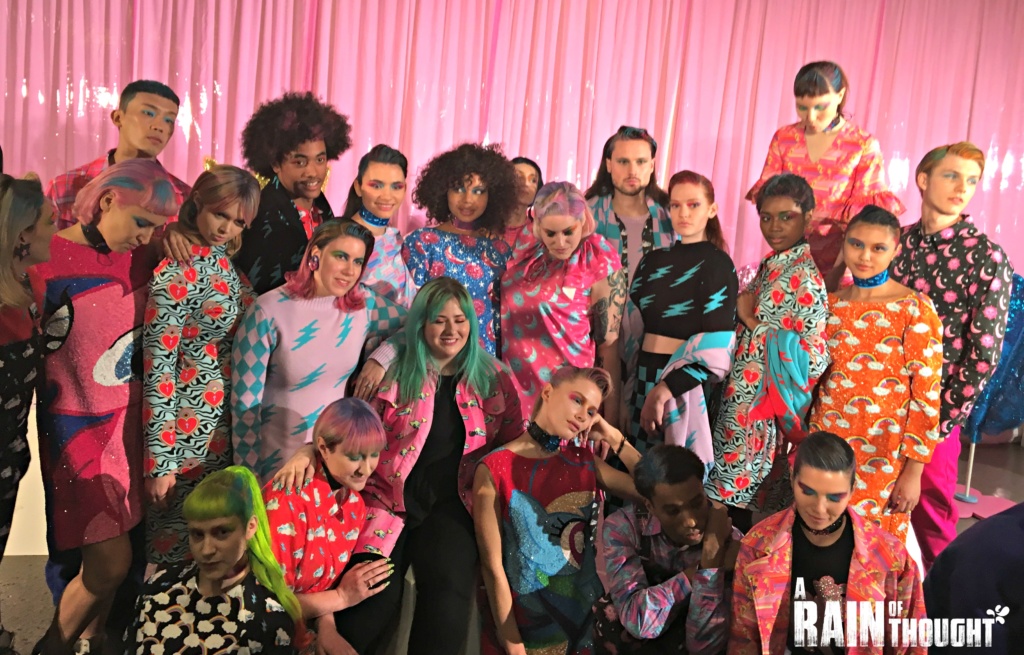 Hayley Elsaesser's My Little Pony Collection will be out Fall/Winter 2017. Trust me, they are even more stunning in person. For more information visit her website at  www.hayleyelsaesser.com.