I'm always telling people that I'd love to take a wine tasting course and other spirits as well to become more educated and make better drink choices. In  your twenties it's all about going to the bar and drinking the most and drinking cheap. As you get older and you're heading to better restaurants and entertaining guests and clients at home,  it helps to know what would make a great pairing of food and spirits.  So, I jumped at the opportunity to attend a Rémy Martin Cognac tasting. It was more than just your average tasting. It was an experience.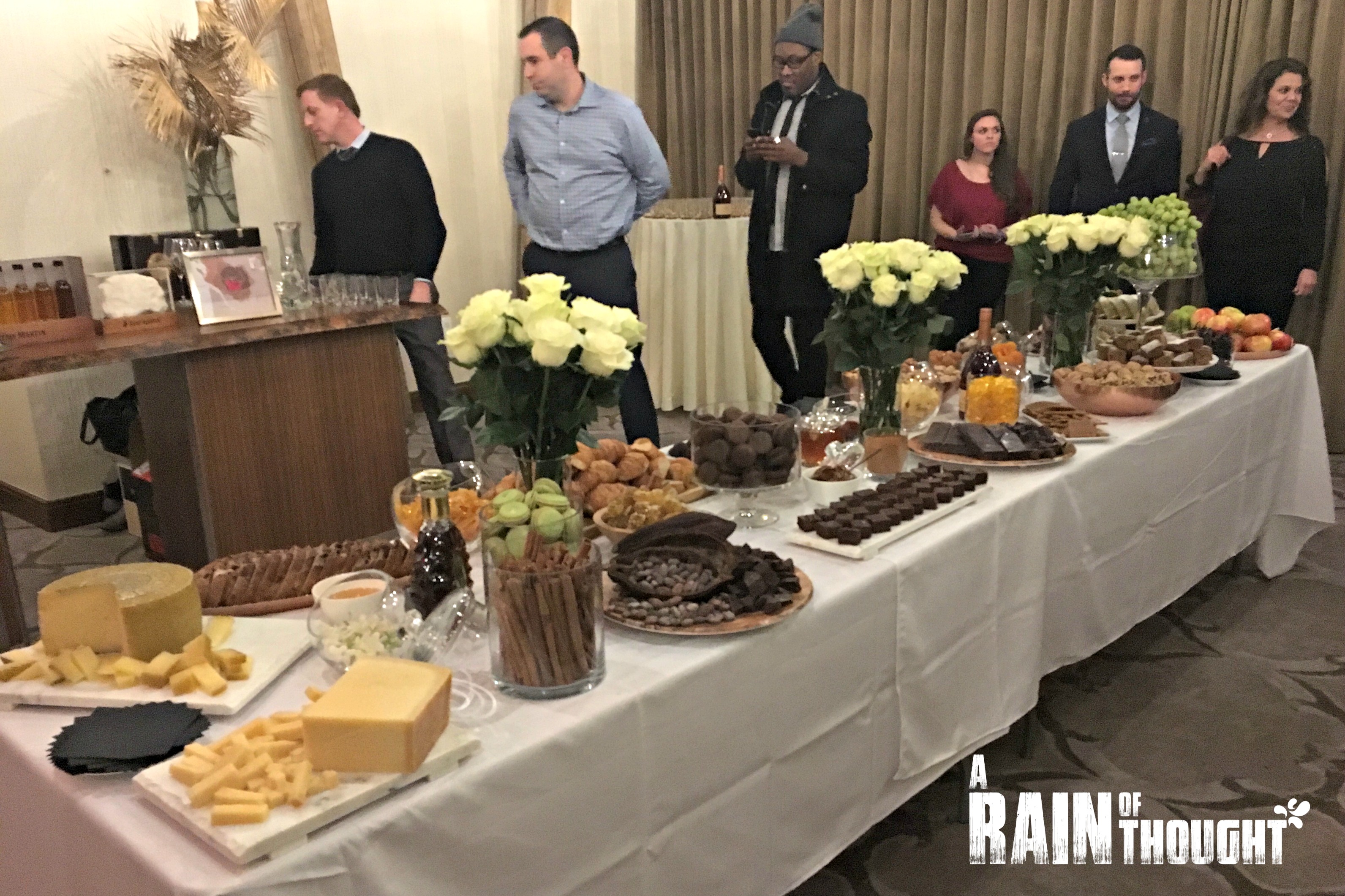 The setting was the absolutely breathtaking Gabriel Kreuther Restaurant in the heart of NYC. As you can see by the spread, we were in for an amazing awakening of our taste buds and my mouth was watering in anticipation. But first, we were greeted by Chef Kreuther himself.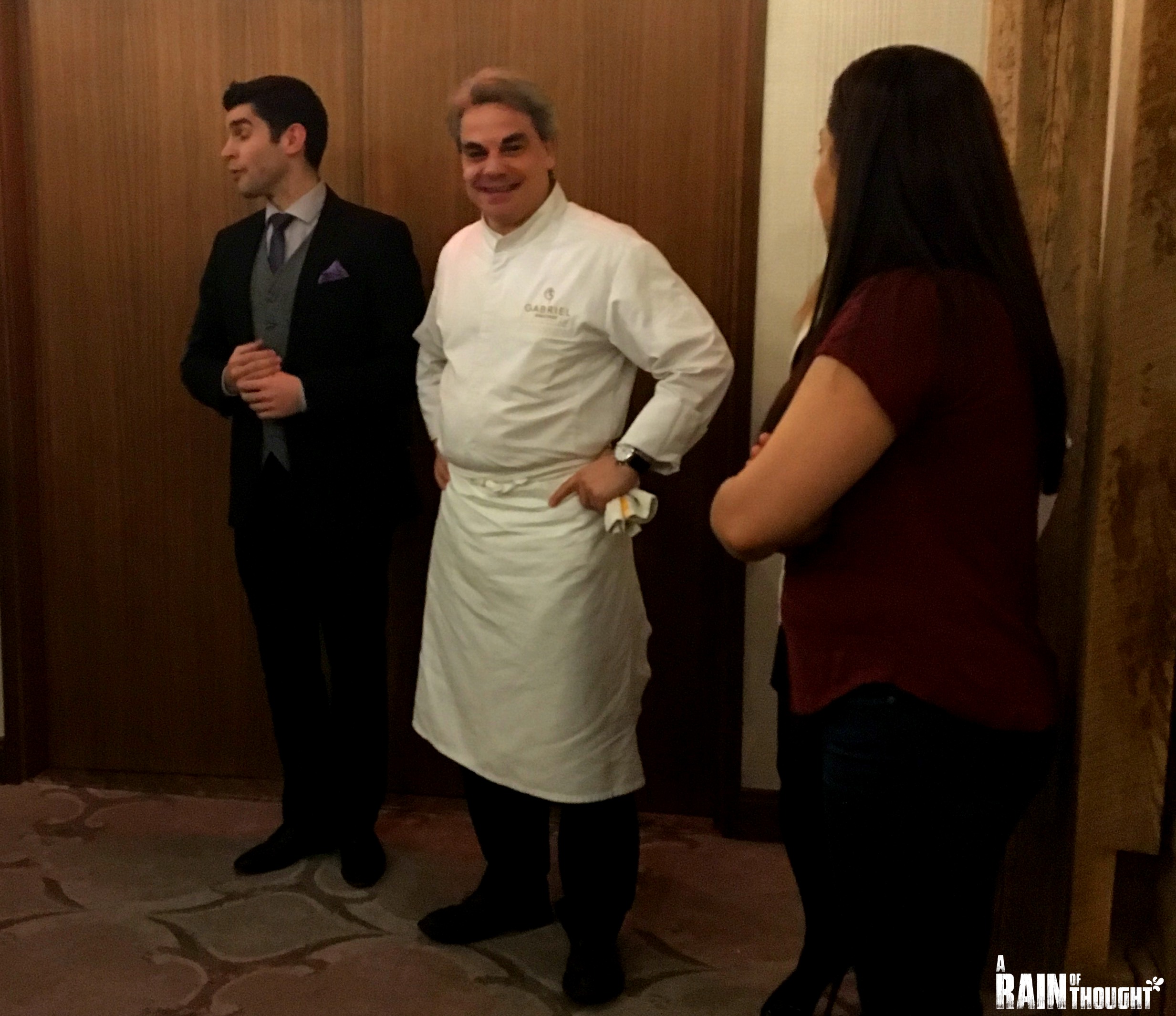 The first Rémy Martin Cognac we tasted was 1738. The first time I ever heard of that cognac was in a Fetty Wap song so, it was nice to learn the history and what is involved with making it. It tasted really smooth to me and a little on the fruity side. The website suggests that you drink it neat, on ice, or in premium classic cocktails such as the Sidecar or Sazerac. It goes on to say that 1738 Accord Royal works best with cocktails that include citrus flavors.
We paired it with citrus, fig (which I believe is part of the make up of 1738) and with this amazing dark chocolate. I wanted to take the whole plate home with me.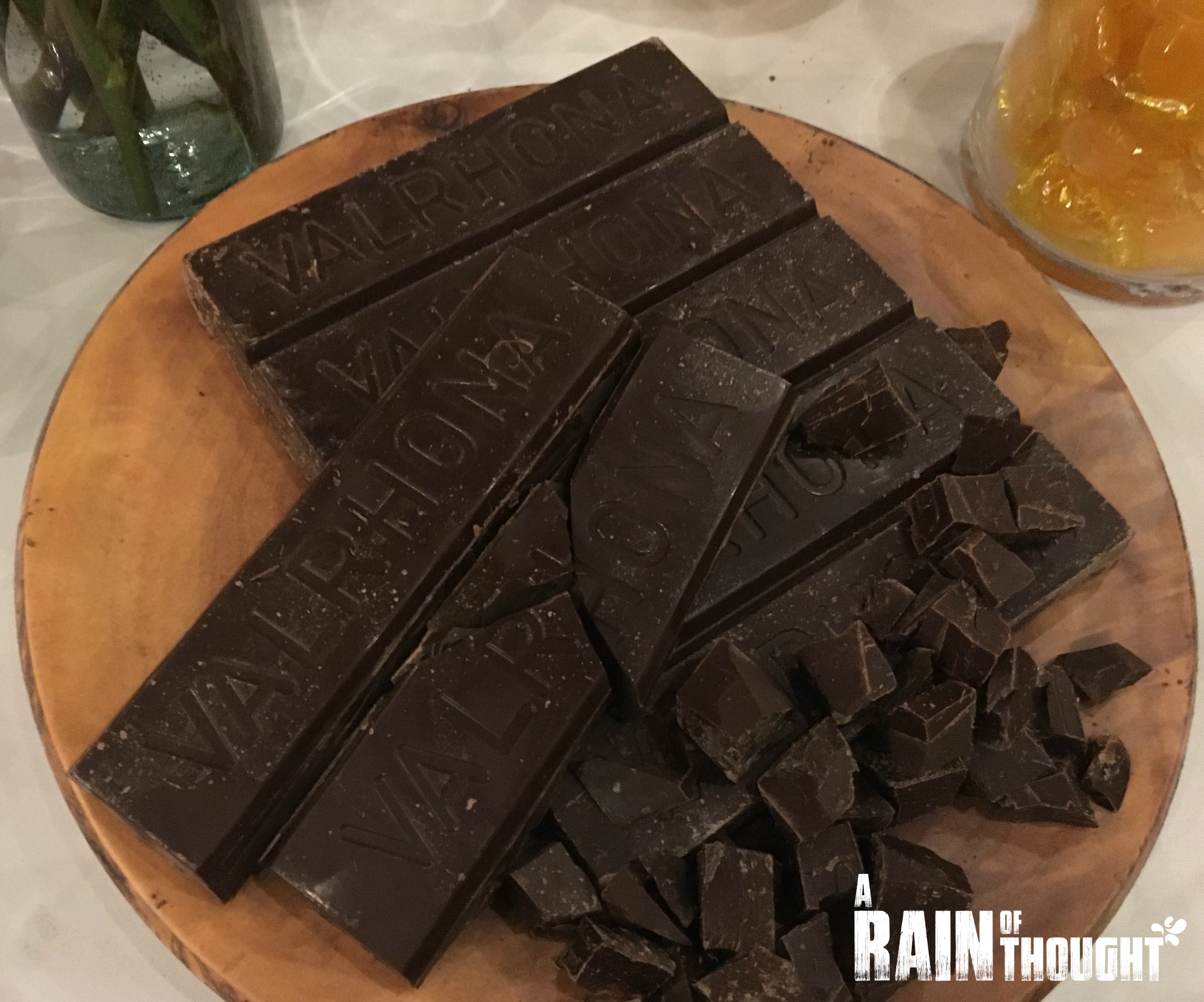 The next cognac we tried was the Rémy Martin XO. I preferred this cognac over the 1738. It had a richer flavor which is how I prefer my spirits. The site suggests that XO should be served straight, at room temperature or even on ice.
I forgot to mention that when we first walked in we were served Rémy Martin VSOP on the rocks with ginger ale which is how their site suggests that it be served. That was the drink to kick off the event. That one tasted really good as well, but, as I mentioned, the XO is the one that one my heart.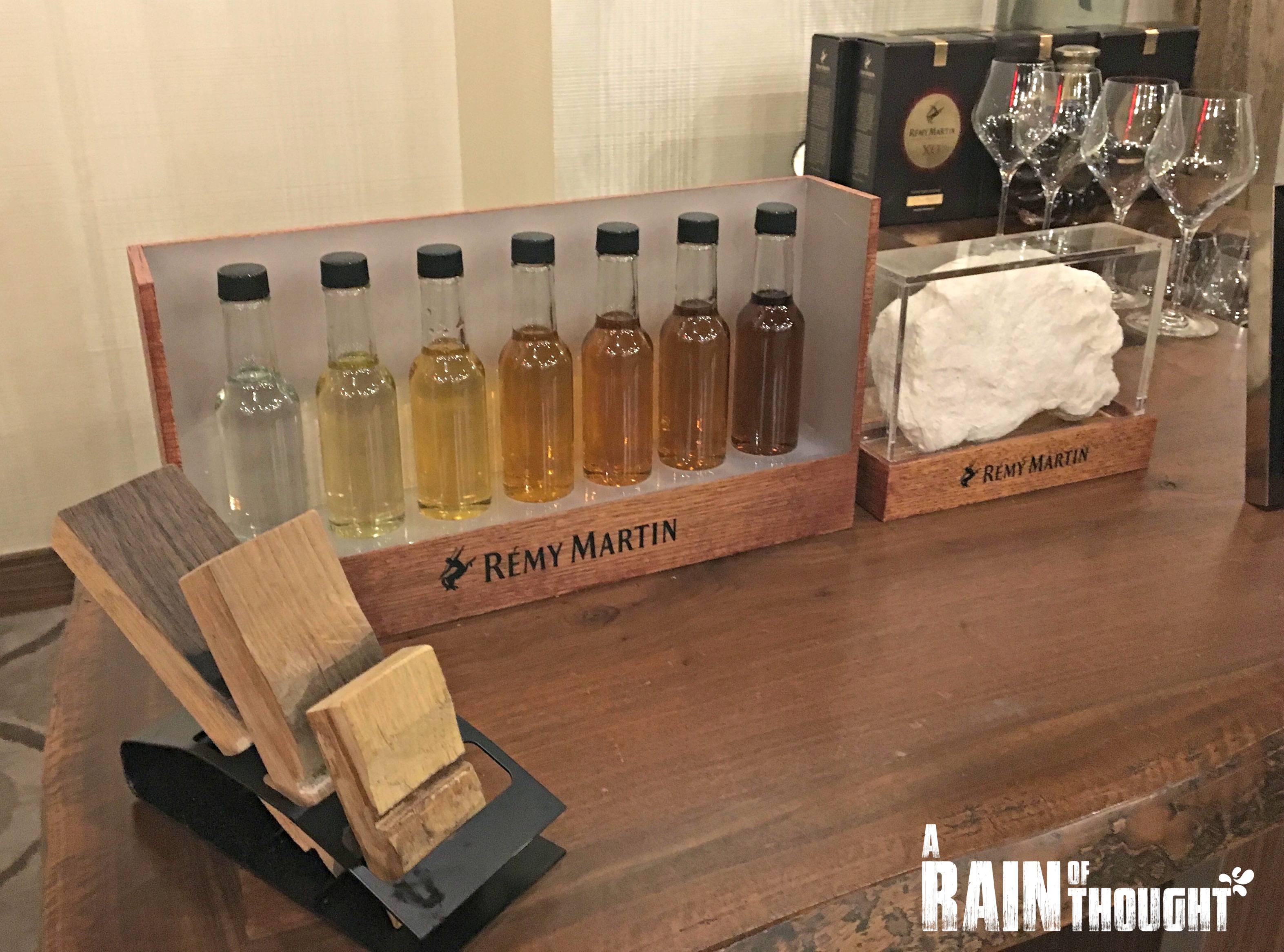 Once we were done with the tasting it was time to mingle, eat and drink some more.
It was a really great experience and hope that Rémy Martin Cognac hosts more tastings and events like it. I might even switch up my usual vodka order at bars for a XO neat.
Are you a cognac drinker?  Would you attend a cognac tasting like this one?