This review is brought to you by YouTube Gamer ATrain. 
Motoracer 4 is a Motorcycle arcade style racer that will push you to the edge with its speed and difficulty. The game is simple coming with only 4 game modes which are career, quick play local, multi player, and online mode.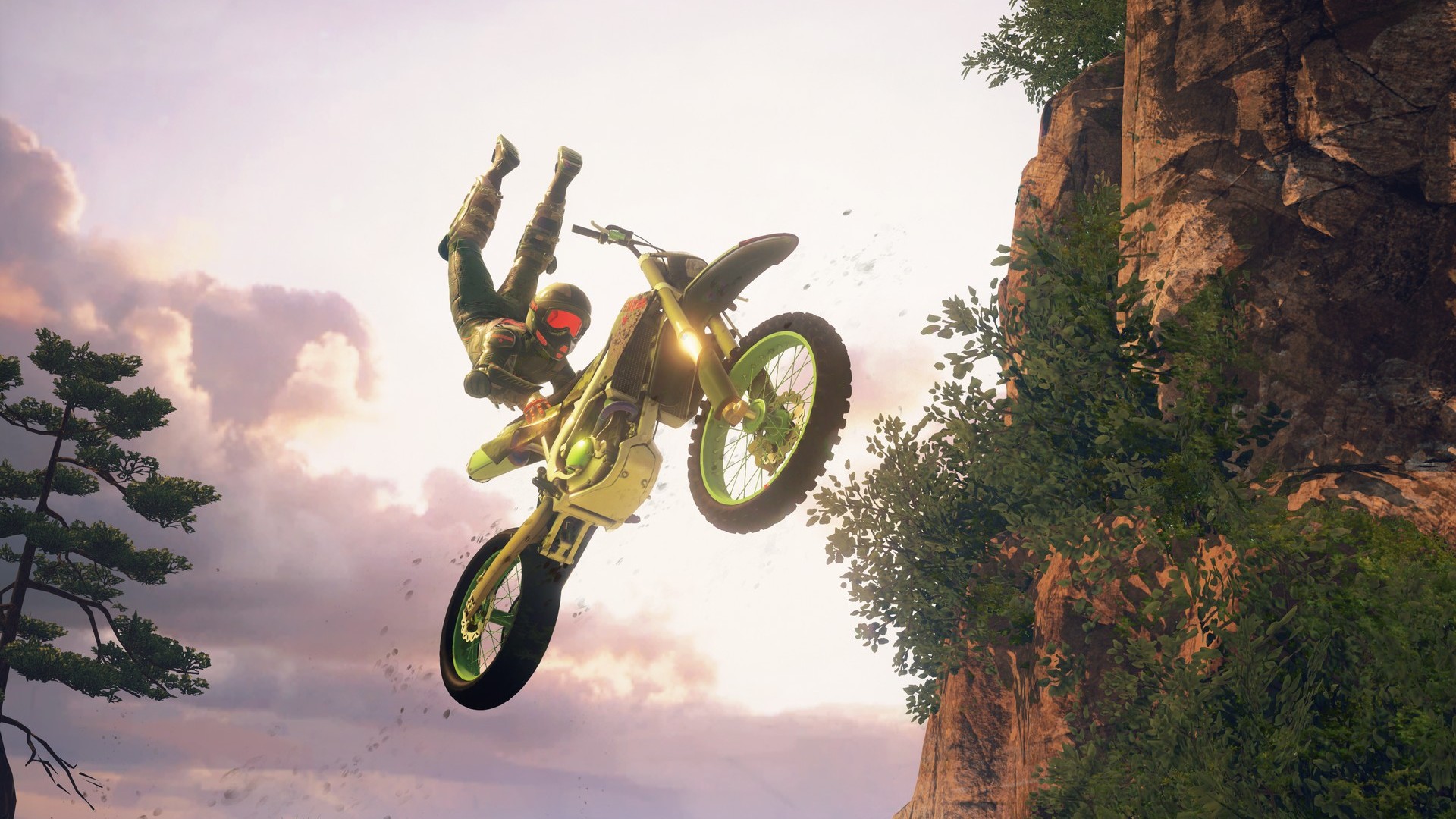 Career Mode
The career mode is simple. It divides each level with small challenges that lead to the final event. The challenges are what make this game fun. The game wants you to be fast and will make the challenges force you to maximize your play in order to complete these trials through its extremely challenging and difficult goals. This mode is also required if you want to gain all the upgrades and bikes for the rest of the game.
Quickplay
Quickplay is what you would expect. You choose a track  and a bike and compete vs the AI in races. This mode is simple and a great way to master the track and design your strategy to play against other people.
Split Screen
Split screen brings you back to the old days of gaming where it's just you and your friends on the couch trying to outdo each other. It's fun and great for proving that you are indeed the best out of your friends
Online Mode
Online mode is the same but instead of losing screen real estate you play vs the online world. Unfortunately it takes a long time to find a game.
You can watch me demonstrating Moto Racer 4 on the PS4 in this YouTube Video:
This game does well in certain places and does have its flaws in others so here is my pros and cons.
Pros:
The game is fast and the gameplay revolves around you mastering the track and maximizing your speed at any moment.
The game is visually beautiful the tracks look amazing and the environments match tracks.
The game functions well i noticed almost no frame drops on the ps4 .
The controls are solid.
The career mode is challenging.

Cons:
The soundtrack is extremely forgettable. It has these rock songs that I tend to not even care to listen out for .
Using career mode as the only means to get upgrades is frustrating at times. I wish they had the option to play the other games modes to unlock them.
The difficulty, while challenging at times, feels too challenging. I did a king of the hill mission, and even after blowing my challenger up he was not only able to catch up to me (when i didn't even make many time costing mistakes) he blew past me and was impossible to catch up to).
Overall the game is fun. If you want a game that will challenge you as well as give you that fast paced gameplay Moto Racer 4 might be the game for you.
It is also family friendly. Parents can pick up a quick game in Split-screen multiplayer mode decide to organize a family championship or take a break and let their children sharpen their skills while progressing on their own through the career mode.
Moto Racer 4 will be available on XBox 1 and PS4 on January 24 for $39.99. You can find it wherever games are sold including Amazon and Gamestop.

Moto Racer 4 GIVEAWAY for XBOX & PS4
We are giving away 2 codes for Moto Racer 4. One lucky winner will receive a PS4 Code. One Lucky winner will receive an XBOX 1 code.