Whether  you're being naughty or nice or just playing reindeer games, these new Sun-Staches make everything just that much more fun. You may have first seen them on Season 6 of Shark Tank where they secured a deal with Daymon Smith so now you'll see them everywhere. Be the first to get in on the crazy looks.
Sun-Staches
The Holiday Sun-Staches come in different varieties to fit everyone's mood from Santa to elves to even Hanukkah shades.
Even my daughter's dog Pugsley wanted in on the fun. (Please ignore the bizzare Santa doing a Rockette kick in front of the tree.)
My neighbor was inspired to model as my Instagram elf or is that Link from Zelda. We couldn't tell but, either way, i think he looks adorable.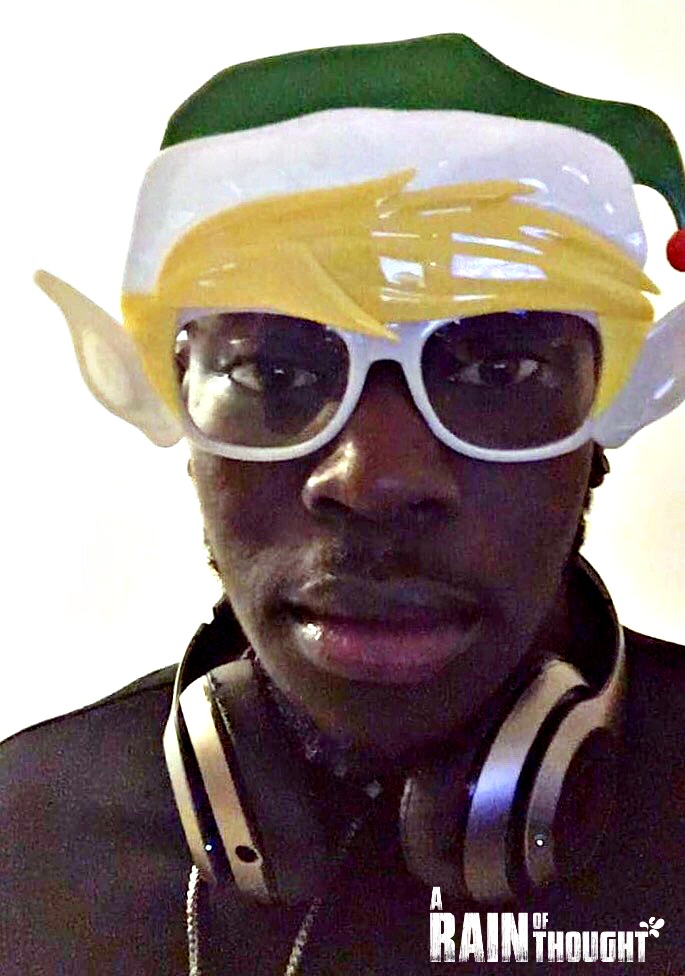 They also have Disney, Marvel, DC Comics and  Minions as well as Pokemon. Can't forget the Pokemon. Whichever ones  you decide to get, they are a new, fun style of eyewear PERFECT for holidays or any occasion and are the answer to all your fashion follies. You can't go wrong.
Now if you don't mind me, I'm off to check these lists and check them twice to make sure you added Sun-staches as a gift for all the cool people in your life.
Sun-Staches are  available at Target, Spencer's, Hot Topic, Party City and other national retailers. If you'd rather shop on line, visit them at www.sunstaches.com