I love the energy and stories that tarot cards bring to life. i use them as guidance for many things including career, family, relationships and love. Because of this I tend to be receptive other oracles that might give me guidance. When I first say Amira's Love Oracles, I was at a crossroads in a love relationship so I was eager to see what they would say was in store for me. It was a positive reading but not without obstacles.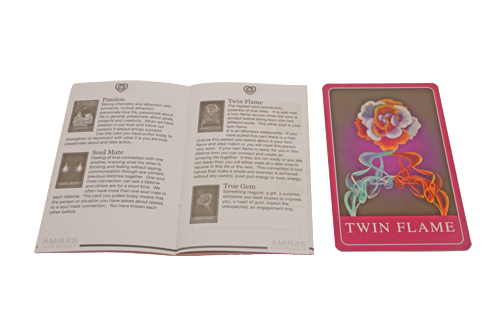 Exactly one year after that reading, I can say that it was accurate. I remember turning the cards and reading the meanings in the book how my heart skipped a beat and my hair stood on end at how accurate the reading seemed.
Amira's Love Oracles| $24.95
$15.95
If  you have that person in your life that is into spirituality and tarot cards, runes, chakras or any esoteric practices and you're not sure what to get then I highly recommend these cards. These cards are predictive, fun and easy to use. They will give you insights into your life For Love, Success and any area of your life.
You'll get 44 Colorful modern cards that come with a guide book that's very easy to read and follow along inside the box. They are so fascinating, very modern, uncannily accurate and totally unique! You will be amazed at the results.
You can purchase Amira's Love Oracles at AmiraCelon.com.
Connect with Amira Celon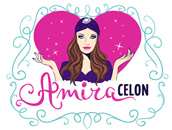 Go back to 2016 Holiday Gift Guide
I received this item for review and possible inclusion on my blog. All opinions are 100% mine.