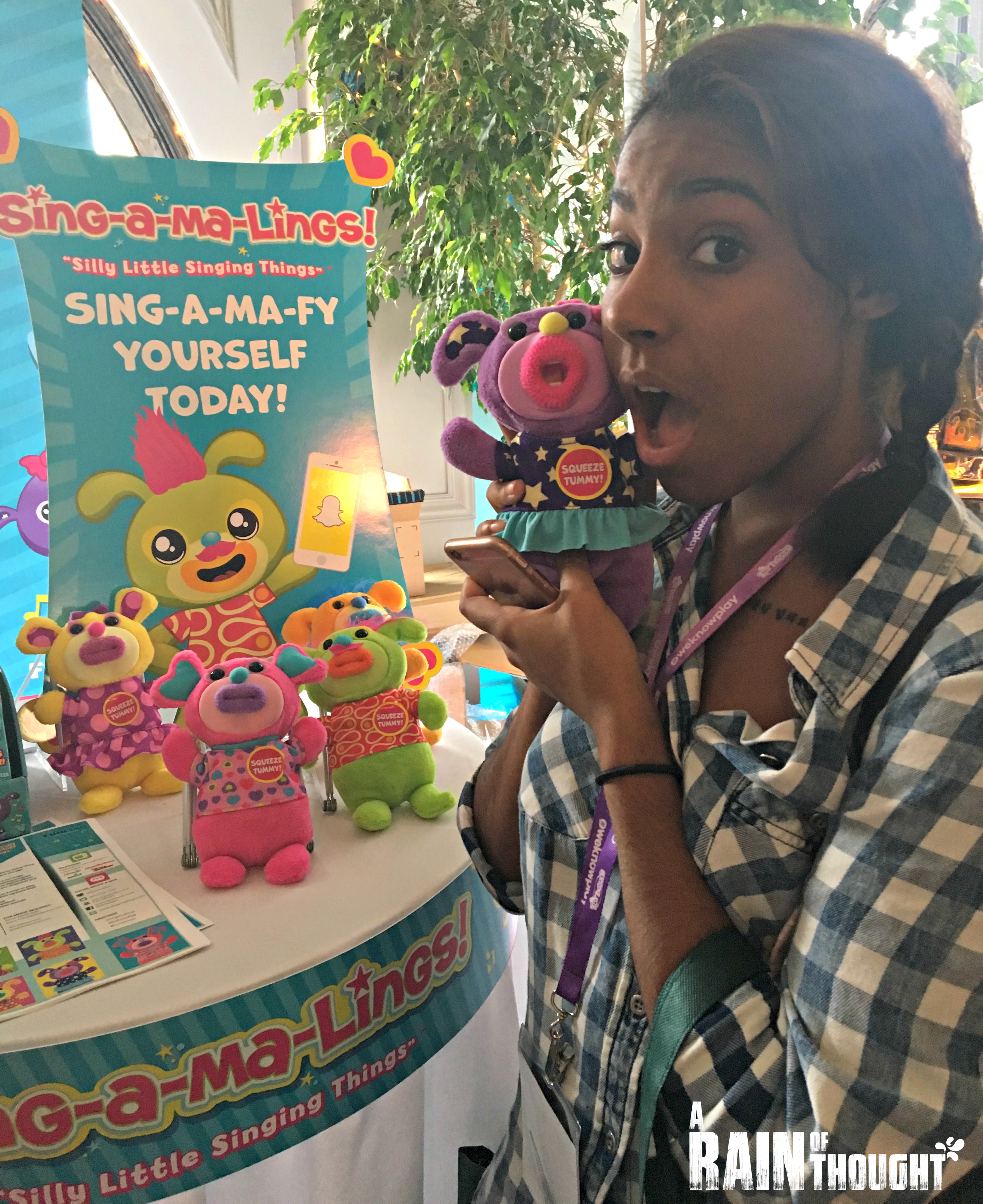 The Toy Insider unveiled its 2016 hottest holiday toys list and we got a sneak peek of them all before they are set to hit the stores.

The Toy Insider team of experts reviews toys 365 days a year on thetoyinsider.com. When evaluating toys, the team considers play value, originality, skill building, product integrity and, of course, fun factor. What I want to know is how I can be a part of that team. i can totally play with toys all day. Deciding which ones actually make the list would probably be a little harder because there are so many good choices but, I like all the ones Toy Finder chose.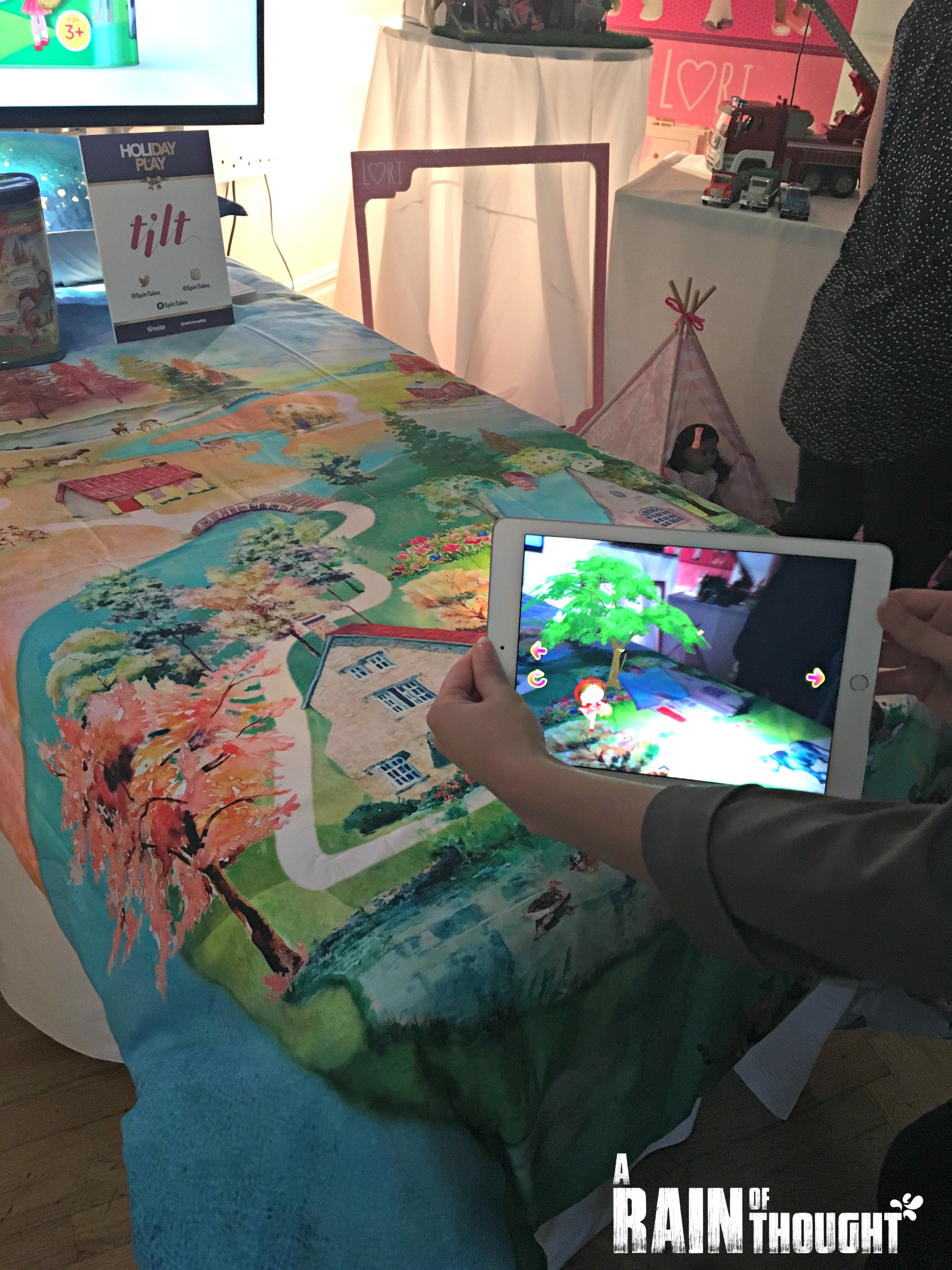 As I mentioned, I got a sneak peek at the toys on the list but there were other items not on the list that I got to see like this "SpinTales" interactive 3D blanket from Tilt Bedding. It's not available yet but, will be hours of fun for your child. I love it. It will be available in time for the holidays.
These lil' butters are so incredibly adorable. I want all of them for myself. These little butterflies are so cute, your child will want to collect them all.
I had no idea these PJ Mask dolls were so popular. These latest figurines in the collection actually light up.
I couldn't stop laughing at these little chunky dolls. I want them too. Sometimes I wish I was a kid again because the toys out now are so cool but, then I remember that I'm an adult and if I really want them I can just buy them for myself.
These Swoop Balance Bikes from Kazam are for kids 8 and older who haven't learned to ride a bike yet. There are no training wheels. The bike is designed to help your child balance and learn to ride in no time.
I need this Bloxels toy in my life. This isn't just a toy, it's an adventure. Well, it's really a game board that helps you create a video game. The different colored blocks help you create characters and scenes. The technology allows you to scan what you created that is then added to your own video game. You can have 80+ levels, different characters, different scenes. It's up to you and your imagination. You can also join and play other peoples games.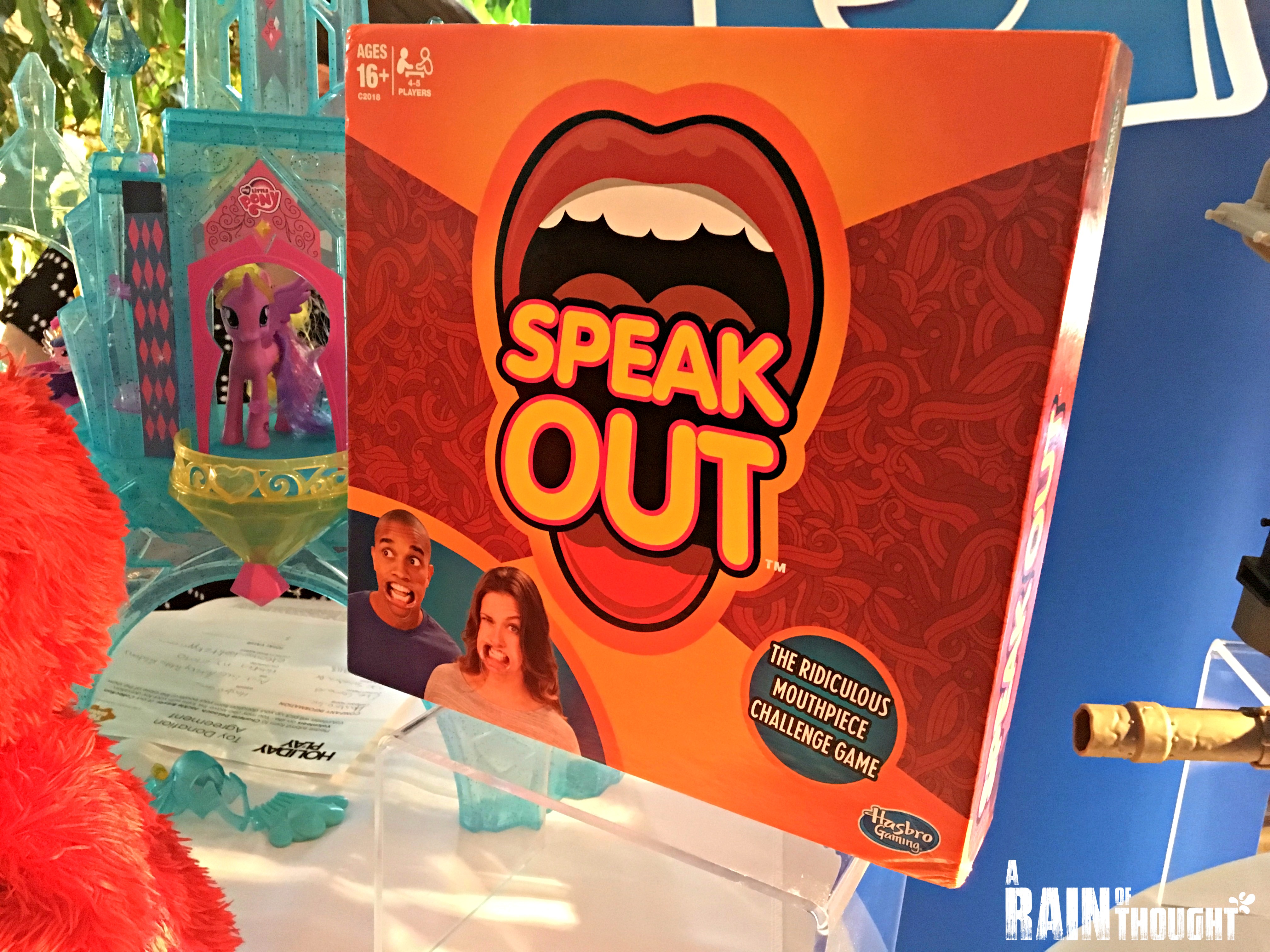 This Speak Out game from Hasbro IS on the list and it's probably one of the funniest and most fun games I have ever seen. If you haven't seen the YouTube videos floating around about it, you should. This is what I personally want for Christmas. The Speak Out game brings friends and family together for laugh ­out ­loud fun as players try to say different phrases while wearing a mouthpiece that won't let them shut their mouth. It will be available October 9.
This Hatchimal is also on the Top 20 list. It's an egg that you have to nuture for a while before it hatches. The company is going to do a Facebook Live hatching on October 7 to launch the toy. You can check it out on live on Periscope.
A few of the toys that i got to see at the Toy Insider event will be featured on my Holiday Gift Guide so you'll have to wait to see those but, in the meantime, check out this video to see the other products that Toy Insider named in their top 20 list.
Toy Insider Hottest Holiday Toys
Hopefully these suggestions give you some good ideas and a head start on your holiday shopping.
What must have toy Is your child asking for this holiday season?