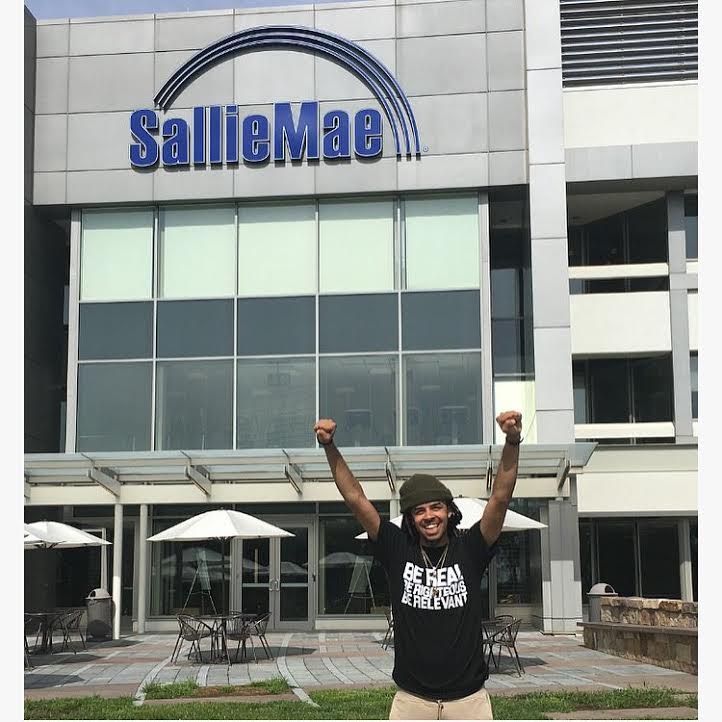 Many of us have known the frustration of owing and paying on student loans and some of us have crossed that beautiful threshold when we finally pay Sallie Mae Back. I even got a letter saying I'd overpaid by $20. Dee-1 was one of those lucky people that reached the promise land of sending that final payment to them and he felt so passionate about the accomplishment that he wrote a song about it and it went viral.
Pay Sallie Mae Back & Then Get Them To Pay You
Do you remember the song? The New Orleans artist rapped about finally becoming financially free from student loans and became an overnight internet sensation.
The song resonated with so many people. I know I felt his joy and satisfaction.
Fast forward to 2016, Dee-1 who was a middle school math teacher when he recorded the song, is taking his passion for financial literacy to the next level and has partnered with Sallie Mae on a Knowledge For College Tour.
"I'm so thankful for college, because it is my college education that equips me with the tools I need to win in life."  -Dee-1, hip hop artist, educator, and motivational speaker.
The tour will focus on the importance of  preparing for college, borrowing responsibly and the various ways college students can repay their loans. Also, Sallie Mae is giving one lucky student at each tour stop $5,000 towards their financial freedom! To see more of what the initiative entails and to bring Dee-1 to YOUR school, you can check Sallie Mae's official website: Sallie.cc/Dee1Knowledge
Dee-1 has managed to get Sallie Mae to cut him checks to work with them and to cut other people checks towards their college education that they won't have to pay back. He's officially my hero!