Raise your hand if you always hear about these Amazing Escape Room adventures and have always wanted to go and try it out. Now is your chance to plan your adventure and save with our 20% discount code.I'm always looking for new and different things to do with friends and family. I like to  have fun and I also enjoy a challenge or two. Amazing Escape Room is the perfect opportunity to have a bit of both and also get some bragging rights if you escape the room in record time.
Choosing Your Amazing Escape Room Adventure
The Amazing Escape Room is for people of all ages and skill sets. You do not need to have any special knowledge to solve the puzzles and riddles. Just be creative and curious! You and your team have 60 minutes to escape from a locked room.
The premise seems simple enough:
Gather some friends and/or family members
Choose your location, date and room theme
Use our friends & family 20% discount code:

blog_20

Get in there and try to escape!
The great thing is that it's for all ages so  even your kids can participate. This is great for families, birthdays, corporate parties or for that lazy Saturday "let's get out of the house and do something different" afternoon.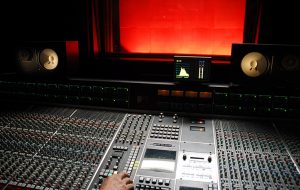 I'm going to try out the The Lost Record Room at the Montclair, NJ location. It makes sense since I love music. Here's a description:
Rumor has it your all-time favorite band has a lost record that no one has ever heard before. It's stored somewhere in the music studio.  Come play with us, and solve the mystery of their long lost music and find it in record time! With your help, it could even top the charts!
I'll be sure to post up how it went and if we escaped.
Check out the video that gives you the instructions for playing the game.
Be sure to use our discount code to get 20% off when you book your room at any of these  locations:
Amazing Room Escape Discount Code: blog_20
Do you think this is something you'd like to do with your friends and family? Maybe for Halloween?