Look at  you! You do this every single year. Here we are with one week until Halloween and you still haven't gotten your costume. You've heard all of your friend's cool ideas and drew a blank for your own. Now you're scrambling to find a last minute Halloween costume that will top theirs but,  you don't want to wait in those long, long lines. 
Never fear, I'm here to help you and by ordering on Amazon you avoid those dreaded lines. These costumes will get everyone talking and you'll save time and money and creative brain energy.
Last Minute Halloween Costume Ideas
I know  you've seen those viral internet videos with people in T-Rex costumes dancing all over the place and even showing up at basketball games or working out at the gym. Well, that can be you! This particular costume fits a 42 to 44-inch jacket size with up 34 to 36-inch waist. Good luck holding your drinks. Rawr!
This is perfect if your friends consider you the serious person in the group or you have a resting bitch face. You can guarantee a smile in every single picture this Halloween with tears of joy streaming down because you're so darn happy to have a costume.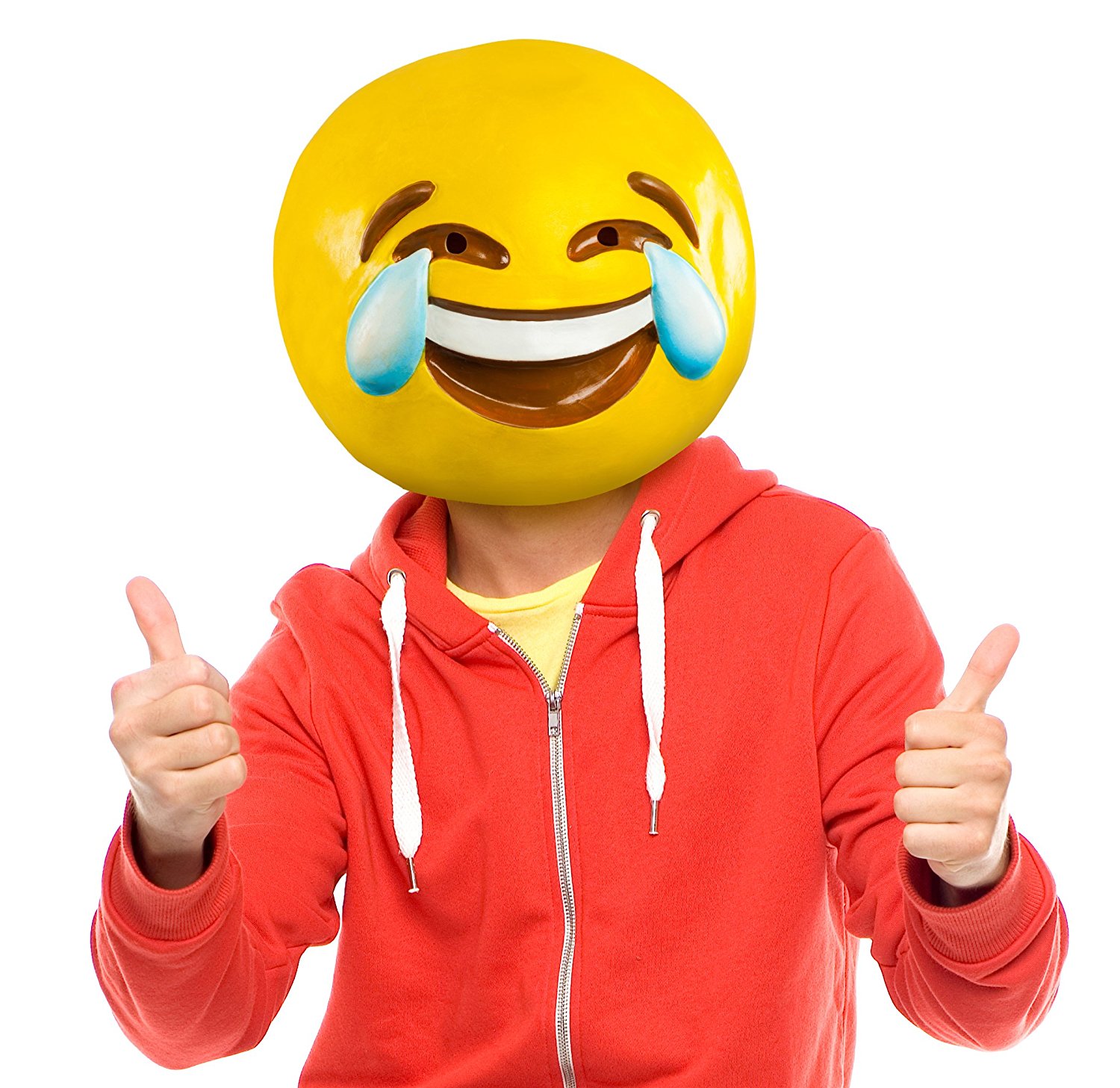 This is another one of those costumes that's all over the internet. It's a bit creepy to me,  yet a bit hysterical and to be honest it can have so many different meanings. You will be a HUGE success at the Halloween party, I tell you. HUGE!
Are you that couple that finishes each others sentences? Or maybe you share a Facebook page. Think of all the amazing selfies you'll take with this get up. You're sure to get plenty of thumbs ups and hearts for days.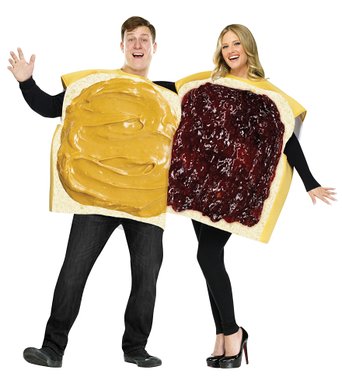 We all know how incredibly popular that talking Chewbacca mask became when Chewbacca Mom posted up  her Facebook Live video earlier this year. Well, why not take it one step FUR-ther with a full on Chewbacca costume. Go hard or go home padawan!
***BONUS***
But, just in case you are not quite ready to go full wookie,  you can just get the actual mask, a brown  wig and a black tee-shirt and go as Candace Payne aka Chewbacca Mom.
Did these suggestions help you? What are you going to be for Halloween?
*This post contains affiliate links which means if you click and purchase I'll feel a little commission jingle in my pocket.