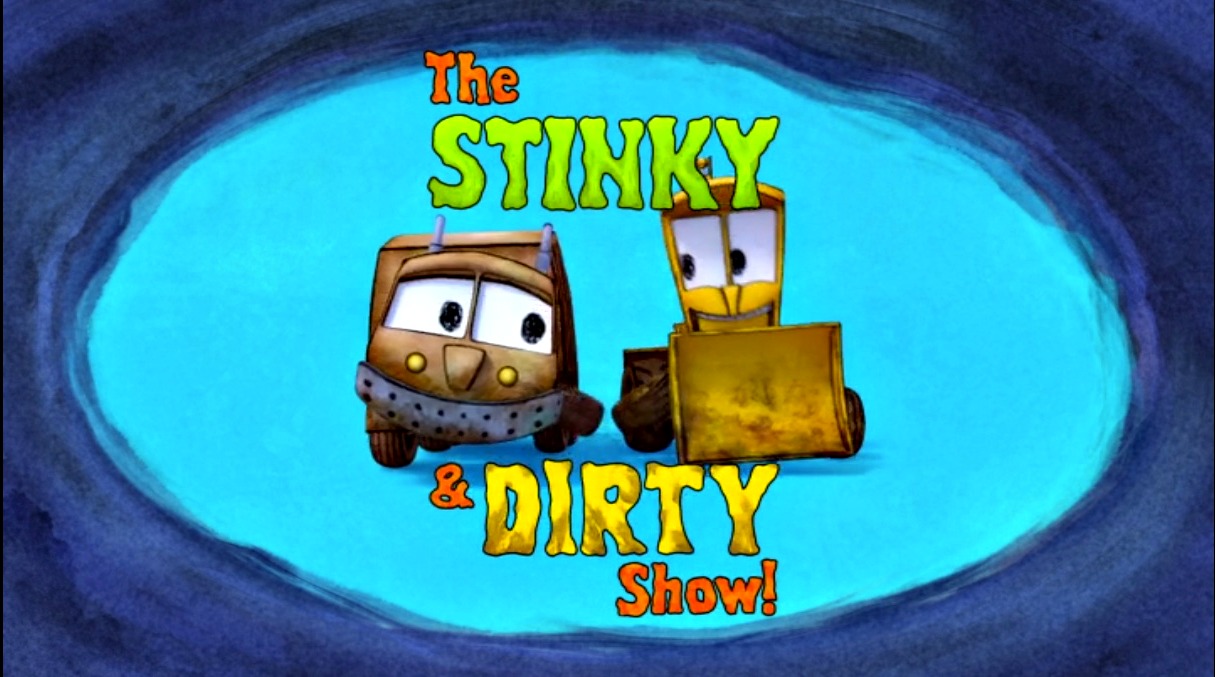 Parents who are already familiar with the  "I Stink!" book series are going to be happy to know that there is a new cartoon on Amazon Prime based on those fun books called "The Stinky & Dirty Show".  The Amazon Original Kids Series features the celebrity voices of  Whoopi Goldberg (The View), Jane Lynch (Glee), Andy Richter (Arrested Development), Joan Cusack (Shameless) and Wallace Shawn (Toy Story).Even if you're not familiar with the books, you and your kids will love this adorable duo. It's not hard to tell which one is Stinky and which one is Dirty and boy are they adorable despite their names.  Kids are always drawn to talking cars and trucks and they'll definitely fall in love with these guys.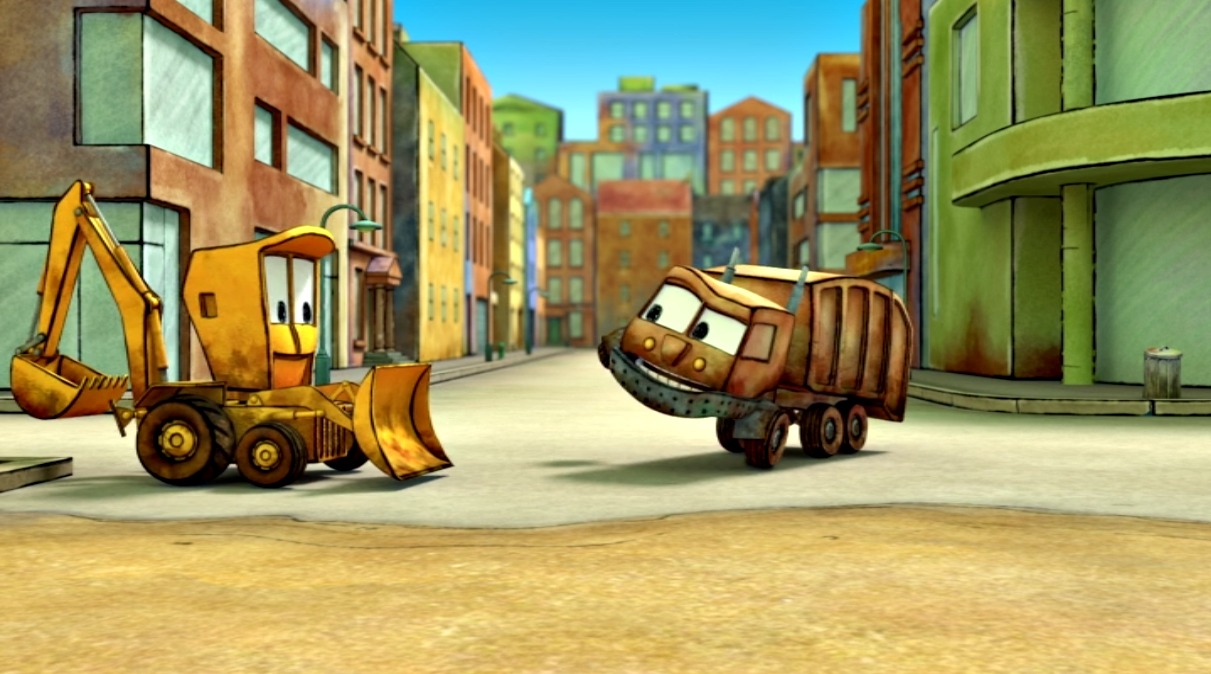 The Stinky & Dirty Show follows the adventures and mishaps faced by best friends and unlikely heroes, Stinky the garbage truck and Dirty, the backhoe loader. The series is written and developed by Guy Toubes (The Adventures of Chuck & Friends, Littlest Pet Shop, Hi Hi Puffy AmiYumi) and animated by Brown Bag Films, Ltd (Peter Rabbit, Octonauts, Doc McStuffins).
Each episode contains two stories. The very first episode has  "Jump at the Dump"  and "Road Block".
Jump at the Dump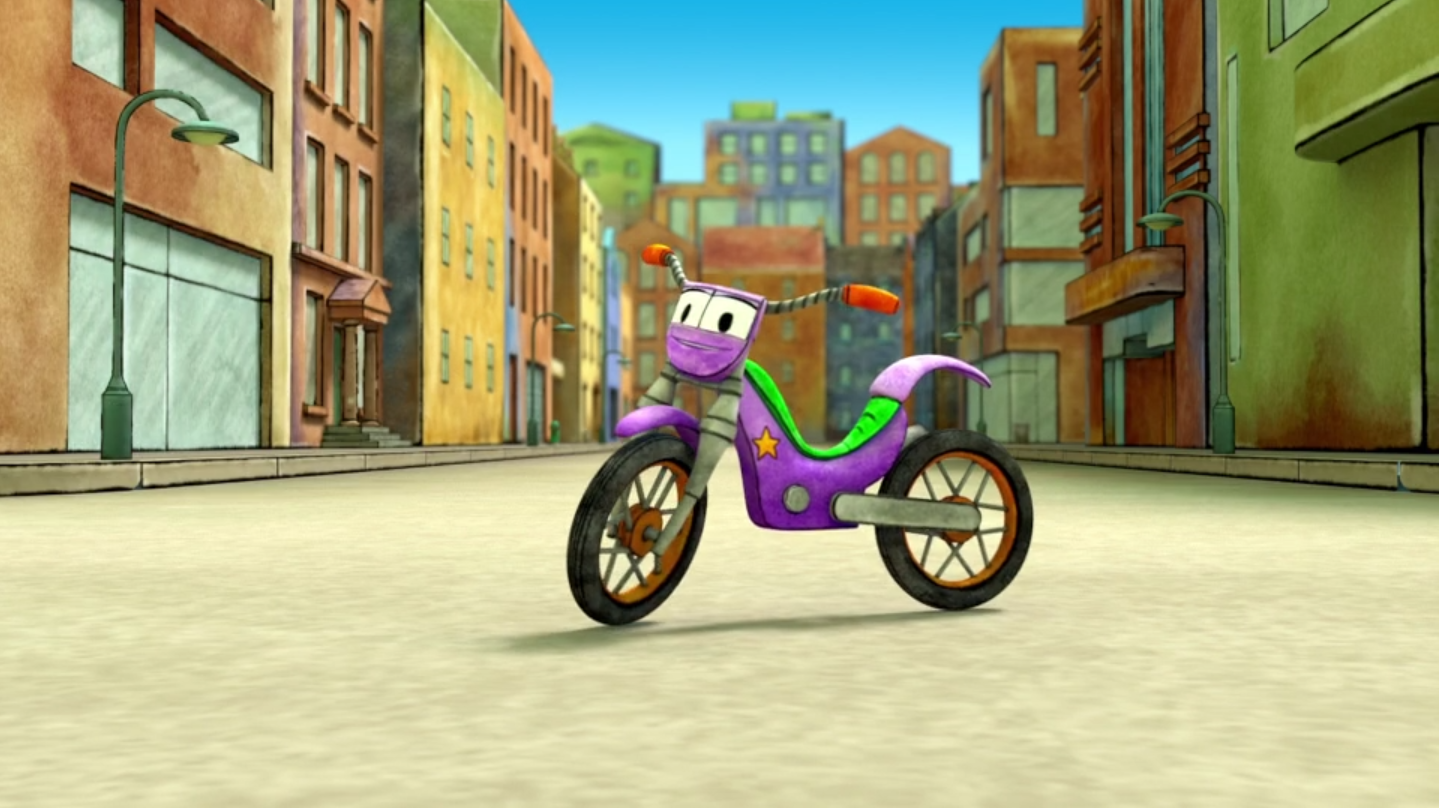 In the first story "Jump in the Dump" you meet Jumpy who is set to do a record breaking jump at the stadium but, the stadium is still under construction. Stinky and Dirty suggest she do the jump at the dumpster instead so they set out to make a ramp with the garbage that they find.
Things don't seem to always work out but, that doesn't stop them from trying and looking for new solutions. Their favorite phrase? "What if?".  You'll have to watch to find out if they are indeed successful at building the ramp and if Jumpy gets to do her record setting jump.
Road to Block
In the second story of the first episode, Sticky & Dirty have to figure out how to get a big boulder that is blocking the road out of the way. They try different things and keep reaching dead ends but, they don't easily give up. Once again, asking "What if?" helps them work through different ideas and suggestions. They do eventually get the boulder out of the way but, you'll have to watch to see how they do it.
The good thing is that you can watch these first two episodes completely free with your kids even if you don't have Amazon Prime. I highly recommend you watch. You'll enjoy it along with your kids. Stinky & Dirty are very lovable characters that are brought to life with great animation and fun and exciting stories.
To see for yourself head over to  Amazon Original Kids Series  and watch the first episode or click on the image below.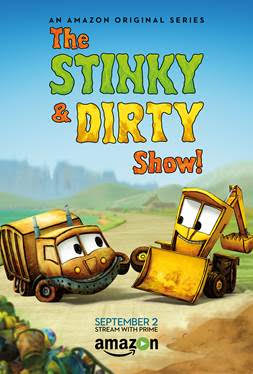 Do you watch cartoons online with your kids? Will you watch the free episode of "The Stinky & Dirty Show"?
About Amazon Prime
In addition to streaming or downloading thousands of titles on Prime Video, Amazon Prime members enjoy fast, free shipping, unlimited access to more than a million songs with Prime Music, unlimited secure photo storage with Prime Photos, and more—customers can enjoy a free 30-day trial of Amazon Prime today.
I received Season One of "The Stinky & Dirty Show" for review purposes. All opinions are mine. Hope you don't think they stink!