How spoiled do you think a cat really is if their owner sees a Cat Hammock and says, "I gotta have it for my babies"? I don't really see it as spoiled but, apparently I'm in the minority. That's okay, I enjoy my pets enjoying their lives with a little bit of luxury even if they have no idea what it means.
Hanging Cat Hammock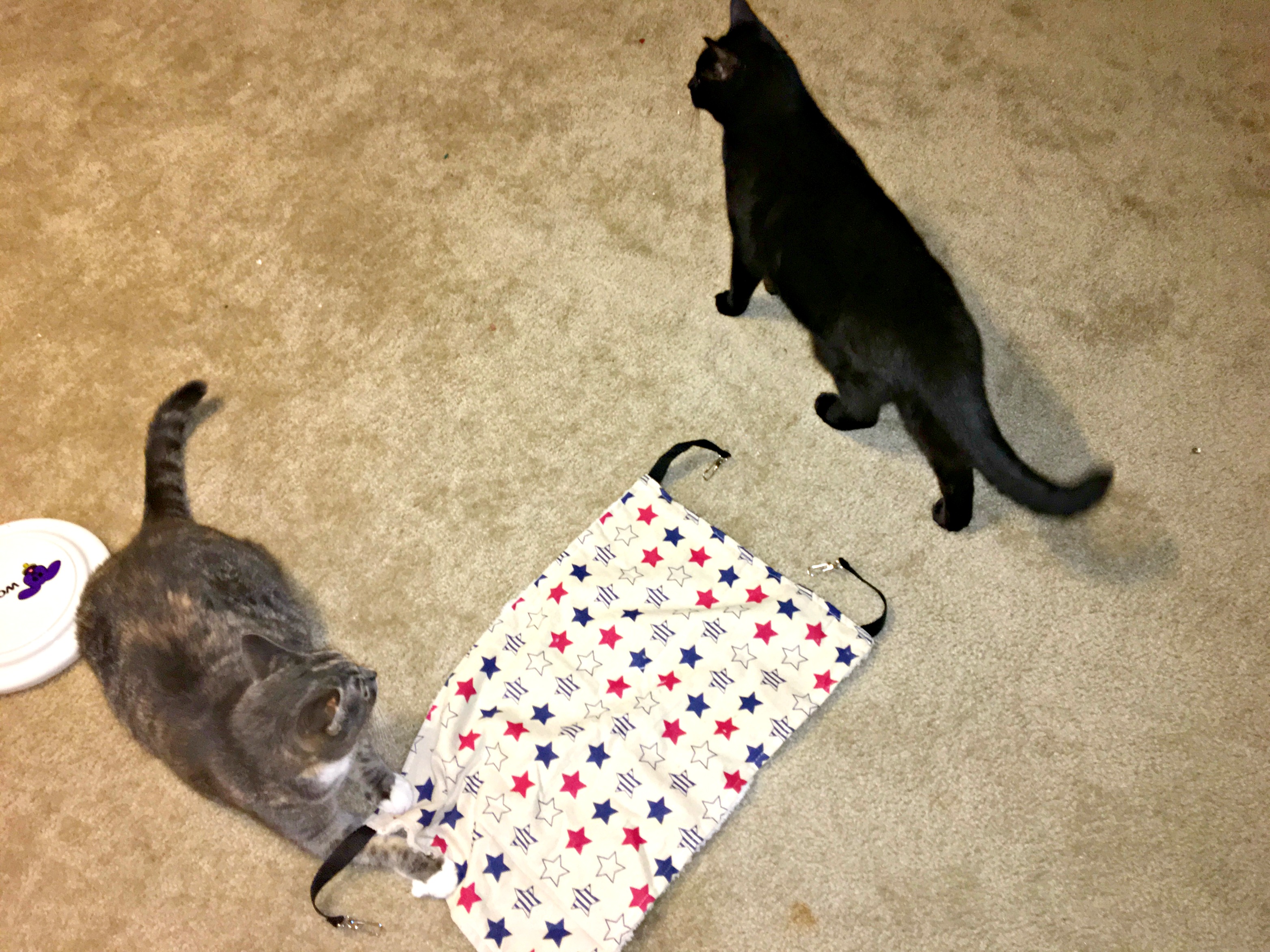 These are my beautiful cats, Xena (on the left ) and Twila (on the right) and that is the cat hammock in between them. Xena seemed more interested in the hammock than Twyla which is a good thing because it means they probably won't fight over it.
The first thing I thought when I saw this hammock was that it was adorable. Second thing I thought was that it didn't seem strong enough to hold a cat. I was wrong about that. My cats a about 10 to 12 pounds each and they fit perfectly and comfortably in the hammock. They were each to quick for me to snap a picture in it.
The third thing I thought was "Where am I going to hook it up". I looked the photos on Amazon and searched through the description to find out where it can be hooked up. I think the instructions should include this bit of information. I also think that they need to have better hooks and perhaps something that can be installed wherever you want you hammock.I wound up hooking it on to some steady hangers I have in my closet and it worked.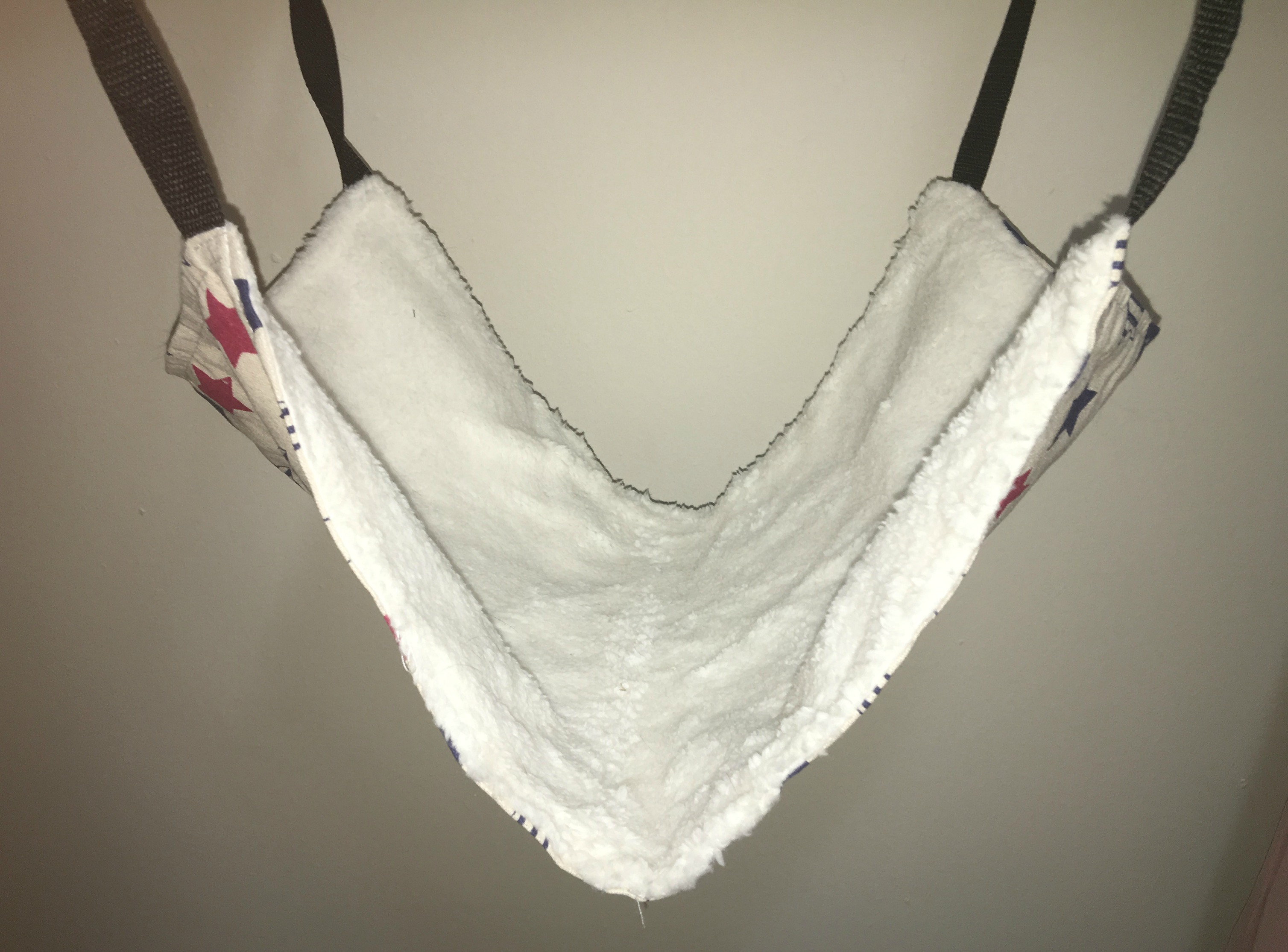 The hammock is comfortable for the cats and decently priced. If you are going to purchase I recommend you have somewhere to hook the hammock onto like in this photo which was provided by the company.
You can see what the hook looks like in the photo below.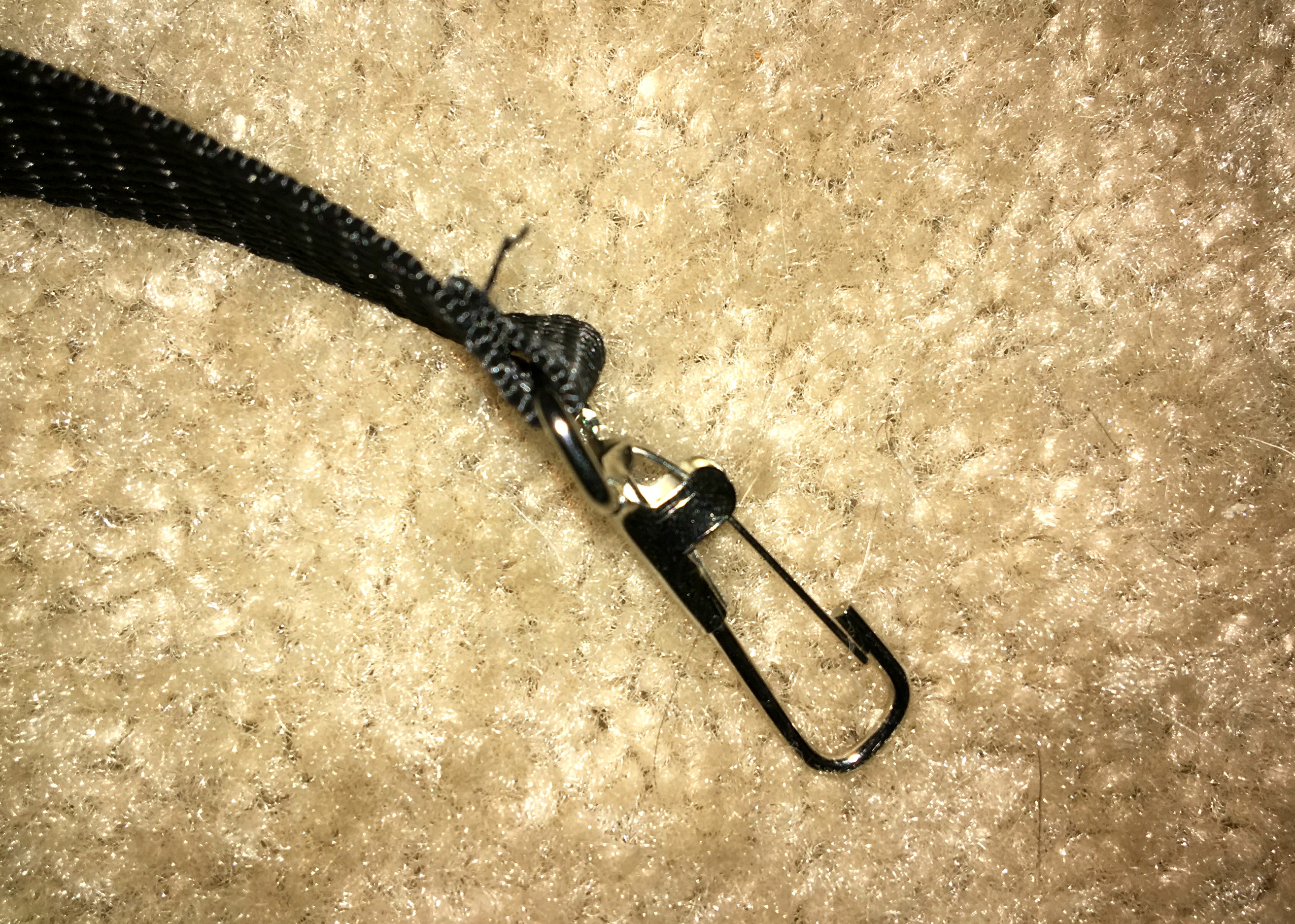 I think the Cat Hammock is cute and I do intend to find a more stable place to set it up for Xena and Twyla since they do seem to enjoy it. You can purchase your very own cat hammock on Amazon by visiting this link.
What crazy things have you bought your cat(s)? Do you think they would like this hammock?