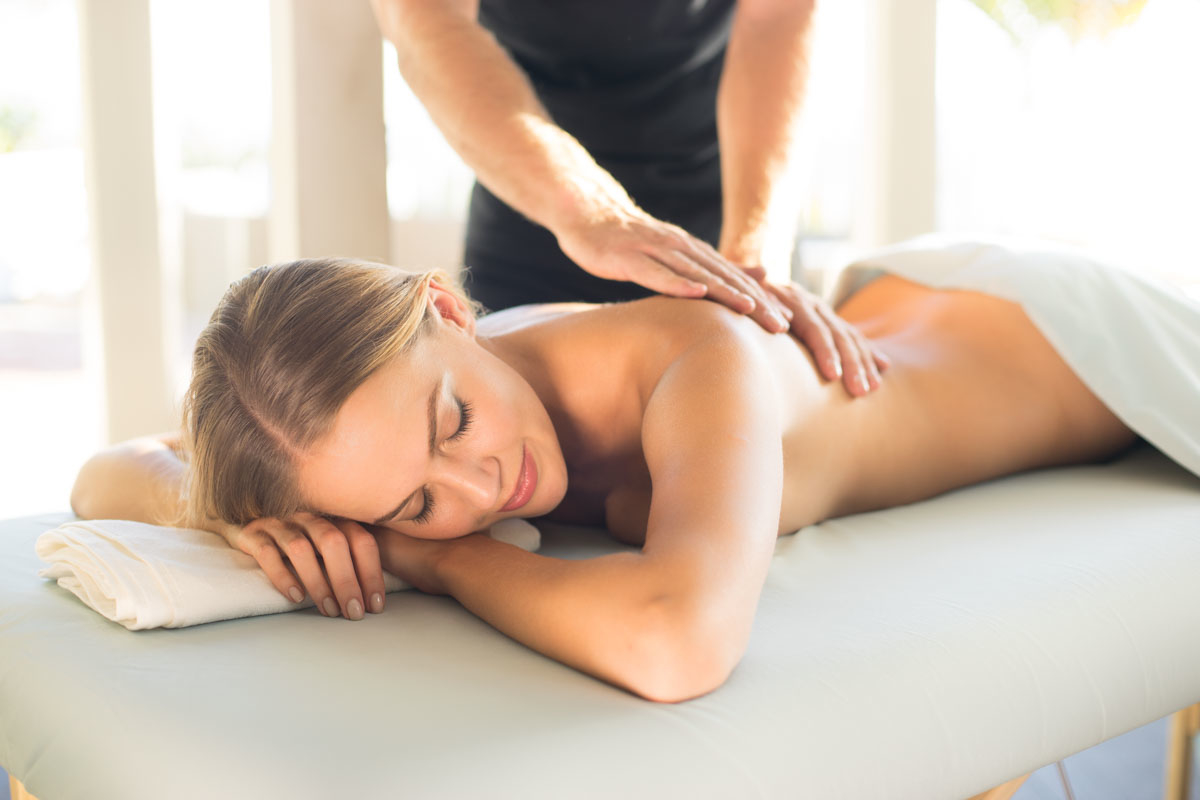 What if you could snap your fingers and have a masseuse show up in your living room within the hour? Sounds like heaven doesn't it? It's exactly what  Soothe at home massage spa services is offering. They just became available in the North Jersey area so I was excited to try them out.Well, let me back track. It's not exactly a snap of your fingers, it's more like a tap of their APP which is available on Android or Iphone. If you don't want to go the APP route, you can just go to the website to register.
Soothe is trying to make your spa experience more personal, stress free and relaxing eliminating the tedious process of having to find an available appointment at a local spa, commuting to get there only to have to leave out after the massage to commute back home.
How Does Soothe At Home Massage Service Work?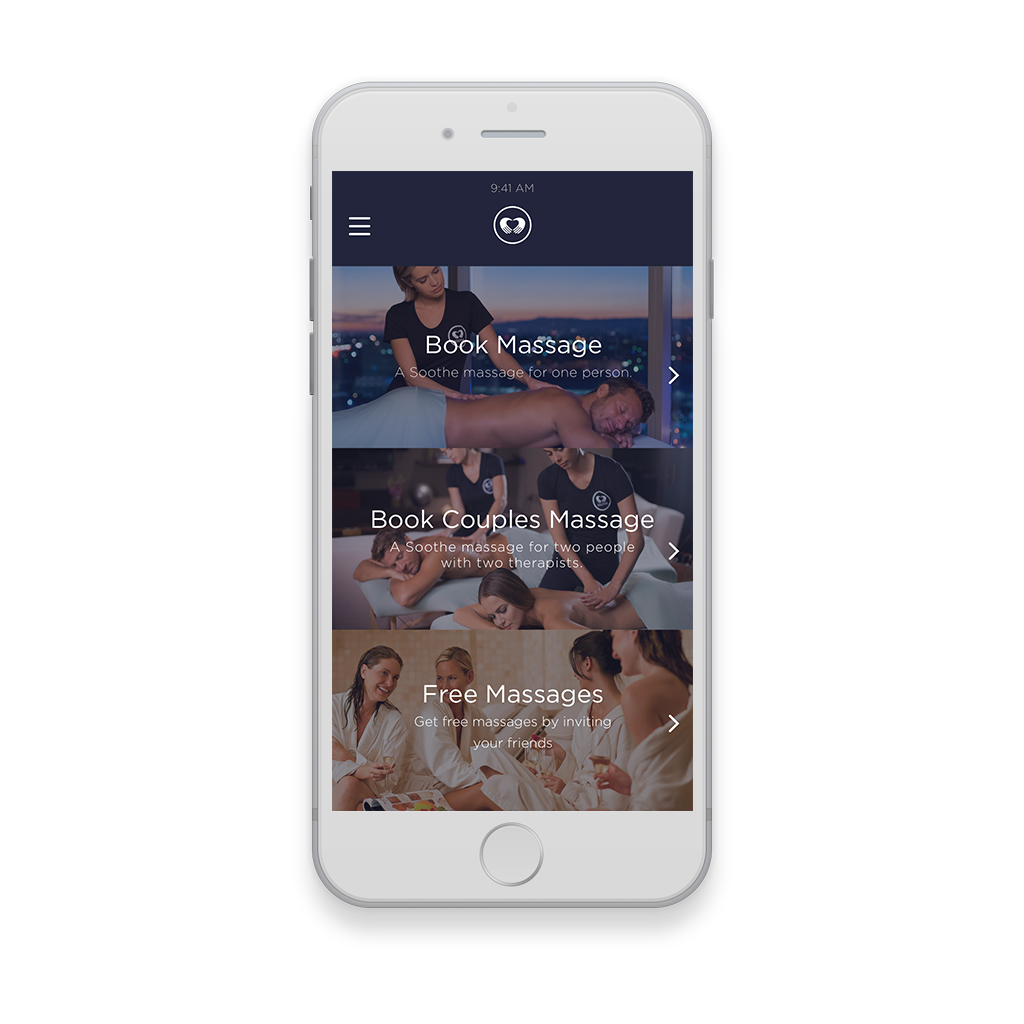 I  downloaded the APP on my phone and entered my name, address and credit card information. I was given the option of a Swedish, deep tissue, sports, pre-natel or couples massage. Yes, your read that right. You can book a romantic massage for two if that is something you'd like to do. I opted for the Swedish massage.
Then I had to choose how long of a massage I wanted. The options are 60, 90 and 120 minutes. I was going to go with 60 but, a friend who is a massage junky said that a 90 minute one would be better to give an accurate review of the masseuses skills so, I went with that.
Now, here's the best part about the booking process. You can schedule the masseuse to come within the hour. Like I said before, I don't have to worry about fitting into a spas booking calendar.  Soothe has over 5,000 licensed therapists that can come to you. Oh, and get this, no tipping required or accepted. It's all included in the price.
I decided to book mine for a Friday at 4pm since I would be working from home. Nothing like breaking the monotony of a stressful workday than with a full body massage. I got to choose if I wanted a male or female or any gender. I opted for any gender.
How Was My Massage?
Friday I was greeted by my masseuse Rachel. Her demeanor calmed me immediately. She set up the massage table with a heating pad, put on some relaxing music and stepped to the bathroom while I undressed and got under the blanket.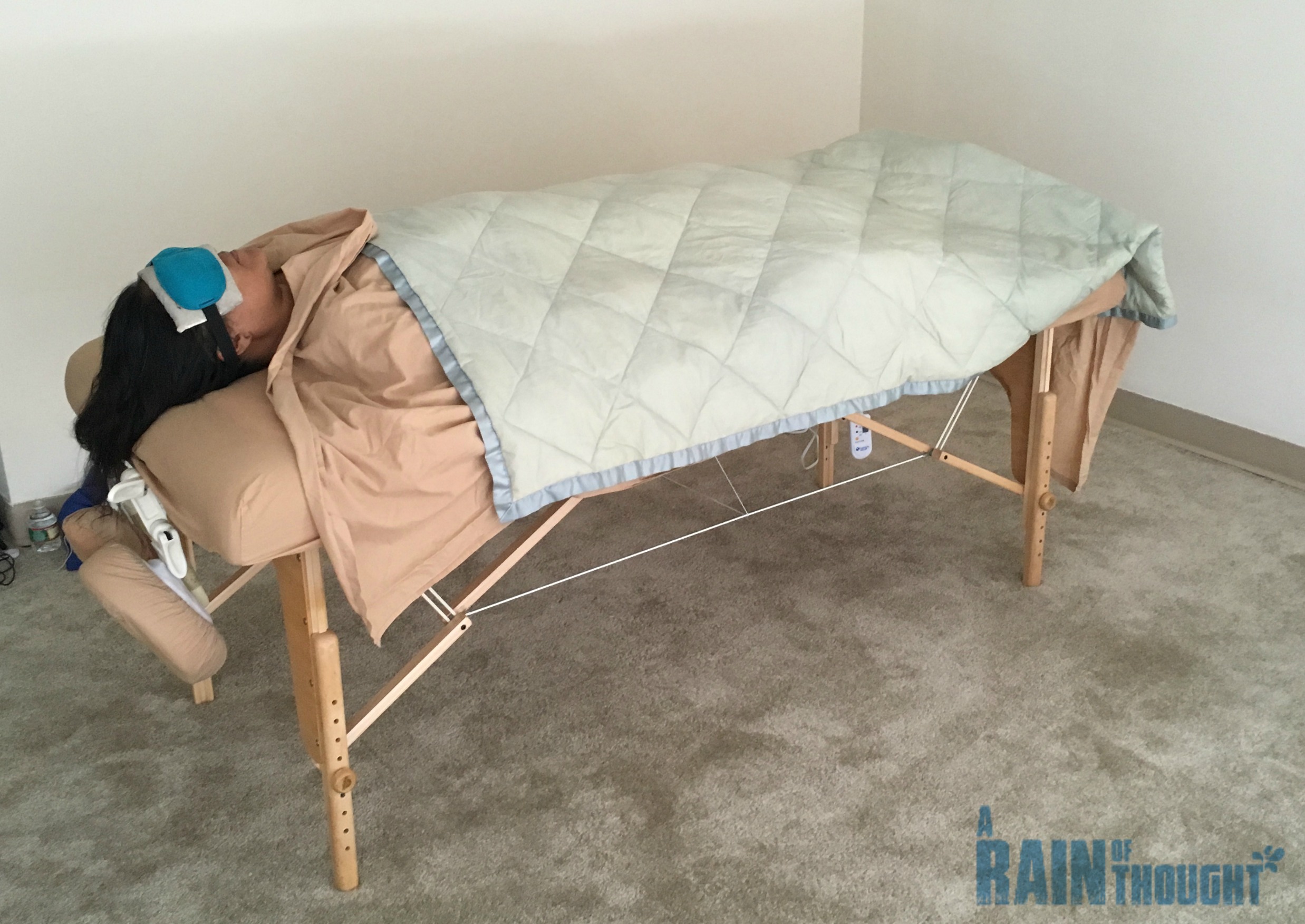 This is probably where I should mention that I haven't had a professional massage in years because I can never find the time to book an appointment and take time to go to a place in the city which makes me the perfect candidate and demo for this type of service.
Rachel covered my eyes with a heated eye mask that was scented with soothing lavender and let her fingers work their magic on my body. She used all natural essential oils on my body. On the app you can choose if you prefer oils, lotion or both.
It was an incredible experience and what made it even better was I got to stay in my robe in my own home afterwards and just continue relaxing.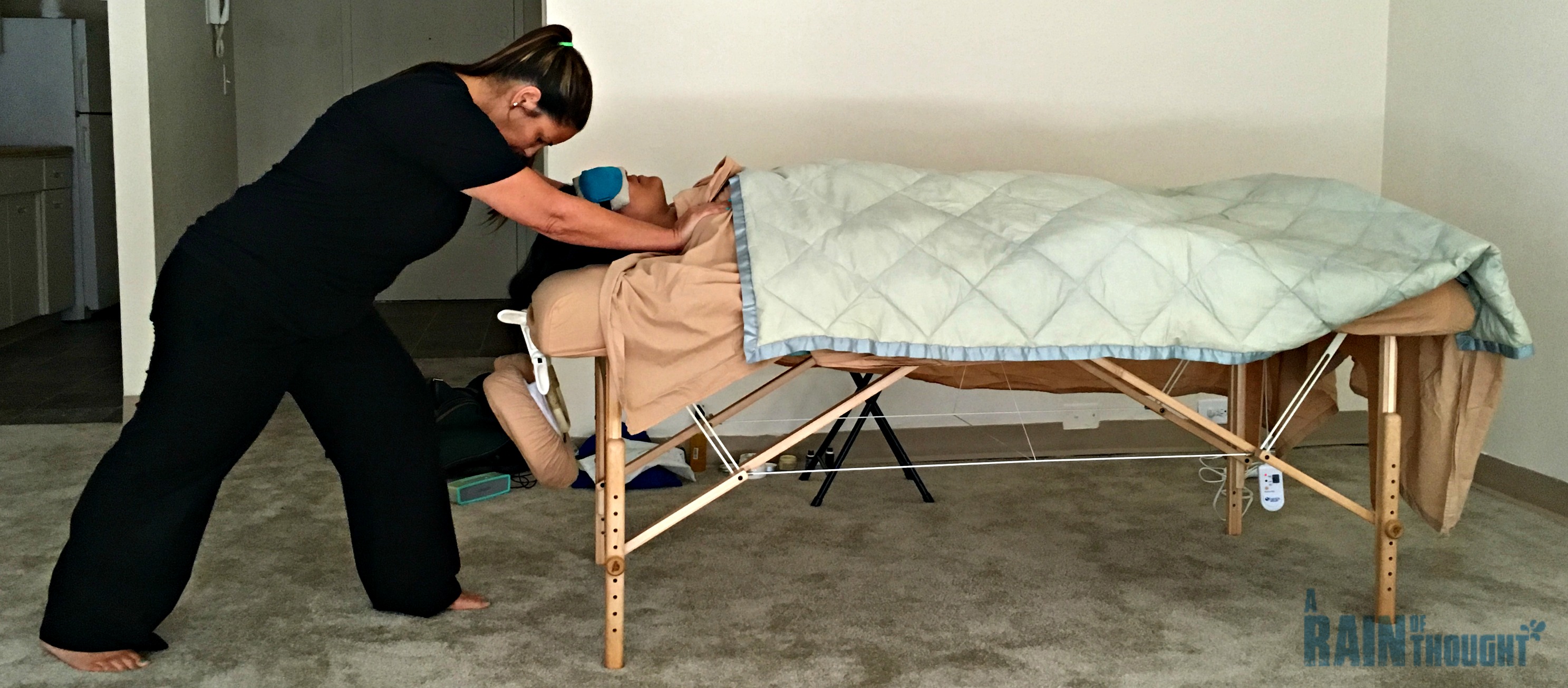 Is Soothe Available In Your Area?
If you're in the Northern Jersey area (I'm in Newark) or NYC, I highly recommend you try the service and I'm going to go so far as to suggest that you request Rachel although based on this experience I trust that any of their masseuses will be amazing.
If you're not in the Northern Jersey area, that's okay because Soothe is available in 30 major cities. You can check here to see if it's available in your area.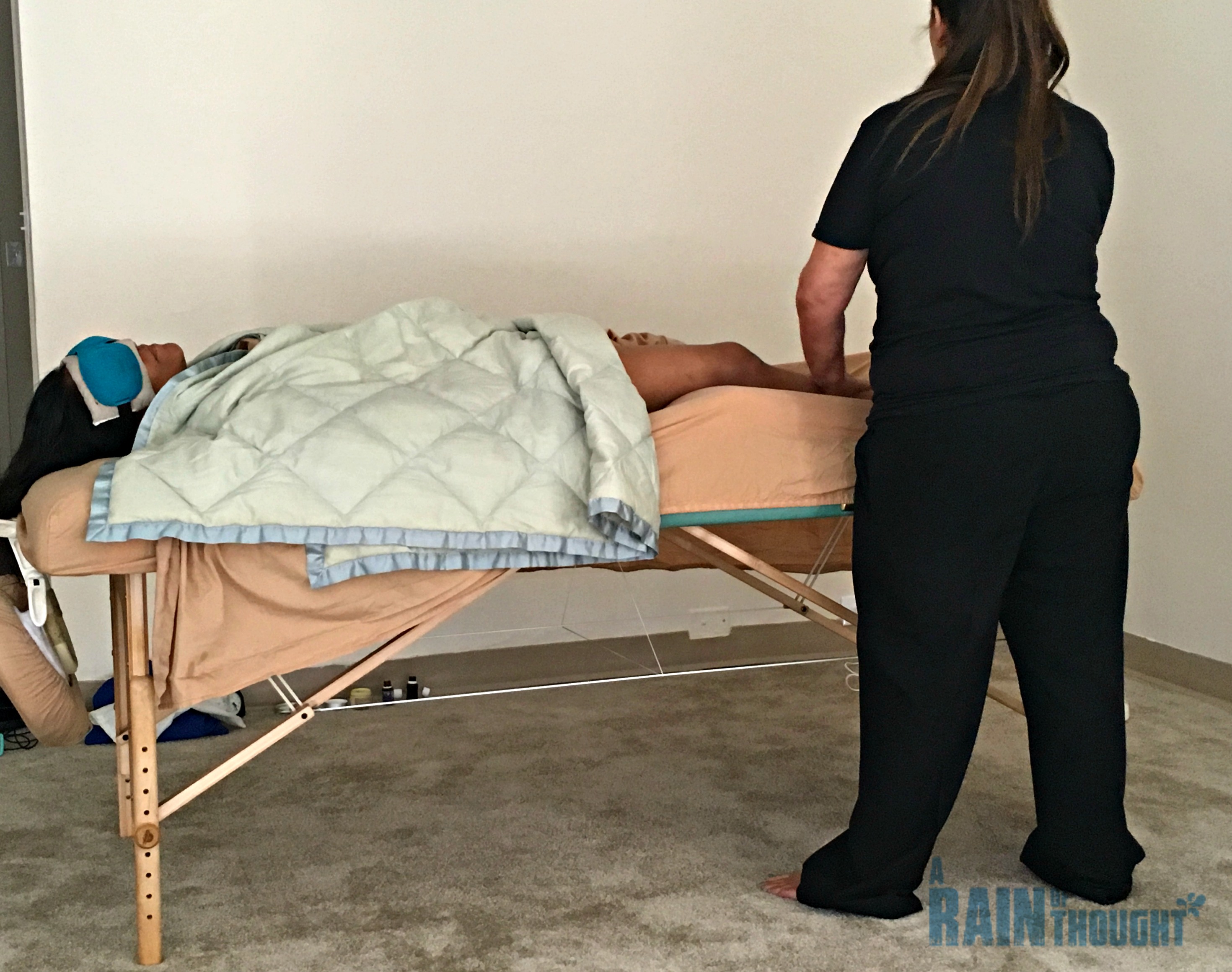 Things I Love About Soothe At Home Massage Services:
How do I love thee? Let me count the ways:
The ability to book & have a masseuse at your door within an hour
Tip is included in the pricing
They are available 7 days a week. 8am to midnight. Including holidays.
The masseuse brought everything: the table, sheet, blanket, music, oils
Was There Anything I Didn't Like?
I can honestly say that the service was great from beginning to end. Rachel was professional and incredibly nice. The Soothe staff member that contacted me to confirm that Rachel had arrived was courteous.
I do hope they expand on the spa services they offer. If they added manicures and pedicures, I may never leave home again.
If you'd like to try Soothe At Home Massage Services you can use my code and get $30 off your first massage:  KEZVF
Have you ever had an at home massage? Is it something you'd think you'd like to try? Let me know in the comment section.
I received a massage complimentary from Soothe for review since it is new to the North Jersey area. All opinions and the relaxation I felt afterwards are completely mine.