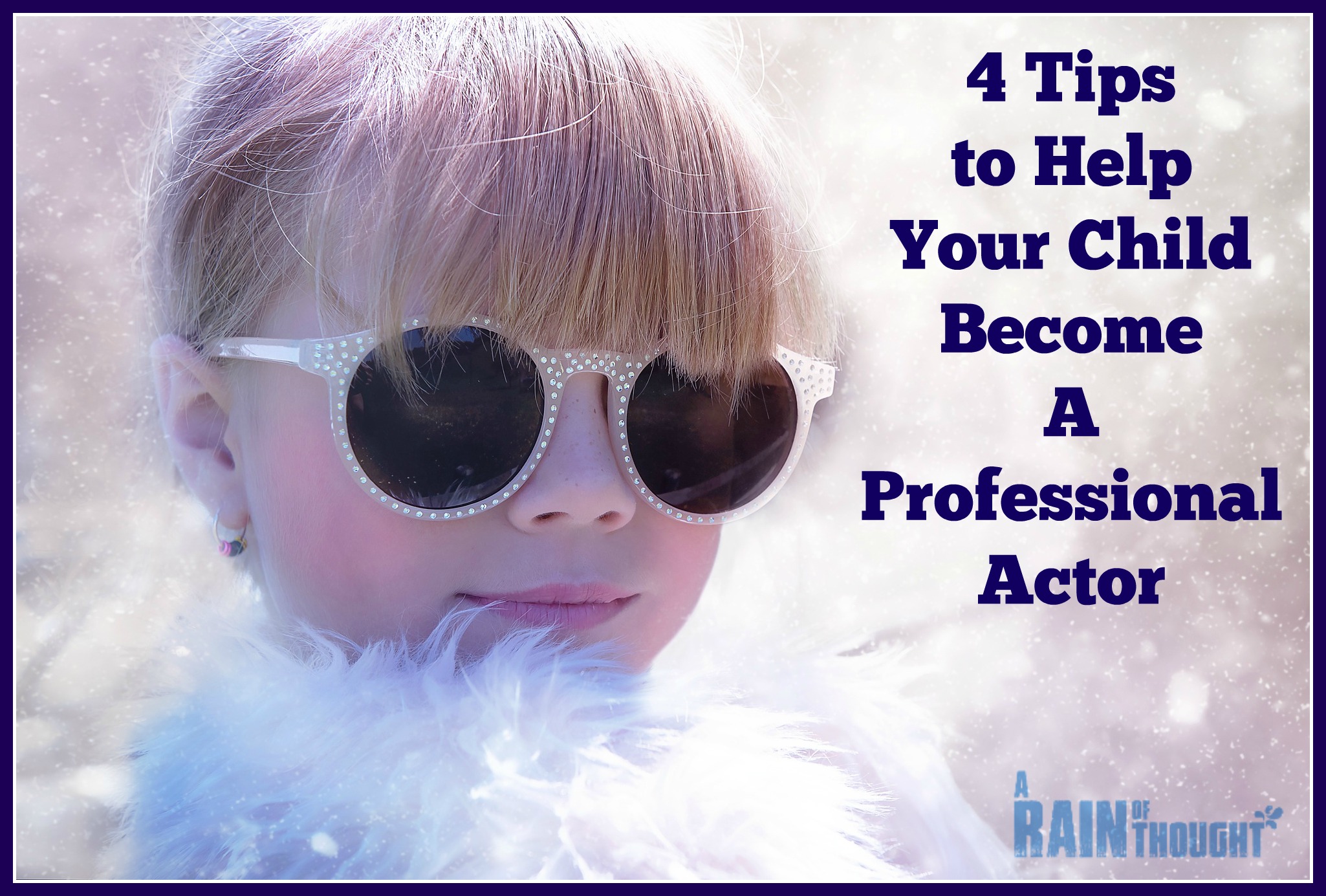 Does your daughter have dreams of being on television? Has your son told you he wants to be in the next hit movie?  How can you be sure it's  a true passion before spending money on acting coaches and head shots? What are the best steps to take to make those dreams a reality even if you don't live in a major city like New York or Los Angeles? What acting tips for kids work best?
Is it Really a Passion or Just a Passing Phase?
I remember when my son told me that he wanted to be an actor. There was an open audition coming up and he really wanted to go for the role.Luckily I live in NYC so we hopped the train and went to stand in line with the hundreds of other kids and parents.
It was a hot day and my son's patience wore thin almost twenty minutes into our wait. He decided he wanted to go home. He didn't want to spend his time waiting in line and more importantly, he didn't really want to be an actor anymore. I made him stay in the line anyway. I had traveled for him to experience the audition process and I was going to make sure he finished what he started. I've been to many auditions so I'm aware of the long wait that happens sometimes and I know that it is something that needs to be experienced in order to know if it is indeed something you can endure.
Two hours later his audition was done. He thanked me for making him wait. He met some kids on the line and overall he thought the audition was fun. He didn't get the role and he also never asked me to take him to an audition again. It wasn't for him.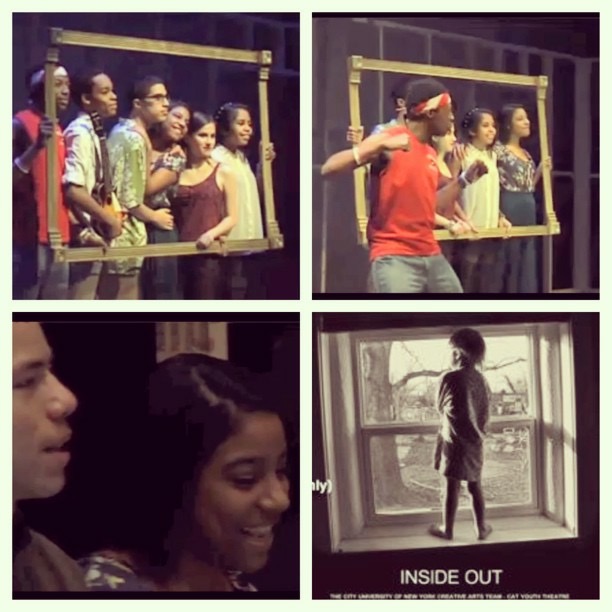 When my daughter told me she wanted to take acting lessons I already had the experience from going through it with my son.  I searched for acting classes and luckily found one that was free. I submitted the application and waited. She was accepted into the two week summer program. She loved it. She continued for 5 more years and continues her acting pursuit.
A lot of our accessibility is due to the fact that we're in a major city but, that shouldn't hinder your ability to test if it is something your child truly wants to pursue and what steps to take next.There's so much great resources you can find online where you can find great advice like Backstage.com.
I grabbed these 4 tips from Backstage.com that I'd like to share.I think they are important first steps and a helpful place to start. I also added some comments from my personal experience.

4 Tips for Kids to Become Actors
Attend the Theater
See if your child's eyes light up when they see a live performance. Take them to community productions, high school shows, and even Broadway (which can be a treat for you as well).
I have a lot of love for theater and Broadway shows and I saw early on that my kids really enjoyed them as well. If you can't get to a local theater then watch some productions on Netflix or YouTube. It's not in person but, it's a start.
Enroll Your Child in an Introductory Acting/Improv Class
Kids love to play and acting should be all about letting loose and playing. See if your child comes back confident and hungry for more (and this is a great opportunity to make new friends!).
Enrolling my daughter in the acting camp was one of the best decisions I ever made. She thanks me regularly. Her acting ability has shown tremendous growth. Her personality has flourished. She's made lasting friendships. It has been an all around positive experience and influence that will stay with her for a lifetime.
Don't Disregard Other Hobbies, But See If Acting Takes Center Stage 
If your child had other hobbies before she started acting, don't let her quit those immediately. See if acting becomes the most important thing in her life. If it's meant to be, your child will eat, sleep, and breathe passion for the business.
My daughter's other hobbies include singing, dancing, sewing and collecting stray animals. I have to reel her in on the latter hobby or we'd have Noah's Ark in our house but, her other hobbies are just as consistent and passionate as her acting and they compliment each other.
Talk About the Business and Rejection
If your child is older than 6, he or she should understand that acting is a business as well. Make sure you explain how auditions work, that you won't be cast in every part you auditions for, and that you have to be tough.
If after a few months, your child is still passionate about acting classes and wants to take the next steps (headshots, finding representation), be supportive. Nurture your youngster's talent and watch your child flourish. And subscribing to Backstage.com is one of the best steps you can take.  With thousands of auditions posted every month and vetted personally by Backstage Magazine casting experts, it's the most comprehensive and safe place to grow a career.
My daughter  signed up for a Backstage.com subscription when she was ready to pursue auditions. I trust the site and have heard so many great things about it including the fact that the auditions are legitimate. She has been on several auditions already and even accepted a paid gig as a non-speaking extra on the set of the CBS series, "Madame Secretary".  It's a start in a long road towards a fulfilling career.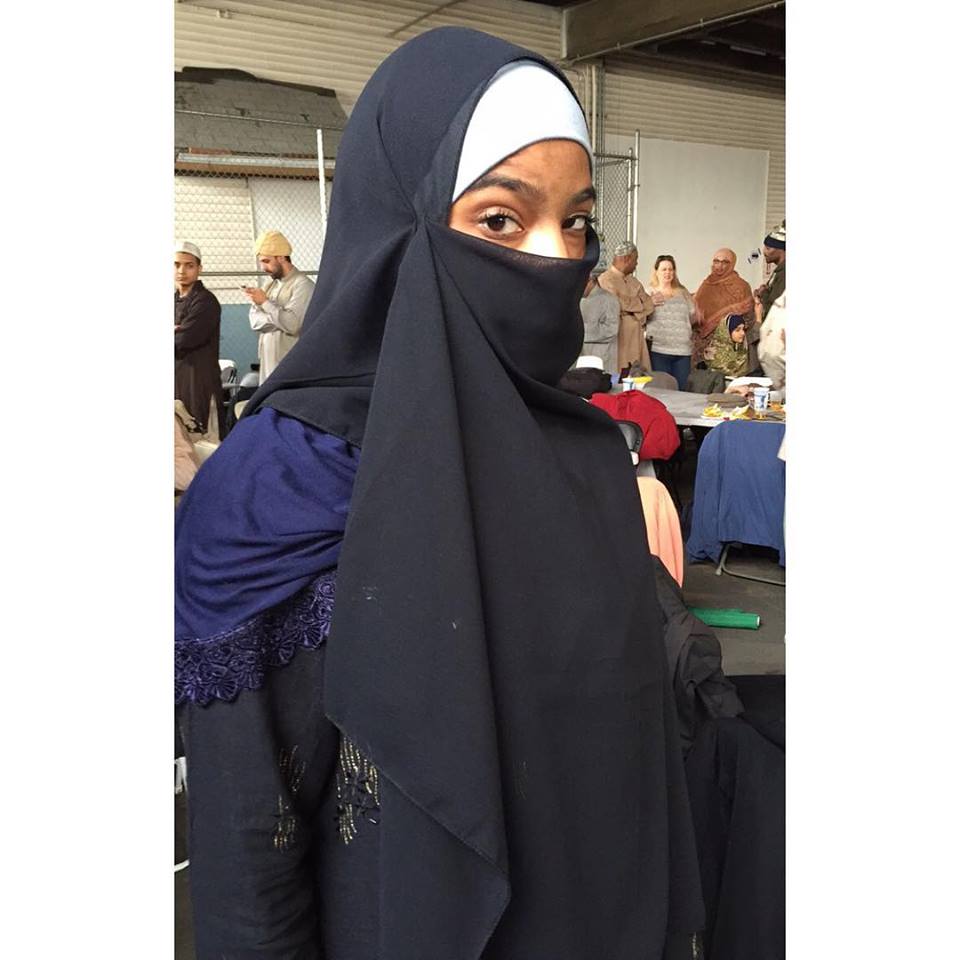 I wish you and your child the best of luck in pursuing an acting career. If you find these tips useful please feel free to share.
Is your child interested in acting? What steps are you taking to make that a possibility? Have your tried Backstage.com?