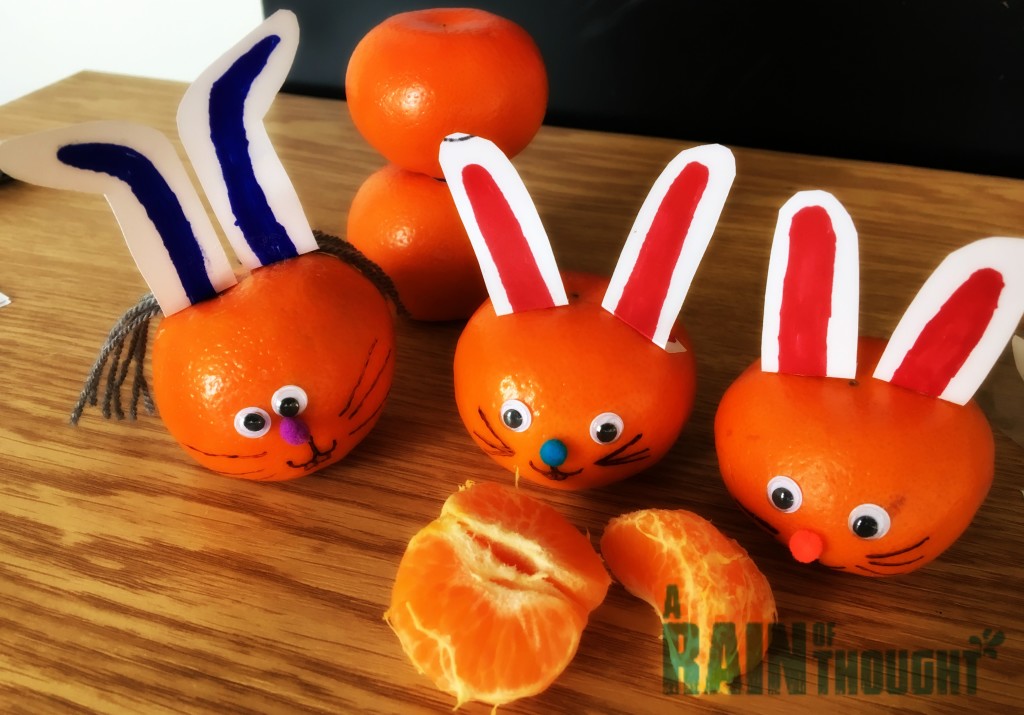 I must admit it was a bit difficult trying to complete this craft project without eating all of the Halos Mandarin. They're so delicious and seedless so, you can just pop them in your mouth. Luckily they're only about 50 calories. Even my daughter asked if we could hurry up and make the bunnies so that she could indulge in the sweet, sweet taste.
This is a very easy, inexpensive and adorable and healthy craft to make. I'm going to list the materials I used but, keep in mind that you can pretty much use anything around your home. Be creative and enjoy. Now let's make some Halo Mandarin Bunnies!
Halos Mandarin Easter Bunnies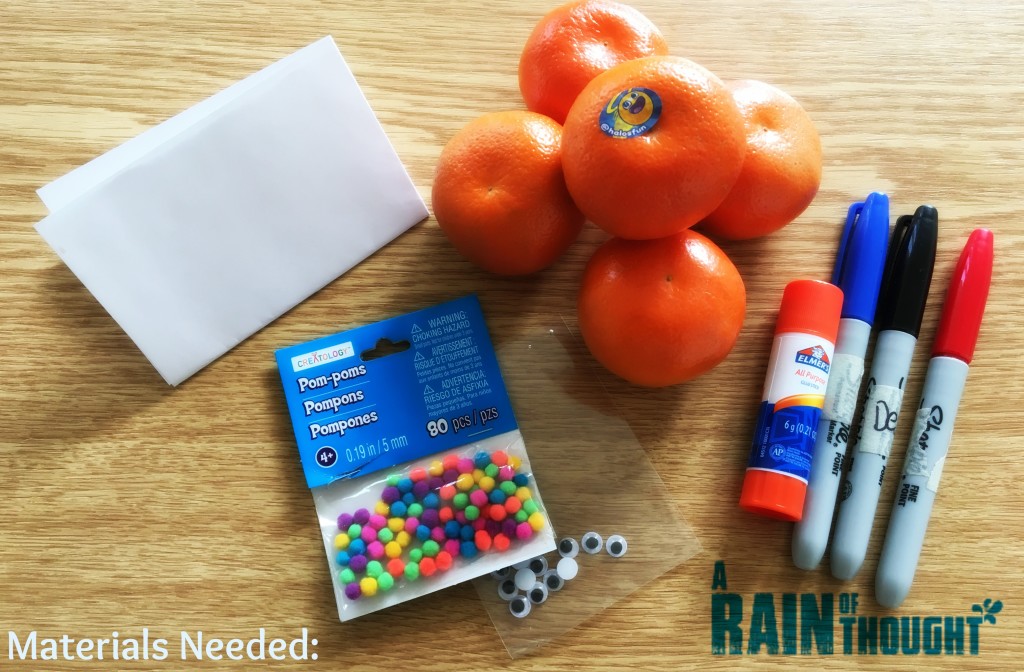 What you will need:
Halo Mandarins (You can get a 3lb bag and eat as you craft)
Small Pom Poms
Googly Eyes
Glue Stick
Paper
Scissors
Permanent Markers

Step One: Glue the googly eyes onto the mandarins. I found that it was easier to just swipe the glue stick across the area of the mandarin that I wanted to put the eyes on and then just place and press the eyes for a few minutes until they set.
Step Two: Glue the pom poms on as the nose. I followed the same method as with the googly eyes especially since they're so tiny. Again, I pressed down until the nose was set.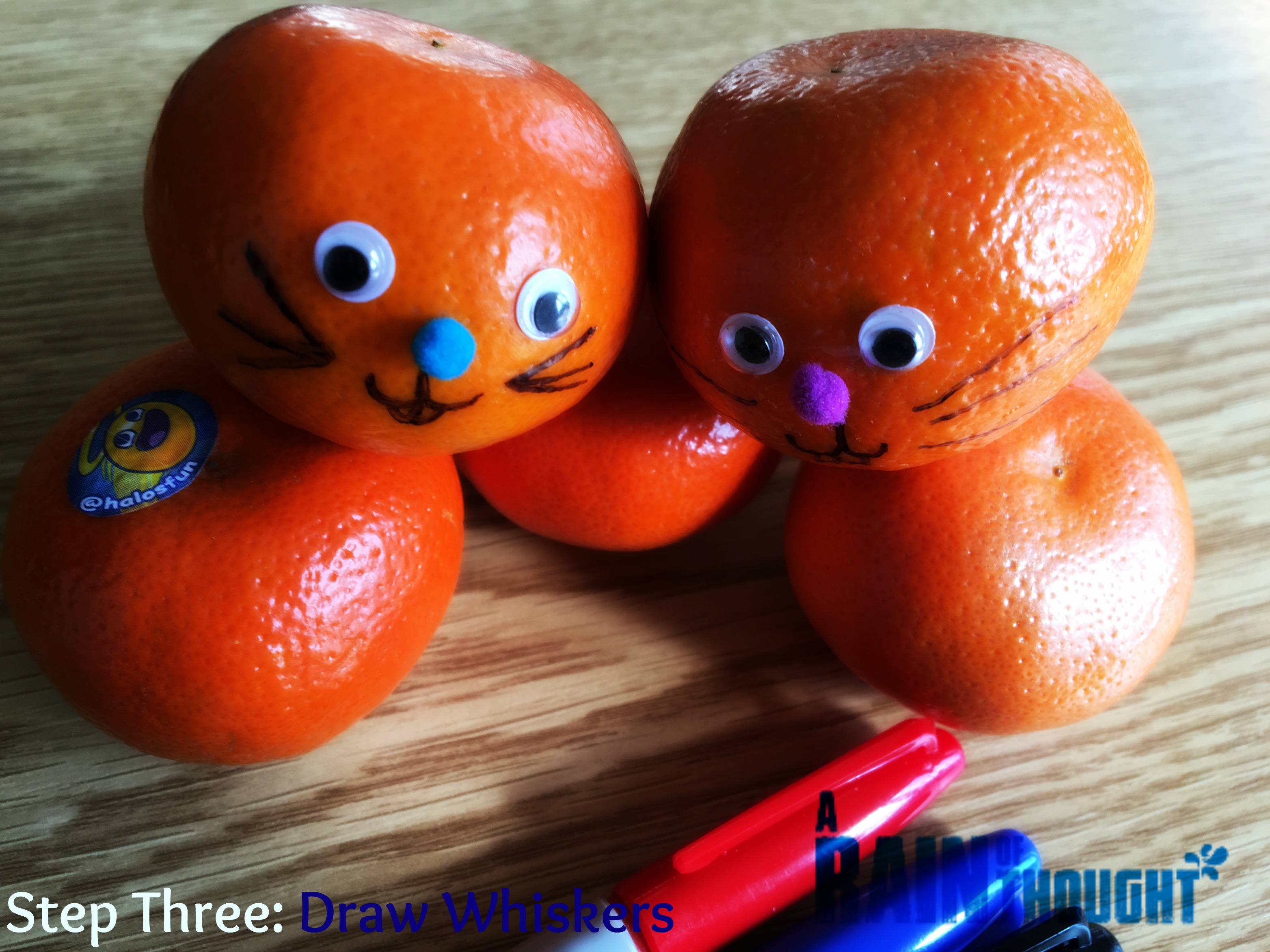 Step Three: Draw the whiskers and mouth. This part is fun because you can play with different designs. Give some teeth, make some smile or add kissy lips with the whiskers. Anything goes so let your imagination run free. I used markers but, paint also works.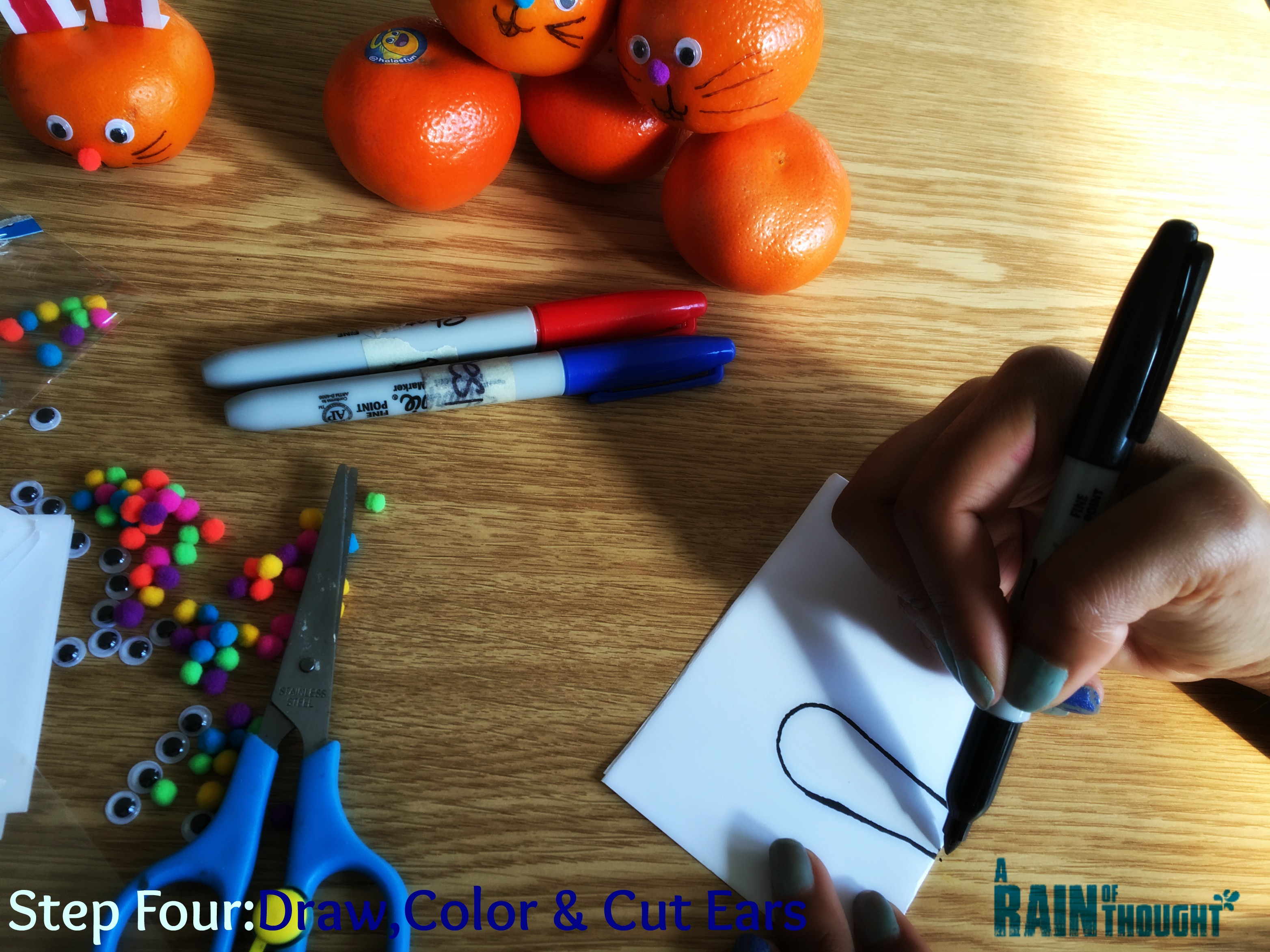 Step Four: Draw and color the Ears. I used plain printing paper to make the ears. You can use different colored construction paper or felt fabric. I found some cool bunny ear templates on line but they were a little too big to fit on the tiny Halos Mandarins so, I wound up making my own.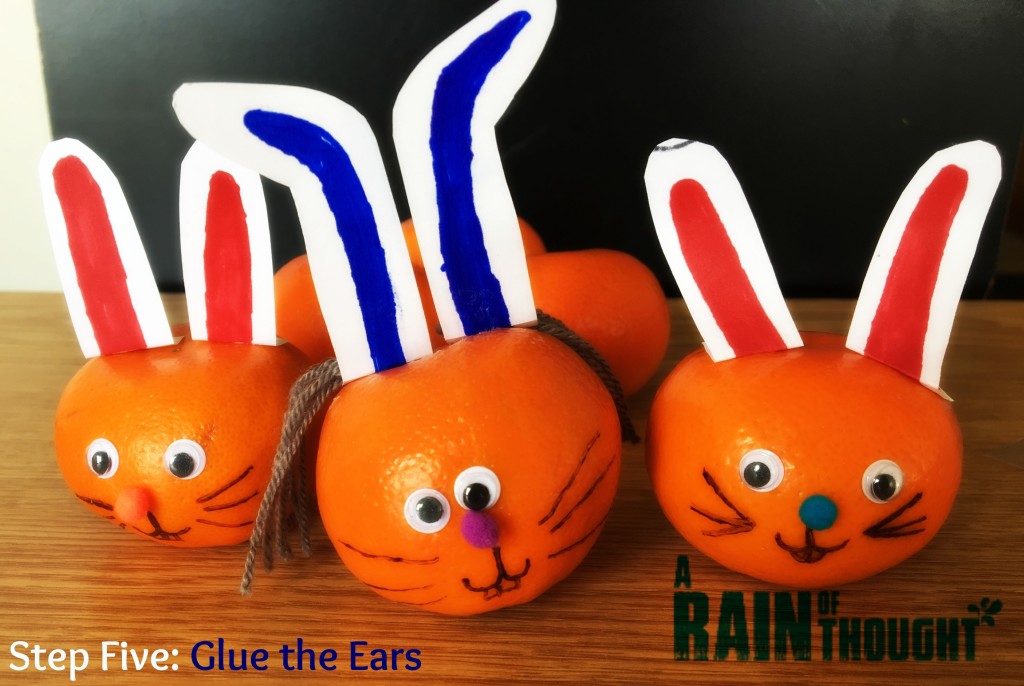 Step Five: Of course, you have to glue the ears on. Adding the glue to the mandarin and then sticking the ears on was the way to go again.  If you have yarn laying around you can even add hair to some of them Like I did.
Voila! Your Halos Mandarin Easter Bunnies are ready for the parade…err…I mean for the center of your table. Aren't they adorable? I'm almost tempted not to eat them. Oh, who am I kidding. These will be gone as soon as the photo shoot is done.
Enjoy!
For more fun crafts using Halos Mandarins visit: www.halosfun.com